At Home
When we're not having adventures, these are the things we love cozying up with at home, and the tricks we've learned along the way to make this parenthood adventure a little bit easier.
From toys to tips, these are the things we love at home: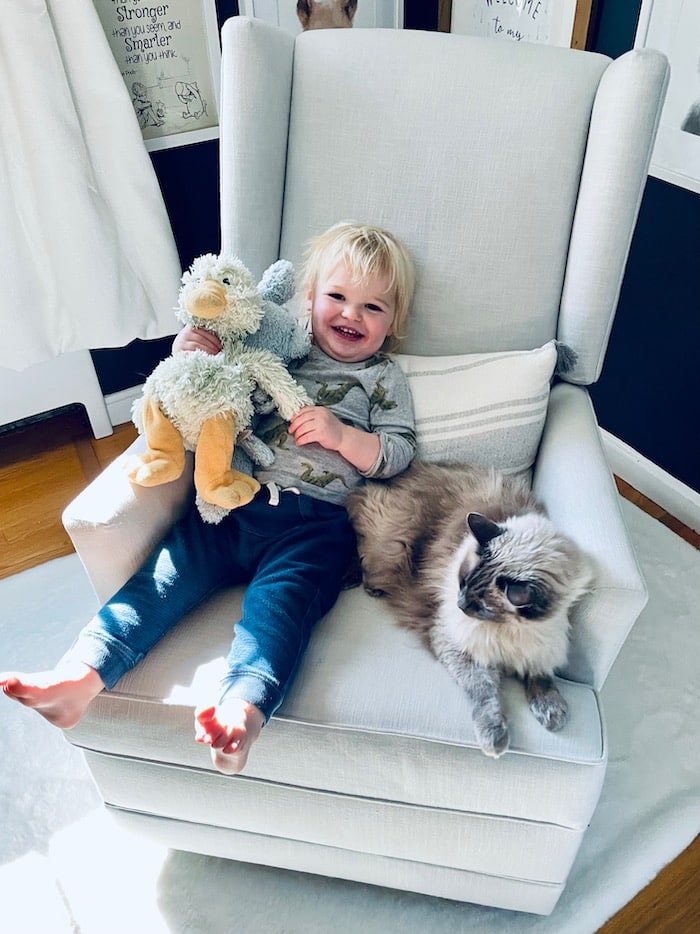 As you get closer to the birth of a new baby, those nesting tendencies get real. From wall hangings and mobiles to cribs and changing tables, decorating your nursery is one of the most exciting parts of welcoming a child into your home. Choosing a cozy glider or rocking chair is also part of that….