Why We Chose Comotomo Bottles For Our Baby
When it came to choosing the right bottles for my baby, my top priority was to prioritize non-toxic materials, considering that we would be using them multiple times per day.
While some babies never take a bottle, mine relied on bottles for every meal. That's why I turned to Comotomo bottles from day one, and I've been in love with them ever since. Here's what you need to know before deciding to purchase them for your baby:
Why Avoid Plastic in Baby Bottles?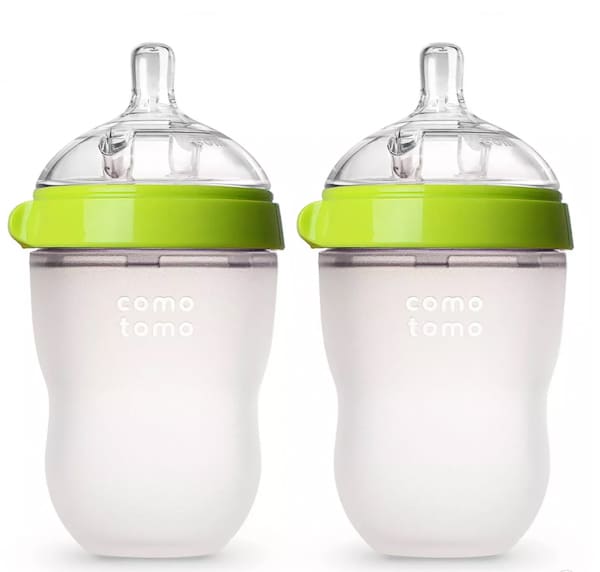 There were two types of materials I looked at for rather than plastic for our bottles – glass and silicone.
My biggest concern was BPA – a chemical compound found in many plastic products that has been linked to various health issues. I've largely avoided plastic in his toys as well, opting for natural fibers and wood. Numerous studies have suggested that exposure to BPA may have adverse effects on hormone regulation, brain development, and reproductive systems, particularly in infants and young children. Thankfully, the FDA banned BPA from sippy cups and baby bottles in 2012, but that doesn't mean plastic is a good choice.
Even when plastic bottles are BPA-free, there tends to be another, often equally bad but just less infamous chemical in its place. This practice is known as "regrettable substitution." There's no one charged with ensuring replacement chemicals are any safer.
In addition to BPA, plastic bottles can potentially leach harmful chemicals into the contents they hold. While plastic has revolutionized the modern world, it is not without its drawbacks. High temperatures or prolonged use, both of which will be present in a baby bottle, can accelerate the process of chemical leaching. When plastic comes into contact with hot liquids or is exposed to heat for an extended period, the chances of leaching increase. The leached chemicals may then find their way into the baby's milk or formula.
A study published in the Environmental Health Perspectives journal found that exposure to certain chemicals present in plastic could be linked to an increased risk of developmental problems, obesity, and even cancer. To mitigate these concerns, Comotomo bottles are made from high-quality silicone, ensuring a safer feeding experience for your baby.
Why is Silicone Better?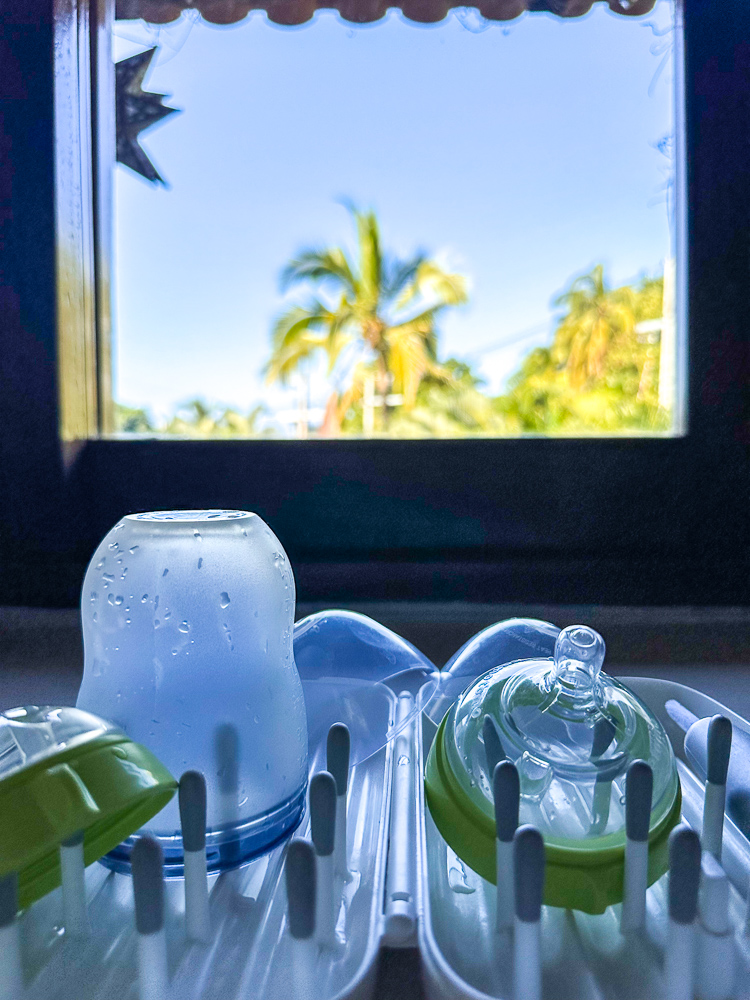 Comotomo bottles are crafted from 100% food-grade silicone – a versatile material known for safety, durability, and hygienic properties, making it an ideal choice for baby bottles.
Silicone is made from silica found in sand, and is free from BPA, PVC, and phthalates. It is non-toxic, hypoallergenic, and resistant to microbial growth, reducing the risk of allergies or bacterial contamination.
Silicone bottles are also incredibly durable, able to withstand higher heat levels without degrading over time, as well as surviving accidental drops or falls. We actually started out with Comotomo bottles from a friend that had already been through two babies, and they didn't show any signs of wear.
Silicone also offers a natural softness and flexibility that mimics the feel of breastfeeding. The pliable and squeezable nature of Comotomo bottles allows babies to latch on comfortably and control the flow of milk.
While glass bottles are often considered a safe alternative to plastic, they come with their own set of drawbacks. Glass bottles are prone to breakage, posing a potential risk to your baby and making them less suitable for travel or active lifestyles. On the other hand, silicone bottles provide a durable and practical option that offers many of the benefits of glass without the fragility, which is why after getting both kinds of bottles, we prefer the silicone.
Why I like Comotomo Bottles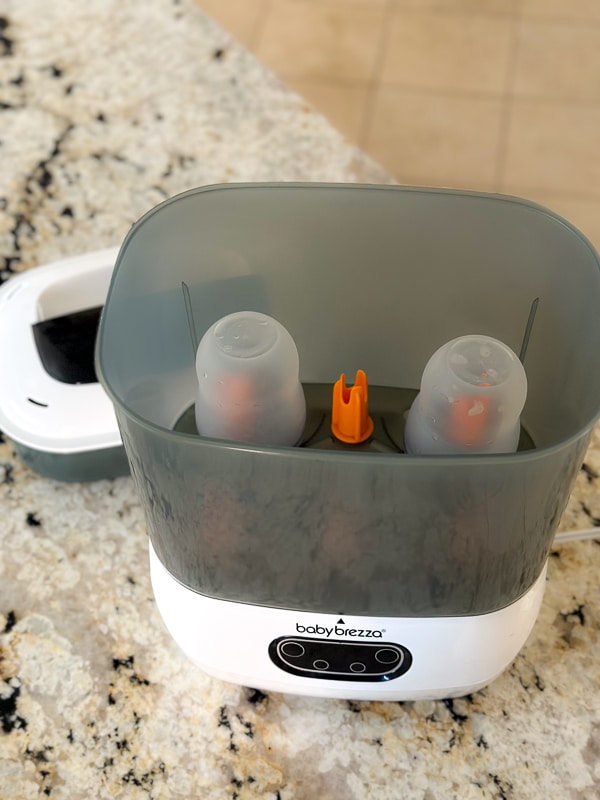 Picture this: You hold a Comotomo bottle in your hands for the first time, and it instantly catches your eye with its adorable, squishy shape. It's almost like holding a tiny, squeezable toy!
This unique design promotes a more natural feeding experience, reducing the likelihood of nipple confusion between breastfeeding and bottle-feeding, according to Comotomo. Since I ended up exclusively pumping, this wasn't something I personally tested, but that does mean I've thoroughly tested these bottles since they were the only way my son ate, and we still use them a year on!
Now, let's talk about one of my favorite features of Comotomo bottles—cleaning them is a breeze! As parents, we all know how important it is to have a bottle that can be easily maintained, especially when time is limited. Comotomo bottles are designed with minimal parts, which means fewer nooks and crannies for milk residue to hide in.
The material is resistant to stains, odors, and discoloration. I also like that the shape of these bottles makes them easy to clean. They're wider than many other brands, without corners, so it's easy to get a bottle brush all around the bottle without missing anything. The wider shape also makes it easier for my son to hold the bottle and feed himself.
Comotomo bottles are also dishwasher-safe and can withstand regular use of a steamer. In my experience they've held up great.
I'm grateful that options like Comotomo exist and that they're so durable that they can be passed down and used by multiple families. The less waste that ends up in landfills and the less plastic in our daily lives, the better I feel!
Comotomo bottles offer a safe, convenient, and eco-friendly solution for feeding our little ones. Their use of high-quality silicone addresses the concerns of chemical leaching and provides a comfortable feeding experience. With their ergonomic design and easy cleaning process, Comotomo bottles have become our go-to.
*Some links in this post are affiliate links that support this site at no extra cost to you. Thanks for keeping us going!