Is the Artipoppe Baby Carrier Worth It? (NOT SPONSORED Review!)
Is it worth shelling out nearly $400 for a baby carrier? I had the same question in mind before, I pressed purchase on my own. And then I loved it so much, I did it twice more.
I gave it a lot of thought leading up to pressing purchase. I'd take a look at the adorable patterns, tell myself it was ridiculous, and then pause it for another day. But eventually I was like, you know what? I work hard, I love wearing my baby, and I want to treat myself. So I did it, and then I did it again, and then I did it AGAIN.
You'll find many reviews written by people who were gifted this carrier, but I paid for all three, so this is a genuine review of how I really feel about my Artipoppe Zietgiest carriers:
First, the Specs: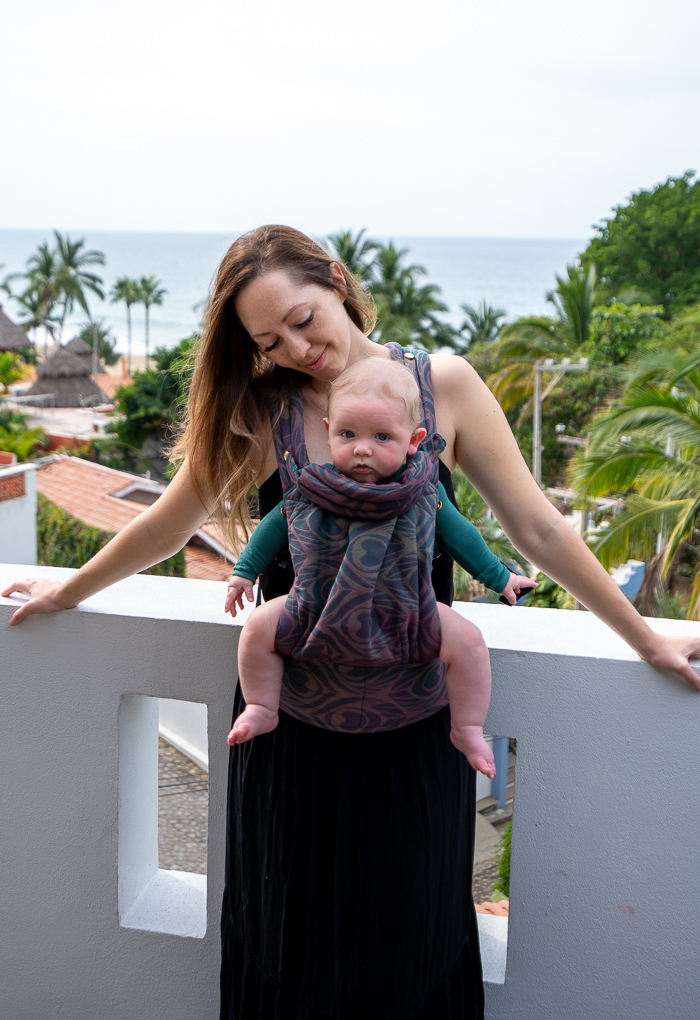 Claims sustainability and puts out yearly sustainability reports. Plants one tree for every carrier sold.
Boasts the highest quality materials, woven in Lithuania and constructed in the Netherlands.
Zeitgeist Baby Carriers, Baby Wraps, and Ring Slings can be used from newborn up to two years (7 lb – 45 lb / 3.2 kg – 20 kg).
The Zeitgeist Carrier is found "hip-healthy" by the International Hip Dysplasia Institute.
They're pricey, but you can get a referral discount (which I can email to you).
It's Truly Comfortable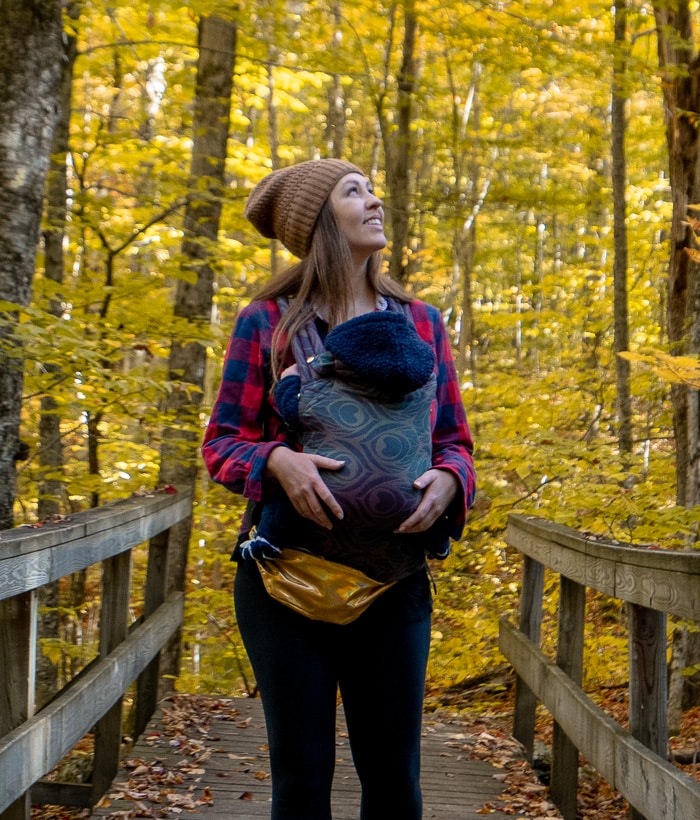 My baby and I both love when I wear him. Although we have a wonderful stroller for him, most of the time he prefers being strapped on, and honestly I do too. I'm soaking up all the cuddles while I can.
That said, I have a giant baby who weighs 20 pounds at not even five months old. I absolutely have to have a comfortable carrier that distributes the weight well and gives me the option to switch him to my back.
I told myself if it wasn't comfortable I would return the Artipoppe carrier, but I appreciated it immediately for the crossover straps in the back and thick waist band. It mimicked what I liked about the Solly Baby wrap, distributing weight across my back, shoulders, and hips.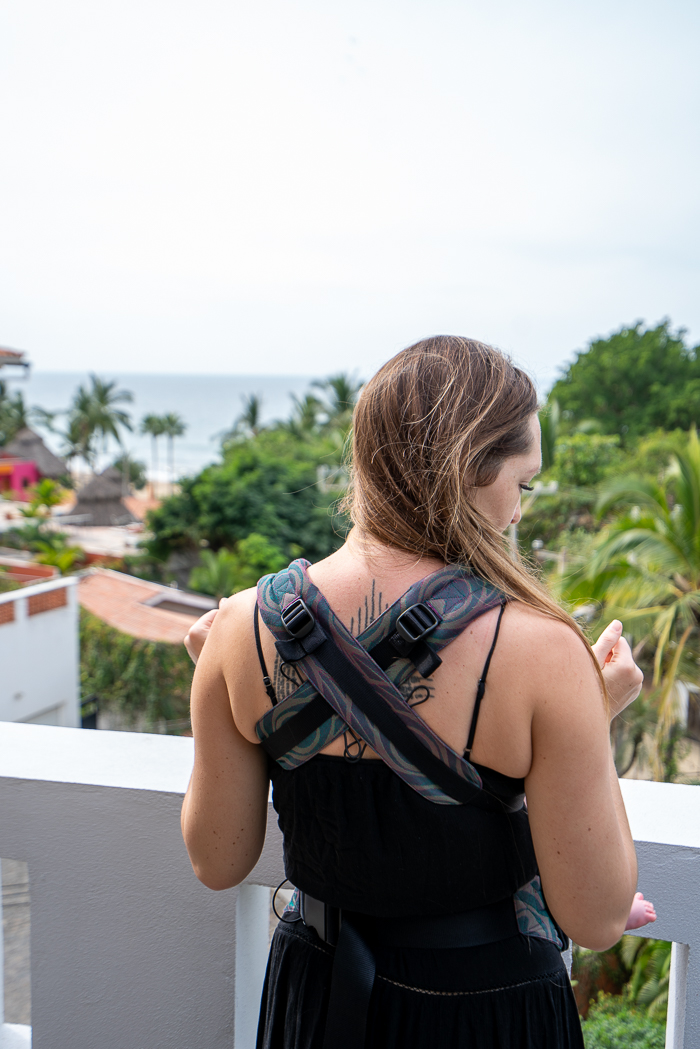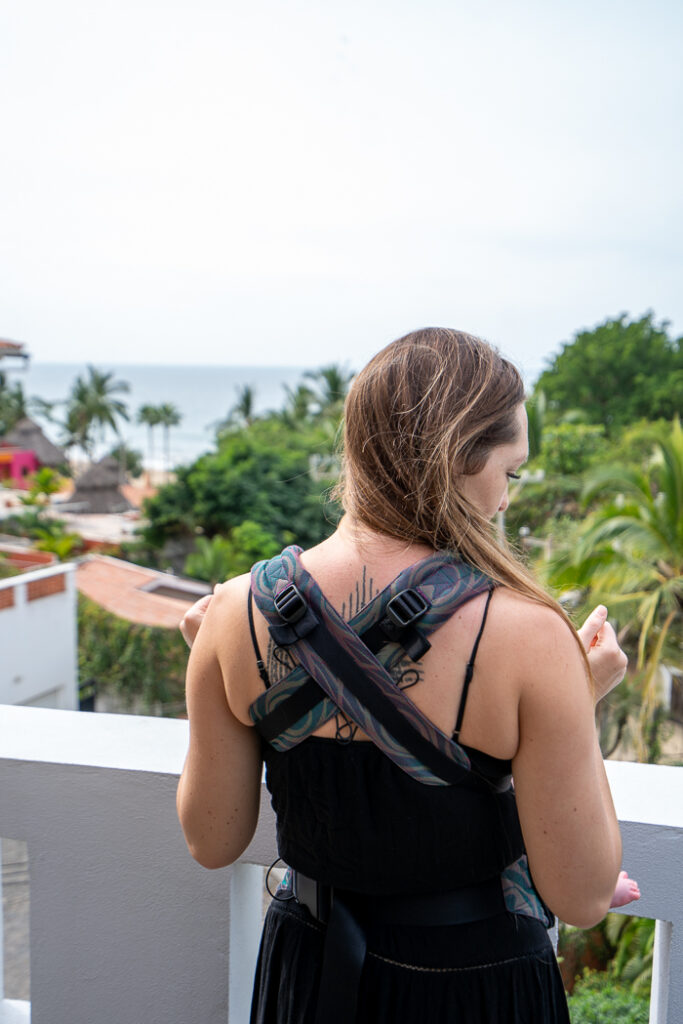 As someone who has backpacked all around the world, climbing more mountains than I can count with a 50 pound pack on my back, I'm all about having proper weight distribution and always take that into account when deciding if a carrier is for me or not.
Did We Talk About the Patterns?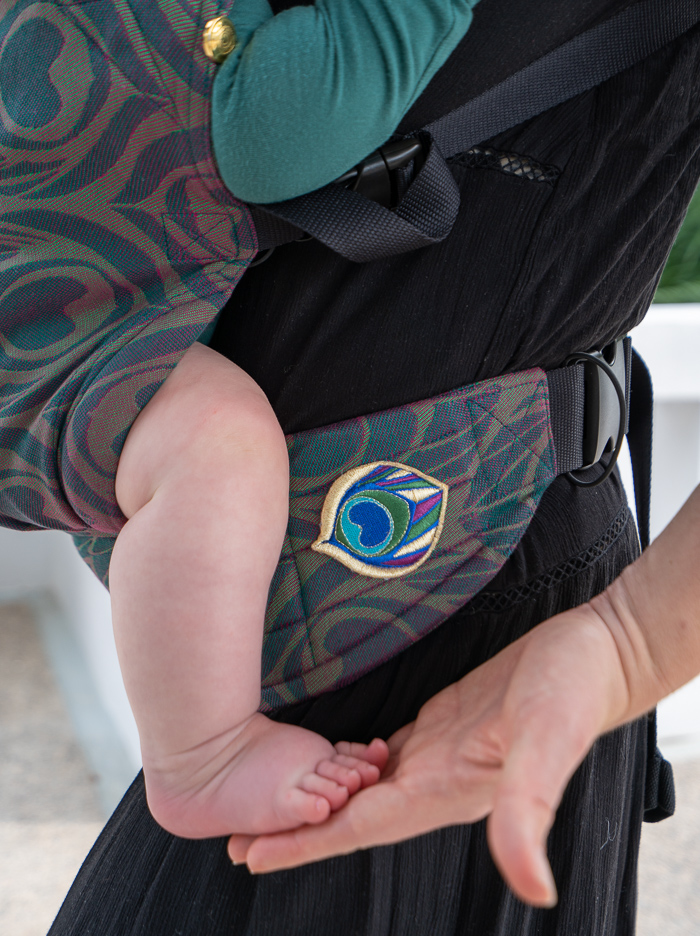 Look, I'm sure I could've found another baby carrier that is also comfortable, but what I wear is often an extension of my self expression, and that's the biggest reason why I wanted to ditch the dull colors that you usually find on carriers and opt for something more stylish.
The cool patterns plus the comfort made me want to get more than one of these.
My favorite out of our three is the 'petrol' (blue) organic velvet. It's so soft and looks so chic when we wear it.
You could go for a much more neutral option than I chose. They have many patterns and colors that are white, black, grey, denim, and brown, but I'm much more of a color, pattern type of gal.
Judging by how many animal print carriers I see around, I'm clearly not the only one.
But Why is Artipoppe So Expensive?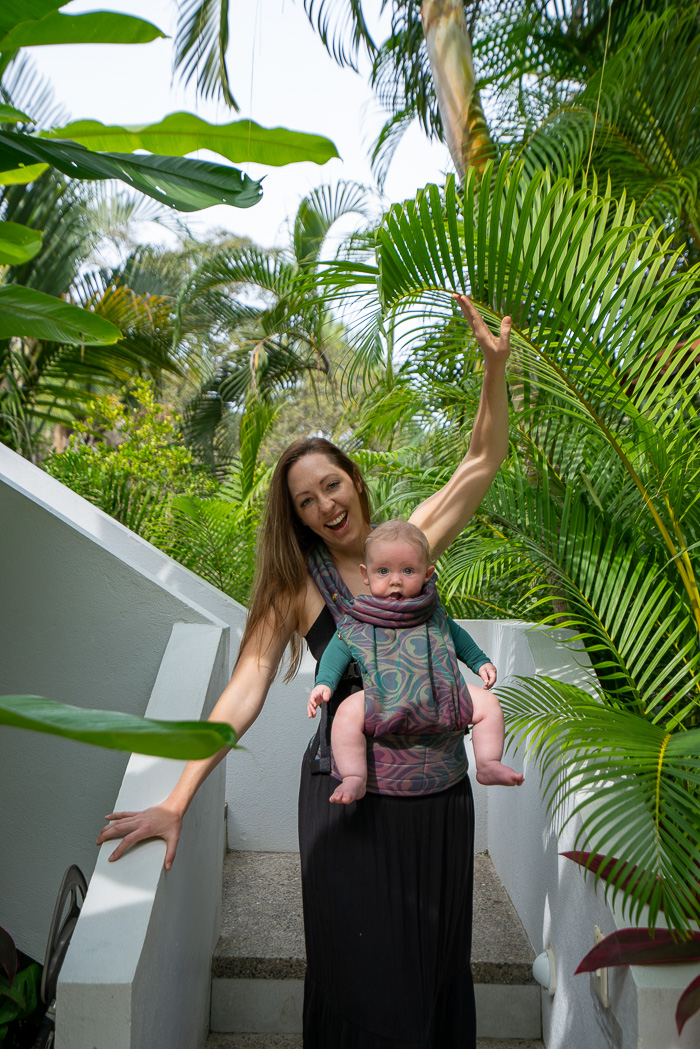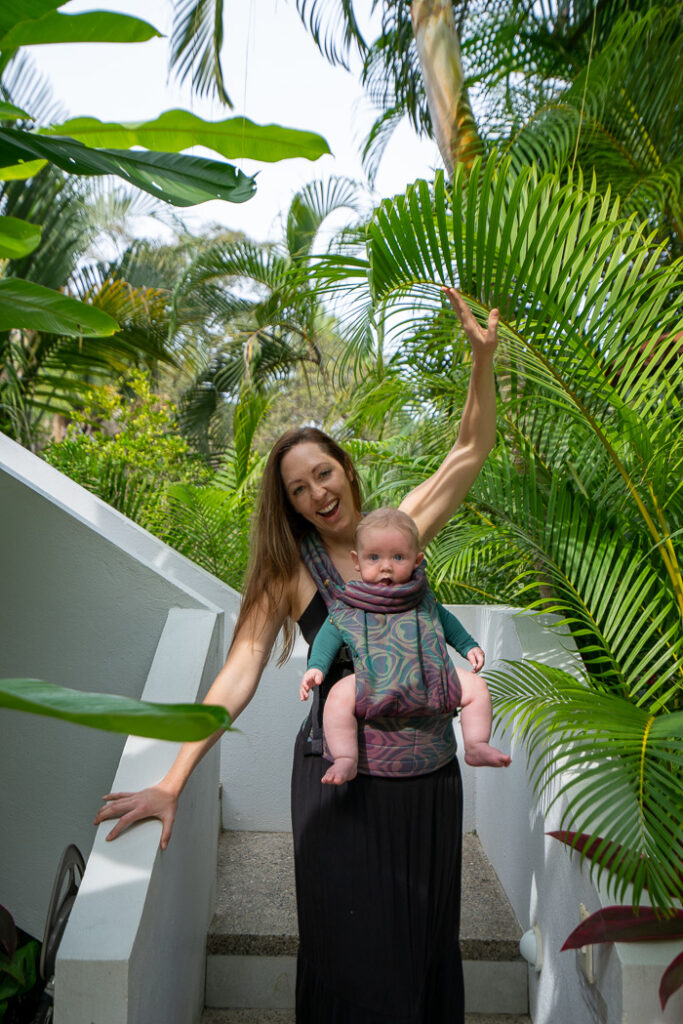 But really, why is a baby carrier so expensive? Although on the low end you can get one for $370 (and with a referral code it can be $57 off), some of their carriers and wraps are thousands of dollars. Yes, they're using premium fabrics, but how could a baby carrier really be worth that much when it only serves one function?
In the same way that Louis Vuitton and Gucci are expensive, this is a premium product that is all about the label. They've done a great job of appealing to (and gifting carriers to) celebrities, royalty, and influencers.
I get complimented and asked about the carrier often, but that's not why I bought it. I just liked the patterns.
There's also a decent secondhand market for buying and reselling these, so if it's a bit out of your budget range, you can get it for closer to $250 on eBay, Poshmark, and Mercari. Or if like me, you plan to sell it when you're done, that makes it a bit more reasonable. I find they keep their value better than most of the other carriers I see since it is a luxury product. So if I spend $300 to get $200 back, it was only $100 at the end of the day.
UPDATE: I recently sold one of my carriers on Poshmark for $290. Minus their fees, it was like an $85 rental for my carrier.
What Age is it Best For?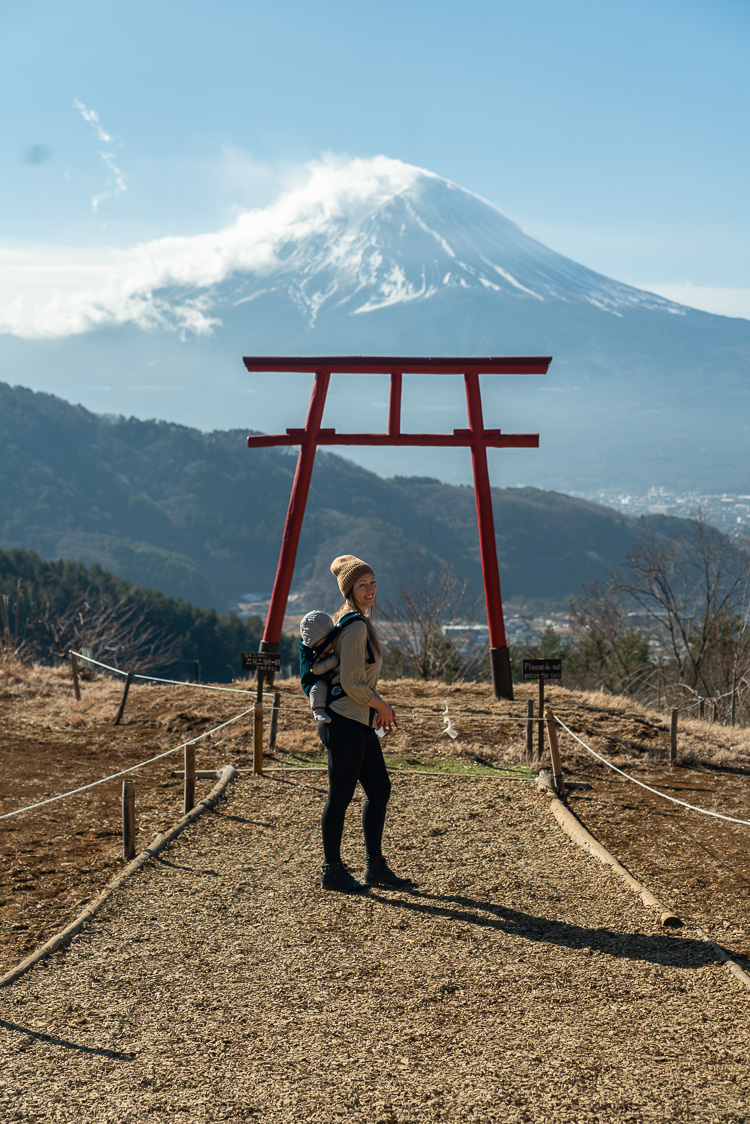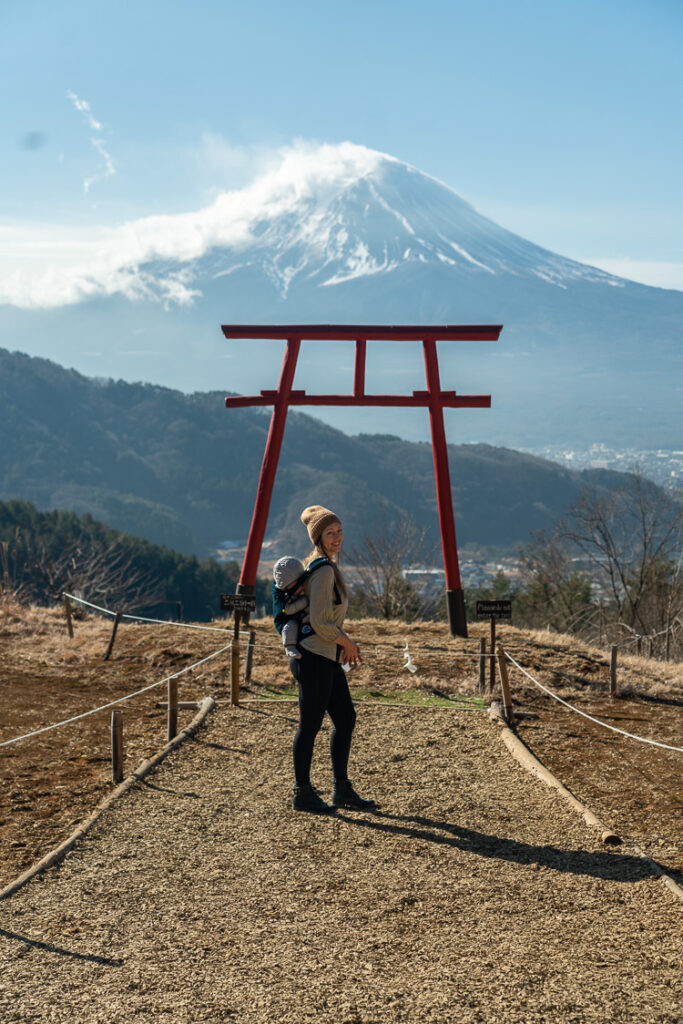 I didn't start using this carrier until my son was two months old. I don't think it would be ideal for a newborn, even though the company says it can be used from newborn all the way up until toddler age.
When my baby was a newborn, I loved the Solly Baby wrap (read my review here). It was a much more reasonable $69, distributed the weight wonderfully, is also made from premium materials, and was the perfect cocoon for my little guy. He slept like a dream in there, and I was heartbroken when he outgrew it, but I am glad to have found another carrier that I love.
It remains to be seen if this is still going to work for us when he is a toddler, at which point we might switch to something more like the Deuter Kid Carrier Pro or Osprey Poco LT, but for as long as I can carry him on my front and have him in kissable range, this will be my main carrier.
Pin me for later: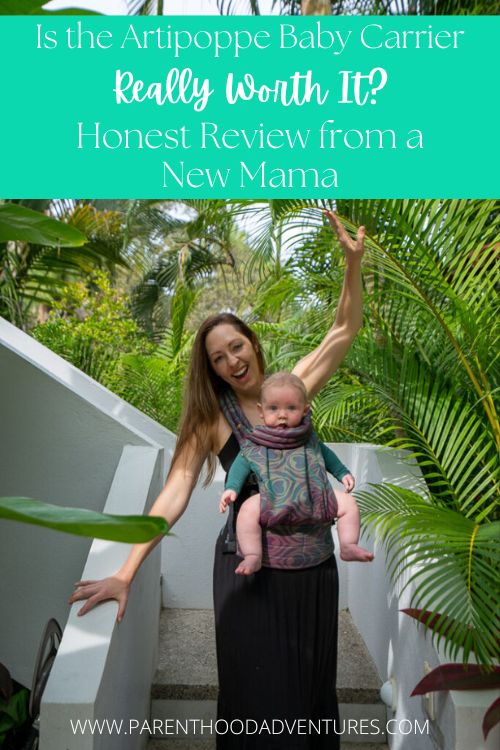 So is it worth it? I clearly think it is, but when buying for babies, the sky can be the limit to what we can spend and if you need to divert those dollars elsewhere, do it and don't feel bad. There are plenty of great carriers out there that are more affordable.
But if you have the funds and want to treat yourself, I can vouch that it's a truly comfortable carrier, and the patterns are as cute as they come.
*Some links in this post are affiliate links that support me at no extra cost to you. I only recommend products I use and love!