10 BEST Bamboo Baby Clothes (We Tried Them All!)
We've been on a mission to find the absolute best bamboo baby clothes out there. It all started when a friend recommended Kyte Baby, and loving the way they looked, I bought a few for my newborn. They quickly became our favorite for how soft they were and how great at regulating body temperature. Bamboo was the perfect base layer in the winter, the perfect light fabric in the summer, and when my son developed eczema, it became the only fabric we wanted on his body.
I also bought us a family set of bamboo PJs for Christmas, then another set, because they were so comfortable. They've became all my partner and I wear around the house, too.
But who makes the best bamboo baby clothes? Let's dive into the world of these incredibly soft and eco-friendly garments:
What is bamboo fabric and why are people so in love with it?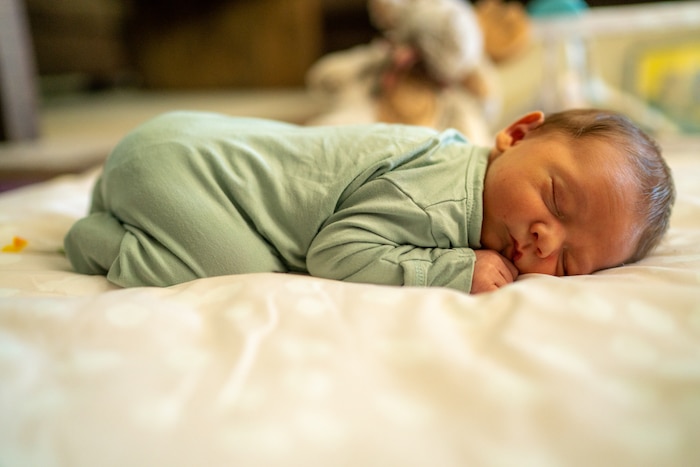 Bamboo started as a sustainable textile in ancient Asia. Though there's a harsh chemical process involved to create bamboo viscose, bamboo doesn't require pesticides to grow – and it grows quickly.
Fast forward to today, and we have many innovative companies harnessing the power of this remarkable plant to create stylish and comfortable baby clothes. Each one, it seems, has a different mix and fabric, but the running theme is soft clothes that are antibacterial in nature, usually without flame retardants that are present in many other baby clothes, and stretchy, too! Also? Most of them feature double zippers, the ease of which is now a requirement for me.
They can be on the more expensive and for baby clothes, usually running around $36 for a onesie, but I have found that they have great resale value and I can usually end up paying about 'half price' by selling them when I'm done. Here are my favorites:
1. Kyte Baby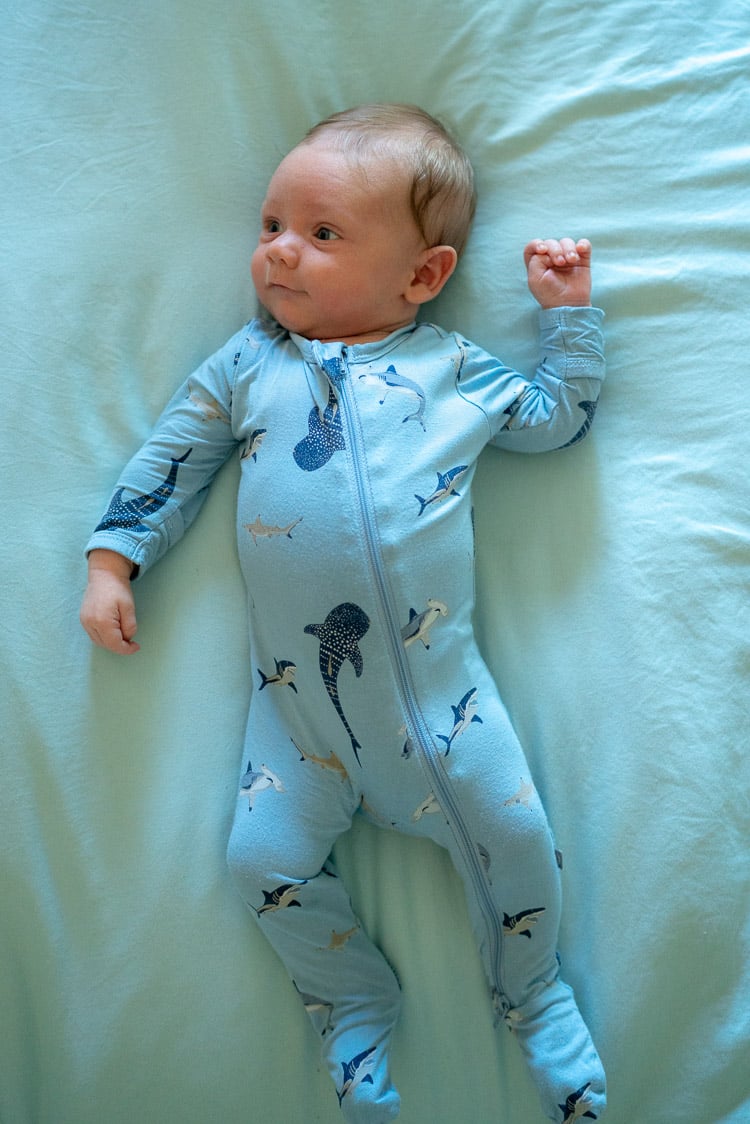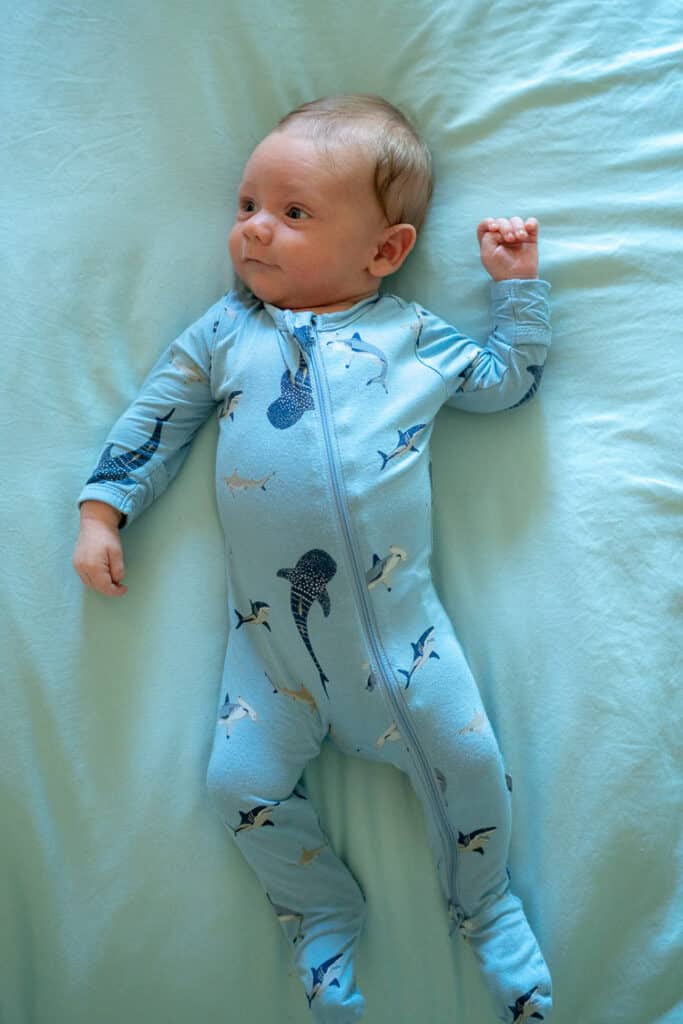 Kyte Baby's got to be the most famous company to make bamboo clothing, and was created by a mom whose baby also struggled with eczema. Their garments are made from 97% bamboo rayon and 3% spandex, providing exceptional softness and breathability. Onesies start at $36. I'm also partial to their sleep sacks (we have 2 for summer and 2 for winter) and sheets!
Pros: I love the classy look of Kyte baby. It's a rarity with baby clothes to find solid colors and more subdued hues and I, for one, greatly prefer them. The onesies are slim fit and in colors and patterns that are not overly busy or bright. This is the one I buy the most of and what we brought my son home from the hospital in.
Cons: Since they are slim fit, I find my son grows out of them much more quickly than the next two brands on this list. They can also be a bit see-through. They don't have as many cute outfits tailored to boys, but they at least have a few. Shipping can also take a while. Read my full Kyte Baby review for more.
2. Little Sleepies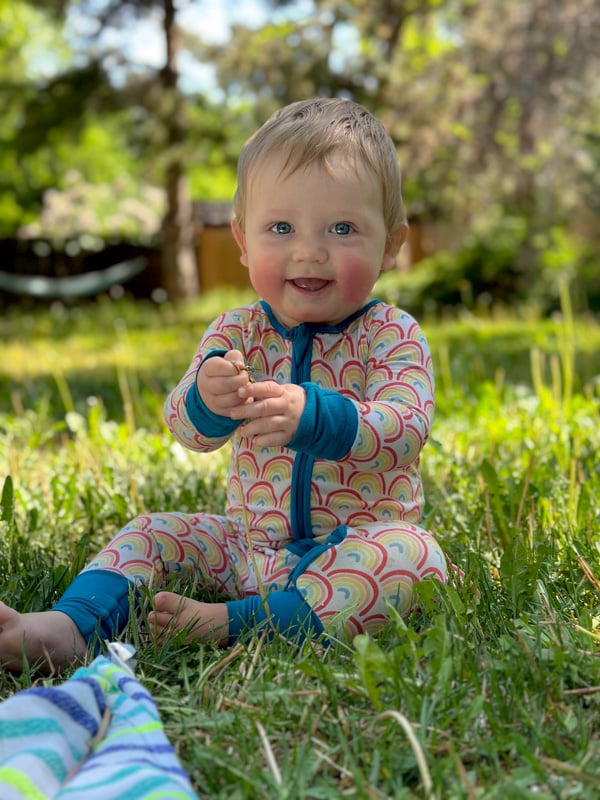 Little Sleepies are our other favorite. They come in a wide range of patterns and a few solid colors, and feature fold-over hands and feet in all of their infant onesies, which is a big reason why we love them. They keep my son from doing major damage if he's itchy while he sleeps, which has given us peace of mind. They start at $34.
Pros: The fold-over hands and feet on more than just newborn sizes is rare, and much appreciated. They also fit for much longer than Kyte baby. Our exceptionally large baby still can wear his 3-6 month little zippies at 11 months old! I also LOVE their family matching sets!
Cons: They look like PJs. I usually want to change my son into another brand if we're going out and about, but at home (which is where we usually are, let's be honest) we all rock them all the time. Read my full Little Sleepies review for more.
3. Coco Moon Hawaii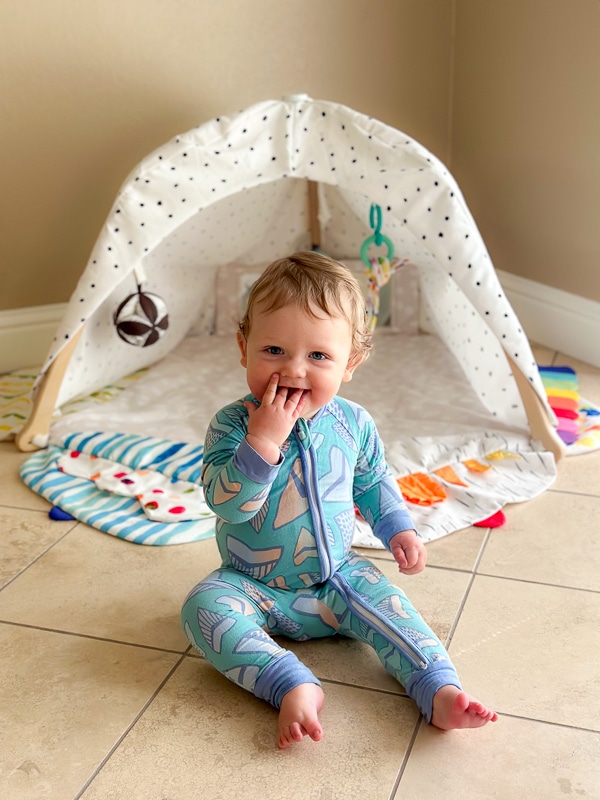 I became aware of this company when a friend sent us a swaddle from them, and I loved the pattern of it. It led me to buy three bamboo onesies from Coco Moon on Black Friday and love them all. They also feature double zippers, are soft, and a bit looser than the style of Kyte Baby or Little Sleepies.
Pros: I like that these are looser. They also fit for longer than Kyte Baby and aren't too bright. The Aloha butt onesie is our favorite, although the shark tooth featured above is a close second.
Cons: Not as big of a selection as their competitors, and the styles they have are all Hawaii, ocean, or nautical themed and are often on white backgrounds, which can be a bad move for baby clothes.
4. Posh Peanut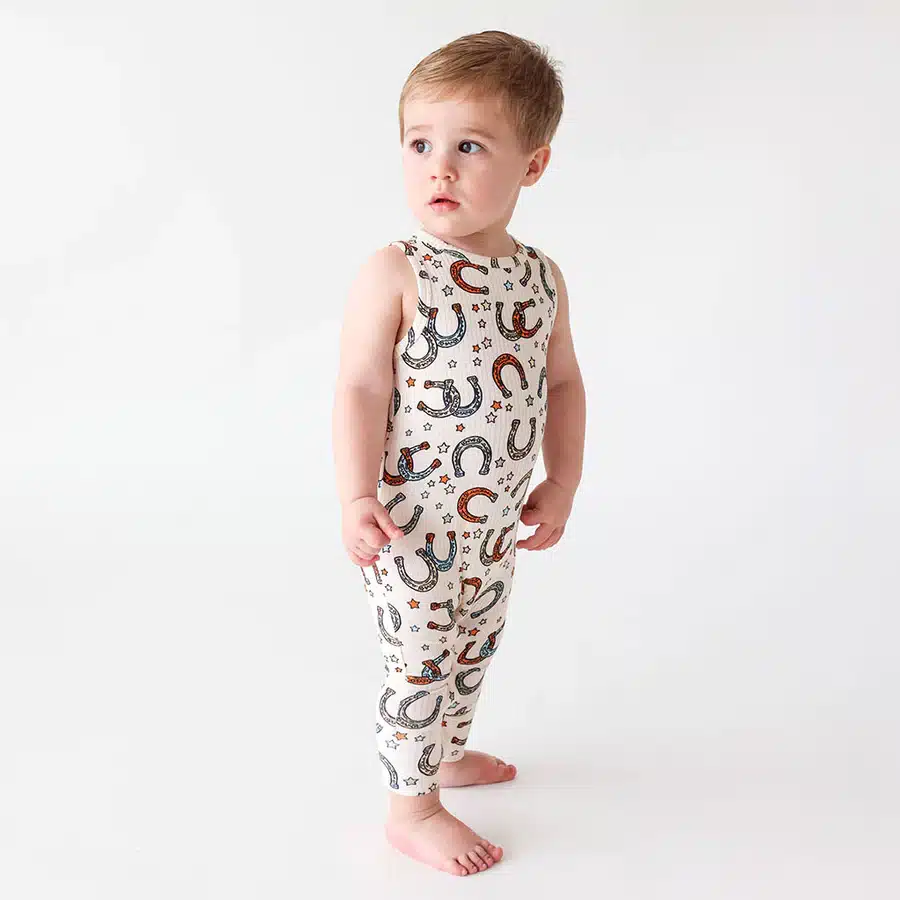 Posh Peanut offers several styles of bamboo baby clothes as well as adult and mommy and me options. They mostly look like PJs to me (I prefer more of a solid color, Kyte Baby style) but they do have some cute patterns as well as an upcoming Lisa Frank collection that, if I had a girl, I'd be all over. Prices average $40/garment.
Pros: Lots of patterns and cuts to choose from, plus you can match your LO.
Cons: They're more expensive than the other options on this list and I don't feel it's worth the extra price (unless it's Lisa Frank, obv).
5. Kickee Pants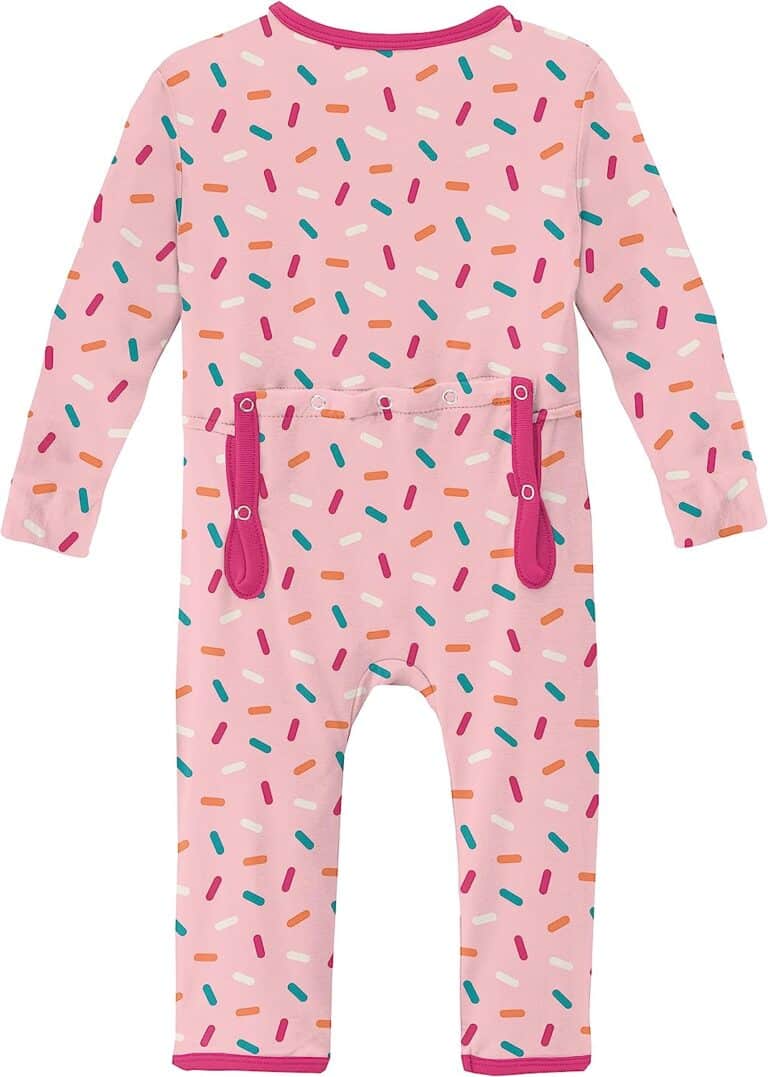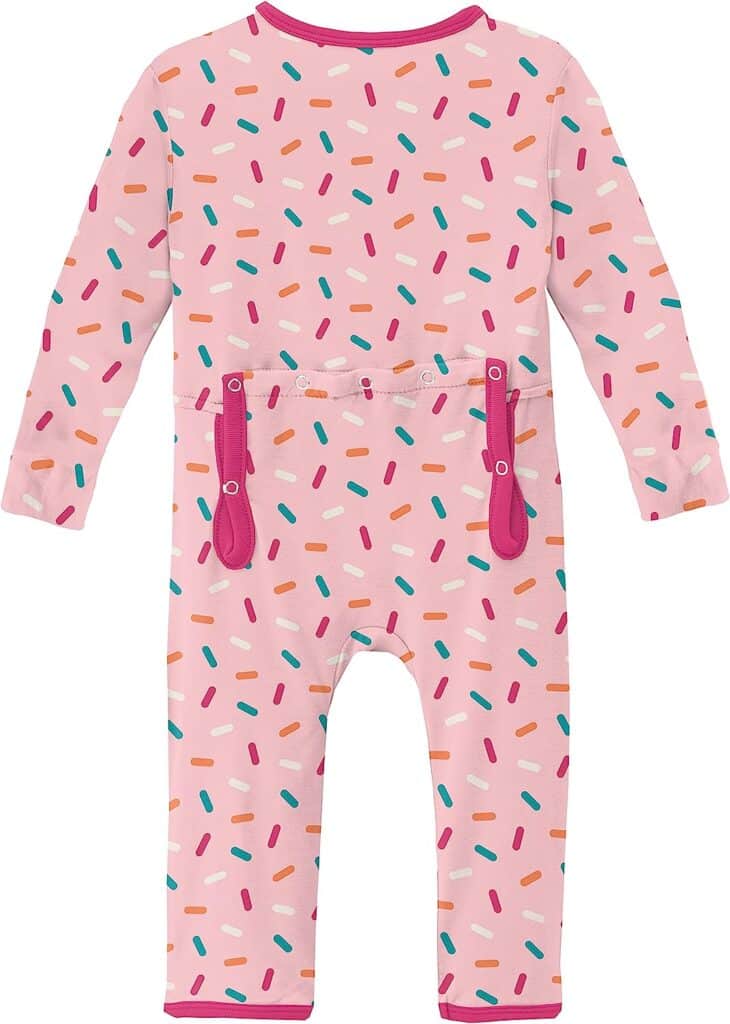 Kickee Pants are the OGs in the bamboo pajama world and they make undies and pants for parents, too. They have fun patterns like the old Game Boy remote and Rubik's cubes. Even though they have the double zips that the other bands have on the baby rompers, I love that some of them also have the snap butts. It's cute and nostalgic at the same time. They start at $34.50
Pros: Fun patterns to choose from and like the other brands on this list, free of flame-retardant chemicals. Their younger baby onesies have a looser fit and for those 9 months+ it's a more slim fit.
Cons: They do run a bit on the small and tight side, so keep that in mind and size up.
6. Birdie Bean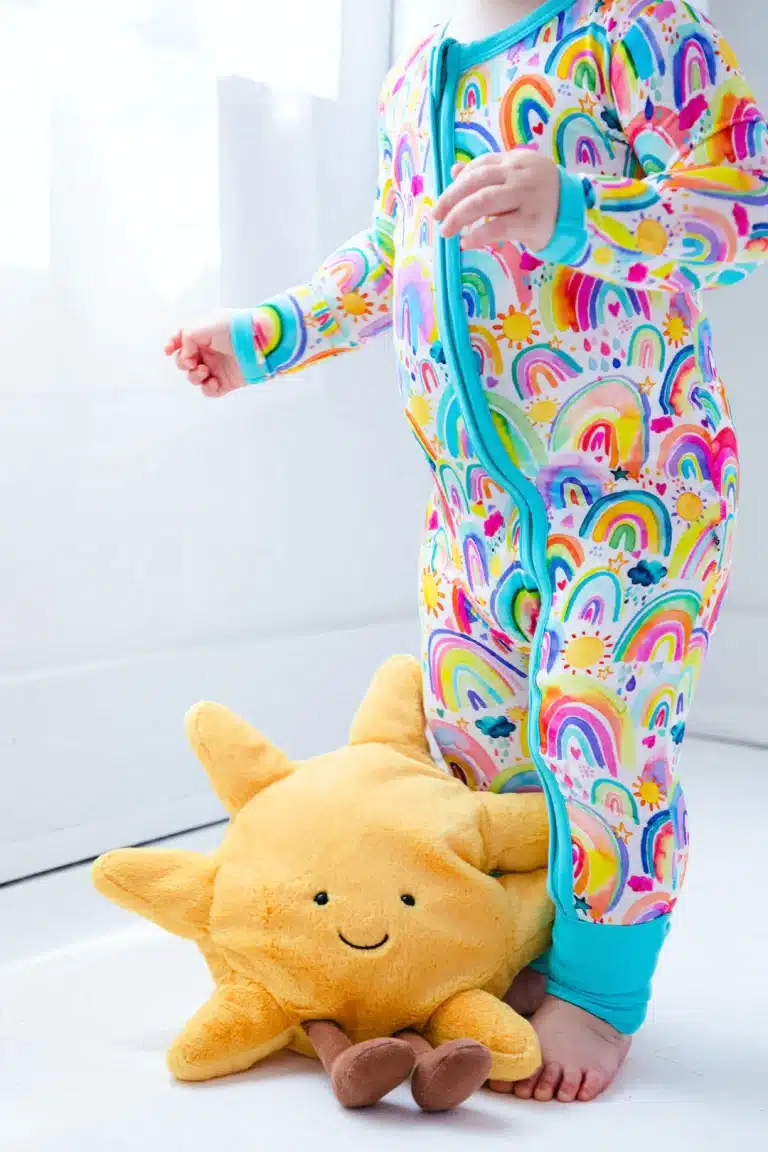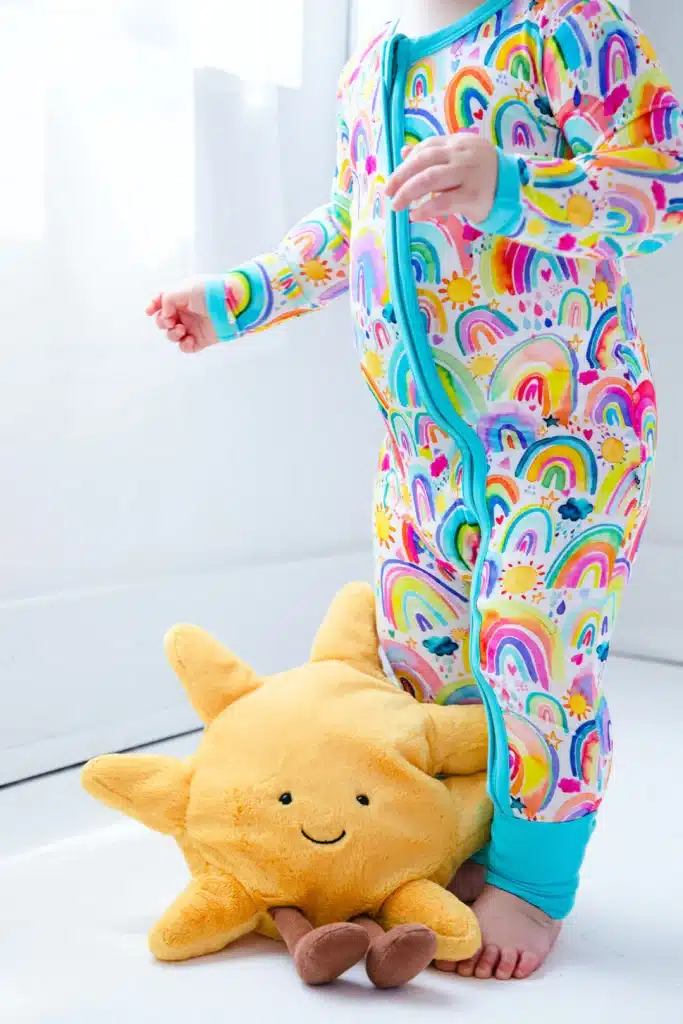 Like many of the brands on this list, Birdie Bean is mom-founded and offers a wide range of colors and patterns. Some of these even have a cartoon feel, and I love the details they'll add, like dino spikes on the hood of one of their dinosaur onesies. It's an extra I haven't seen on other brands and it left me with no choice but to buy it.
Pros: Cute little extras on both boys and girls styles that aren't common on other brands. Some of the patterns are fun to look at or just plain silly.
Cons: Most of the patterns are quite bright and loud, and most of them don't have the cute little added features like the dinosaur hood. I noticed this one pilled a bit more quickly than the other brands I have as well.
7. Sweet Bamboo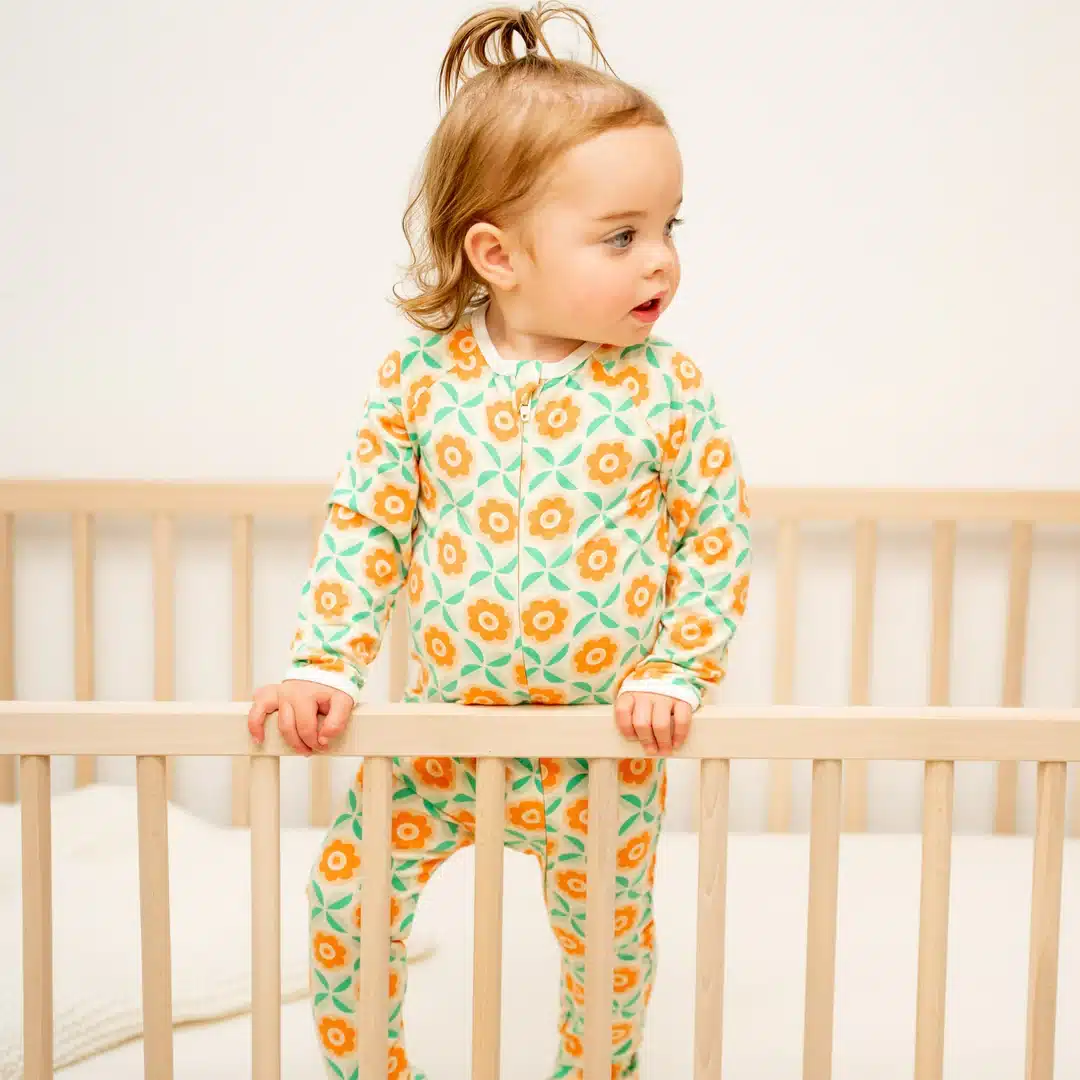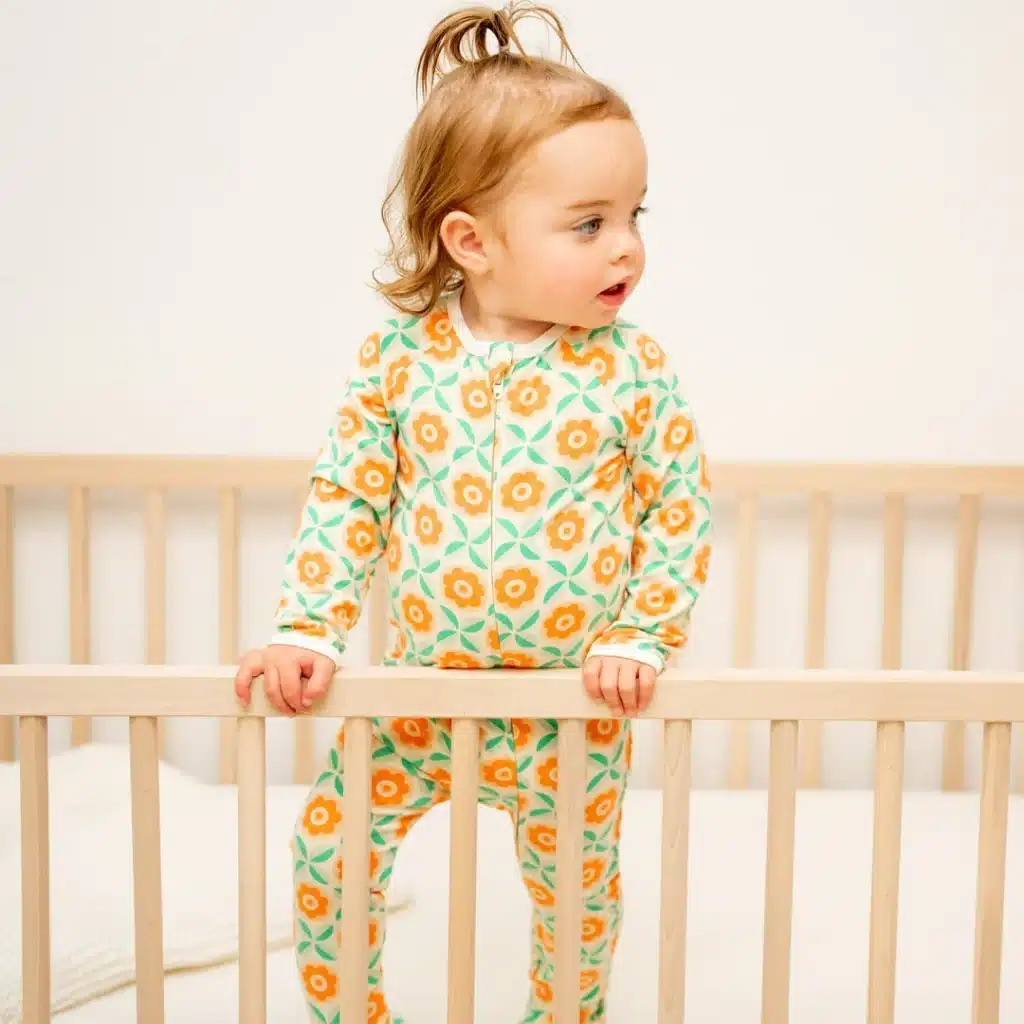 Sweet Bamboo is a notable brand known for their eco-friendly approach, softness, and stylish designs in the world of bamboo baby clothes. Their garments are made from a blend of bamboo viscose, organic cotton, and spandex, ensuring comfort and hypoallergenic properties.
Pros: Sweet Bamboo offers a range of trendy options and fashion-forward designs that aren't as bright and loud as other brands.
Cons: They're also more expensive than some of the others on this list starting at $38. Although I love the feminine patterns, I'm not as into the boy ones (with classic trucks and airplanes, but I'll dress my baby in flowers and rainbows too!)
8. Muse Threads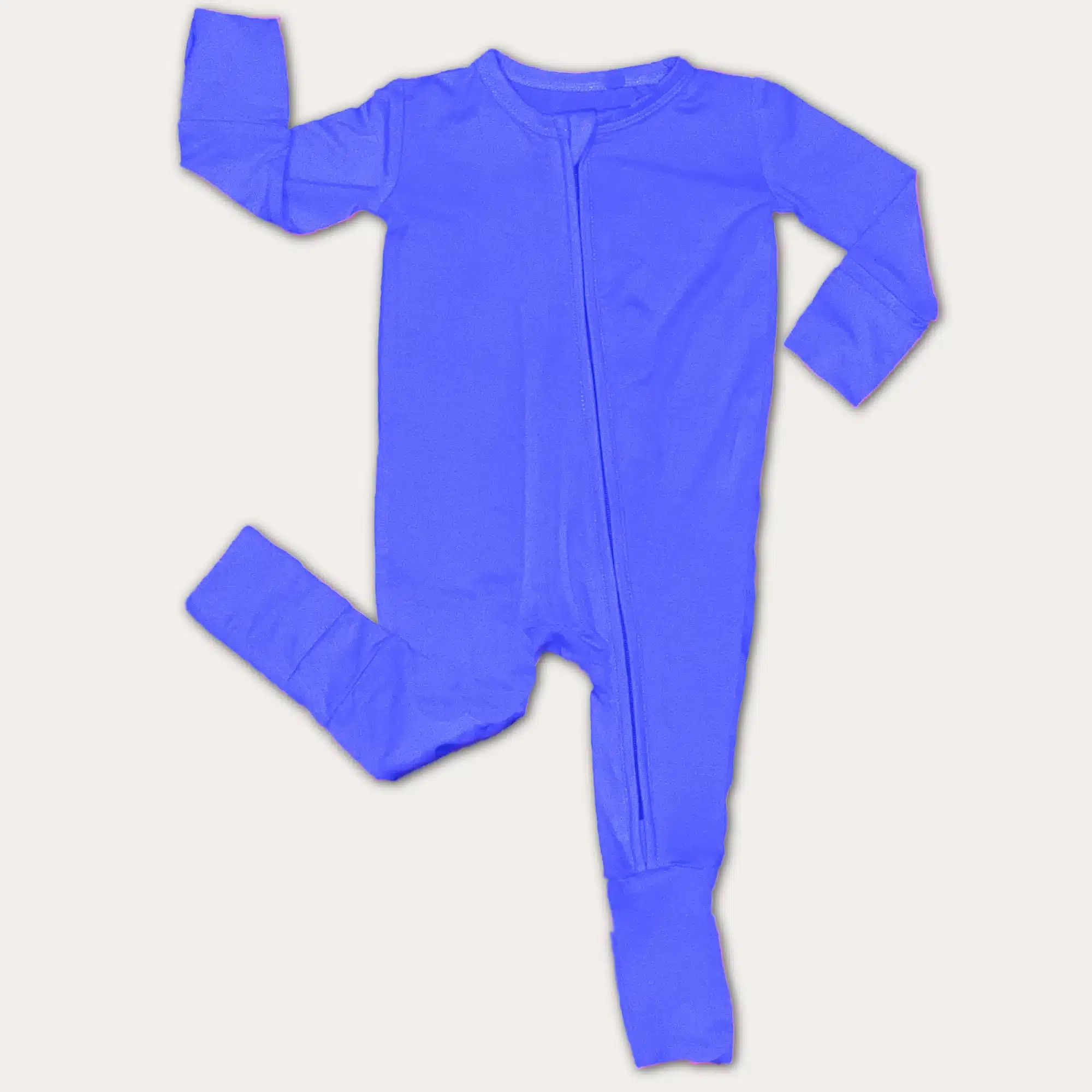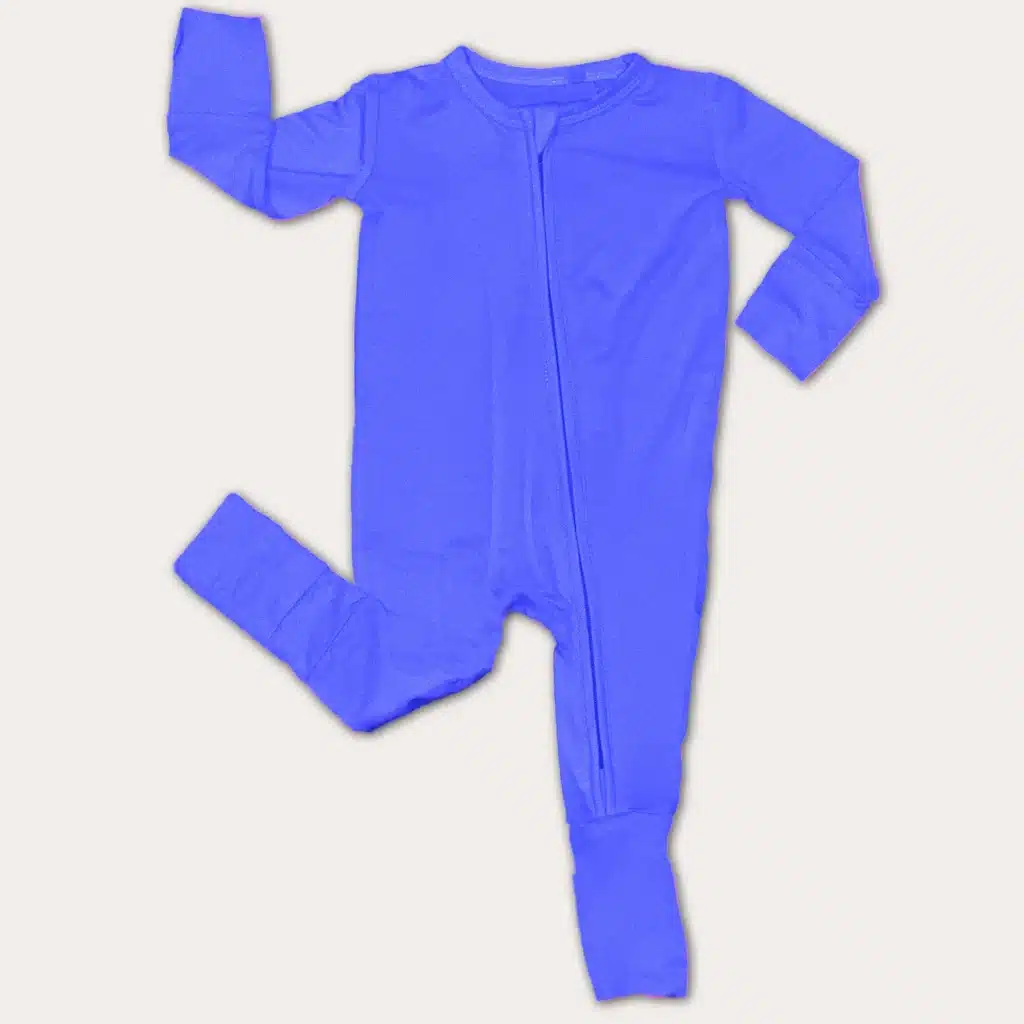 Muse Threads zipping onesies are made with an OEKO-TEX® Certified 200gsm bamboo blend and also feature fold-over hand mittens on size 0-3m to 9-12m. While I love that they have the fold over mittens, I haven't sprung as often for them due to the higher price at $38 per onesie and super bright patterns.
Pros: I love the fold over mittens on sizes up to 12 months, which is similar to Little Sleepies.
Cons: Pricier and the patterns are also much brighter than I'm into – but that's just a personal preference!
9. Bums and Roses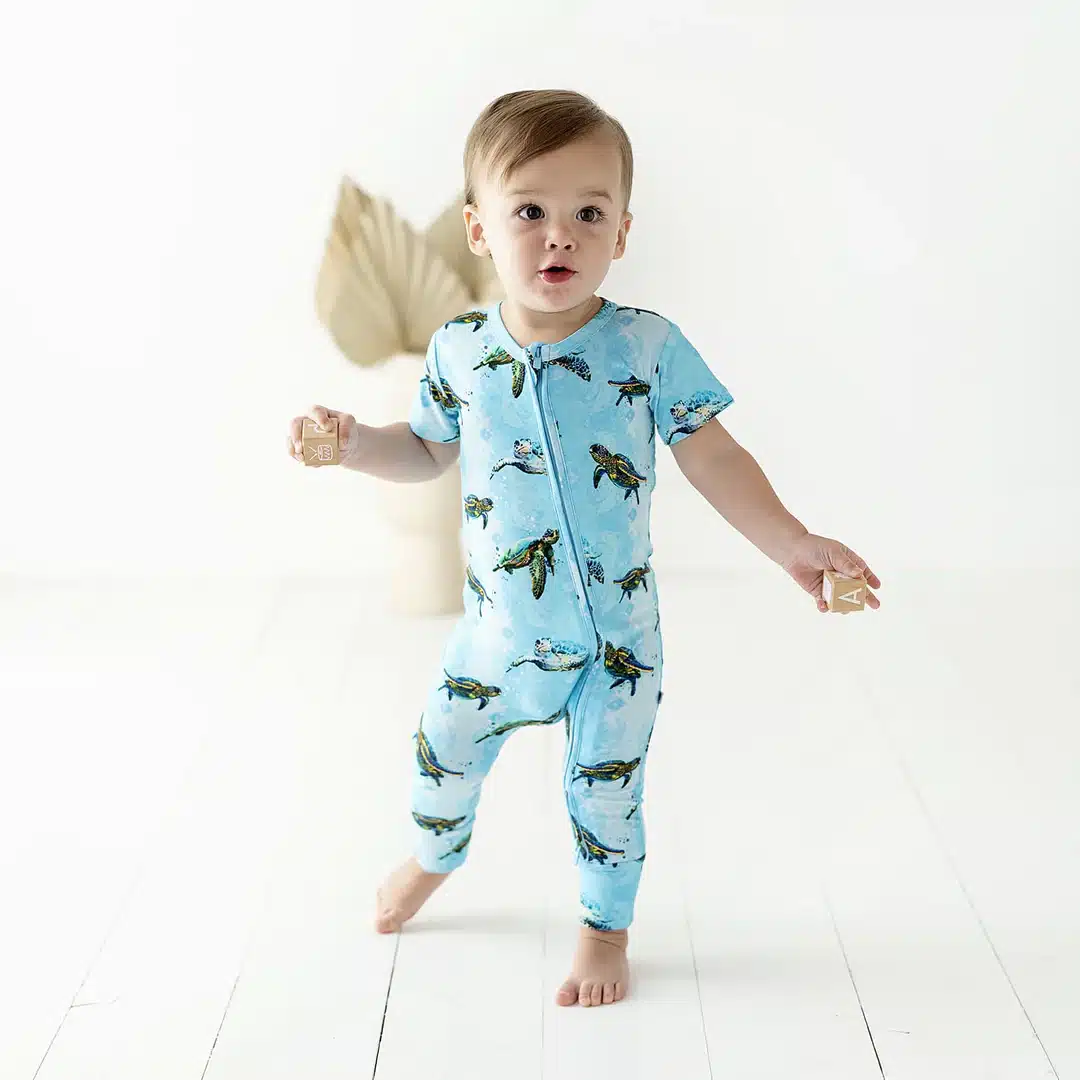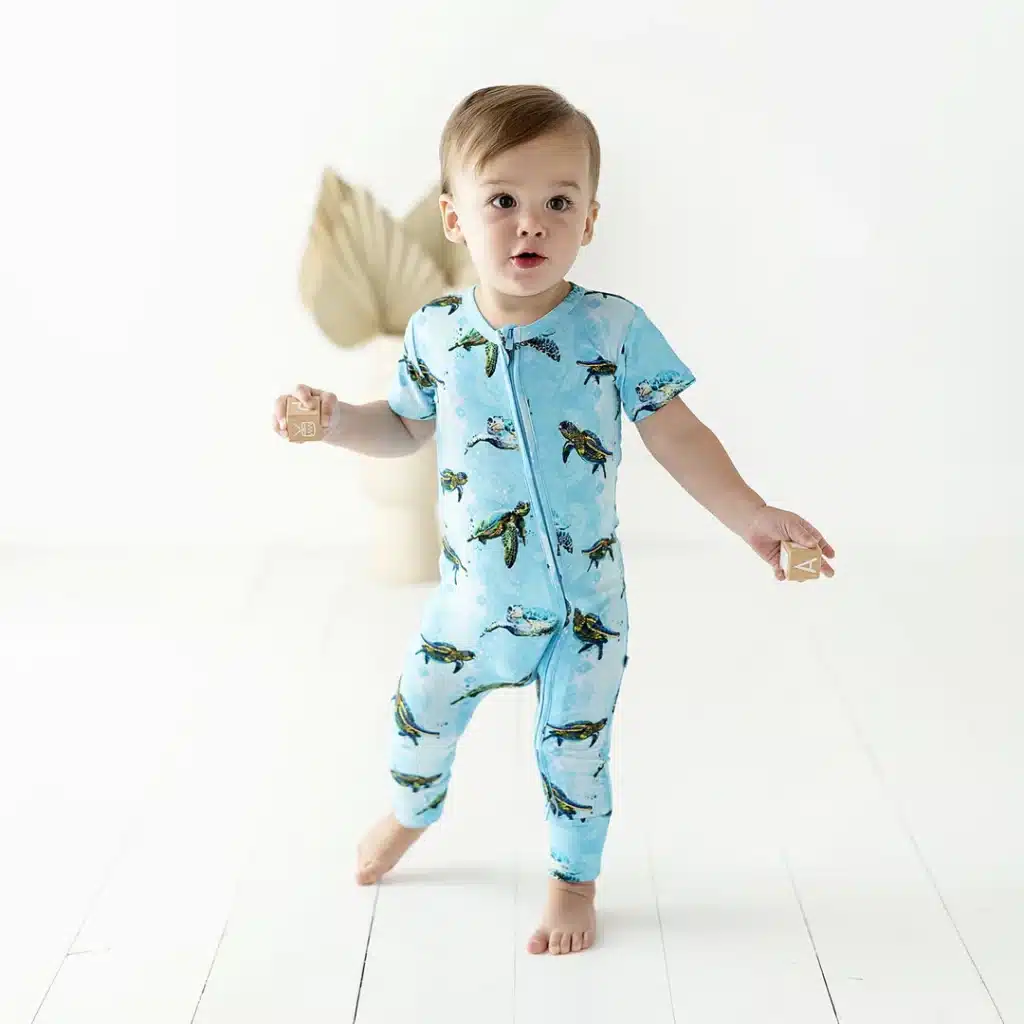 Bums and Roses is another brand that deserves a shoutout in the bamboo baby clothing world. While they may not have the fold-over hands and feet feature, but they have some seriously unique and artsy patterns I haven't seen the other companies attempt.
Pros: Although some of the patterns are more cookie cutter, they have some edgy ones, including skulls and black, and I'm ready to forget everything I said about not liking bright patterns thanks to this lion onesie alone. They also offer lots of sales and discounts. Use the code BUY2GET1 for a 3-for-2 deal.
Cons: I haven't found any obvious ones yet. Perhaps the only annoying thing is the abundance of emails if you sign up for their email list!
10. Kate Quinn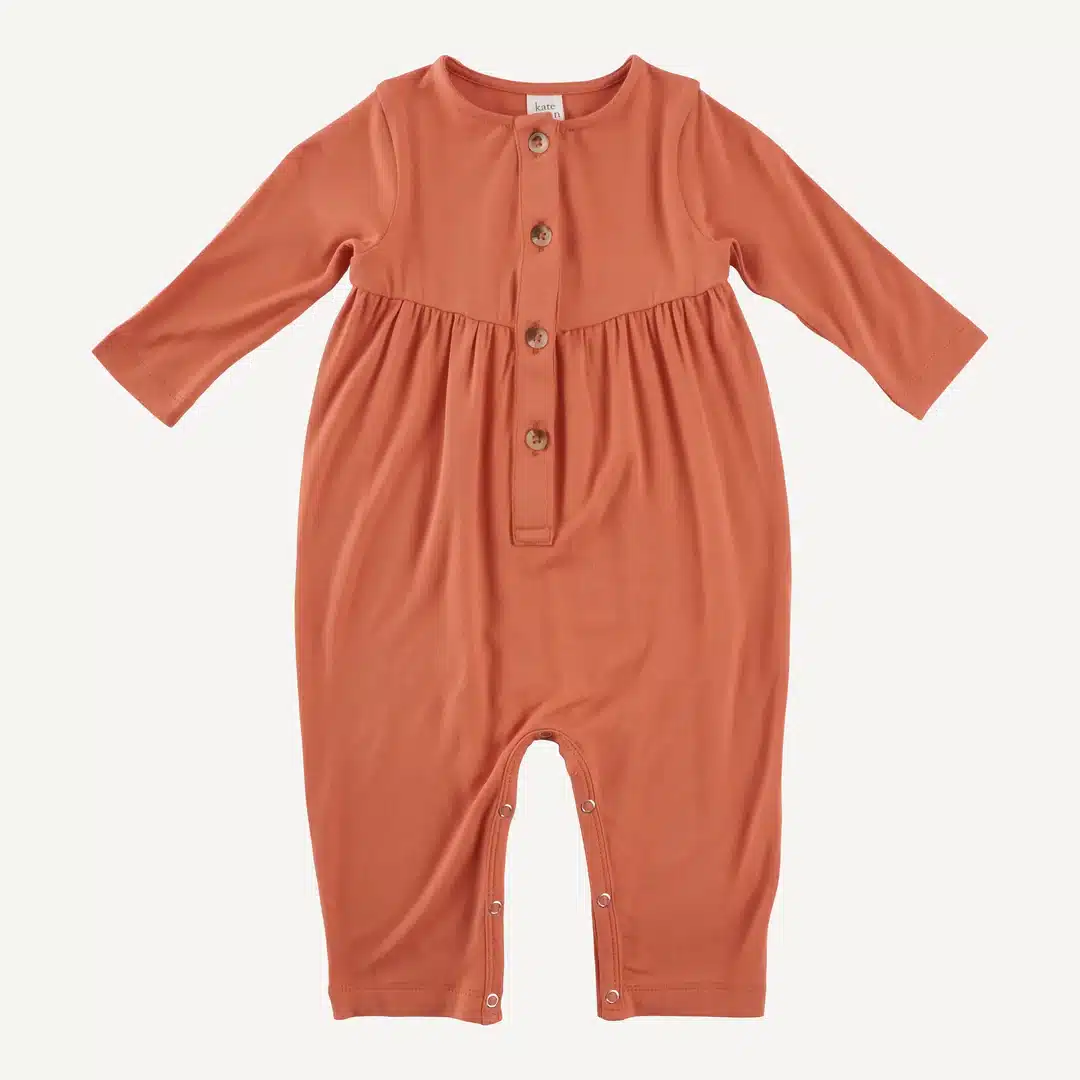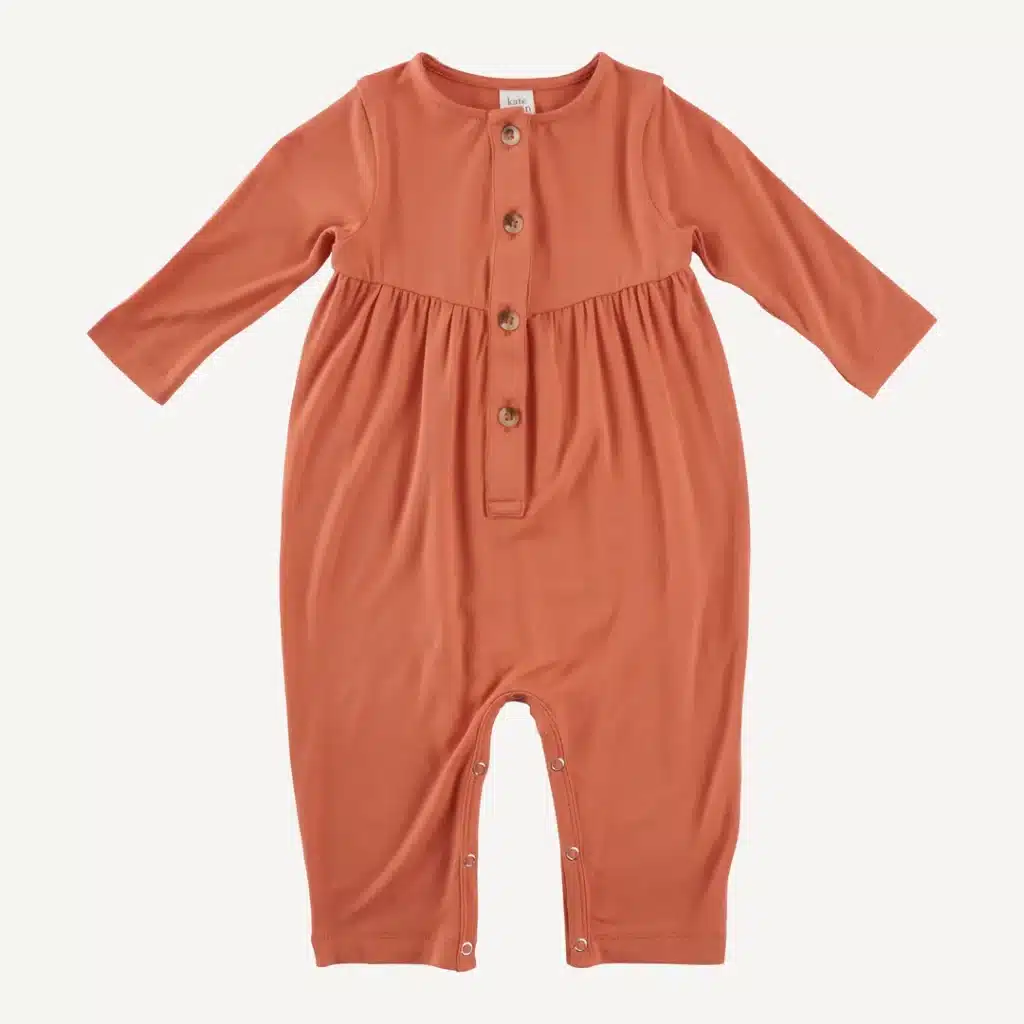 Katie Quinn offers a more classic look with more neutral colors and less bright patterns. I love the look of many of the designs, which also come in organic cotton and other materials. Their bamboo pieces start at $36.
Pros: Classy and classic designs and colors. Super cute ruffles and feminine designs.
Cons: Seems to be less geared toward baby boys. Most of their clothing are in separate pieces, but I'm much more partial to double zippers, and stock of bamboo-only is limited.
My Favorite Bamboo Baby Clothing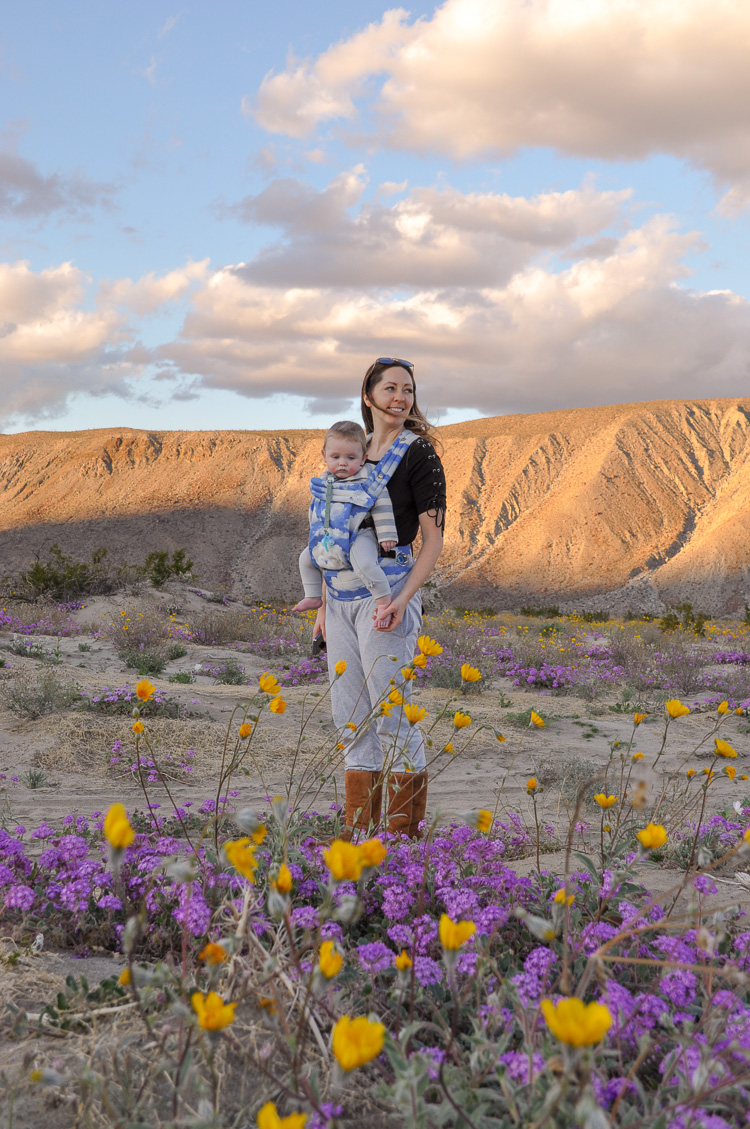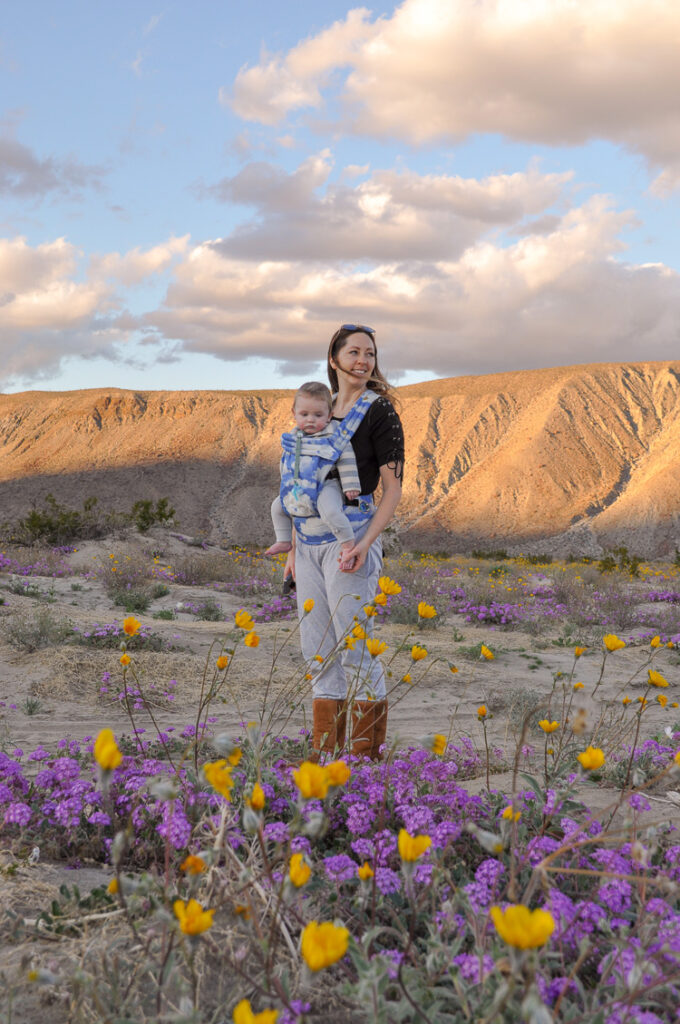 When I look back through my little guy's photos it's clear we prefer Kyte Baby. A close second are the Little Sleepies, in part because we are nerds and match as a family on at least a weekly basis. My son is too young to care about that right now, but maybe eventually he will think it's cool. These two brands have been my go-tos to keep him classy while comfy (Kyte Baby) and his hands covered while sleeping (Little Sleepies).
It makes me sad to see him itchy, so I am so glad that we can give him bamboo clothing to wear that I know from firsthand experience (by wearing the adult versions) is absolutely the comfiest material on this planet. At this point, it's the only thing he wears, and the only thing I would recommend to a fellow parent!
More Brands I love:
Coterie for reducing diaper rash
Artipoppe for soft baby carriers