How to Travel with a Baby Without a Car Seat
For some trips, bringing a car seat along just makes sense, but for others, it's an added burden. If a car seat would just be cumbersome and you'll mostly be relying on public transportation, or if you can easily rent one at your destination, then there's no reason to bring one along.
That said, there are some things to consider before you make the decision not to bring a car seat when you travel. We've done it both ways, and here's everything I have learned about traveling with a baby without a car seat:
Consider How You'll Get to the Airport
Step one is figuring out how you're going to get to the airport if you don't have a car seat. We usually take an Uber to the airport, which requires us to install our own car seat (SOME cities have Uber options with car seats for children one year and older. I would not count on this if you're low on time or aren't sure about the availability at your destination. I have friends who have gotten stuck this way). If we don't have a car seat with us, that eliminates Uber or a taxi as an option.
A private transport company might have car seats available, or your options are to drive your own car to the airport and pay for parking for the duration of your trip, which usually does not work out to be financially advantageous for us, or have a friend or family member take you and pick you up, which is usually what we opt to do.
Is Baby Lap Sitting?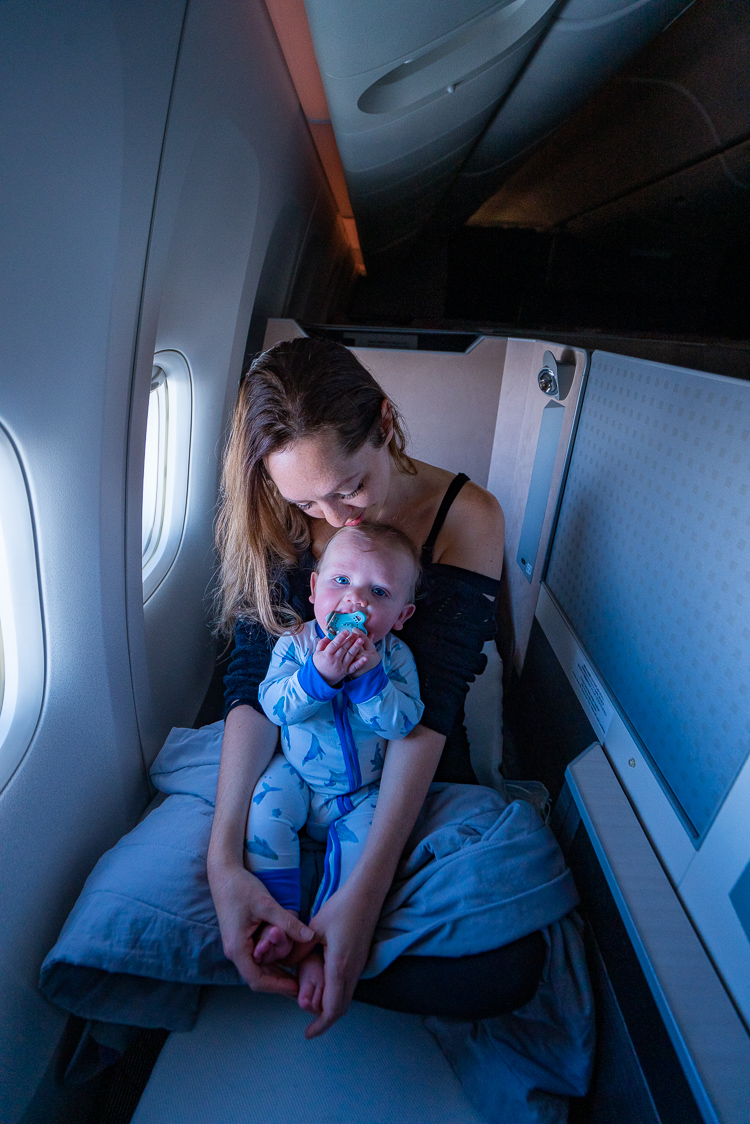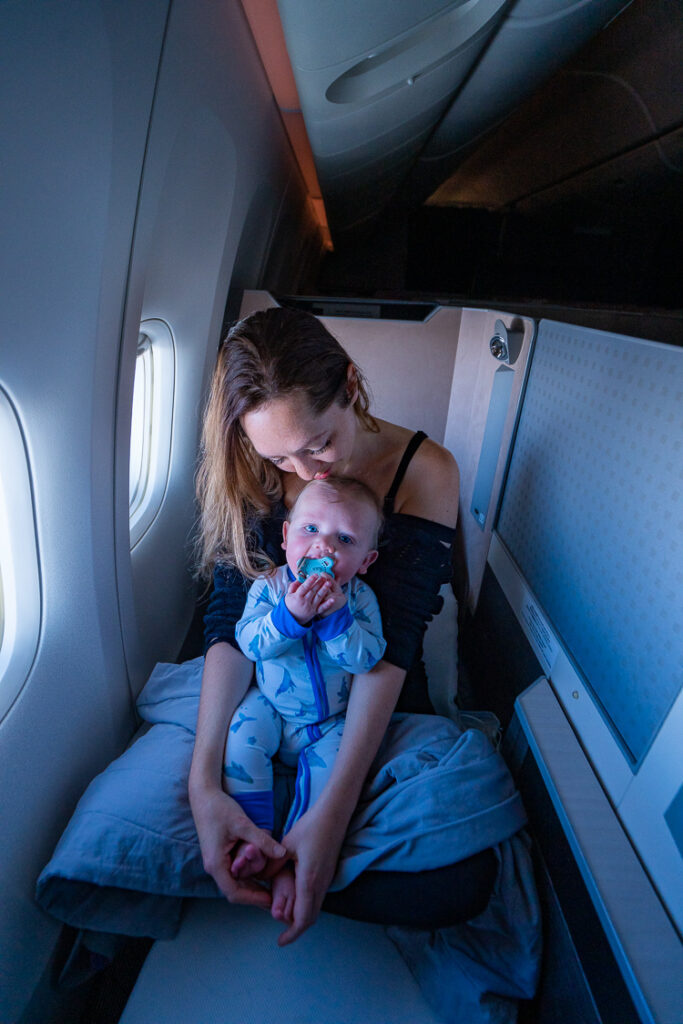 Until your child is two years old, they can be on your lap for the flight. Some of my friends choose to pay for their baby's own seat and bring a car seat for added safety, but my baby greatly prefers a lap to his car seat, so we just choose to wear or hold him.
Getting their own seat is the safer choice, though. It usually costs 60 to 75% of a regular seat.
If you do decide to bring a car seat on board, make sure that it is FAA approved. Target has a listing of carseats here.
Look into Public Transportation
Whether or not a car seat makes sense for you is going to depend on how you plan on getting around and where you're going. If you're just going to one place and can easily get a ride with a car seat in your destination, which will talk about below, then maybe you don't need to bring one. In the case of our Japan trip, I knew that we would always be taking public transportation except for our airport ride, so we did not bring a car seat and I'm so glad that we didn't have to deal with it!
Carting it through train stations, metros, and up and down streets sounded terrible. The same would be true for most trips through Western Europe, where most of the population uses public transport to get around. I also can't imagine it's even possible to install one in a songthaew or tuktuk in Thailand, where you're most likely going to be lap or carrier carrying. Do locals use car seats? Do laws require them? Domestically, yes, but abroad, maybe not.
You Can Rent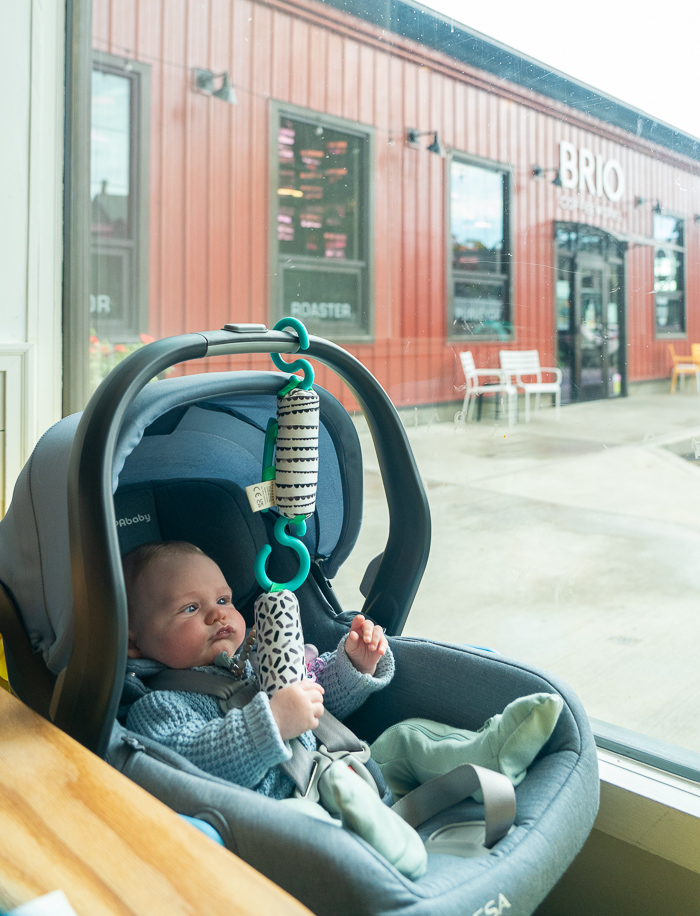 Depending on your destination, you can always rent a car seat instead of bringing yours with you. This is often a possible add-on if you rent a car, or you can use Babyquip if traveling domestically.
Google is your friend if you'd like to find an international company at your destination that rents out car seats. I'd probably look for a car rental agency that offers them for ease.
Some Tours/Transport Companies Provide Them
When we headed back to the airport at the end of our Japan trip, I decided to book a private car for us as a little treat after carting all of our own stuff around for the whole trip. I was able to find a company on GetYourGuide that had the option to add it to the trip for a few extra dollars.
Sometimes tours will also have car seats available. Be sure to ask before you book.
If organizing transport through your hotel, as them for a car seat if they have one, or if not, ask them to help organize one for you.
As long as you have a way of getting to the airport and don't need a car seat at your destination or can easily rent one, there's no need to bring your own. It can be much simpler without one!