Is the SNOO Worth it? NOT Sponsored Review from a Mom
Just before I got pregnant, I remember hearing about two must-have baby items that were all the rage with new moms – the SNOO and Willow wearable breast pumps. I even wrote them down in my phone notes, unaware that a month later I would be pregnant.
When I finally looked up the cost of both, I had sticker shock. Is a bassinet that is nearly $1700 truly worth it? Reading the comments, for about 80% of people, it seemed to be. So I bought one and used it for the first six months of my baby's life. For us, it was wonderful – most of the time.
How do you know if it's worth it for you? Here's everything to know before you buy or rent the SNOO.
First, the Specs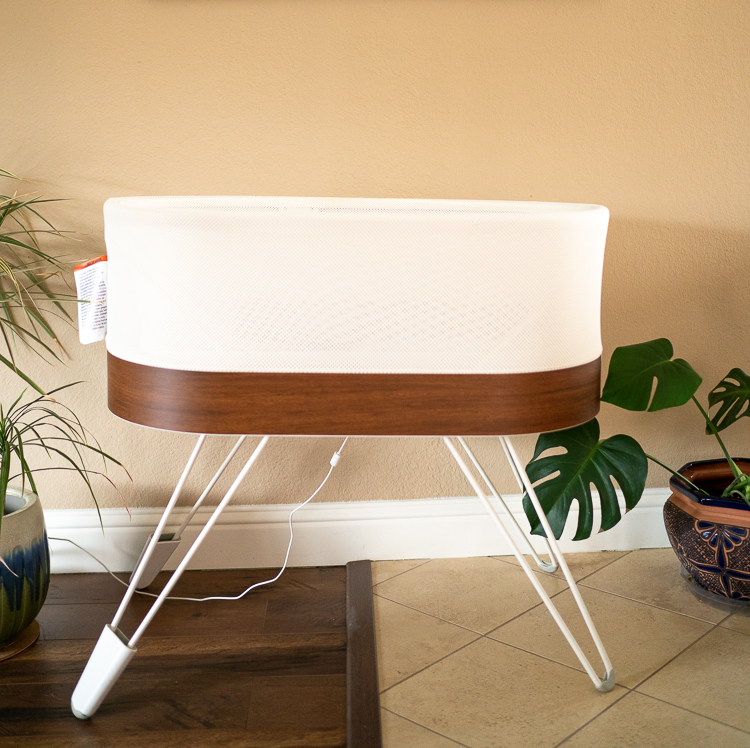 Created by Pediatrician, Dr. Harvey Karp of Happiest Baby on the Block fame.
Promotes safe sleep and SIDS prevention (there has never been a SIDS death with the SNOO when used properly).
5-second swaddle reduces rolling.
Like a 24/7 babysitter, SNOO boosts sleep with gentle rocking and soothing.
Adds 1-2 hours of sleep per night with constant calming womb-like motion + sound.
Automatically responds to your baby's fussing while you sleep.
Controlled by an app that multiple care-givers can use.
5 levels of specially designed sound + motion to soothe babies and boost sleep.
Dimensions: 35.75" L × 19" W × 31" H (with legs), Weighs 38 lbs.
What is the SNOO?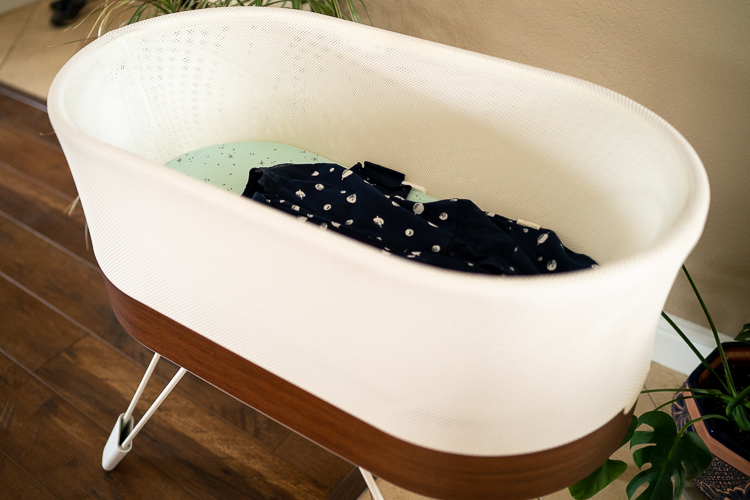 The SNOO is a 'smart bassinet' that comes equipped with built-in WiFi, a motor for rocking, a sensor for interpreting baby noises (it can tell the difference between a babble and a cry), and white noise speakers. It's honestly genius.
It was created by Dr. Harvey Karp, who coined the 5 S's for soothing your baby: Swaddling, side or stomach, shushing, swinging, and sucking; and designed by Yves Behar of Sodastream and Dyson fame.
How Does it Work?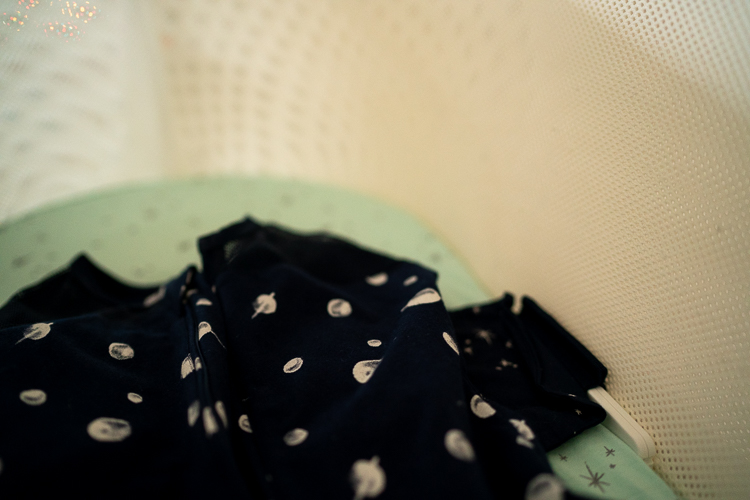 The SNOO will only activate once the swaddle clips are fully clipped in. This ensures the baby stays on their back, which is essential for safe sleep.
When the baby cries, depending on the level of responsiveness you've set, the SNOO will give them a few moments to self soothe before going into a routine with increasing levels of rocking and white noise. Some of the sounds even mimic a heartbeat. The routine lasts for a few minutes if needed, or stops on its own once the child calms. If the child is still crying at the end of the routine, the SNOO sends a notification on the app to let parents know their attention is needed.
From the app, parents can also choose the level of responsiveness, override the SNOO if it's in the middle of its soothing process, or start the soothing process if needed. There's a newborn setting as well to keep things gentle in those first months. You can see it in action in the video below:
Essentially this smart bassinet is capable of sensing a baby crying, responding to those cries, and doing so in a manner that soothes them back to sleep, all without parents having to lift a finger. Sounds great if it works, right?
Does the SNOO Actually Work?
Reading the reviews, I was hesitant. Much like my beloved Willow Go pump, about 80% of people seemed to love it, while 20% thought it was a giant waste of money. Obviously, everyone is different and it's going to depend on your baby.
Here are a couple of suggestions to start off on the right foot:
It may not be a miracle worker if you're buying it to fix an ingrained sleep problem. This seemed to be the most common source of buyer's remorse.
Use from day one to get your baby used to it.
If it's too aggressive for your baby, keep it on the newborn setting and turn down the responsiveness.
Our Experience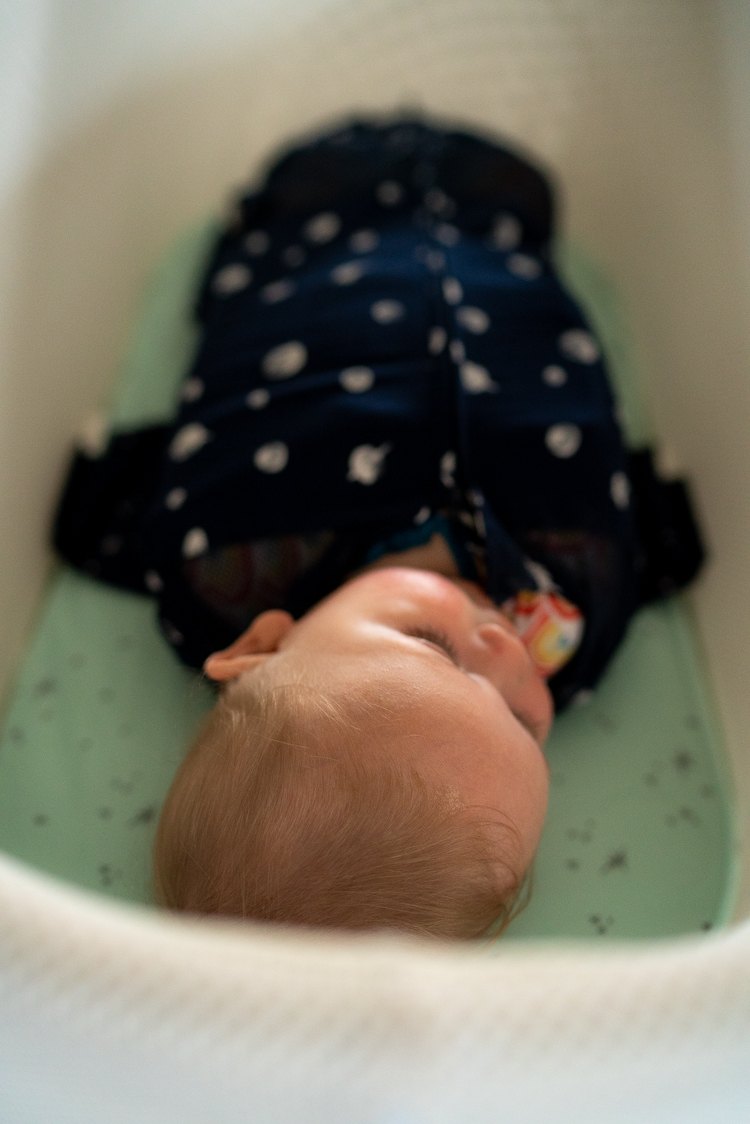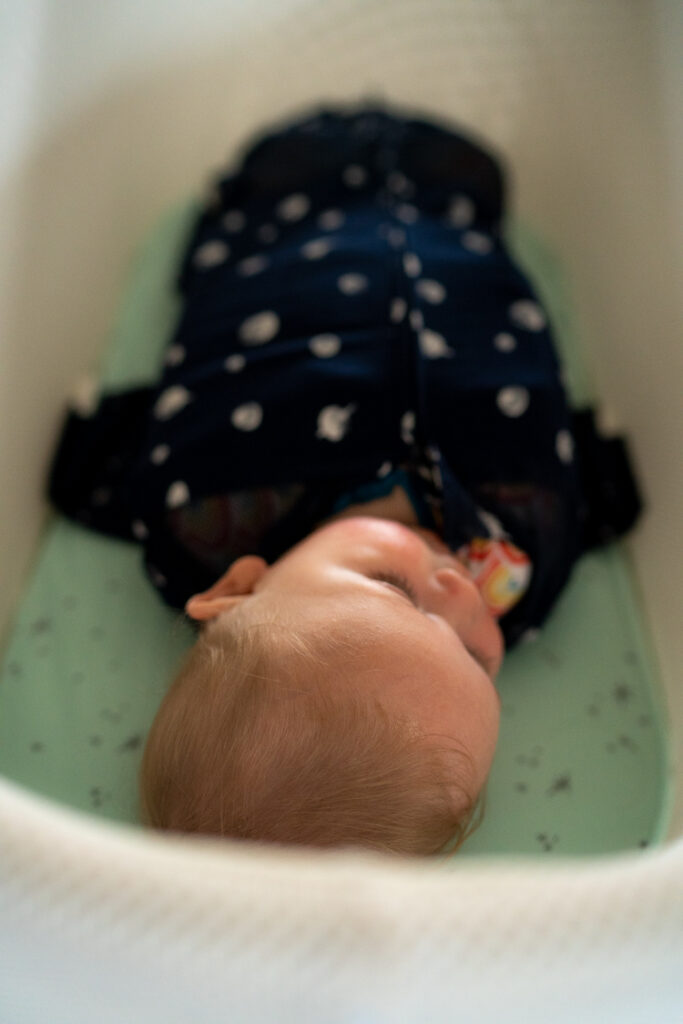 We used the SNOO from the first day that our son came home from the hospital. That first night when he cried, I let it go through the motions before picking him up and feeding, over and over and over. I'm sure my new moms out there remember that first night home and the glorious cluster feeding!
But from then on, the SNOO was more of a gentle rocker for us. The soothing motions never really worked for our son, since if he cried, he was usually hungry or needed a change, but the baseline was perfect. From newborn all the way until he self-weaned (more on weaning below) at 5.5 months old, he typically only woke up once per night, if that.
When we traveled sans-SNOO, he would tend to wake up a bit more often and need to be soothed back to sleep. This is how I knew the SNOO was working for us at home. Bedtime was typically no drama, since once he was swaddled and in the SNOO, he knew it was bedtime and the gentle rocking and white noise usually helped him pass right out.
Once he got a bit older, if he started moving around or fussing towards the morning hours, I'd bump up the rocking, which will take itself back to baseline after a while, and it usually helped soothe him back to sleep.
I don't know how the SNOO did such a good job of discerning actual baby cries, but it truly is a smart bassinet. When we first bought it, I tried to test it by jiggling it and making noise myself, but it only really worked when our actual baby was in it and crying. Not lightly fussing or babbling, but crying.
I also really appreciated the 5-Second SNOO Sack, and would bring it when we traveled as well, since every muslin swaddle I had failed to keep his arms in and would result in a sleepless night for us.
The Downsides
The biggest downside of the SNOO is obviously the price, and it keeps going up little by little. It's currently priced at $1695 – ouch.
The argument of the creator is that it acts as an all-night babysitter, which when you add it up, makes the SNOO much cheaper. That said, it feels like a stretch to me to make that comparison. Plus, it's only useful for six months, at which point your little one will have to graduate to a crib.
Still, as many weary parents who end up buying the SNOO at 3am on the third wake-up of the night know, you can't put a price on sleep!
If it's out of your price range, you still have options! You can rent the SNOO for $149/month for months 1-4, and $49/month for months 5 and 6 with a 2-month commitment. It works out to about $5/day. If you'd rather not commit to two months upfront, you can pay $149/month with a one-month commitment. You'll pay $59.50 to ship the SNOO back to Happiest Baby, though it ships to you for free. There is also a $99 cleaning and reconditioning fee.
When I added it all up, I decided the best choice for us was to buy a secondhand SNOO and to sell it again when we were done. That comes with its own set of risks, which I'll discuss more below.
Common Concerns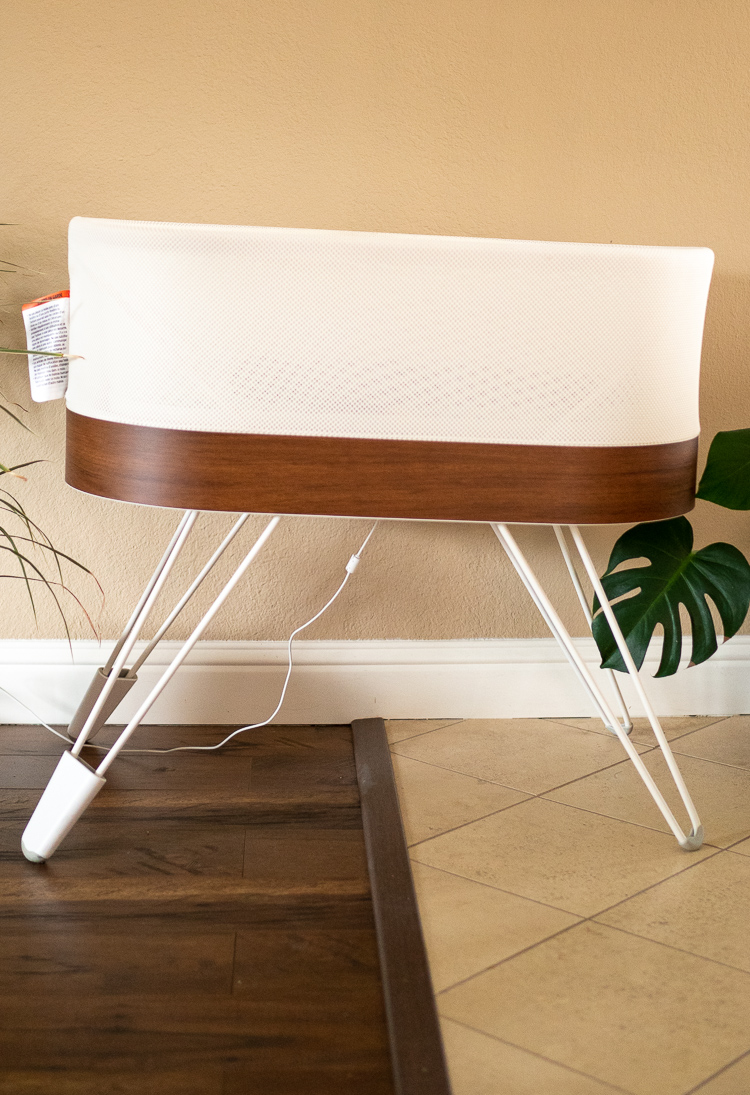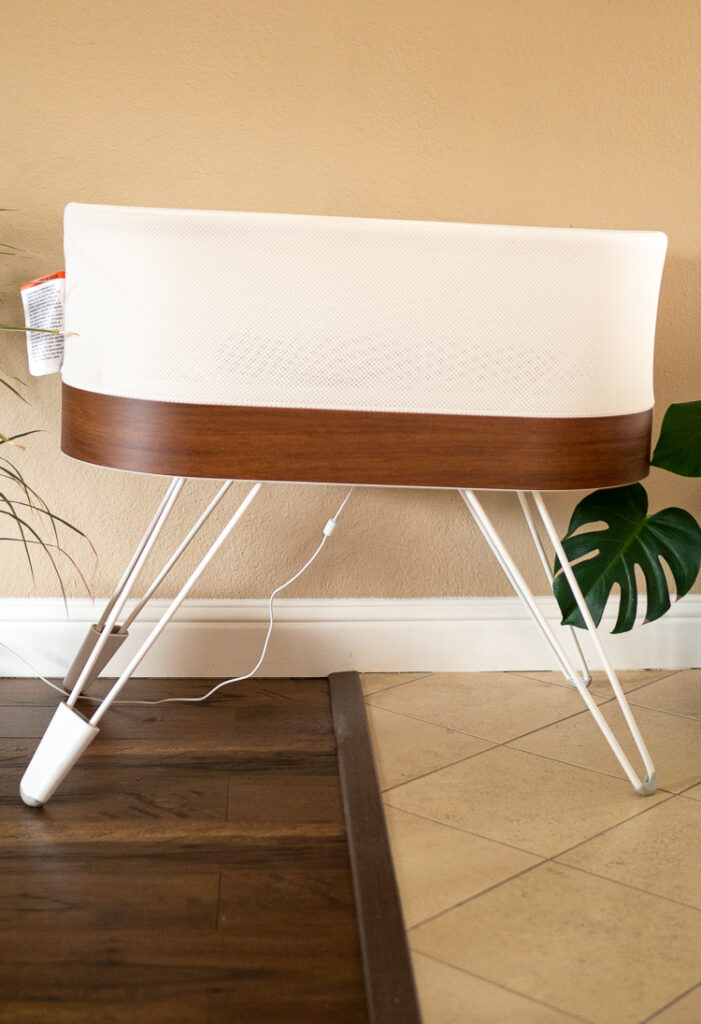 There are two main concerns I heard the most from parents who were SNOO-curious but cautious: Does it make me a bad parent for letting a machine soothe my baby, and, what if the baby becomes dependent?
For the first concern, I have found that the SNOO will not encourage a baby to sleep through hunger or diaper needs. In these cases, my baby could not be soothed back to sleep by the machine.
Otherwise, I didn't feel wrong for letting a machine help me get some much-needed rest with the baseline rocking. The baby needs to sleep, too, and I felt good about having him in what I knew was a safe sleeping environment. Where other parents would have to be up physically rocking their baby to sleep, I got to sleep next to him in his bassinet, safely and undisturbed.
Let's talk about SNOO dependency. I was worried about being SNOO-less the first time we traveled with my kiddo. He was 2 months old and all we could bring was our foldable travel bassinet. He woke up more than he did with the SNOO, which meant we had to soothe him back to sleep ourselves, but he traveled relatively well without it all the way up until he weaned at 5.5 months. I believe these breaks helped get him used to not being rocked all the time. Happiest baby also states that babies eventually outgrow wanting and needing to be rocked, which we observed with our baby. Once he was ready to move on from the SNOO, he was truly ready.
By the way, if you want the SNOO while on vacation, you can rent it from BabyQuip, a baby gear rental system with sanitized gear local parents rent out to visitors.
Is it Painful Weaning Off the SNOO?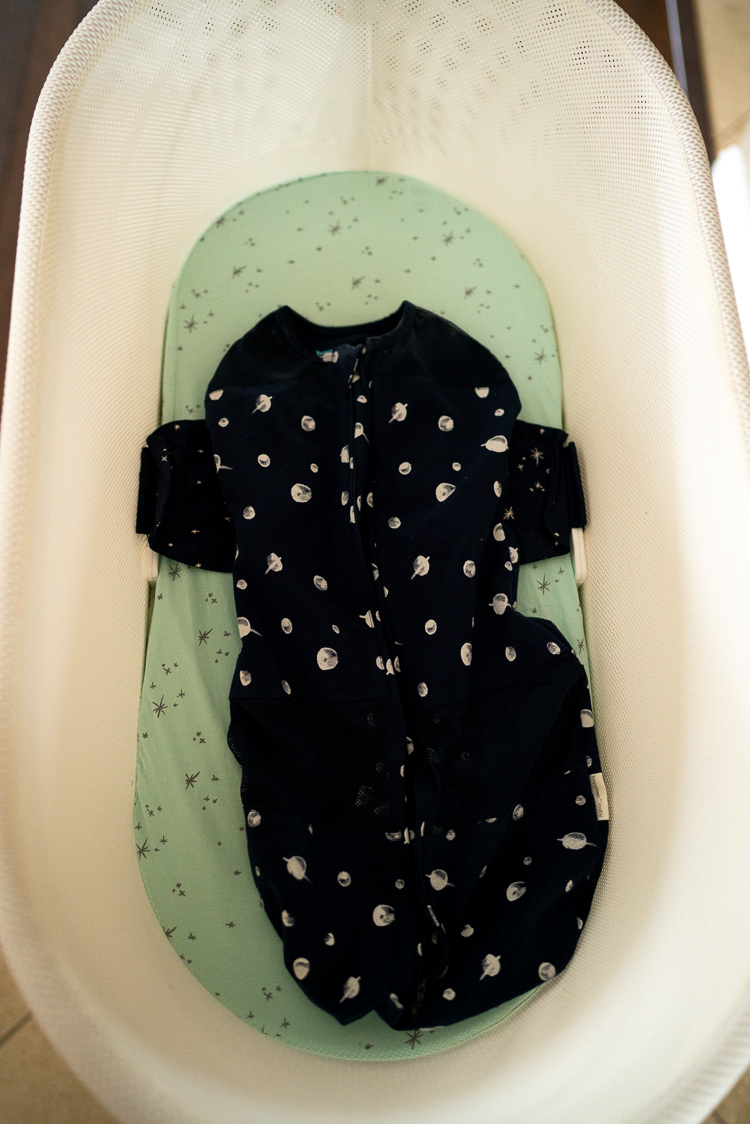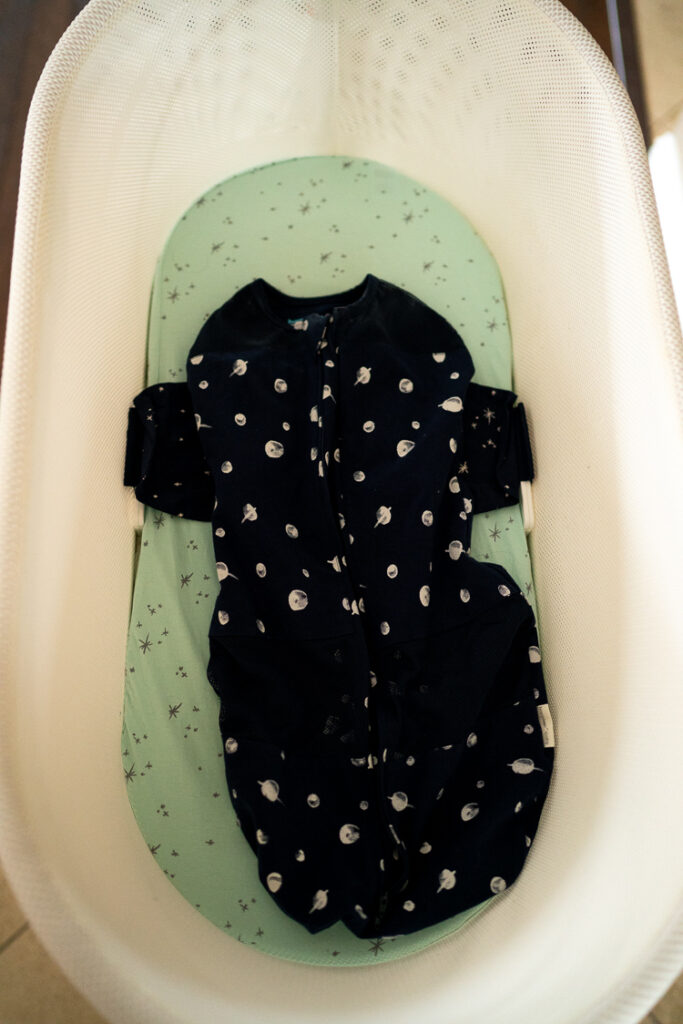 In terms of weaning for good, there are some steps you can take:
Give your baby one arm out of the sleep sack to start. Once it's clear he's not waking himself up, give him the other.
At around the 5-month mark, the SNOO app will suggest going on weaning mode, which will remove the baseline movement and only leave the white noise. It will still soothe as needed.
If your baby is moving out of your room once they're out of the SNOO, consider moving the SNOO into the new room while you wean so it's not a bunch of new things at once.
Continue using white noise when your little one sleeps. Happiest Baby has a noise machine if you want to keep it the same. We use the Hatch Rest.
As mentioned, our baby got over being swaddled and got over the SNOO all at once. Once we got back from a family trip to Mexico when he was about 5 and a half months old, he was just over it. From there we had a couple of painful weeks of figuring out what new situation would work, which turned out to be arms out in a sleep sack with full ability to roll over and move around. He's been mostly sleeping 7-8 hour stretches since. I don't think it was the weaning from the SNOO that caused those painful weeks, but rather our misunderstanding of his desire to be mobile.
Our experience was not so bad, but every baby is different. Taking the actual weaning steps outlined above can help make it easier.
To Buy or Rent?
The Snoo is obviously pricey, but it does go on sale from time to time. If you're pregnant and have some time left, particularly around Black Friday, you could score a great deal.
It's also worth considering how many children you plan to have. It works out to be much more reasonable if you'll be using it over 2-3 little ones, passing it along to a friend, or reselling it once you're done. (Read about how I buy and resell baby items here).
According to Happiest Baby "SNOO endures well over 10 million cycles (enough to be in motion 14+ hours/day, month after month)," so it's meant to last.
Or for about $854 with the cleaning fee, return shipping, and a full six-month rental, you can rent one instead.
Pros of renting:
Costs roughly half the price of buying new.
You can return it if it doesn't work for you, meaning you'll be out $307 with the cleaning and return shipping plus first month's rental.
Cons of renting:
You're essentially throwing money away since you won't have a SNOO at the end of it.
You're getting a used bassinet. It's been sanitized, but if this bothers you, consider your rental is unlikely to be new.
Buying Secondhand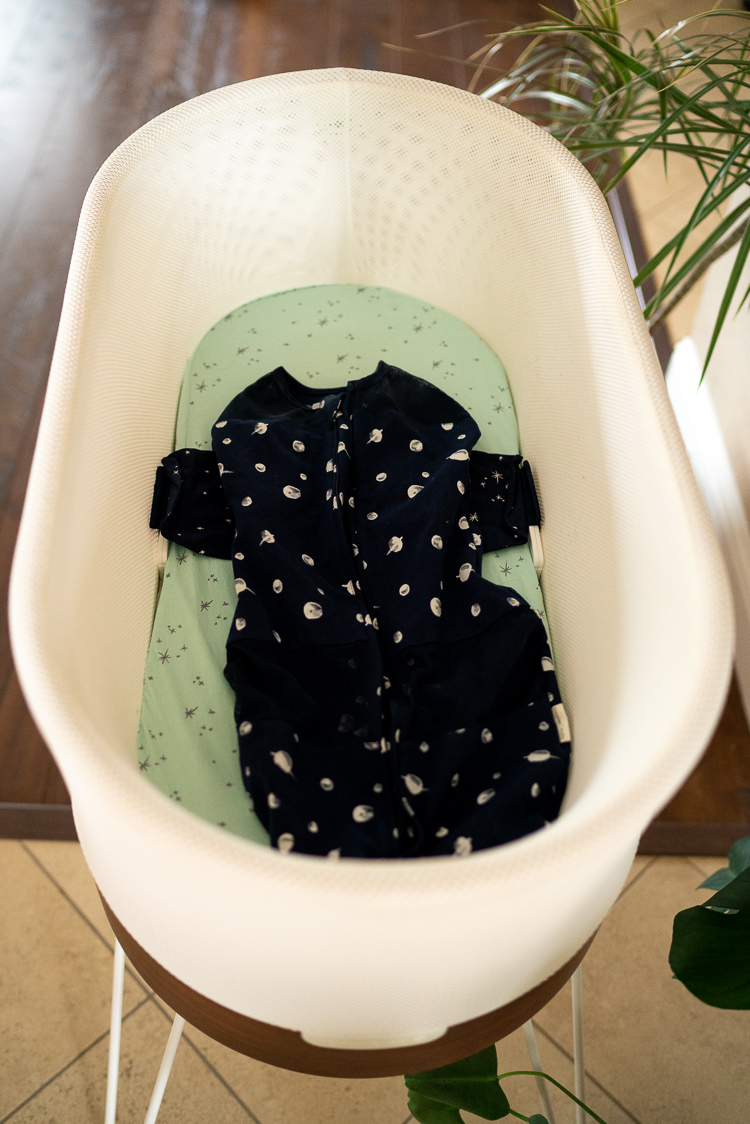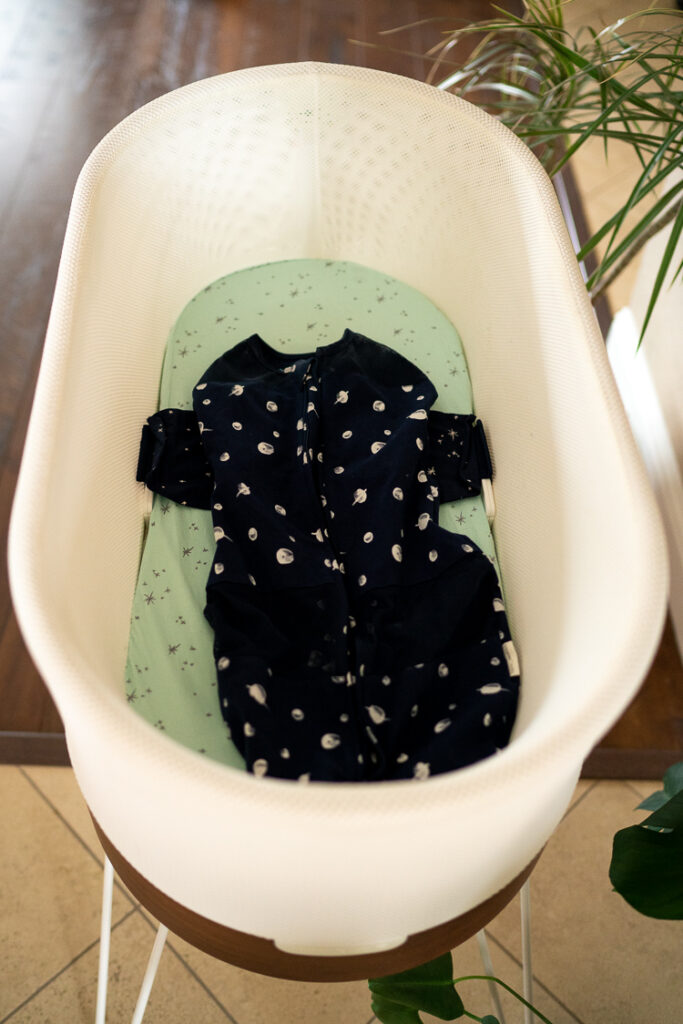 As I mentioned above, we ultimately decided to buy our SNOO secondhand (consider GoodBuy gear, Mercari, or Facebook marketplace for this). When I crunched the numbers, I just didn't like the idea of throwing that money away when we could buy a used one and then sell it when we were done, assuming it still worked properly. There are some definite risks with doing this:
The warranty isn't valid for anyone but the first owner, so if it stops working, you're SOL.
You'll need to clean it yourself.
It's not a guarantee you'll easily sell it when you're done.
Thankfully the SNOO worked great for us for our entire ownership. I ended up buying new sheets and sleep sacks, and we steam cleaned the mesh using the same method Happiest Baby does for their rentals (see the video below).
Once we were done with it, it took about a week to sell it to another family on Facebook marketplace. Thankfully, I was the only one in our area trying to sell one at the time, and was able to do so for a reasonable price since I got it used myself.
Overall, I'm so happy that we tried the SNOO. I'm confident that it helped us all sleep more, especially in the early days.
Pin me for later: