Is the Willow Go Pump Worth it? An Honest Review
As a new mom who had every intention of breast-feeding her baby as much as possible, reality came crashing down when after five lactation consultants, physical therapy, and tongue and lip tie releases, I realized nothing was going to make latching easier.
During the first month of my baby's life, I was hooked up to a wall pumping every three hours. I knew that if my exclusive pumping journey was going to be successful, I had to find a way to get out of 'time out.'
My life changed when I entered the world of wearable pumps.
Even if you're not exclusively pumping, most new moms want the option to at least pump sometimes. If you have a profession where you're on your feet, will have difficulty plugging in, or just want the freedom to pump while making dinner, I totally get you.
I've tried the Elvie and the Willow Go. As an owner of both, who paid full price for each, I prefer the Willow! This is everything to know before making that big purchase:
The Specs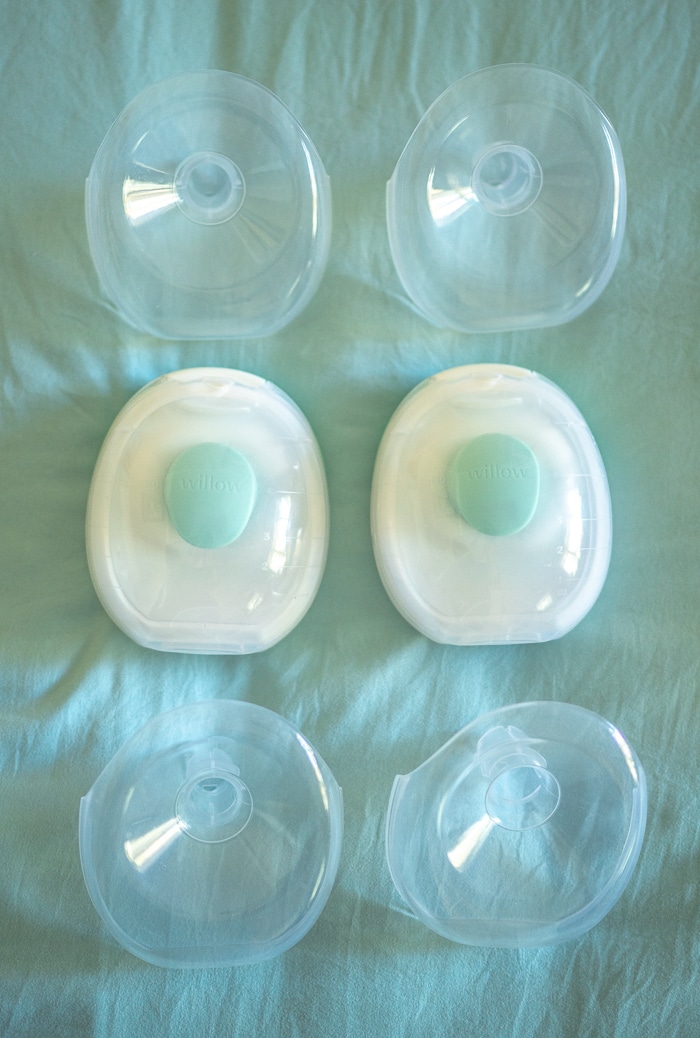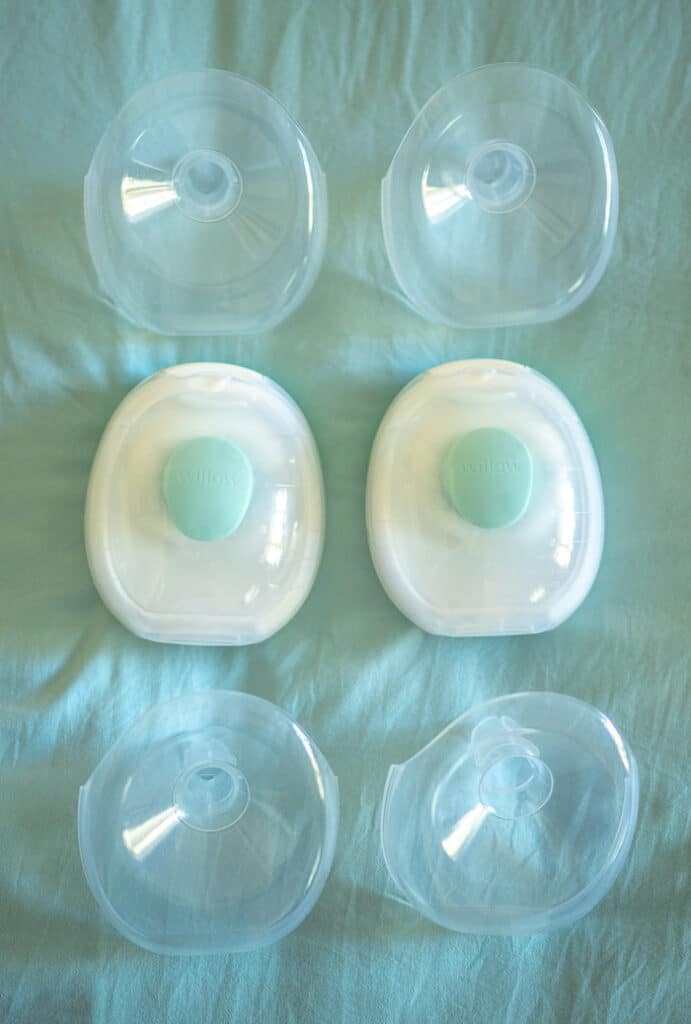 These pumps are about the same girth as my C-cup breasts, measuring 5.3″ x 3.1″ x 4.7″, and weighing 13.6oz. Each pump holds up to 150ml of milk.
The Willow Go boasts hospital-grade suction with 9 suction levels up to 280mmHG. This is still below most hospital grade pump capabilities, but I could never go all the way with any of my pumps, anyways.
It comes with 21mm and 24mm flanges as well as a helpful sizing sheet and guide. I still had to purchase the 19mm inserts separately, but since they're Willow brand they fit securely and I don't have to sacrifice any suction.
Convenience is Everything
I was a travel blogger for 10 years before having my son and starting this blog. Freedom and mobility have always been the most important things to me. The Willow Go has made it possible to pump in the car, on an airplane, in a lactation pod at the airport, while eating or preparing food, and so much more.
While you can't do yoga with the Willow Go, which the OG Willow 3.0 boasts as a perk, you can at least pump just about anywhere, any time, with just about any bra. The batteries typically last me 6 or so pumps per charge, taking about an hour and a half to fully charge.
This has saved my pumping journey. There's no way I would have been able to make it through the long travel days, road trips, or just everyday life if I had to find a wall socket every time I needed to pump. I can understand why nurses, lawyers, and anyone who works on their feet or on the go loves these, too.
The Willow Go is Fairly Discreet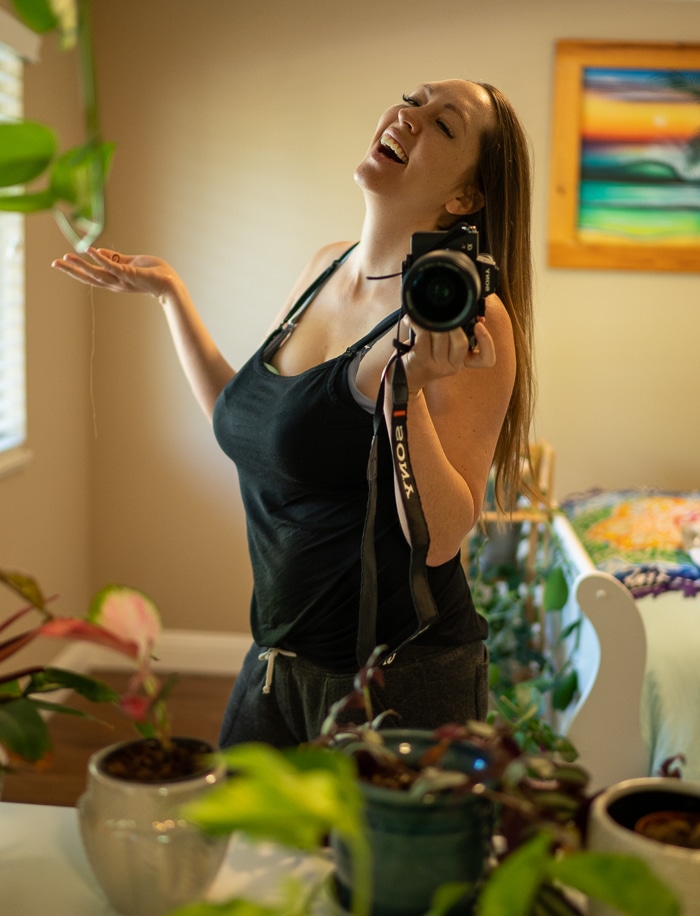 Let's be real, any pump is going to have at least some obvious signs that it is, in fact, a pump. If you put it into a tight shirt, you will appear to increase three cup sizes, but with a loose shirt or a scarf, I find it's discreet enough.
There's some noise, but it's light, and the sleek design makes it fit well into most of my bras.
Though larger than the Elvie, I don't tend to notice. (You can read my comparison of the Elvie vs. Willow Go here).
Easy to Use and Clean
I was initially reluctant to get wearable pumps because I had read that people have trouble with suction and cleaning.
Thankfully I have not had a problem with either. The pump parts can go in the dish washer, or in my case, I use the fridge method during the day (where the pump parts are stashed in the fridge between uses to prevent the growth of bacteria), and steam in my secondhand Baby Brezza each night.
Suction and placement may take some time to get used to, but I got the hang of it after the first pump. The key is to make sure that the flange fits you, which is easy given that it comes with a nipple measuring sheet, and that the tightness of your bra works for the pump. I find it can be painful if it's too tight or too loose.
I Get Great Output
This is a point of contention with wearable pumps. When I shared on my Instagram stories that I was going to start using these, I got a few DMs telling me the wearables 'don't empty you.'
If motherhood has taught me anything, it's that everybody is different. I have the same output with these as I did with the hospital grade pump. Even though I use these exclusively, I have never had a clogged duct, so it suggests to me that I am being effectively emptied.
The key is to make sure they're placed properly and that your flange size is correct. Customer service can help with this if needed.
That said, I would probably not use these to establish a supply. I transitioned to them in my second month of nursing and pumping with a Medela hospital grade after it was time to return it.
Not Everyone Loves the Willow Go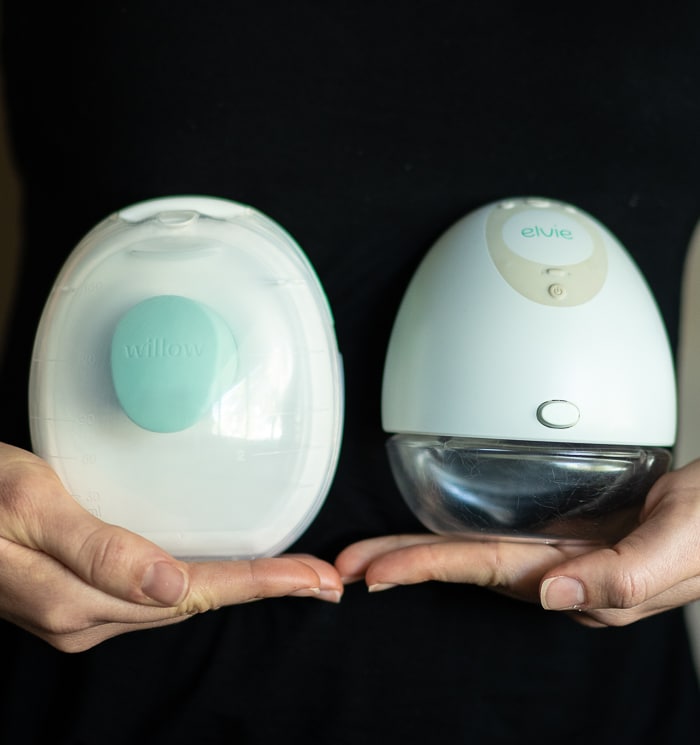 Not everybody loves the Willow Go and wearable pumps in general. That's the tough thing about a pump you can't return, which is all of them since they're considered medical devices.
Another common complaint is with mechanical issues. I did have a pump die on me last month, but support had a new one out to me within a couple of days, overnighting the replacement motor. The warranty is good for a year.
You'll also have to make sure the parts are dry to get the suction right. This wasn't as much of an issue with my plug-in pumps. I don't view this as a big deal and simply use a clean burp cloth to quickly dry the parts before assembly.
It's Pricey
Though the Willow Go promises more freedom, it comes at a cost.
A cost of $329, to be exact.
Though expensive, it's cheaper than the Elvie and Willow 3.0, and from time to time, like world breastfeeding day and Black Friday week, they go on sale for up to 20% off. They're also HSA deductible and some insurance plans will cover all or part of them (mine didn't).
You can also buy them secondhand on a platform like Mercari, and just buy new plastic parts or boil the ones that you're getting secondhand. Keep in mind the warranty will no longer be valid if you're the second owner.
The App Sucks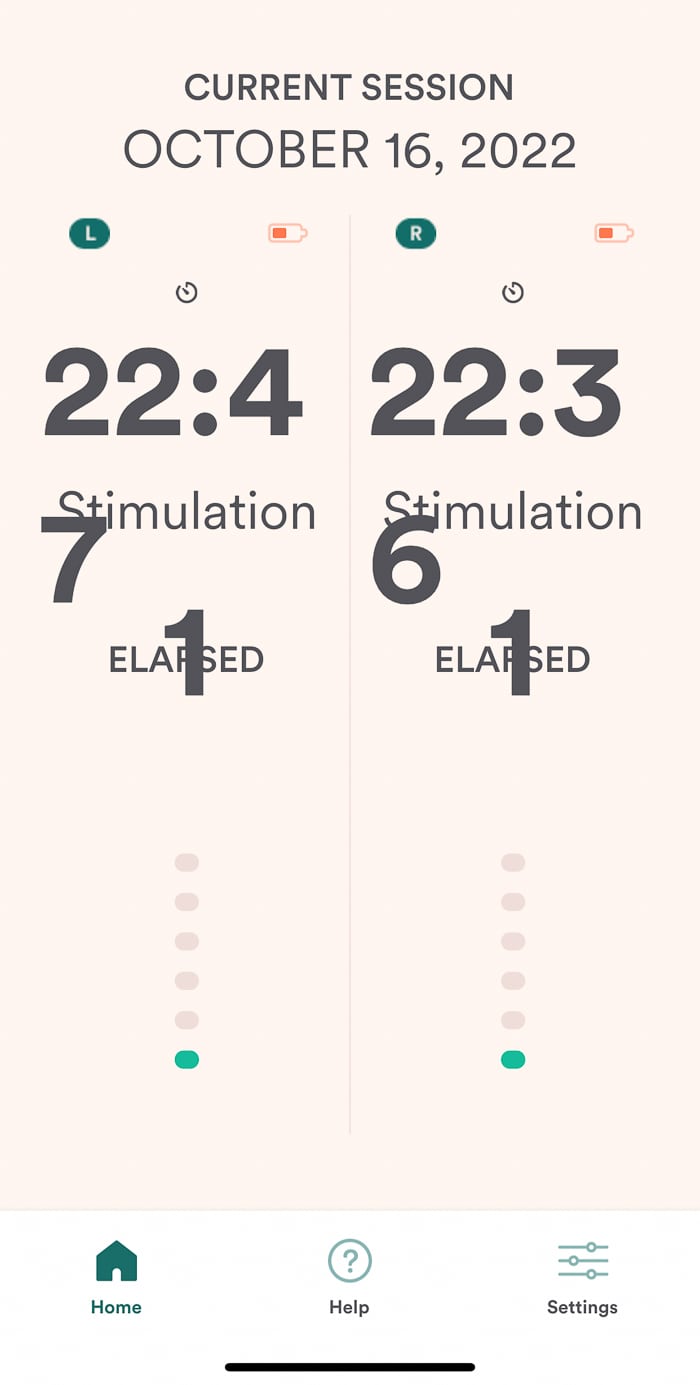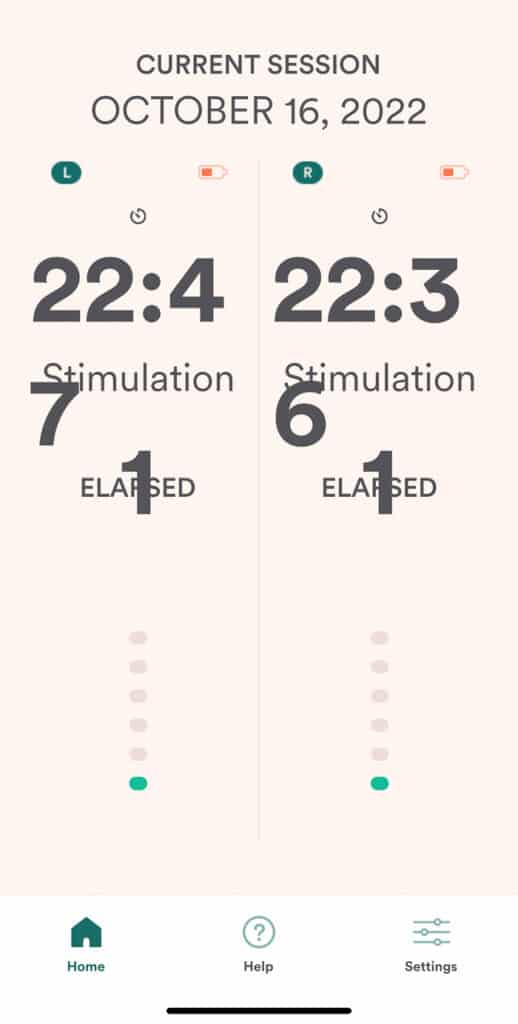 Dear Willow, please make the app better! The Willow 3.0 and Elvie pumps both have more robust apps that will track your pump history, tell you the last time that you pumped, and in the case of the Elvie, will even track your volume as you go. The Willow Go app is nothing better than a glorified timer.
Since I feel that Willow go fits me better than the Elvie, I deal with it, but I really wish the app was better.
UPDATE: The app has been made slightly better. You can now control the pump from your phone, but it still does not track volume in real time. It will keep the date of your pump, but not the time of day.
Why the Willow Go over the Willow 3.0?
The Willow 3.0 has a few perks that the Willow Go does not. Since the Willow 3.0 uses disposable bags, the way it connects to the pump allows you to bend over or lay down while pumping. You can't do that with the Willow Go, which operates with refillable and reusable reservoirs with an opening at the top. This is a big downside, as it means I can't bend all the way over when pumping.
That said, I probably would've bought a refillable catchment for the Willow 3.0 as well since I don't like all of the plastic waste. Still, it would be nice to have the option. I bought the Willow Go purely because it's cheaper and effectively provides the same service, though the Willow 3.0 app is much more robust.
To Get or Not to Get?
I'm so grateful that we live in an era where wearable pumps exist. Being untethered has made it possible for me to go this long (5 months and counting). Personally, it's been worth every penny to me for the freedom and sanity.
But it's not going to be for everyone. Maybe you have an easier nursing journey, don't have a problem being connected to a wall, don't have a job that takes you away from your little one often, or you just don't want to take the risk in case you end up not loving them. All of those reasons are valid!
I'm personally glad I took the plunge, though. I just couldn't do this at all without the option to go cord-free.
Pin me for later: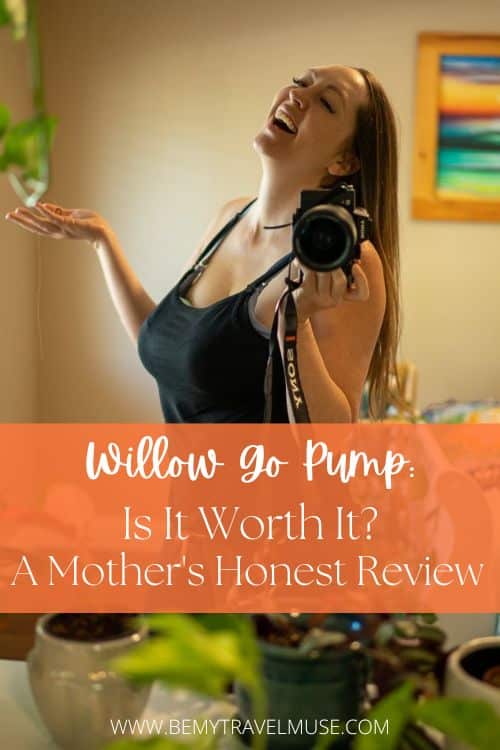 *Some links in this post are affiliate links that support this site at no extra cost to you. We only provide honest, genuine reviews and only recommend things we love. Thanks for keeping us going!