105 Fun Free Things to Do with Kids
Taking care of kids gets expensive. Ever since deciding to stay home with our children full–time, I've learned to get creative with budget-friendly family activities. Our top 105 favorite free things to do with children includes fun in the community, inspiration for outdoor activities, and resourceful ideas for indoor play.
Activities in Your Community
1. Visit the library.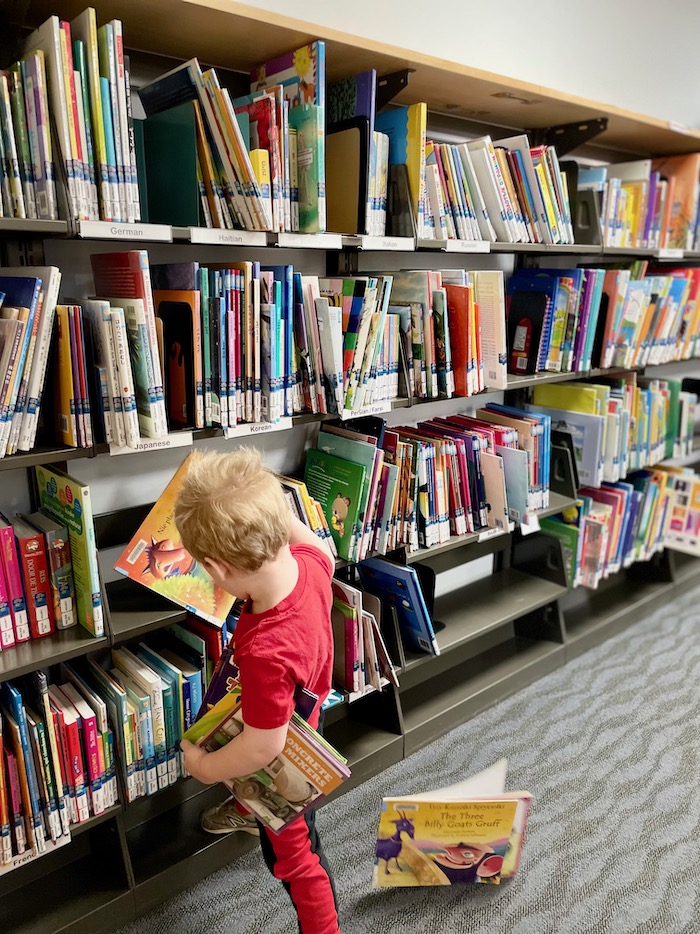 Libraries have large supplies of books, toys, and puzzles, along with age-specific activities, like toddler story time, school-age Lego building, and teen coding sessions.
2. Tour a free museum.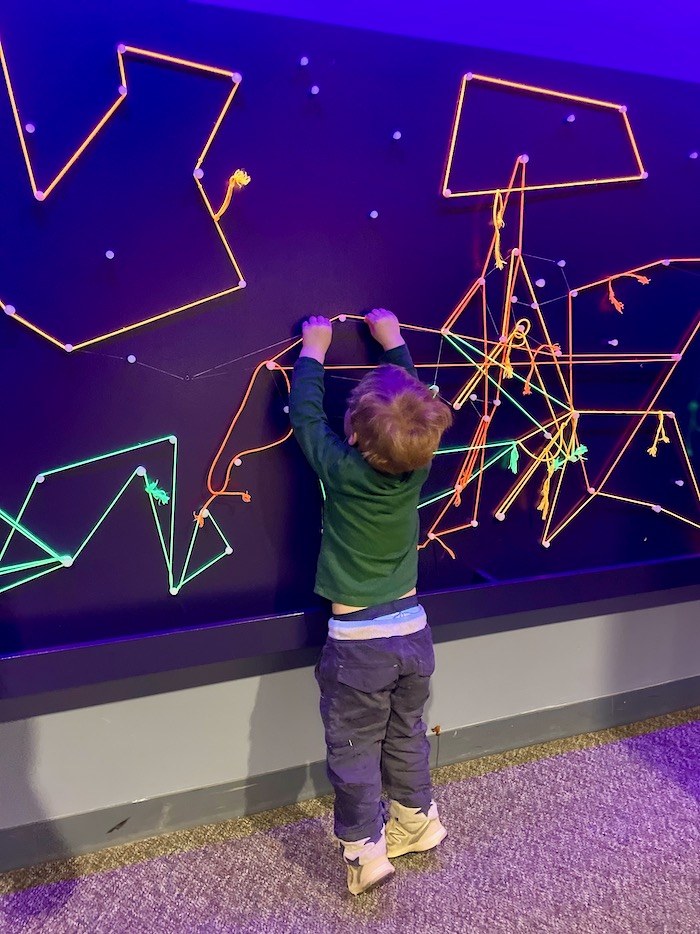 Most museums have weekly or monthly free days. Children's museums offer endless ways for kids to explore their senses and learn through play.
3. Go to the zoo.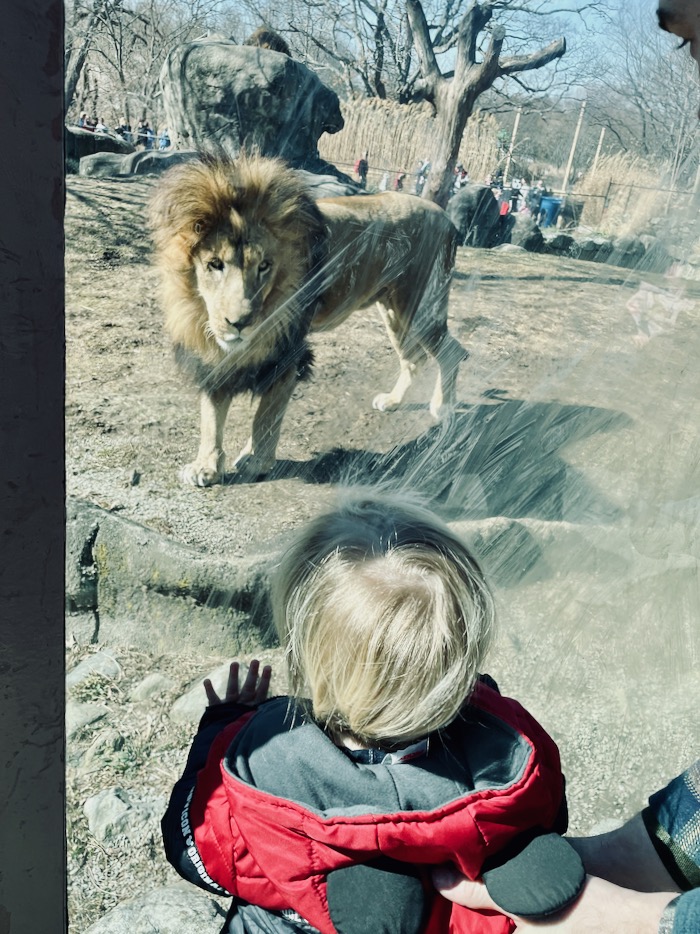 There are free zoos all across the US, like the Cape May County Park & Zoo in New Jersey (one of our favorites!), the Smithsonian's National Zoo in Washington, DC, and the Lincoln Park Zoo in Chicago. Many also have admission-free days throughout the year or free admission for babies and toddlers.
4. Peruse an aquarium.
Aquariums are perfect rainy day destinations, especially when traveling. We had a great experience with our kids visiting the free Roundhouse Aquarium in Manhattan Beach, California.
5. See cats and dogs at the pet store or animal shelter.
6. Attend a Home Depot kids' workshop.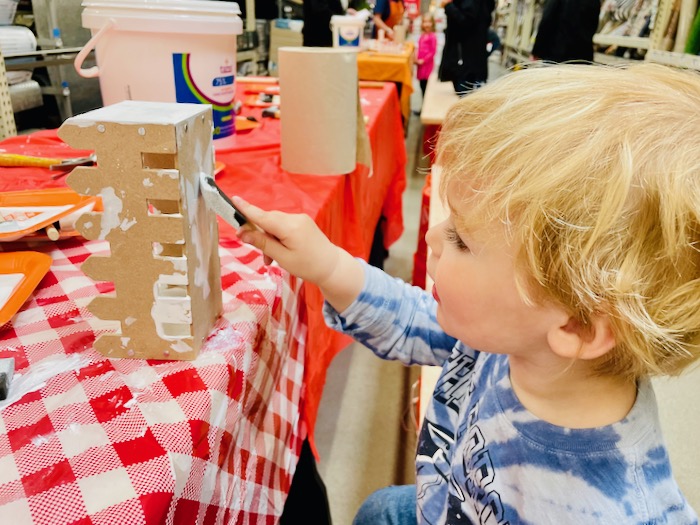 Inquire at your local store about a free children's craft on the first Saturday of every month.
7. Try a free kids' DIY session at Lowe's, too.
8. Build a Michael's free craft.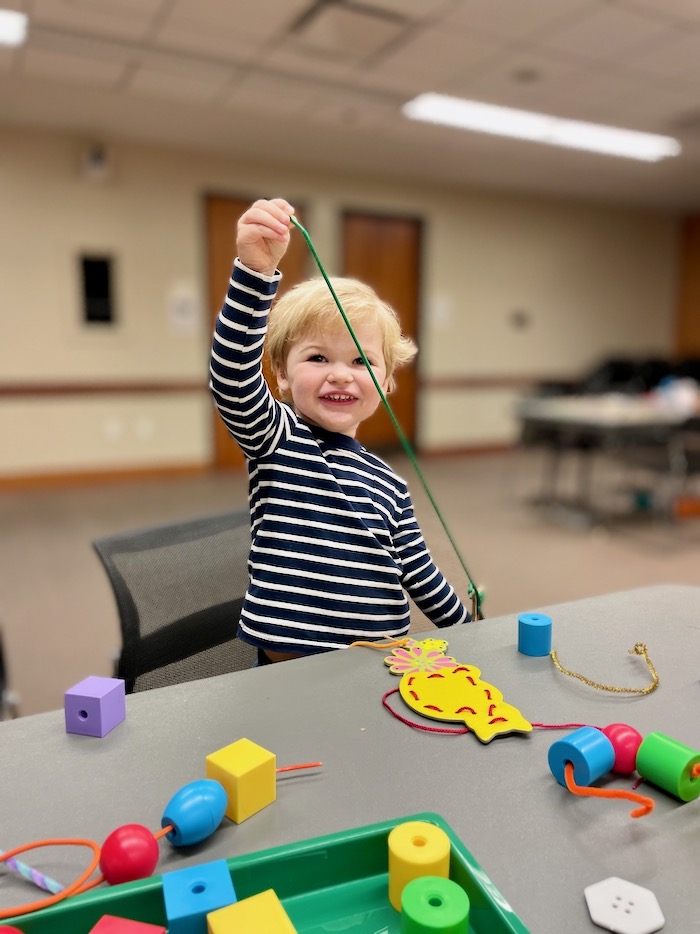 Most Michael's stores have a free "Makebreak" craft to complete in the store and take home.
9. Search for events in town.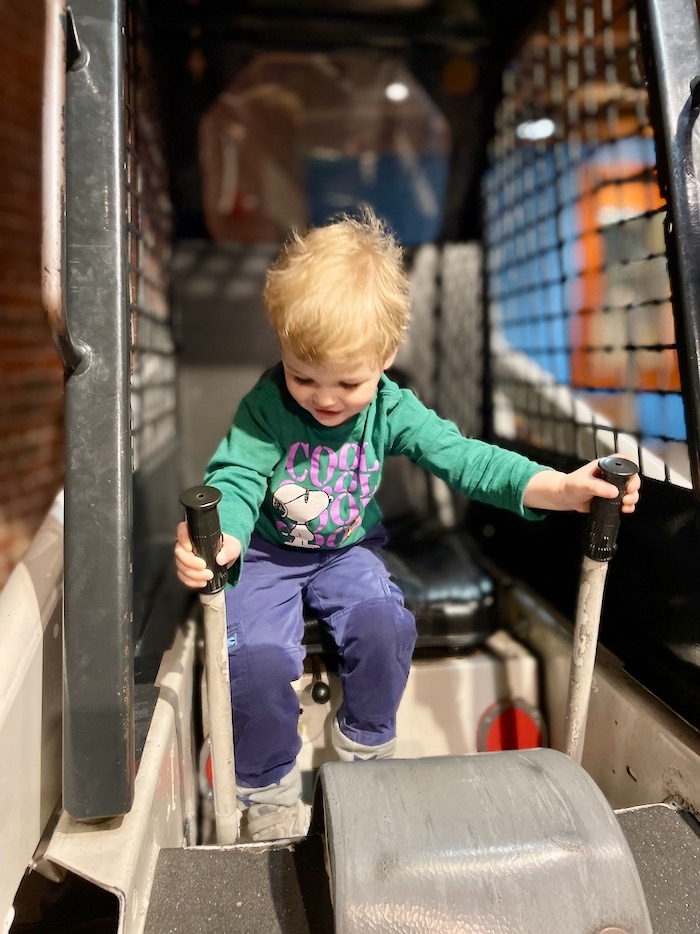 Many towns have free kid-friendly activities, such as Touch-a-Truck events, tree lightings, or parades.
10. Walk through the farmers market.
11. Look for free music classes.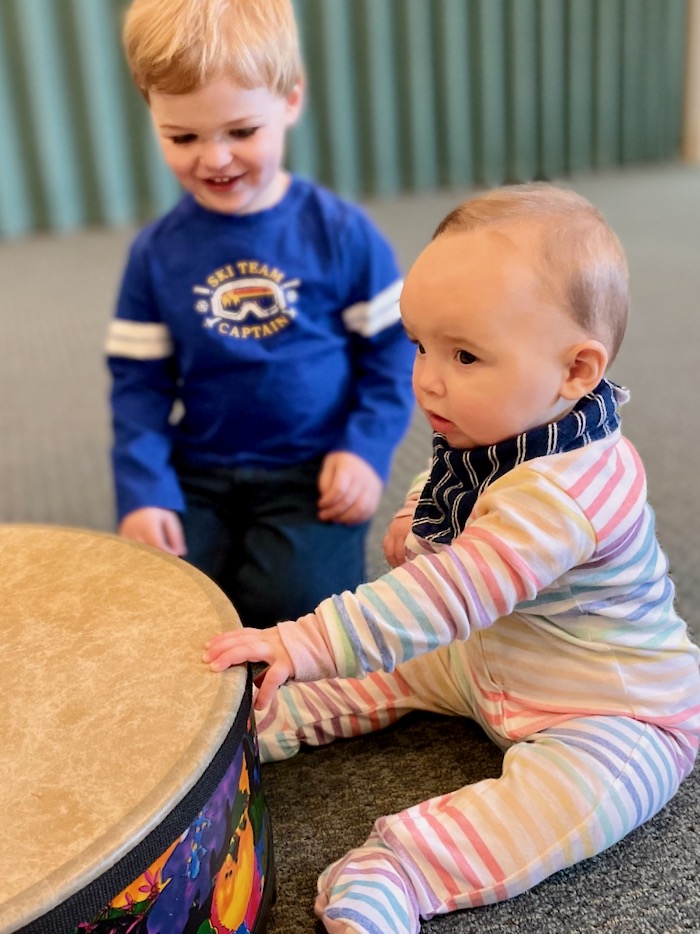 Children's music studios often host free classes outdoors (or at the library) throughout the year.
12. Visit a farm.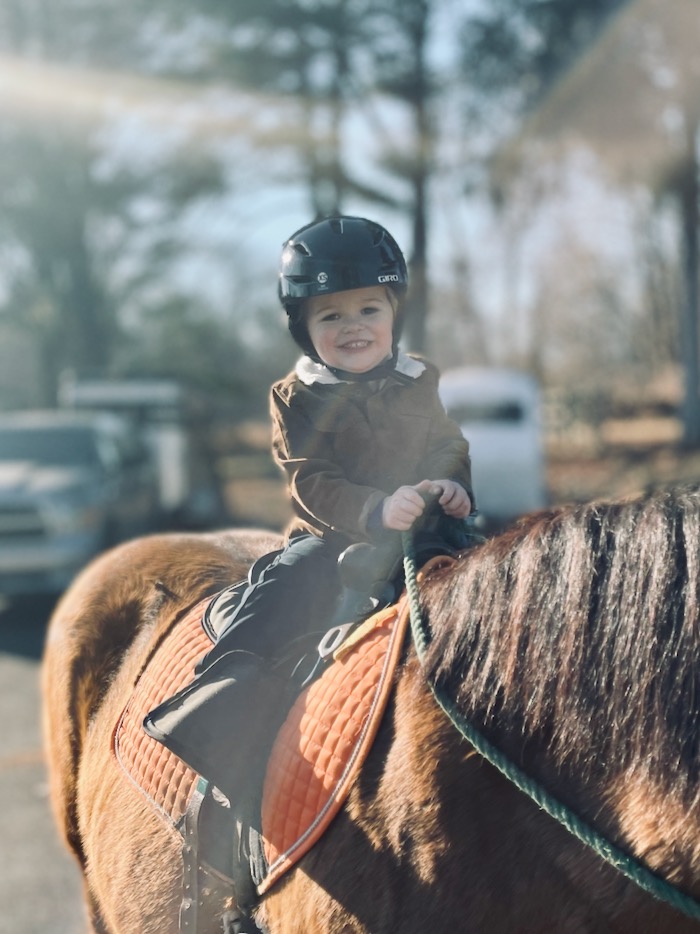 13. Watch a sporting event.
Look for middle school or high school games with free admission.
14. Cheer on a running race.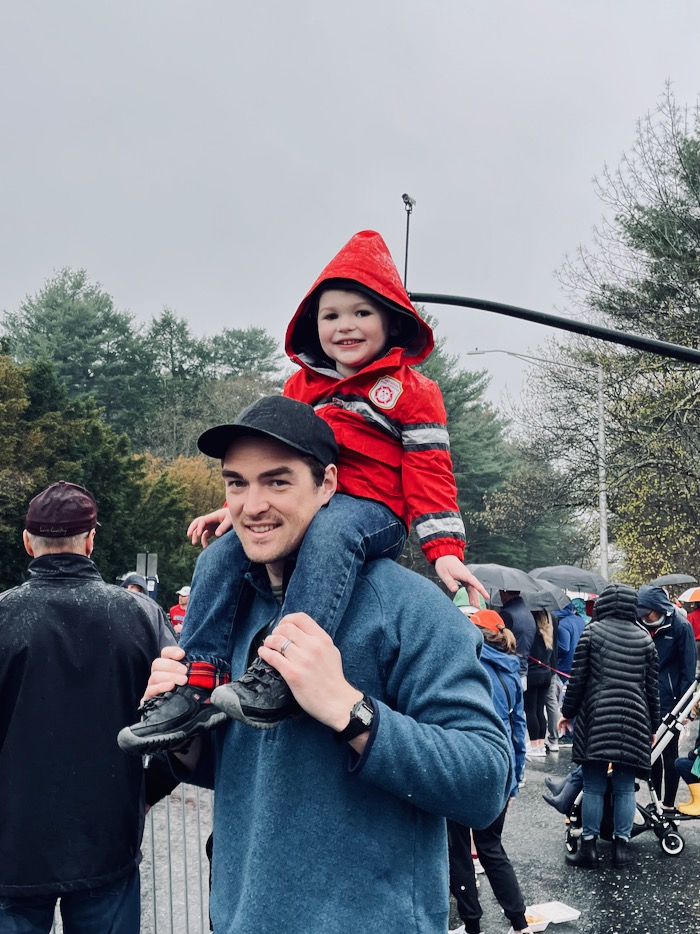 Our kids loved watching the Boston Marathon runners this year.
15. Check for kid-friendly events at the bookstore.
16. Sit at the train station and watch the engines chug by.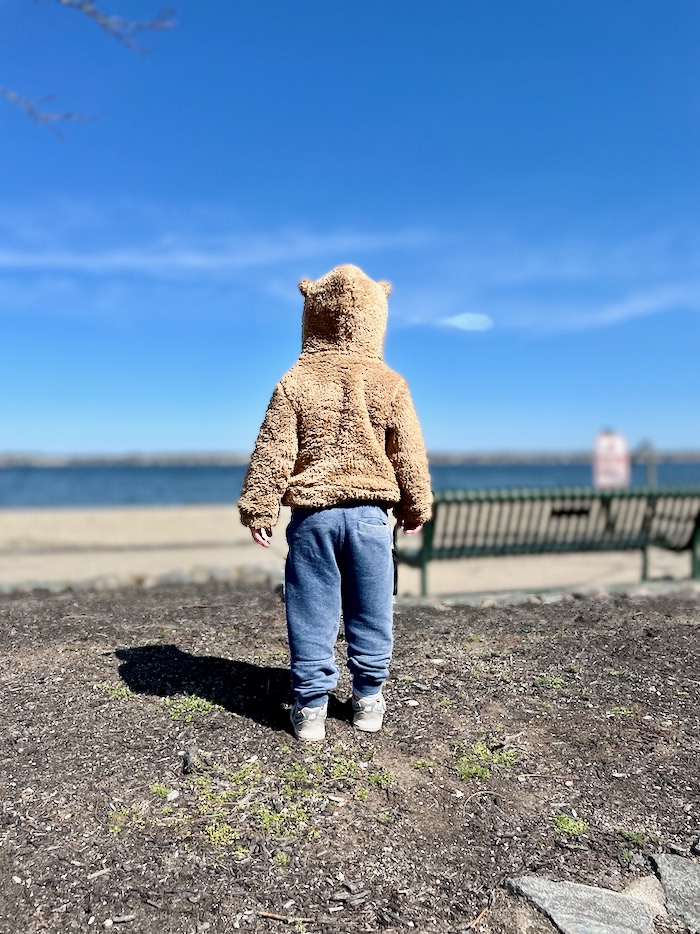 17. Sign up for trial kids' classes in your area.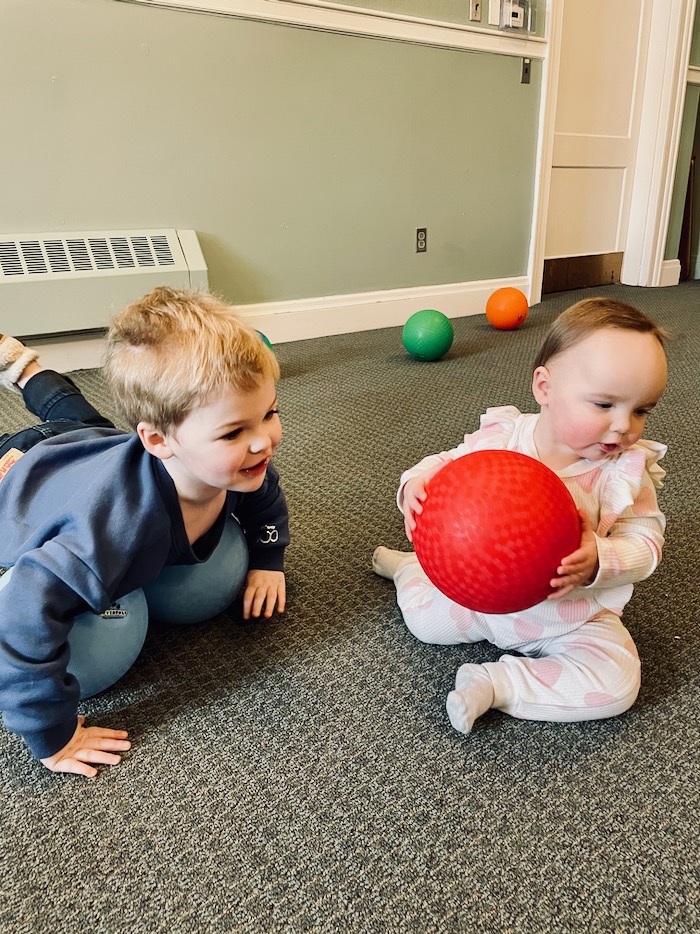 Whether it's art, dance, or gymnastics, many companies will host a no-charge week for families to try out their classes for free.
18. Go to a free cooking workshop.
Cooking shops, including Williams Sonoma, often host free kid-friendly classes.
19. Check your church event calendar.
Especially around holidays, churches and other spiritual centers host kids' events and shows open to the public.
20. Splash in a free pool.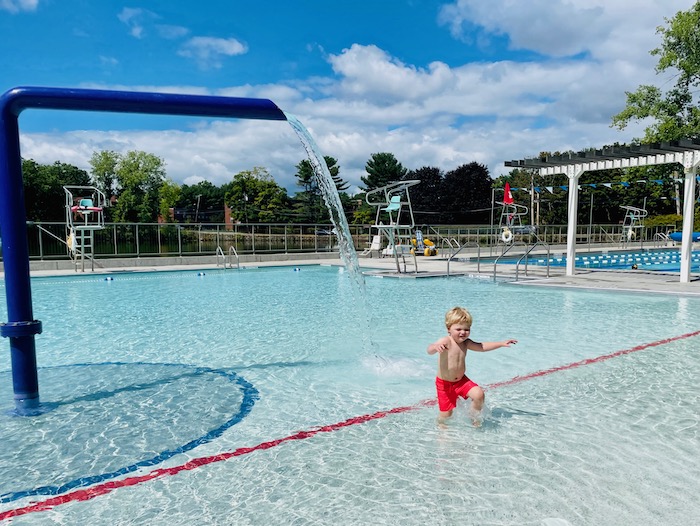 When the weather is warm, check your town and others nearby for free public pools to take a dip in with your little one.
21. Stroll through a community garden.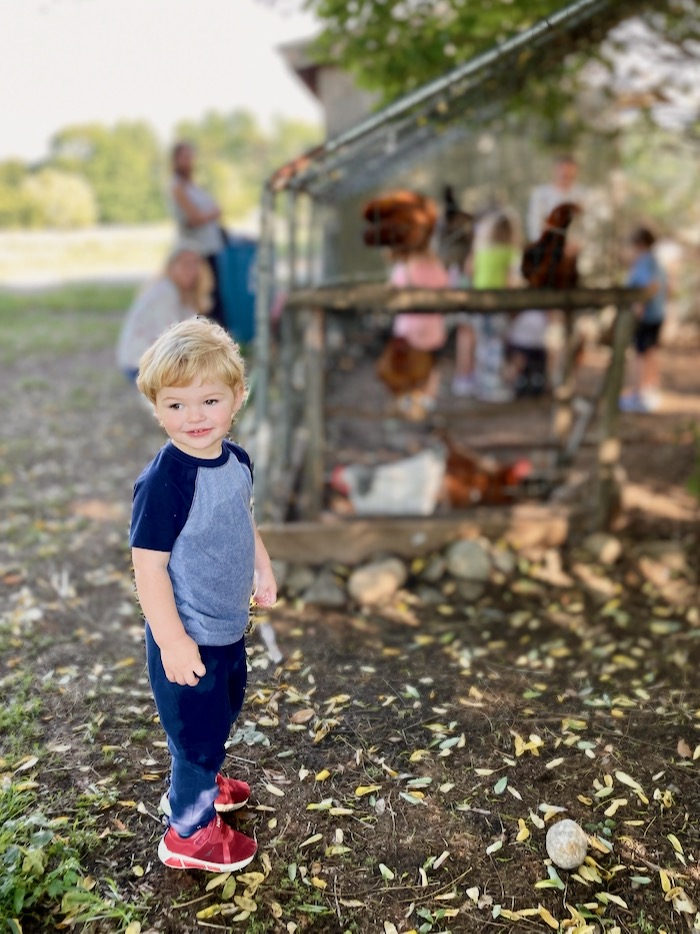 22. Read to a therapy dog.
Your public library may offer therapy dog reading sessions, where kids can sit down with a friendly pup to read a story or two.
23. Check a kids' toy or craft store for free activities.
Many have free seasonal events, like painting a flowerpot or designing a holiday decoration.
24. Visit a seasonal fair.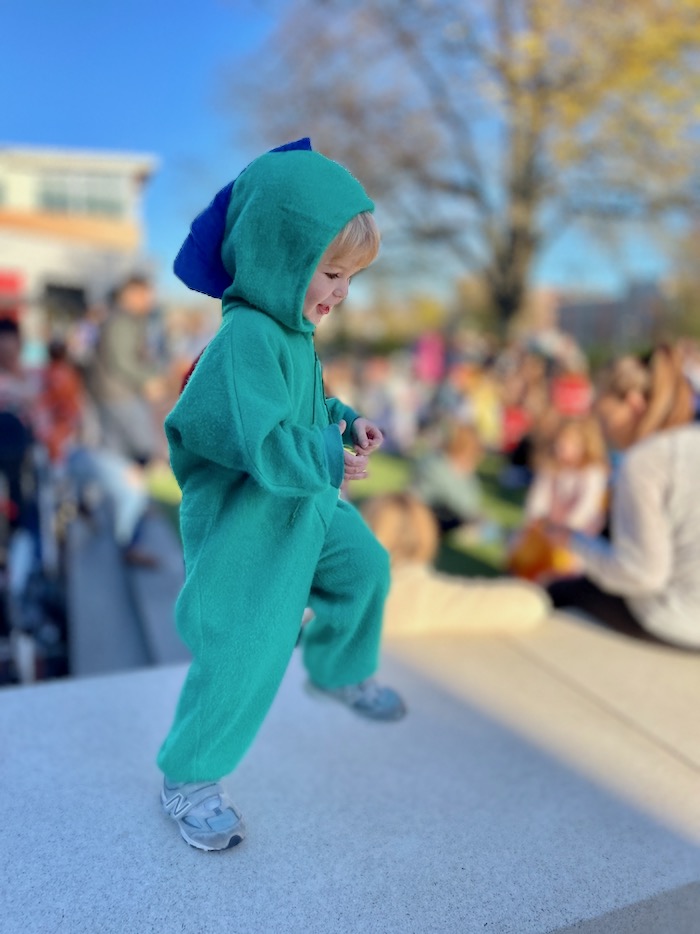 Autumn harvest festivals, winter Christmas villages, and spring flea markets are great outdoor spots to explore with kids.
25. Watch the canines romp at the dog park.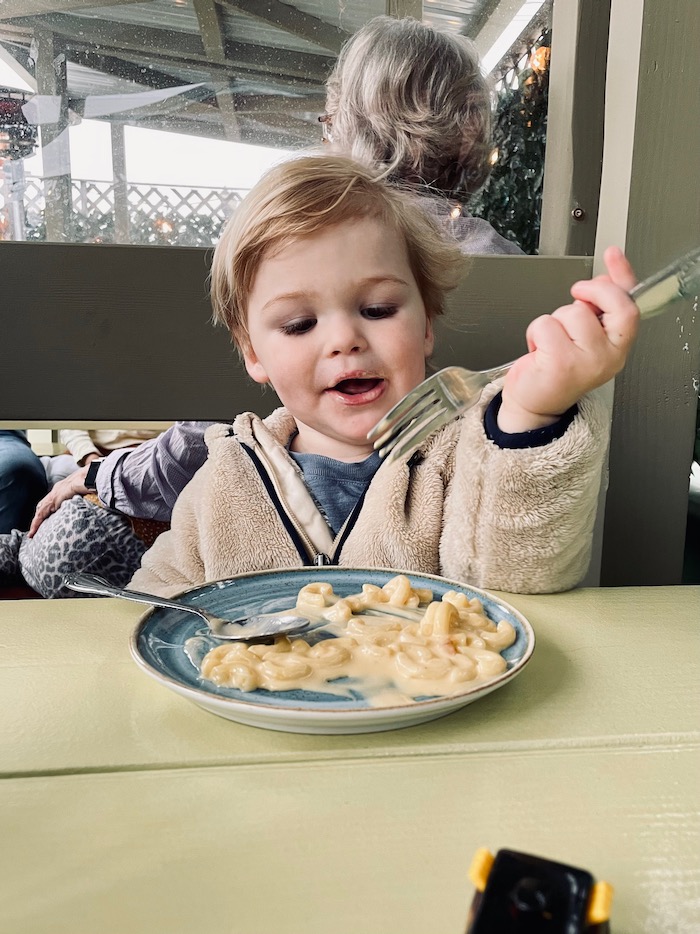 27. Walk through a garden center or nursery.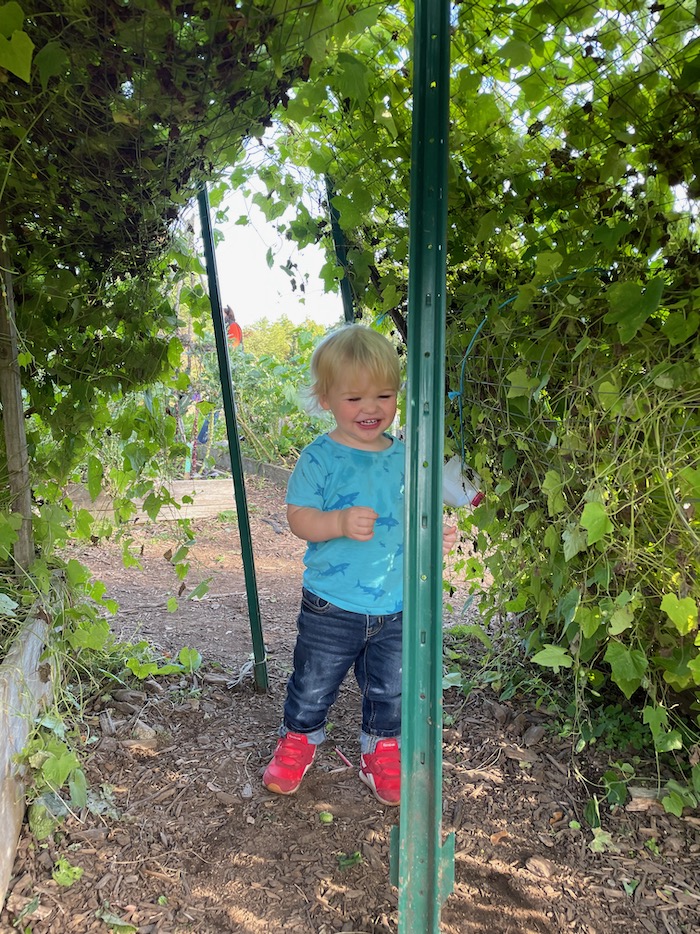 Some also have free workshops and activities.
28. Sightsee in your home city.
Plan an outdoor tour of a nearby city and show your children the history that exists all around them.
29. Check the conservation society's calendar.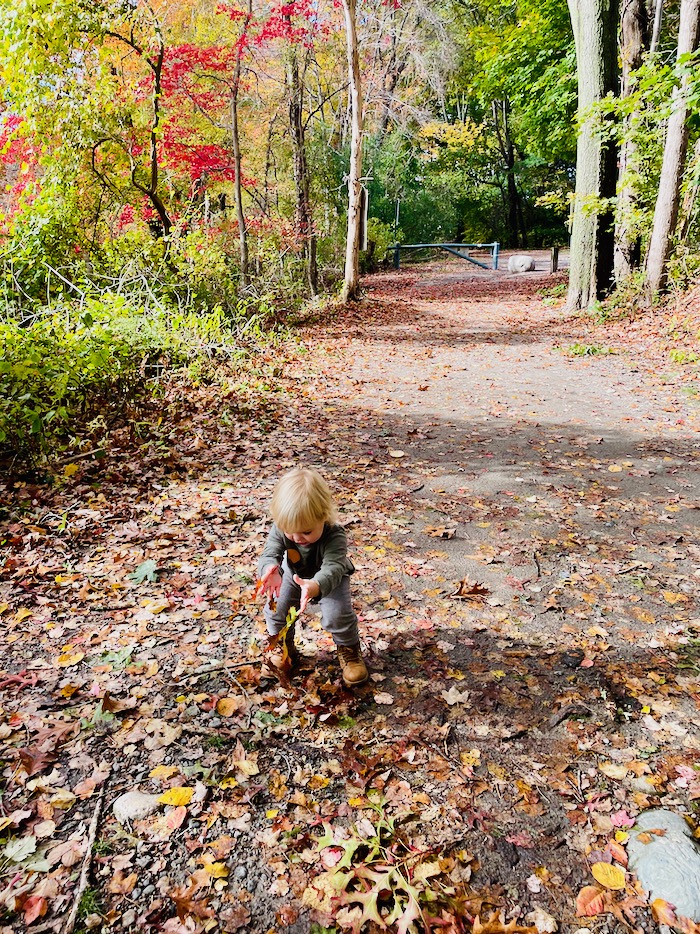 Many have educational sessions for kids of various ages that are free to attend.
30. Don't miss the YMCA's free days.
YMCAs occasionally host events like Healthy Kids Day, where children can enjoy games, snacks, and a free day to explore the Y.
31. Attend a family movie screening.
Check your local theater or library calendar for free shows.
32. Listen to a free outdoor concert.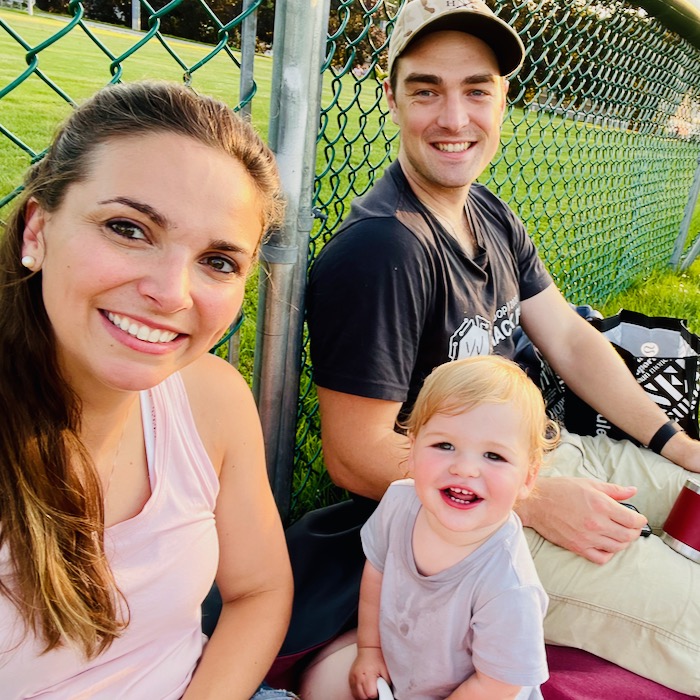 Many towns have free concert series, especially in warm weather. We love going as a family and grooving to variou bands or jazz groups throughout the summer.
33. Find a stroller fit club or walking group.
34. Set up a weekly playgroup in your neighborhood.
35. Tour a factory where a local product is made.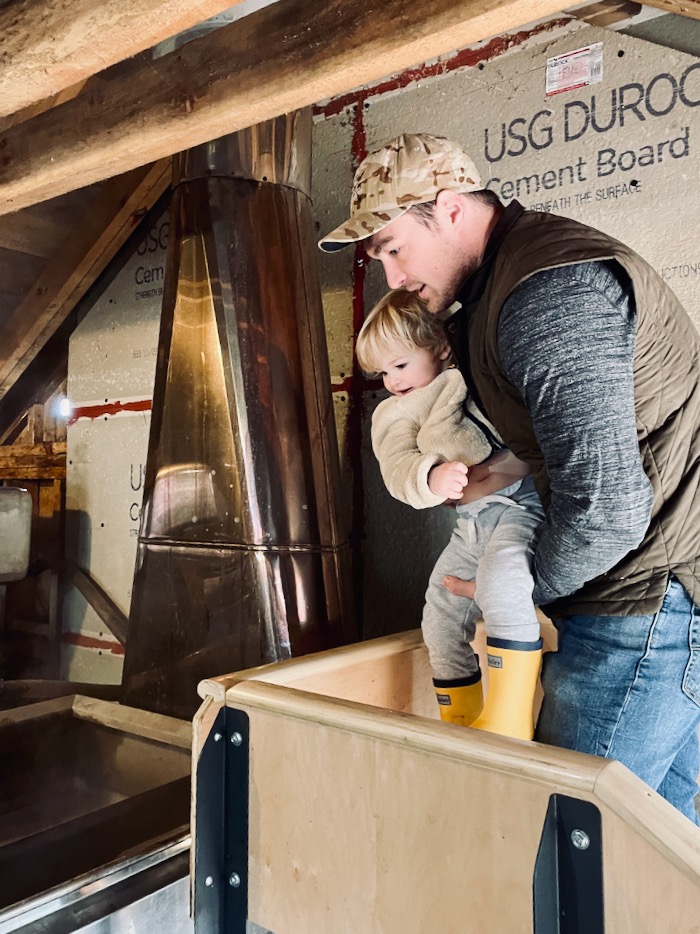 Apple cider mills, cheese factories, and maple sugar shacks are perfect places to explore with children.
36. Volunteer together.
See if you can bring your child to help at the food bank or another local cause. Some organizations, like Cradles to Crayons, allow children as young as five to help out in their centers.
Ways to Have Fun with Kids Outside
37. Go for a walk.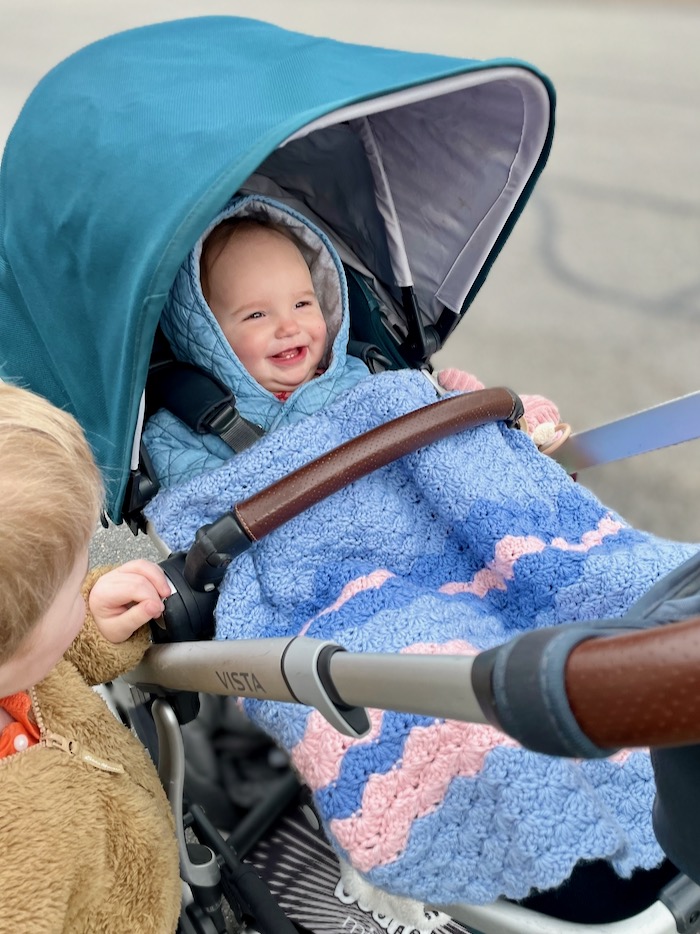 38. Visit a park.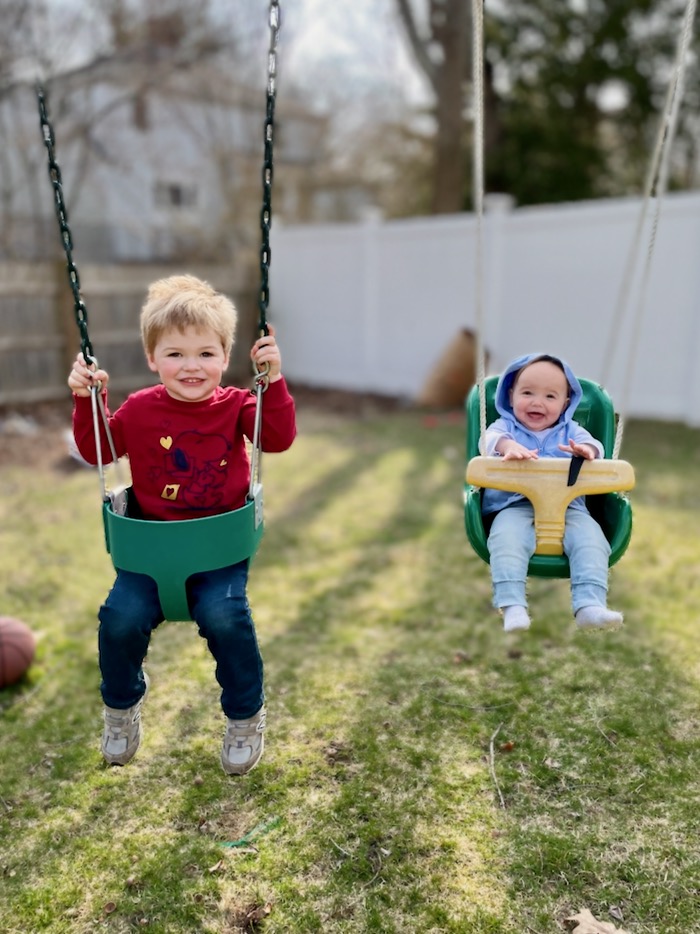 39. Try a new playground.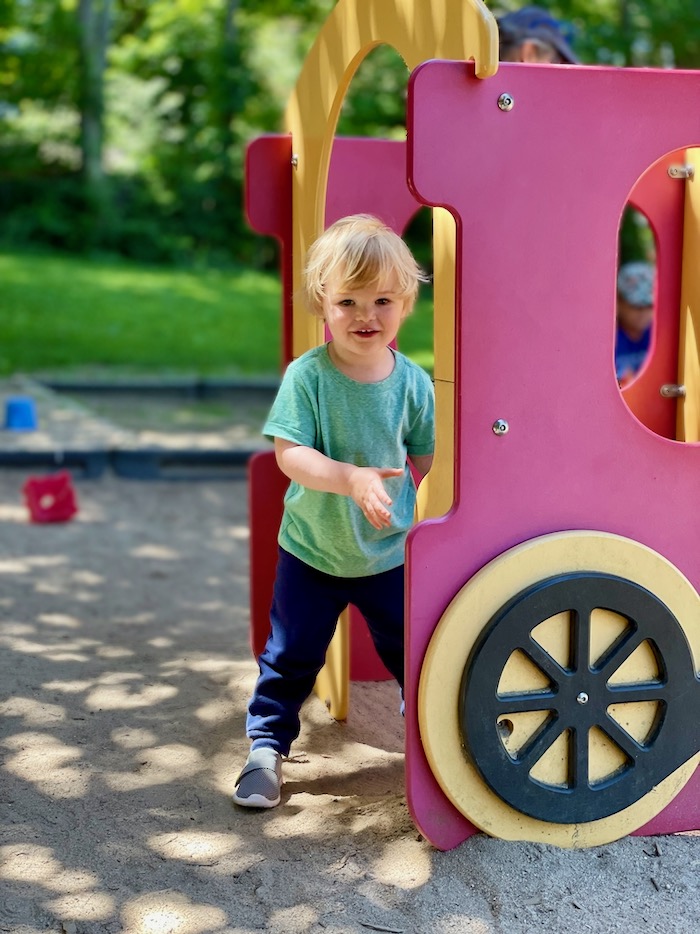 40. Have a picnic outside.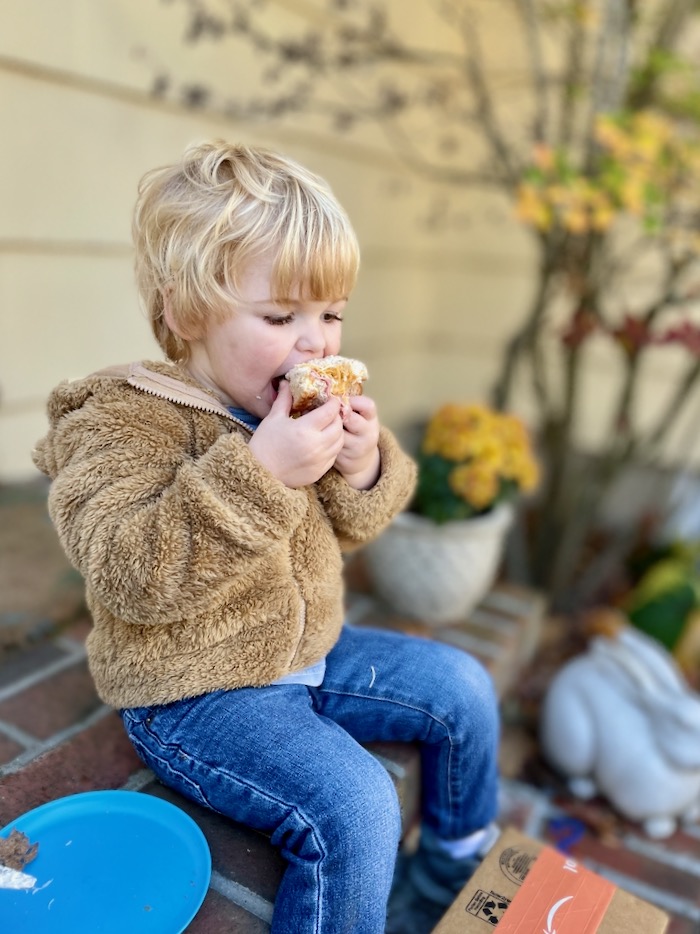 41. Take a family bike ride.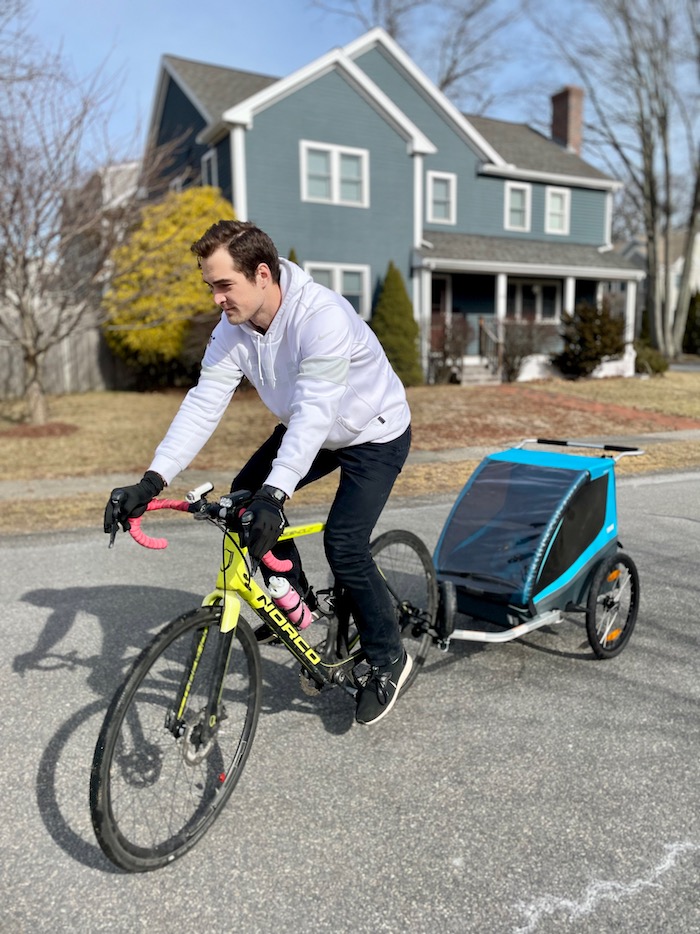 Get your kids on their bikes or scooters, or fasten them in the bike trailer, and (safely!) take on the road together.
42. Water the plants.
Nothing is more exciting to a toddler than having control of the hose.
43. Play games with sidewalk chalk.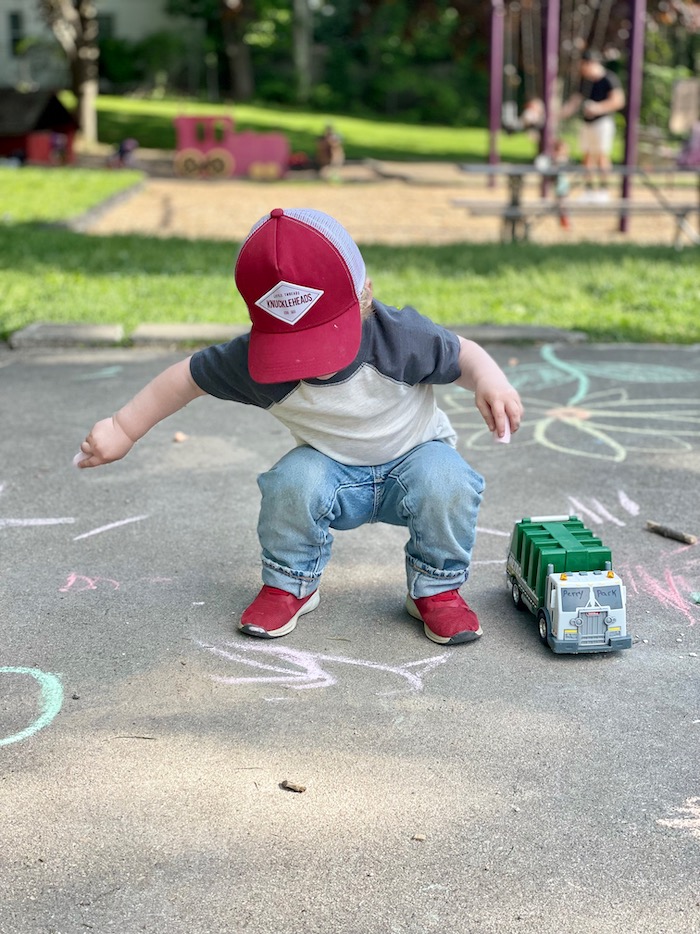 44. Camp out in the backyard.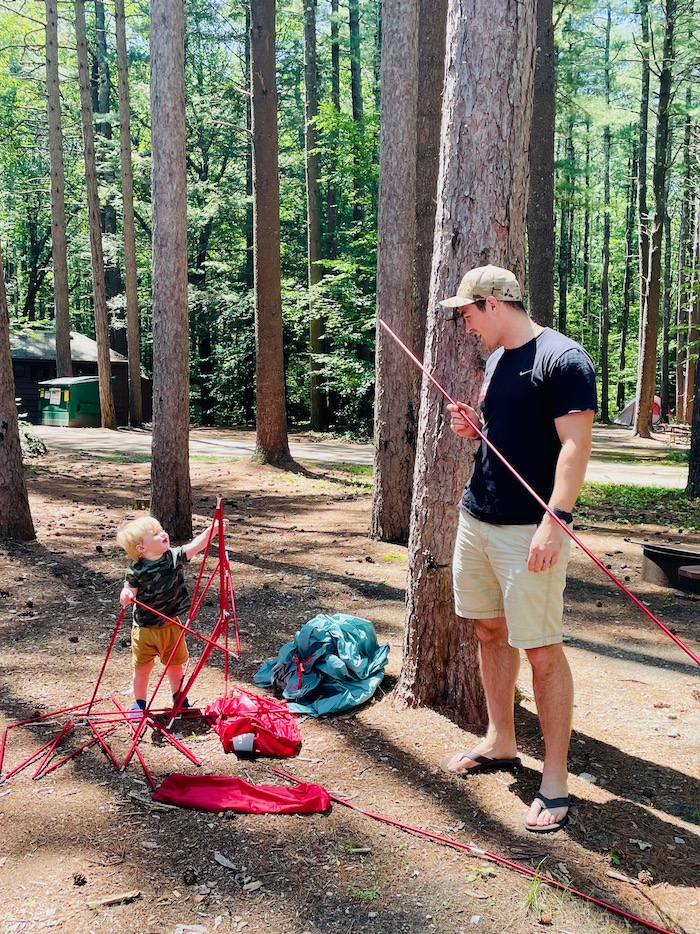 45. Play a sport with your kids.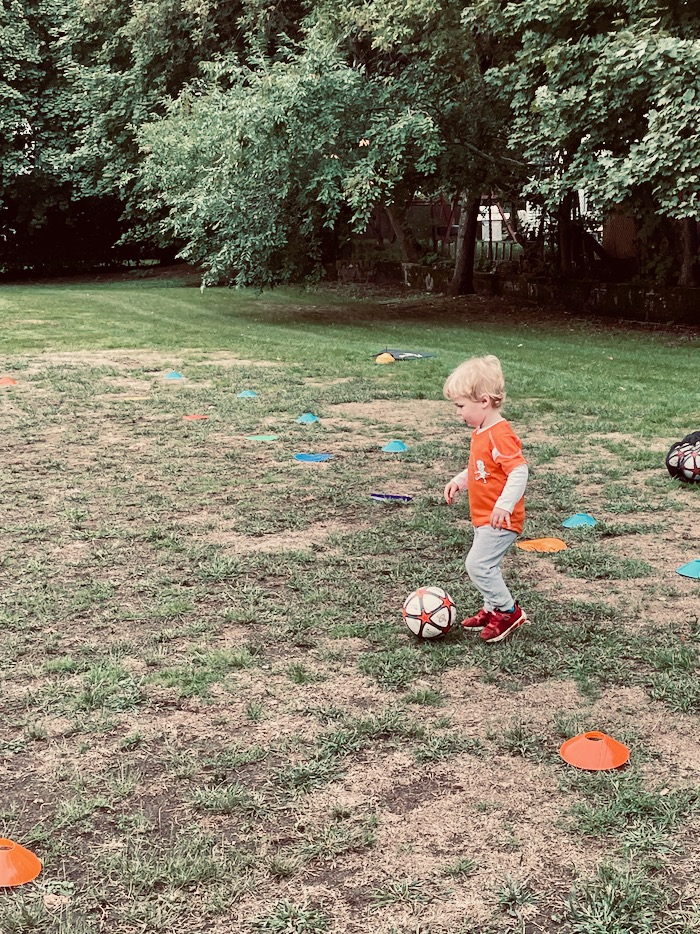 Bring your child outside for a catch, kick the soccer ball around with them, or have a tee ball practice session.
46. Have a bubble fest.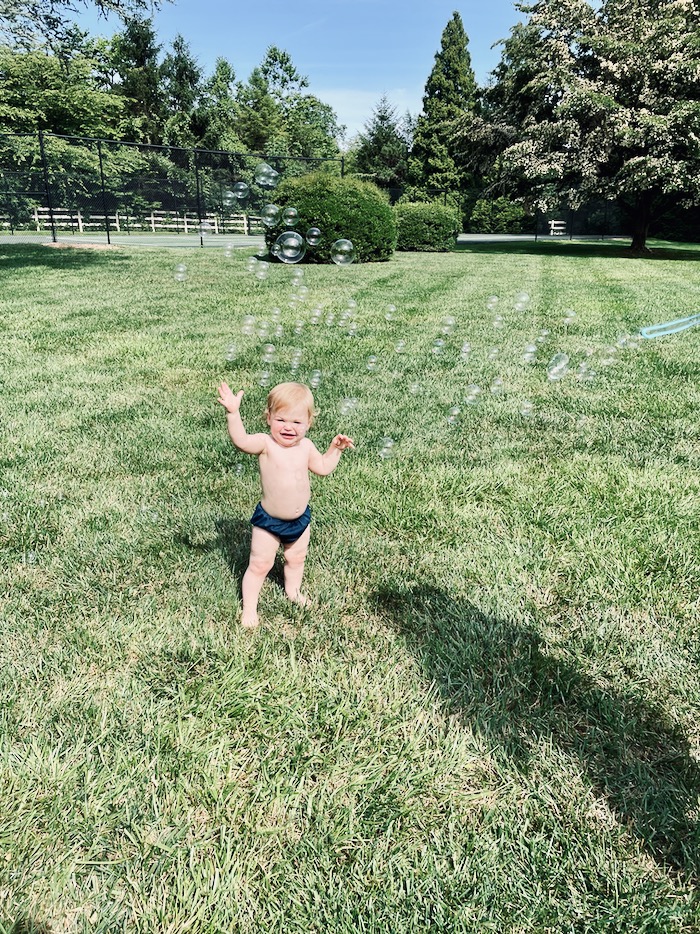 Chasing bubbles is a great way to burn off some toddler energy.
47. Go on a day hike.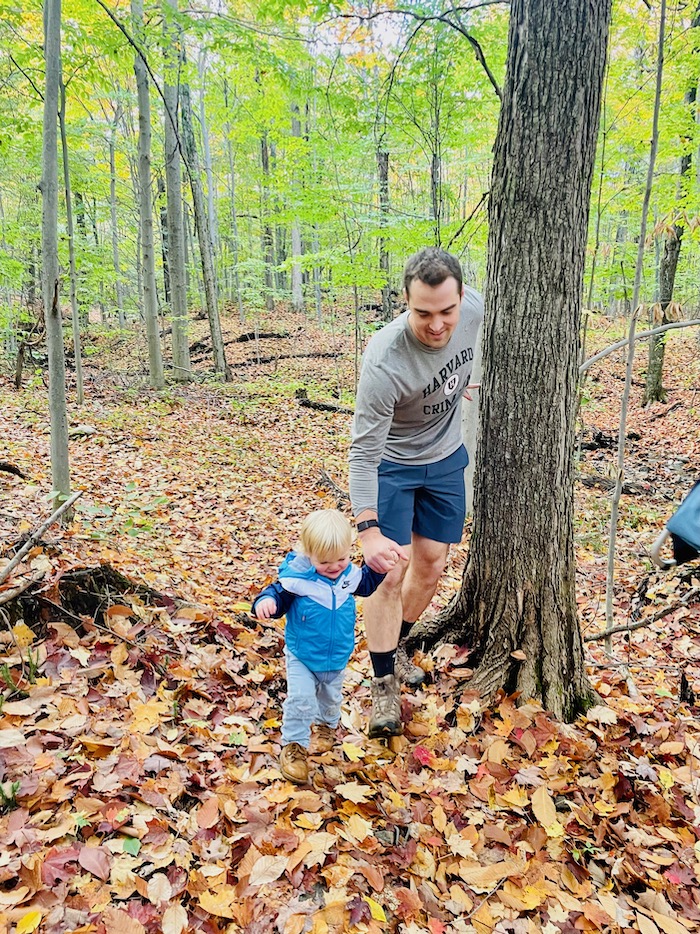 Make some sandwiches, pack up the backpacks, and take a drive to a day-long hike with the family.
48. Find a pond for throwing rocks.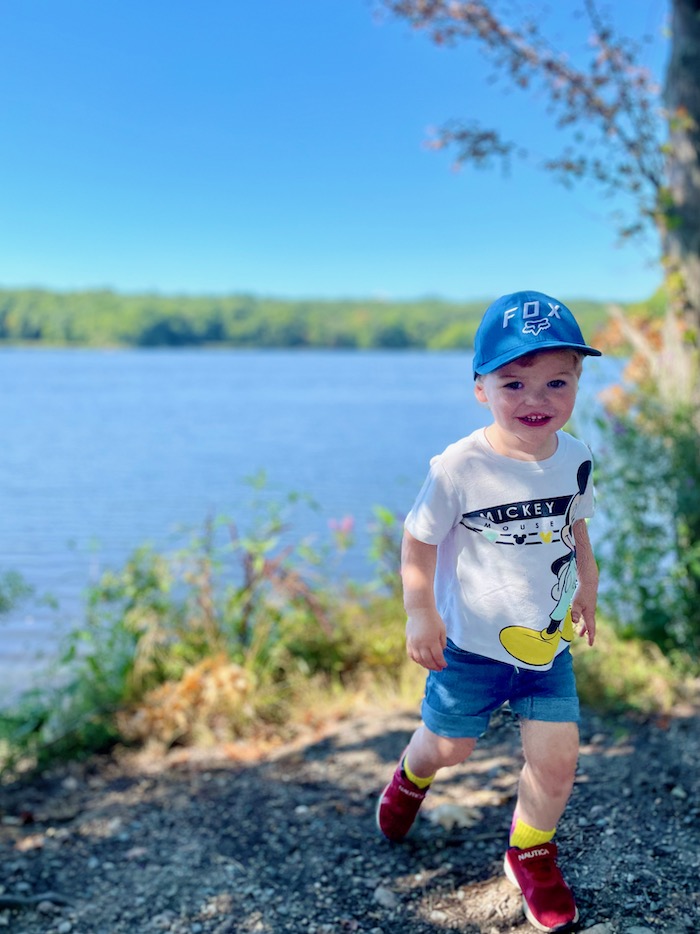 49. Visit a town forest, conservation, or nature trail.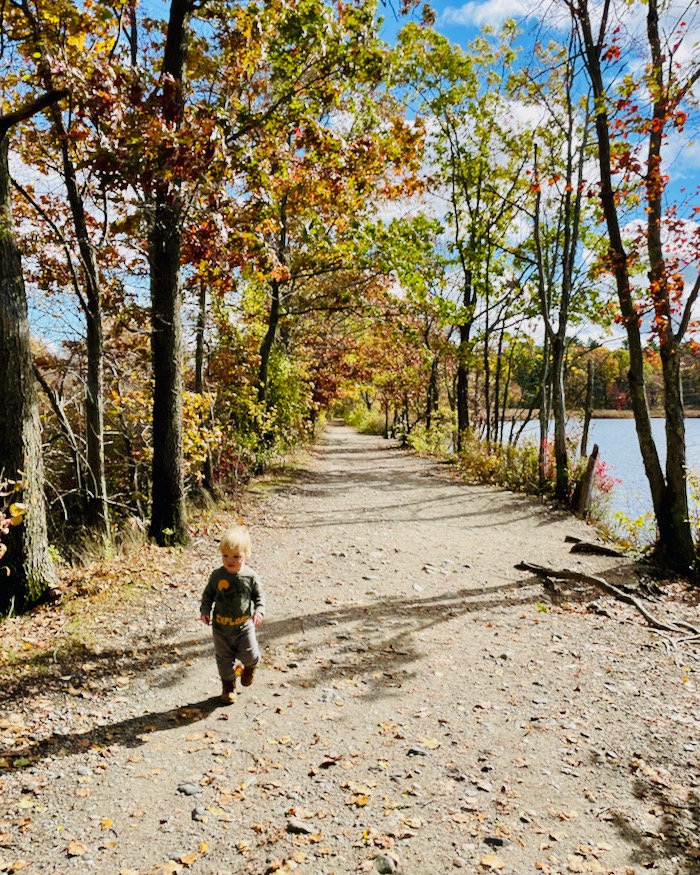 50. Make an obstacle course in the backyard.
51. Play tag.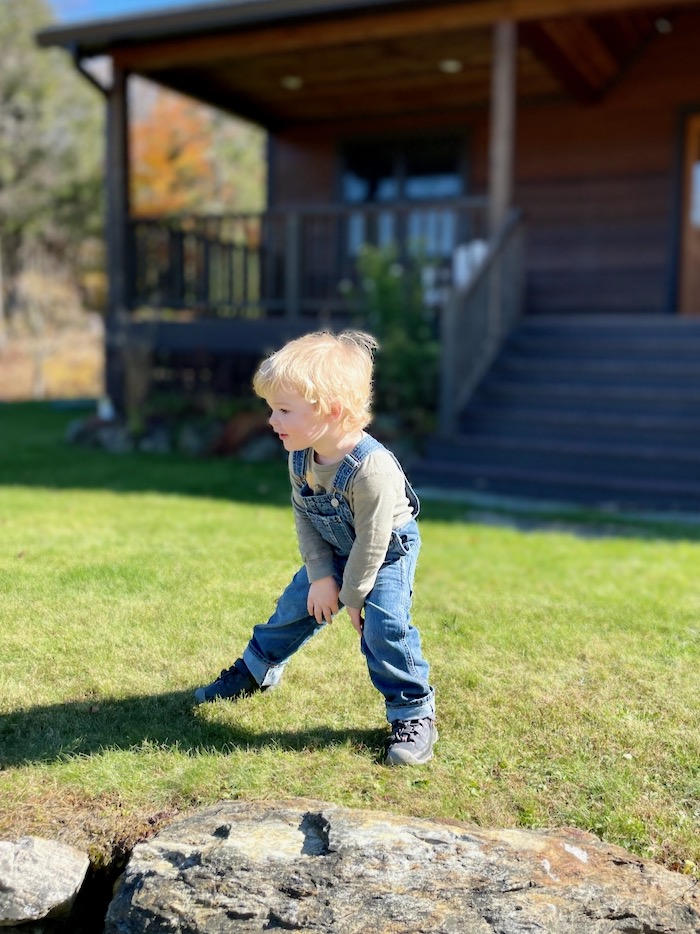 52. Play hide-and-seek.
53. Put your kids in the stroller and go for a run!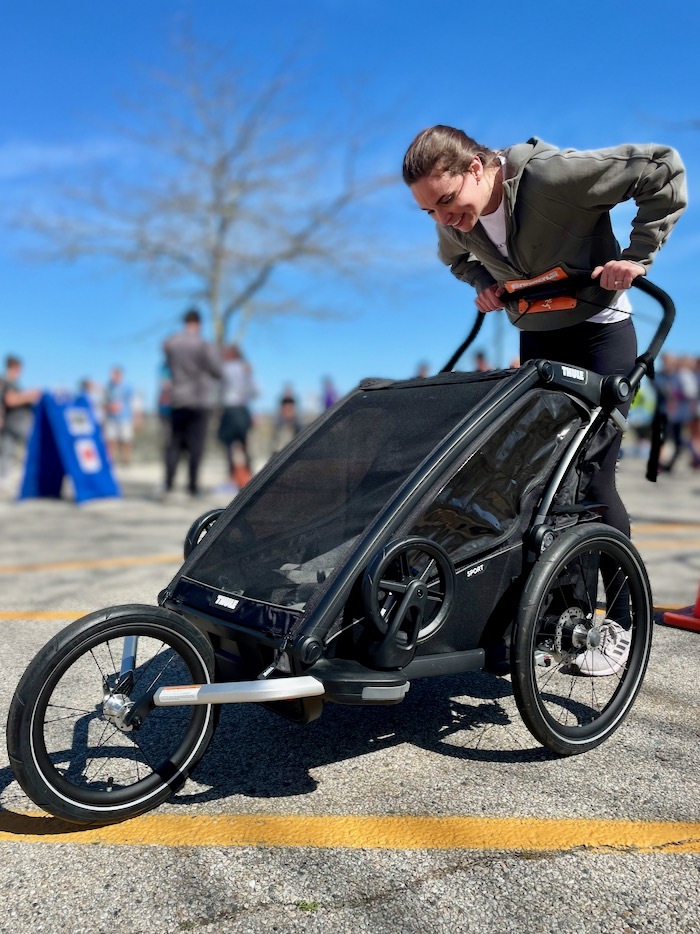 Jogging with our kids is one of my favorite ways to exercise.
54. Set up a running race in your neighborhood.
Organize a one-kilometer race for the kids on your street. You can also use it as an opportunity to raise money for a cause you care about.
55. Help your child collect something from nature that interests them.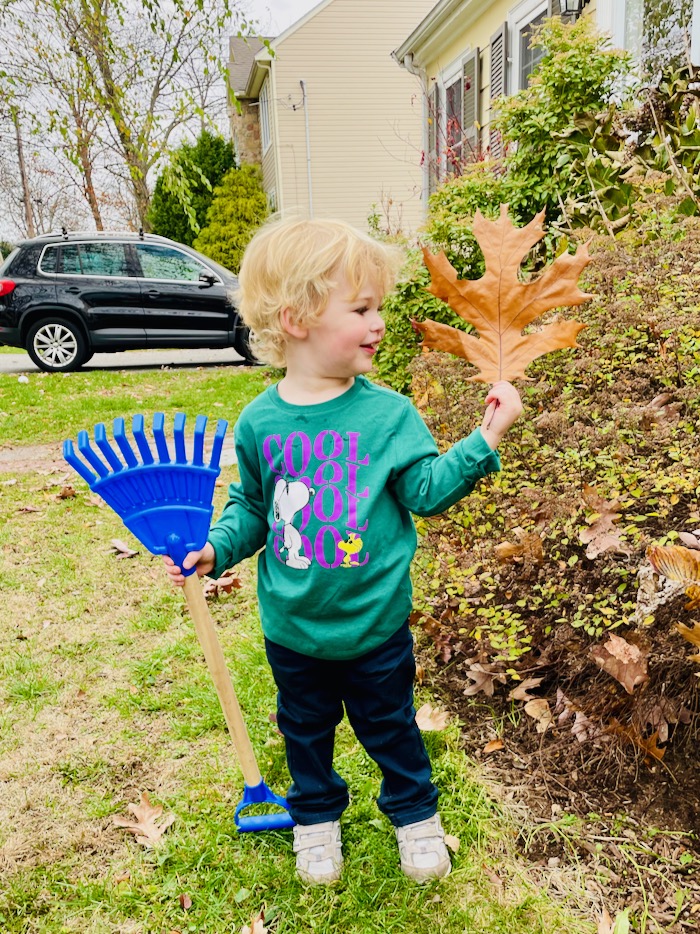 Leaves, acorns, seashells, and dandelions are ideal. Use the collection as an opportunity to research and learn together.
56. Paint rocks.
57. Go to the beach.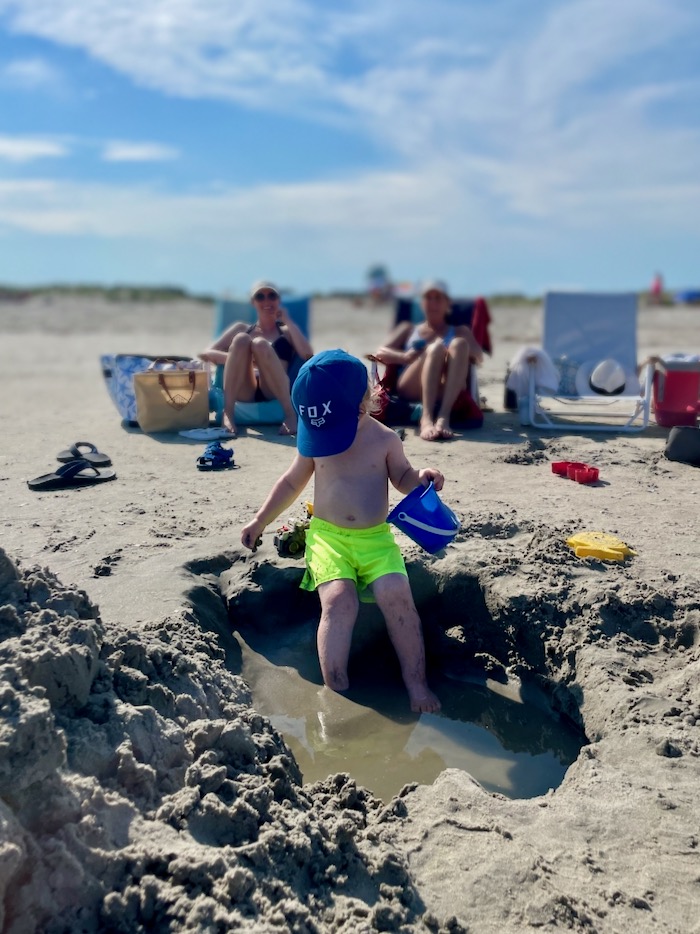 If you're lucky enough to live near the seaside, pack up the essentials and give your child a sandy day to remember.
58. Plant seedlings in an egg carton.
59. Set up the sprinkler.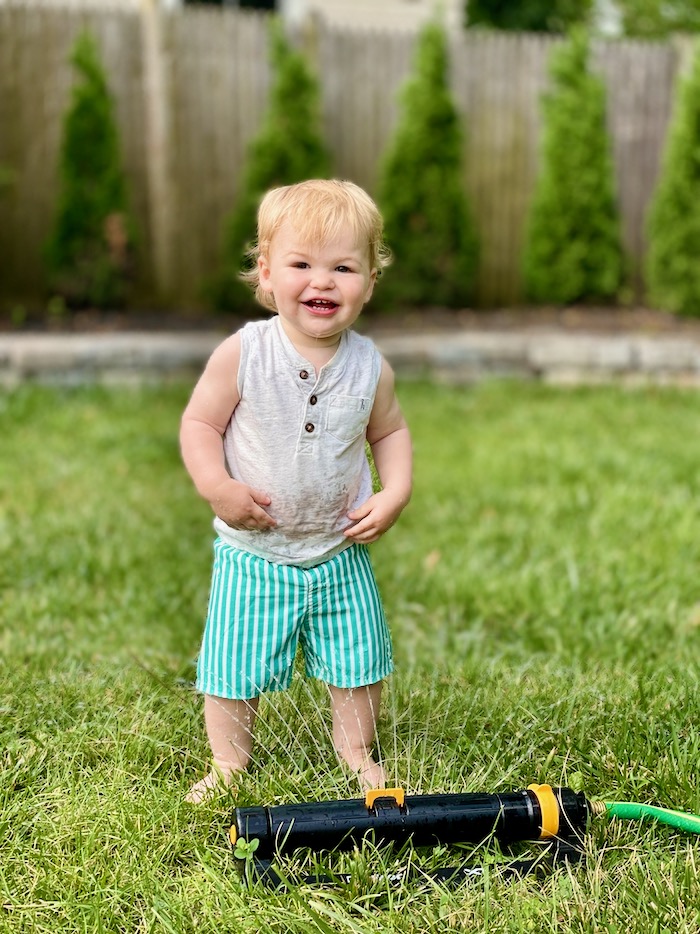 When the weather is warm, the hose, sprinkler, and kiddie pool are pure joy.
60. Find a splash pad.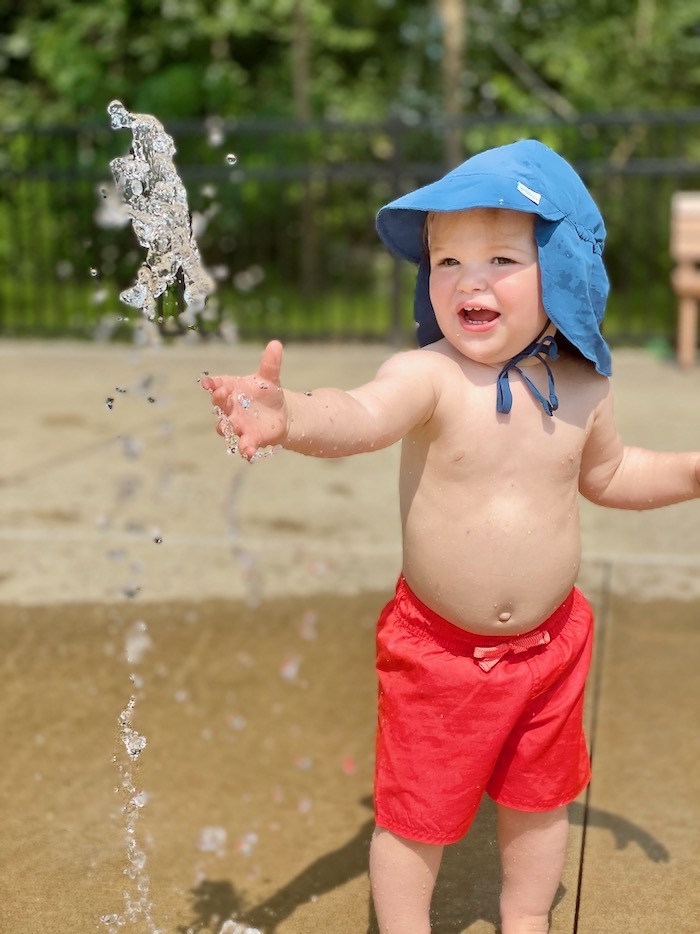 Even if pools charge admission, some have an exterior splash pad area that's free to the public. Many cities, towns, and parks also have free splash areas for children to jump around in.
61. Go to a nearby construction site to watch the big machines.
62. Rake the leaves.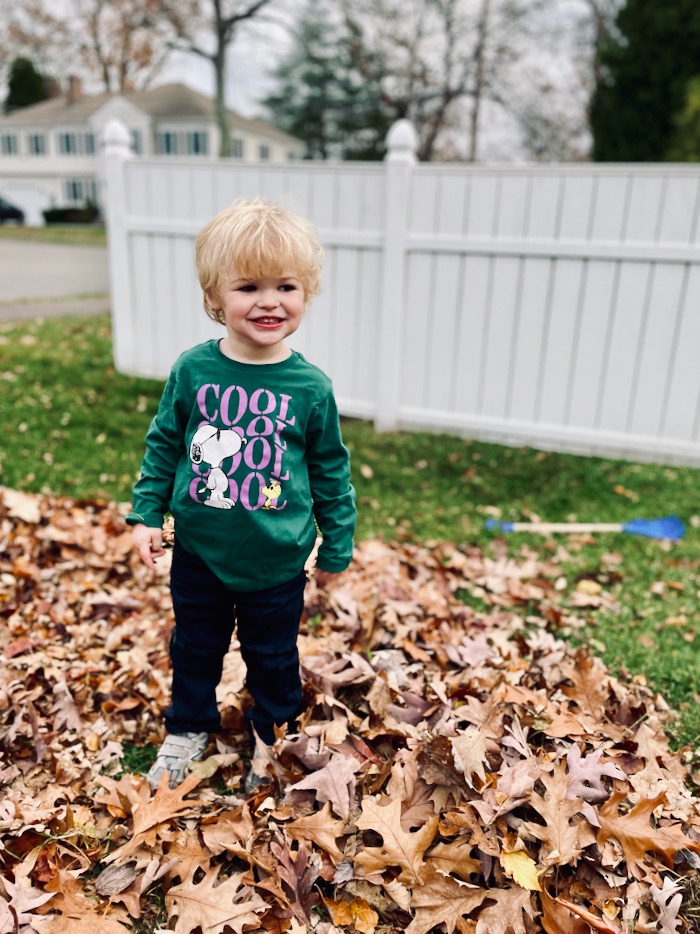 63. Play in the snow.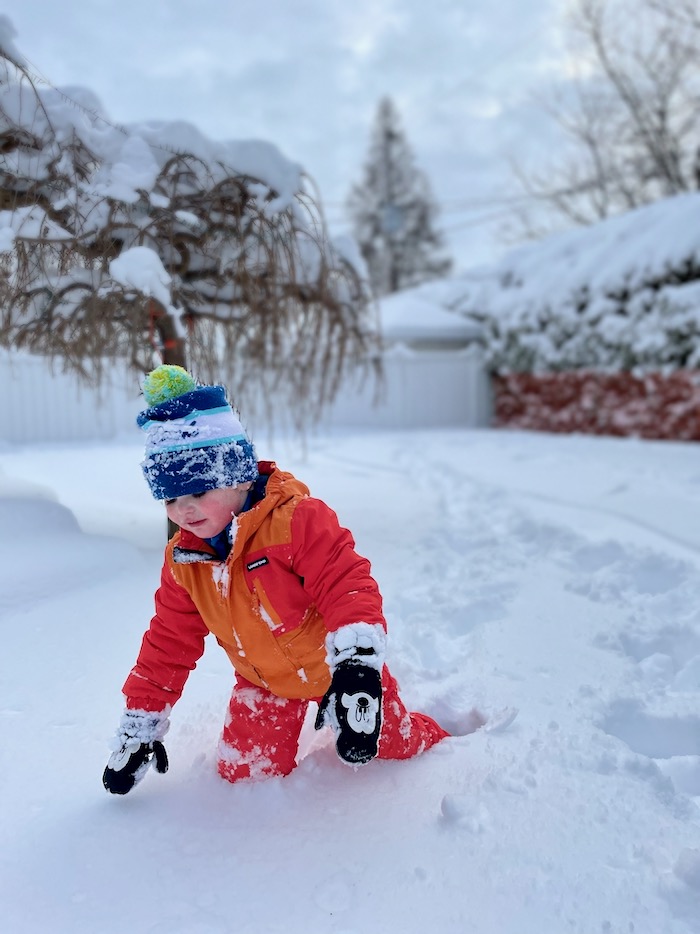 64. Splash in the puddles.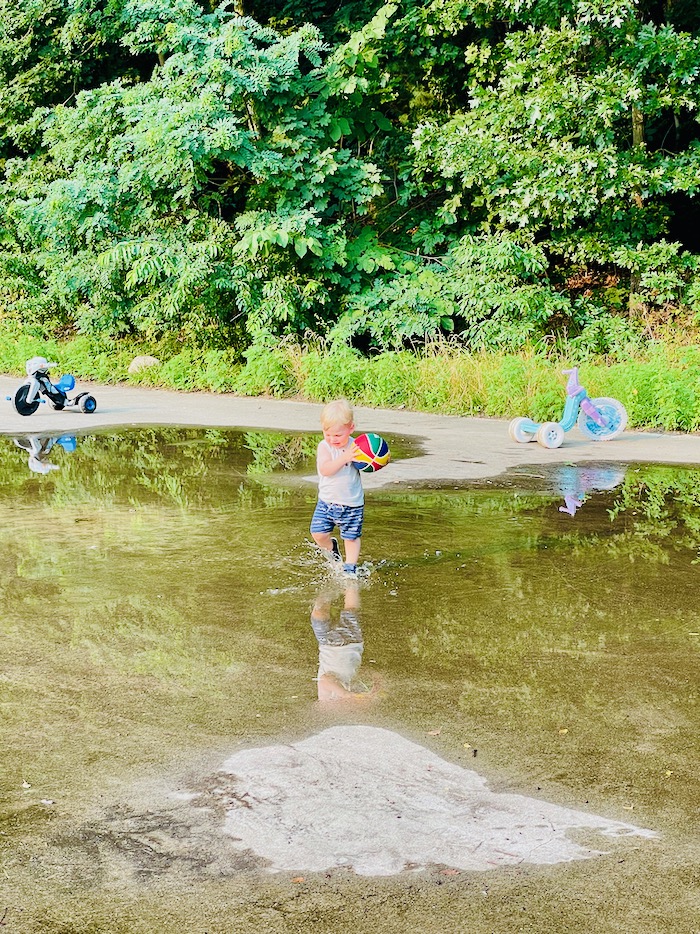 Just be ready with a dry change of clothes or a warm bath afterward!
Indoor Activities for Toddlers and Kids
65. Put on a home music class.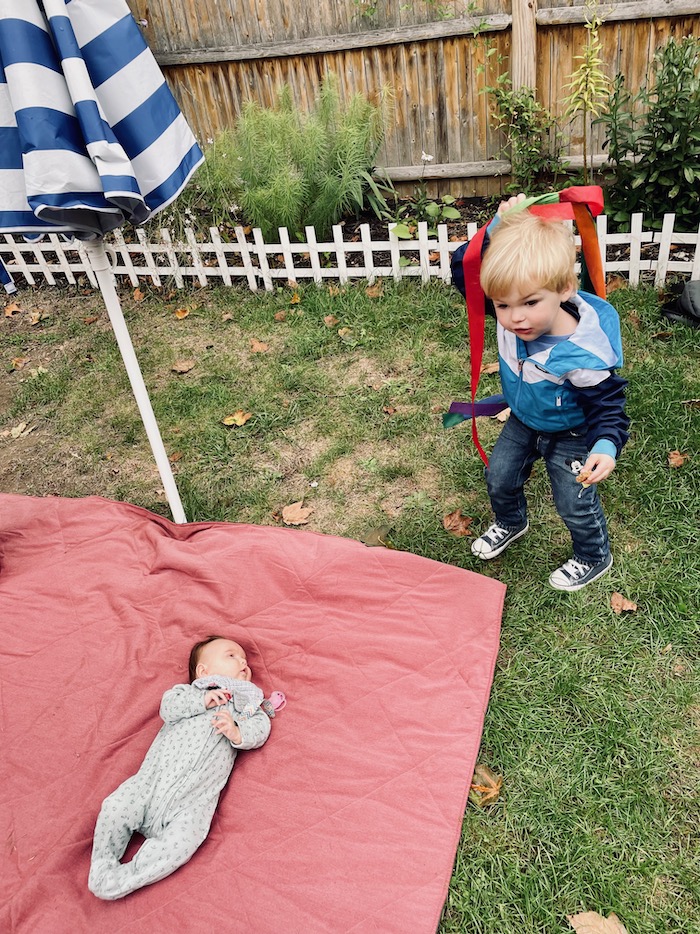 I take our kids to weekly music classes, and much of it we can do at home. Put on some new music your child doesn't know, and let them find the rhythm with some pans, bowls, and wooden spoons. Tupperwares with Cheerios make great shakers, and kids love to wave colorful scarves around in time with the music. See if your child can clap along with the beat or repeat certain parts of the song after you.
66. Make a craft using recyclables.
Take clean cans, egg cartons, and plastic bottles, and repurpose them to create an animal using construction paper, sequins, and pipe cleaners.
67. Build a fort.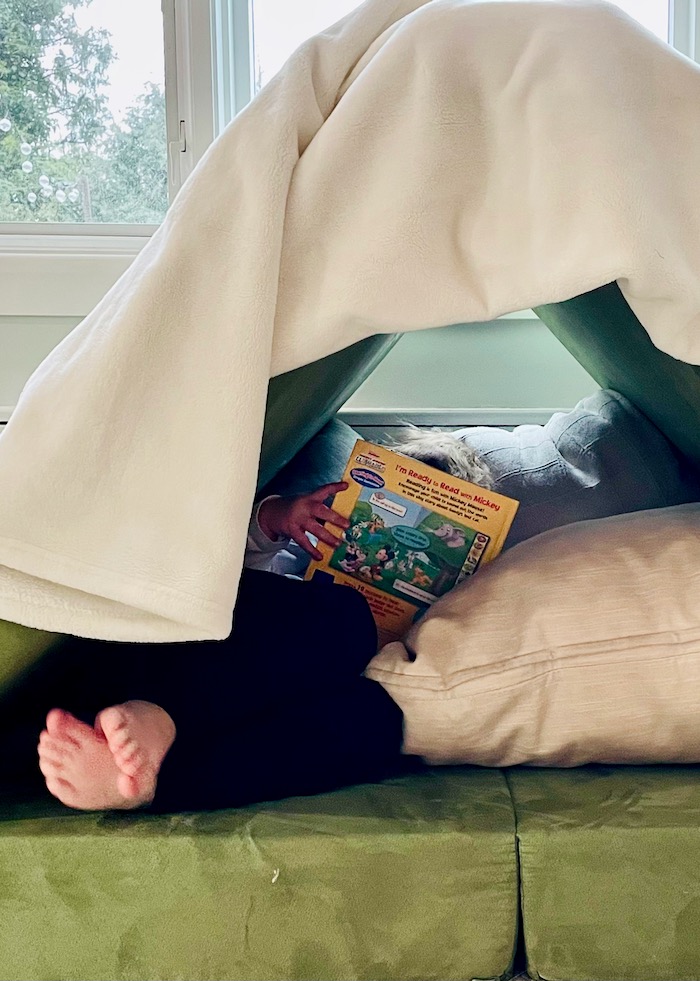 68. Create a DIY chemistry set.
We love our son's chemistry set, but a few cups and bowls with food coloring and water will do the trick.
69. Read books!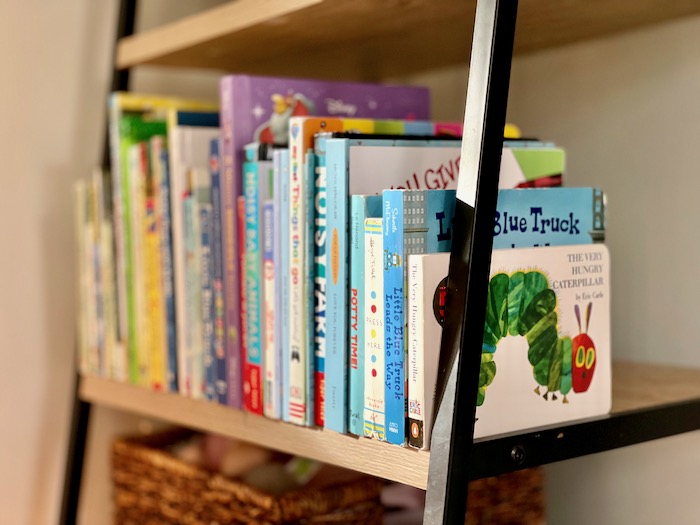 Try reading stories in the dark with a flashlight or lantern for extra fun.
70. Set up a scissors-and-tape gauntlet.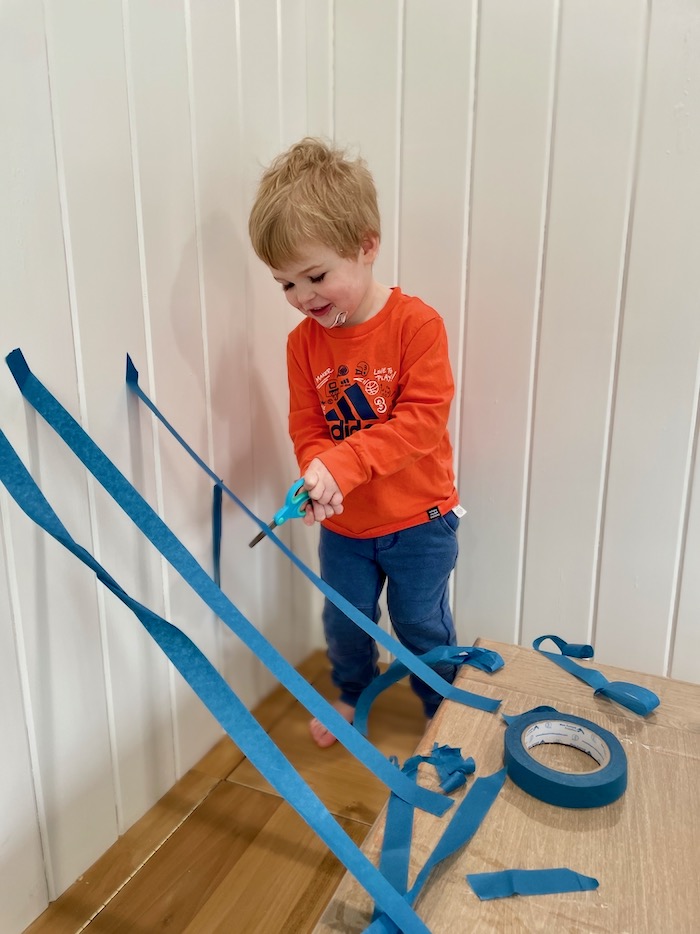 This is one of our son's favorites. Make some gates using painter's tape across the hallway or throughout your home, and have your child practice using scissors to cut the tape and make their way through.
71. Practice yoga poses together.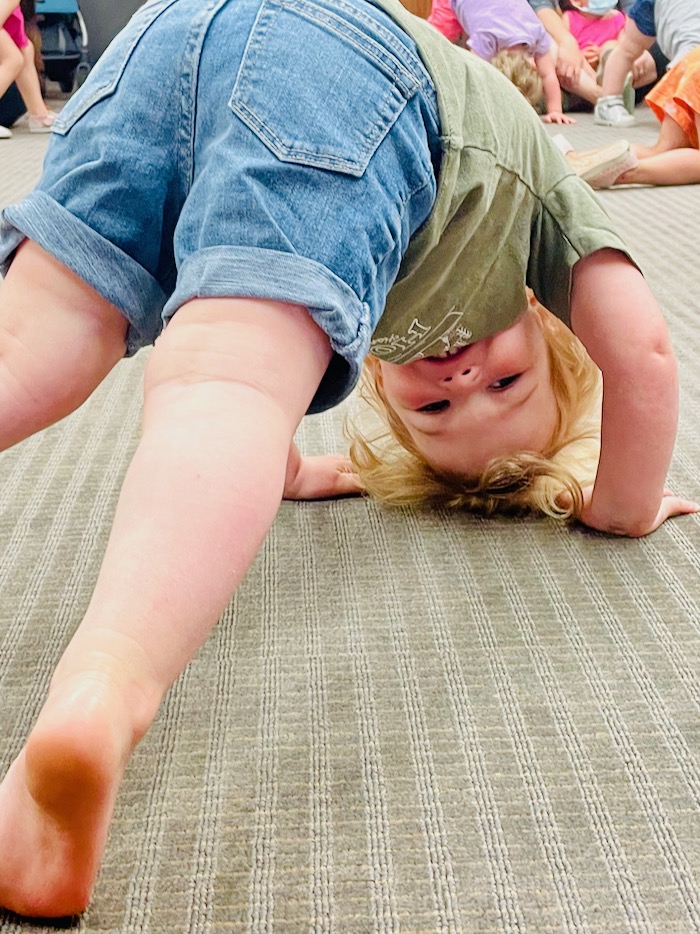 72. Do an exercise class together.
Have your child join you for your at-home exercise routine, or find a family-friendly workout video online.
73. Clean the house!
If your kid loves to clean, you might as well run with it. Our son loves his cleaning set and his toy vacuum.
74. Have a water play session.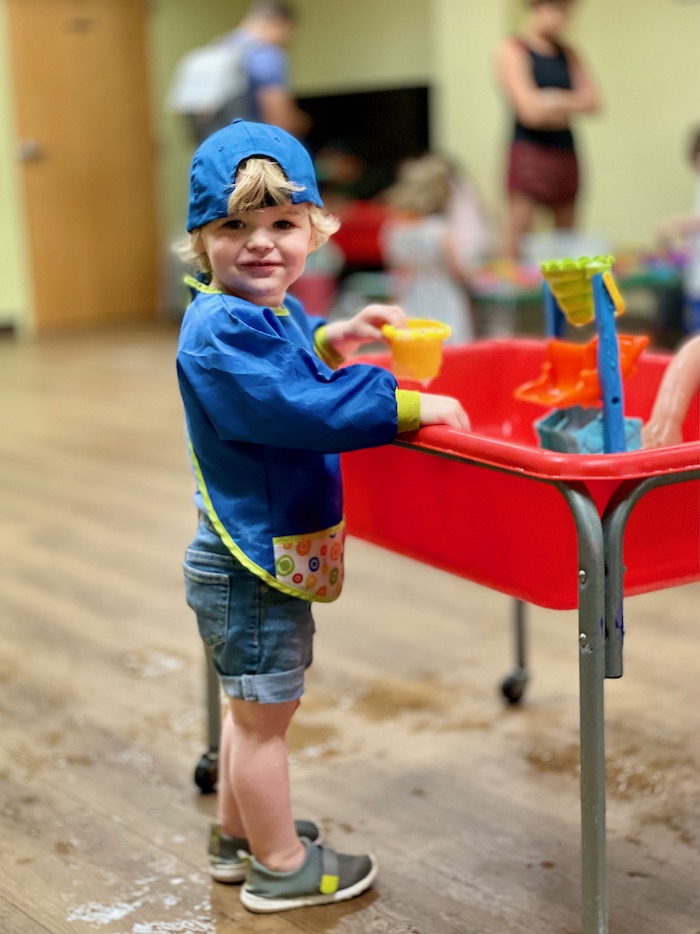 Use a large bin or a water table if you have one, or plop some toys in the filled-up sink.
75. Make a Hot Wheels parking lot.
We use painter's tape on the floor to make parking spots for our children's cars, trucks, and trains.
76. Make ramps for toy cars.
77. Download free printable activity pages.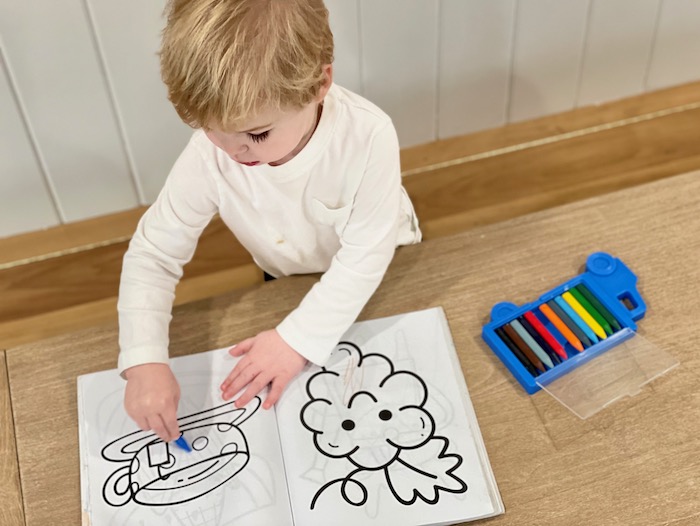 Try these coloring pages from Sesame Street.
78. Stack Solo cups into a giant pyramid.
79. Decorate the house.
Hang streamers in the living room just for fun, or blow up some balloons to surprise Mom or Dad when they get home.
80. Have a family game night.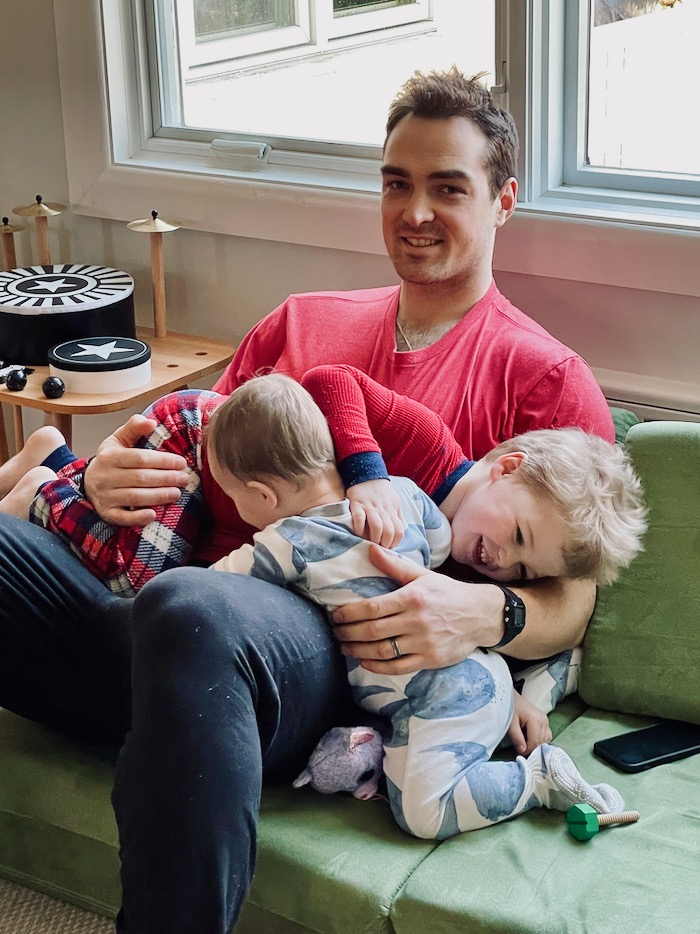 81. Make paper airplanes.
82. Set up some sensory bins.
Use bowls filled with popcorn kernels, uncooked rice, and raw pasta in different shapes.
83. Jam to your child's favorite music.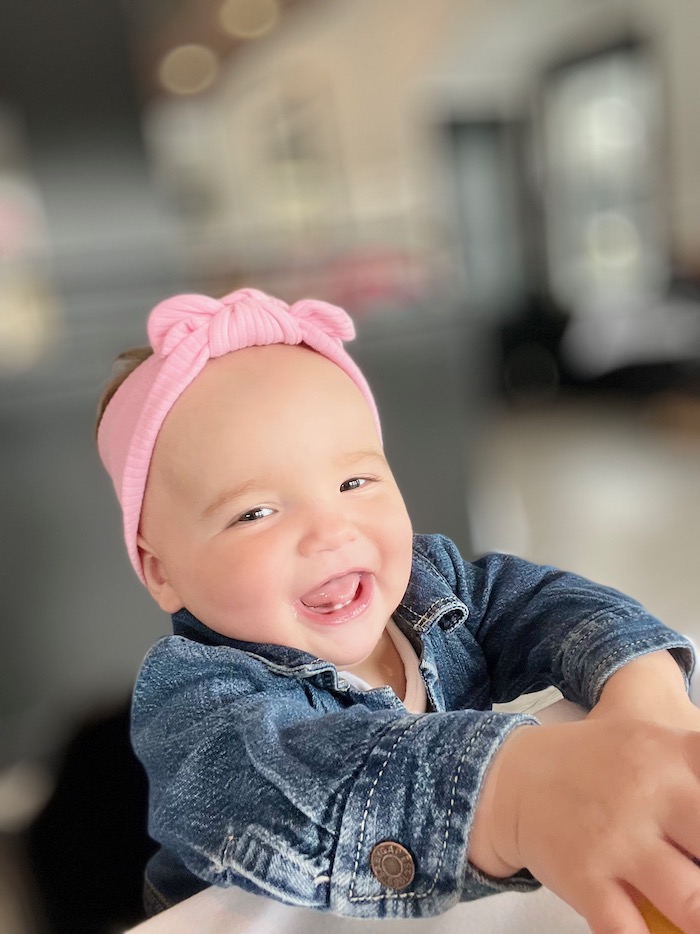 84. Make a Tupperware skate park.
We love to use tape and plastic containers to make a play structure for our son's Hot Wheels cars.
85. Make video messages to send to family members.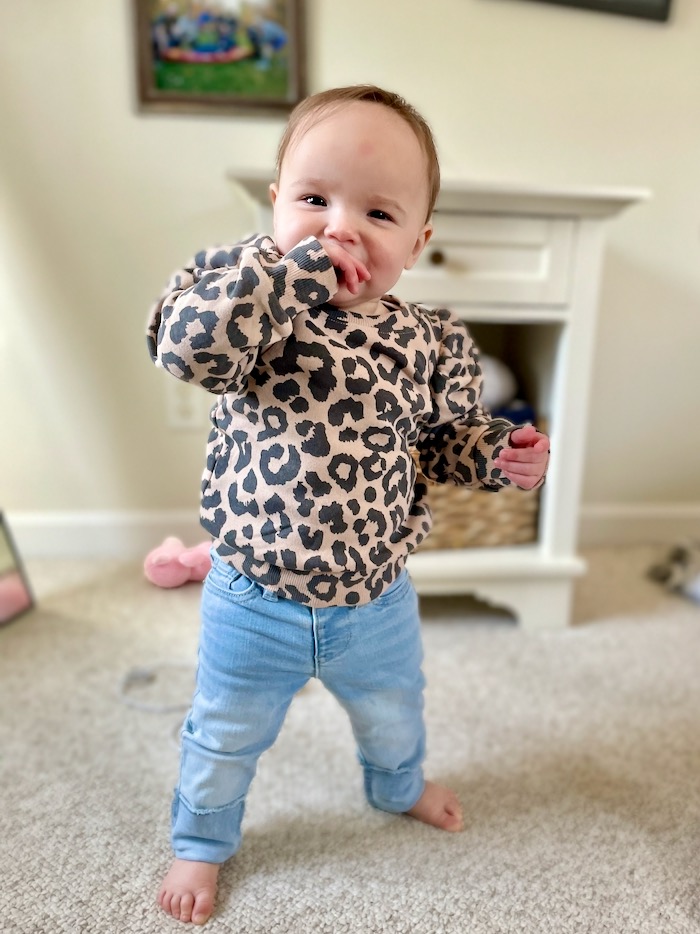 86. Make greeting cards to send in the mail.
Use stickers, pom poms, and markers to decorate them, and teach your child about stamps and mail.
87. Blend up a fruit smoothie.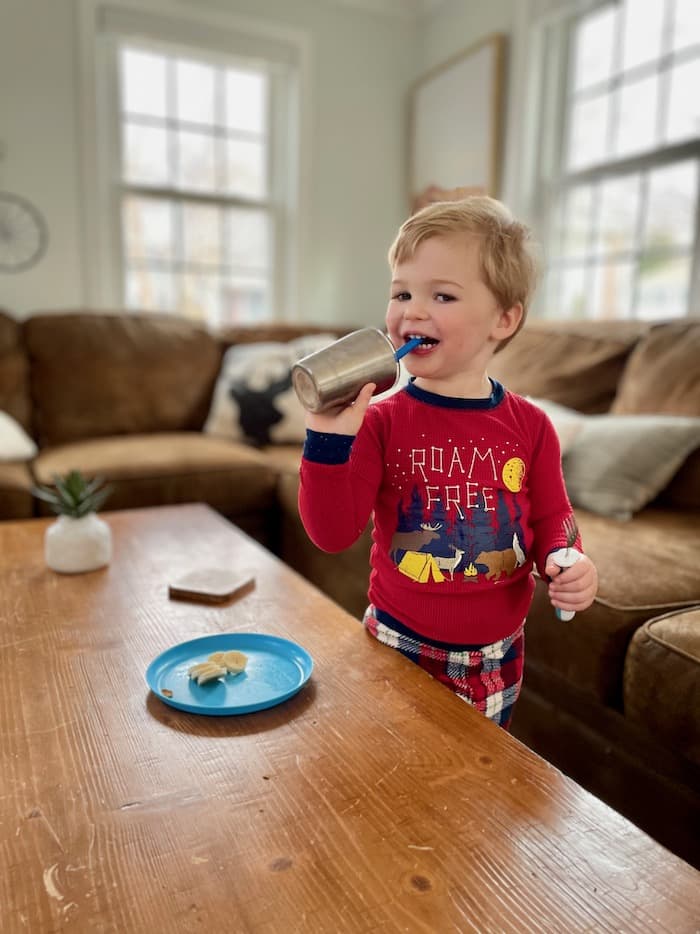 88. Fry some pancakes in fun shapes.
89. Make a DIY matching game.
Take pairs of flash cards and draw matching pictures on one side of them. Mix them up, place them face down, and play a memory matching game with your son or daughter.
90. Make a piece of artwork to hang on the wall.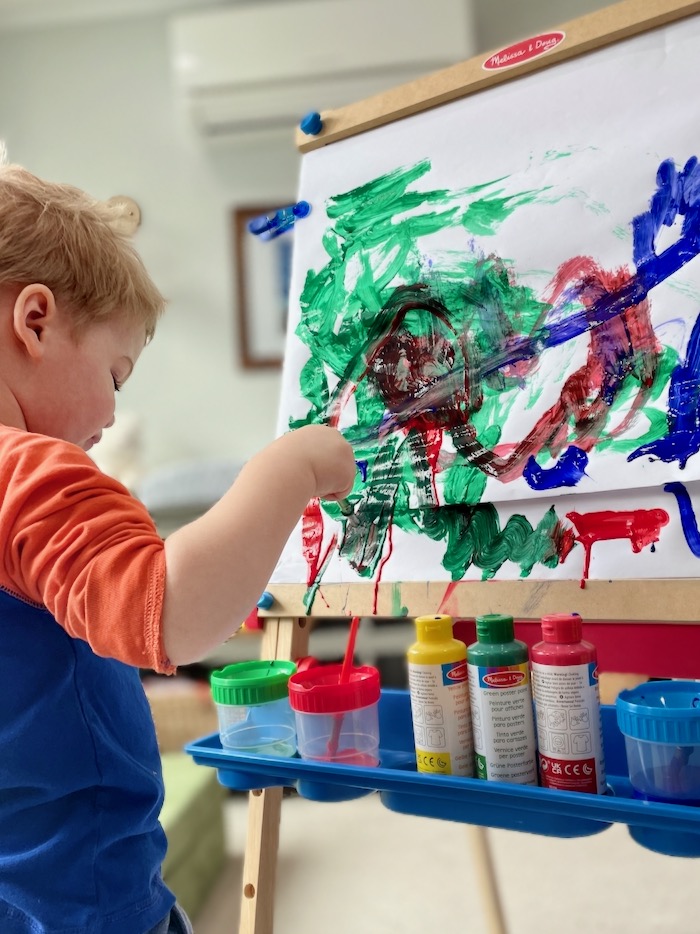 We always use our Melissa & Doug standing easel.
91. Let your child do your makeup.
I think we can all take a cue from the Rock on this one and watch the masterpiece unfold.
92. Have a dance party in the kitchen.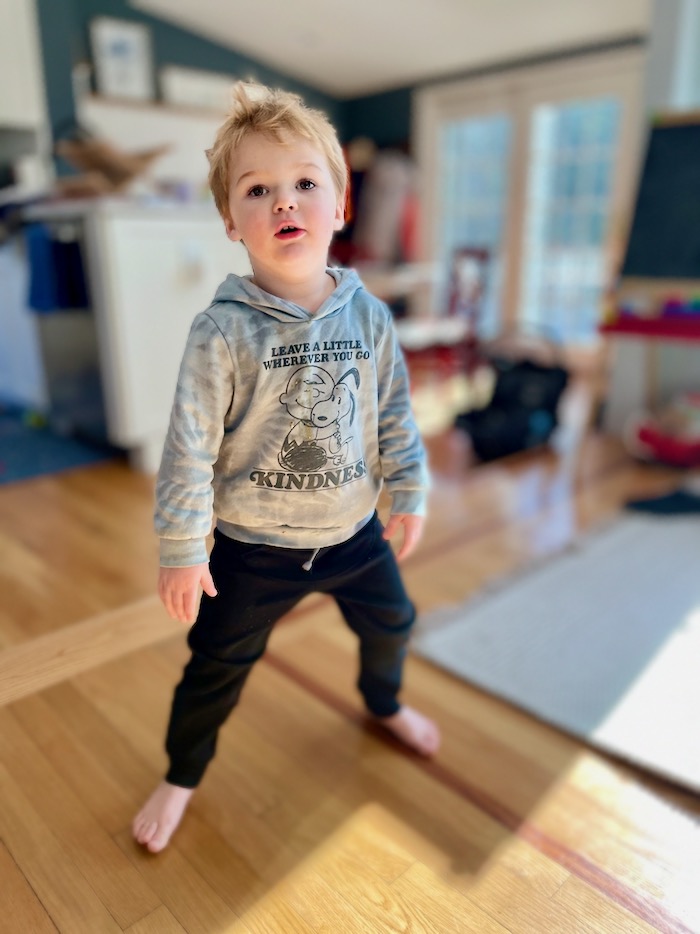 I've learned from our toddler that an impromptu dance party is one of the fastest ways to lift a mood.
93. Make up a choreographed dance.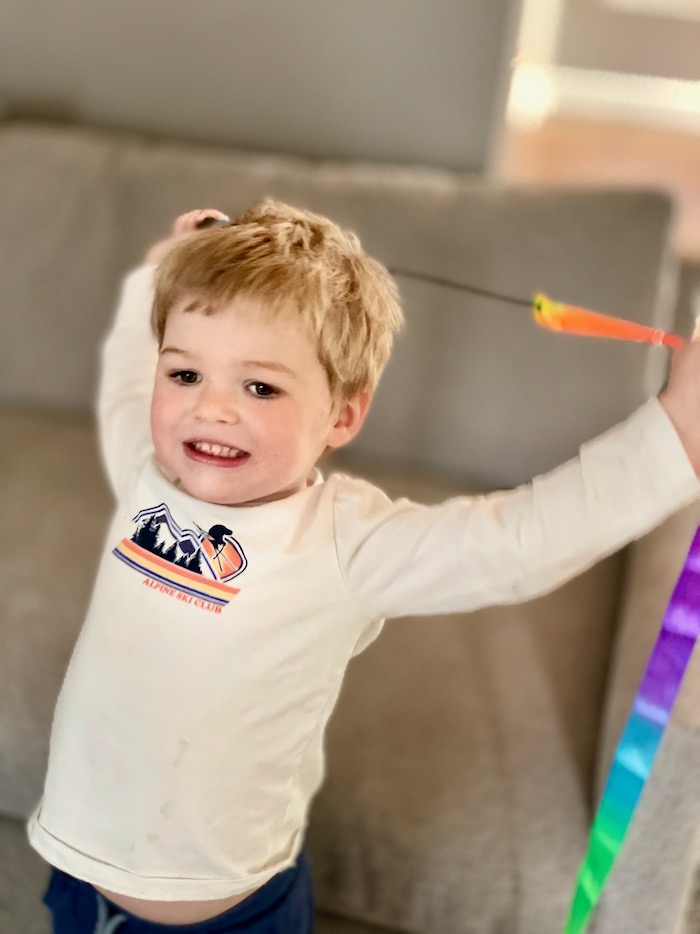 94. Make a loaf of bread.
Kids will love kneading the dough, watching the transformation, and eating the final product together.
95. Decorate a cake or cookies.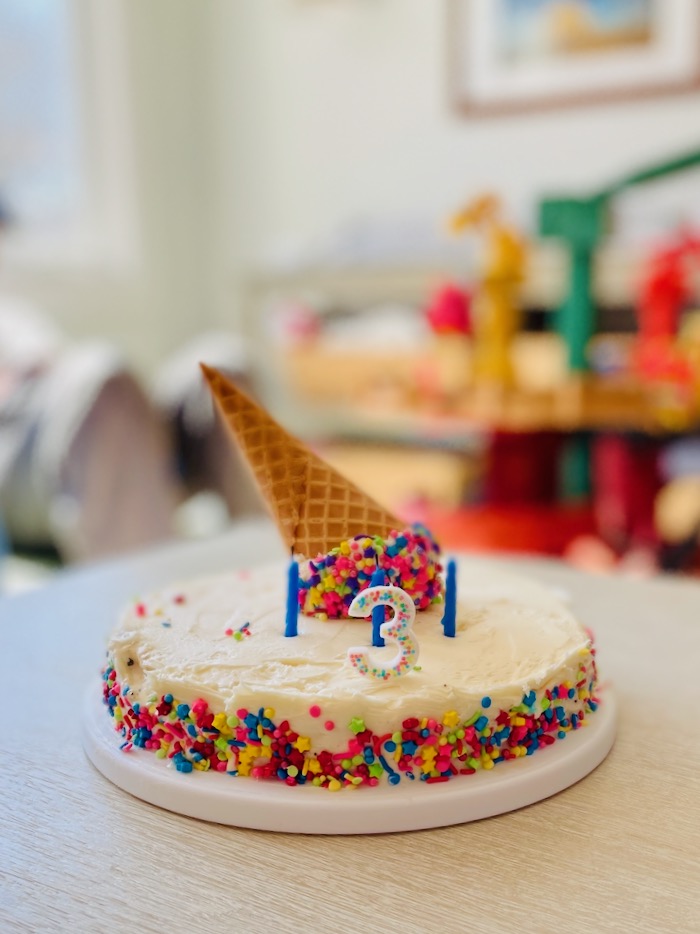 96. Bake muffins.
This is a great way to use up extra-ripe fruit like bananas, blueberries, and strawberries.
97. Prepare dinner together.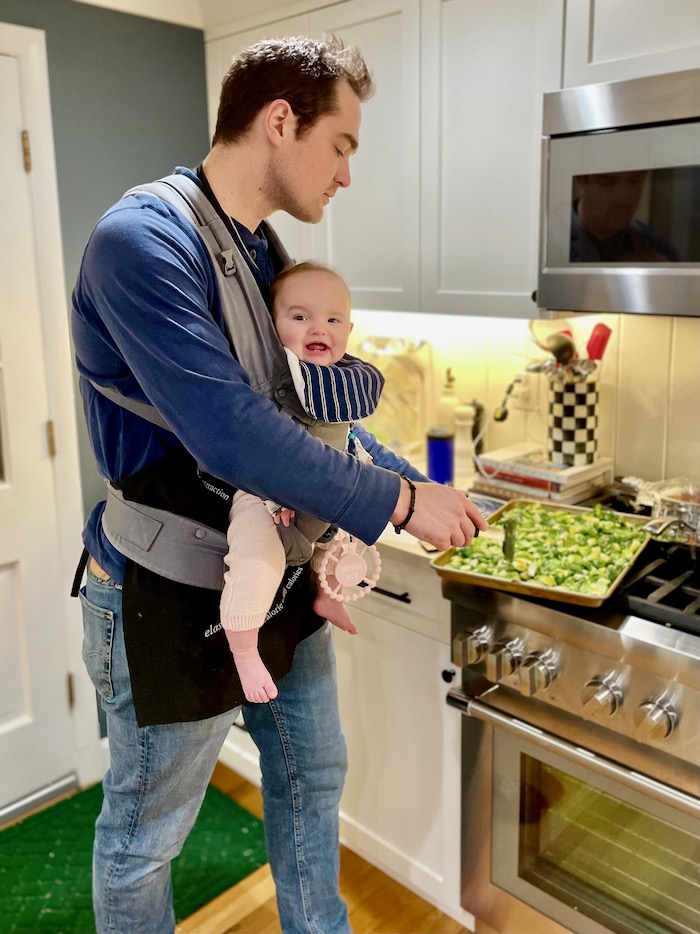 Prepping family meals together can encourage children to adopt healthy eating habits.
98. Play dress-up.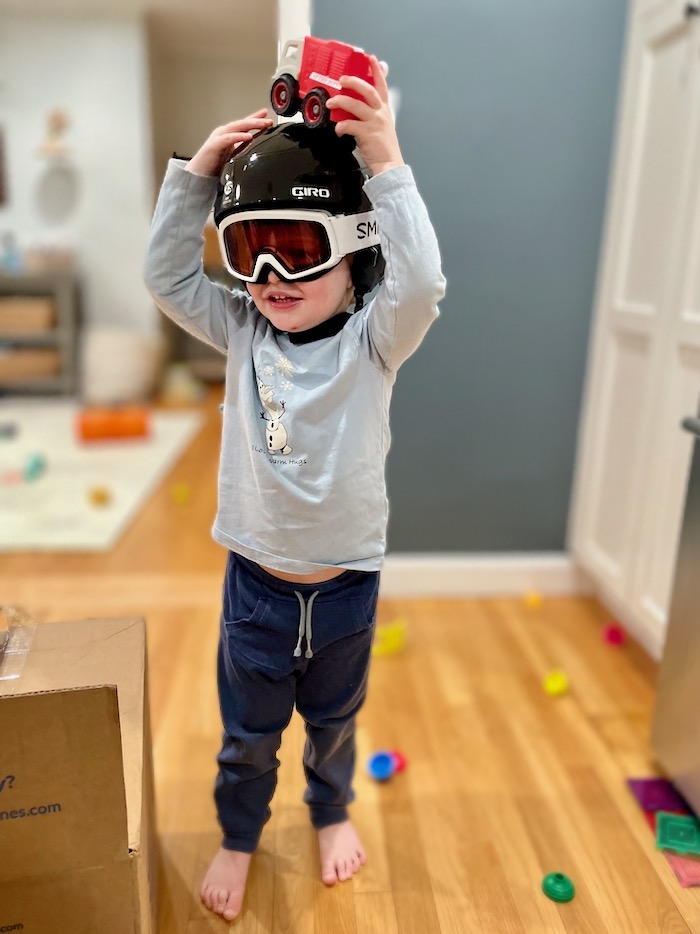 99. Make boats to float in the bath.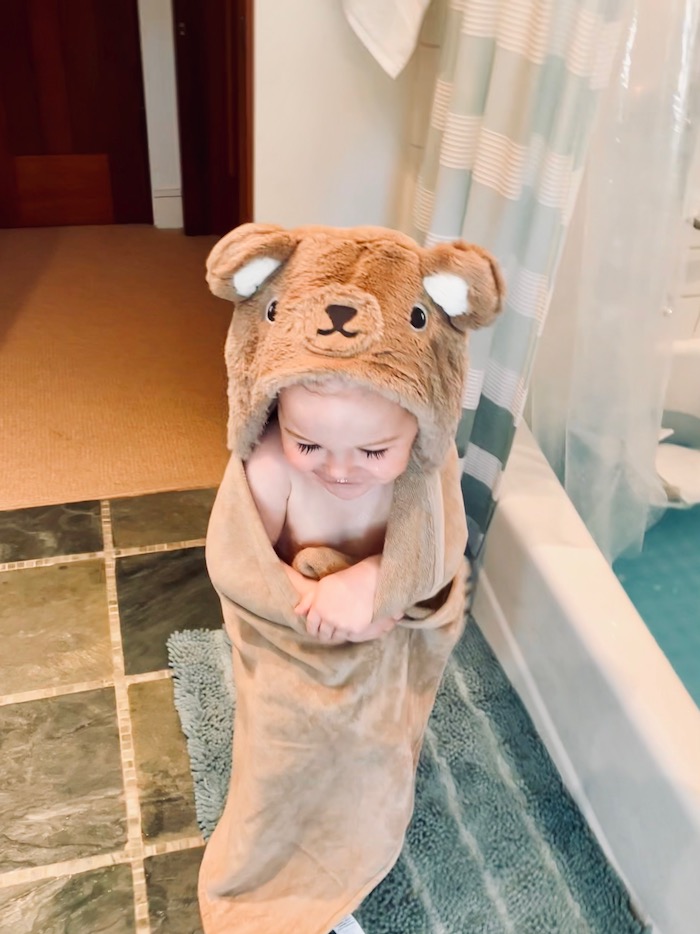 Use supplies around the house like duct tape, sponges, popsicle sticks, corks, toothpicks, paper, and egg cartons.
100. Jump on bubble wrap.
101. Make a seasonal garland.
Put down construction paper and add a dollop of paint in a large zip-top bag. Let your child squish the paint around to spread it on the paper. Once the paper is dry, you can help your child cut it into seasonal shapes like pumpkins, snowmen, or flowers, and tie them on a string for a pretty decoration.
102. Create a holiday decoration.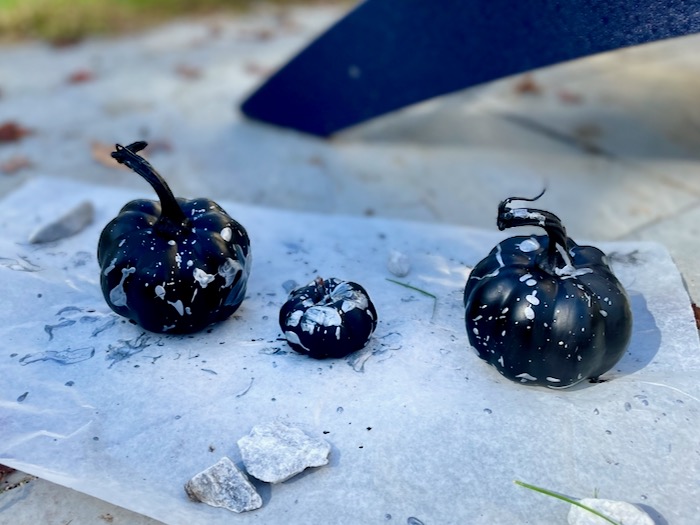 Paint pumpkins or glue glitter on a pine cone for an easy ornament.
103. Fill a large bin with sand and bury some favorite toys inside.
Let your child go on an excavating adventure to dig them out.
104. Make a play city out of cardboard.
Break down one of the 20 cardboard boxes sitting in the garage. Draw some roads and buildings on the cardboard, and drive your kids' play cars through your new town.
105. Imitate animals.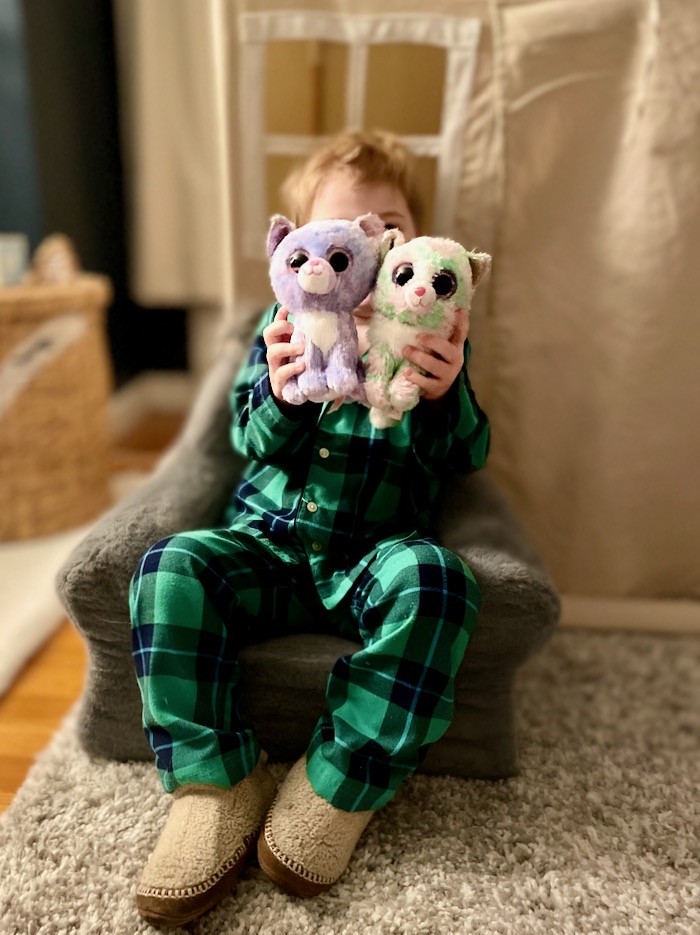 A sure recipe for laughter! Take turns naming different animals and having the other person imitate their movements and sounds.
***
Kids are entertaining all on their own, but it can help to have a little inspiration to keep things interesting. Whether you're looking to become more engaged in your community or come up with a crafty idea for indoor or outdoor play, we hope this list adds some free and easy fun to your family adventures. Whichever activity you choose, know that your family time together is making beautiful memories for your child to cherish and keep close as they grow up.