Is Kyte Baby Worth the Hype? An Honest Sleep Sack, Footie, and Sheets Review
Is Kyte Baby worth it? I remember hearing about the company when I was pregnant and being gifted a couple of onesies from friends. I ended up loving them so much that I ordered the Kyte baby sheets, sleep sacks, and enough onesies that my baby has at least 5 in his size at any given time. Safe to say I'm a fan, but that doesn't mean I'm 100% sold on Kyte Baby.
There are some cons about Kyte Baby products as well. Let's dive in so you can decide if it's worth it for you:
What I Love About Kyte Baby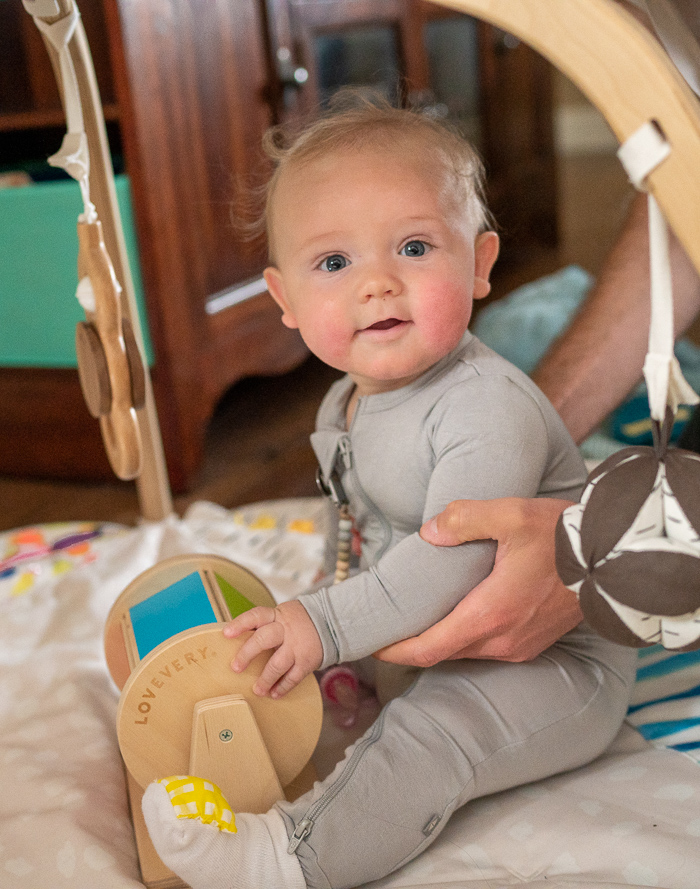 Insanely comfortable and nontoxic
Kyte Baby was founded by a mom whose baby was struggling with eczema. Her clothing was so itchy, it kept her up at night. I relate, as our little guy struggles with it, too.
The bamboo rayon material utilized to make Kyte Baby products is super soft. I ended up buying a few PJ sets for myself and my partner and they're so comfortable we wear them all the time. Since baby skin is so sensitive, especially our baby's, it's nice to have an option that is hypoallergenic and SO comfortable. It also helps with body temperature regulation.
Bamboo also takes 70% less water than cotton to produce and does not require pesticides. Kyte Baby also does not use flame retardants, which can have toxic chemicals, in their clothing.
Two-way zippers are KEY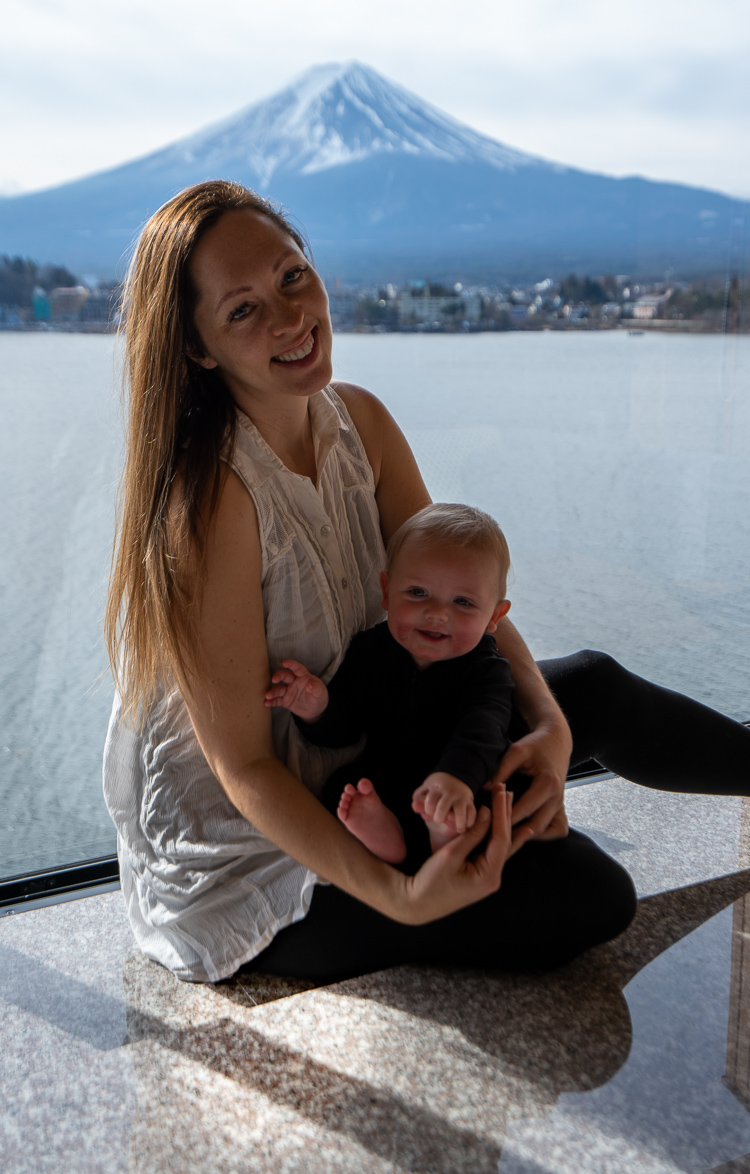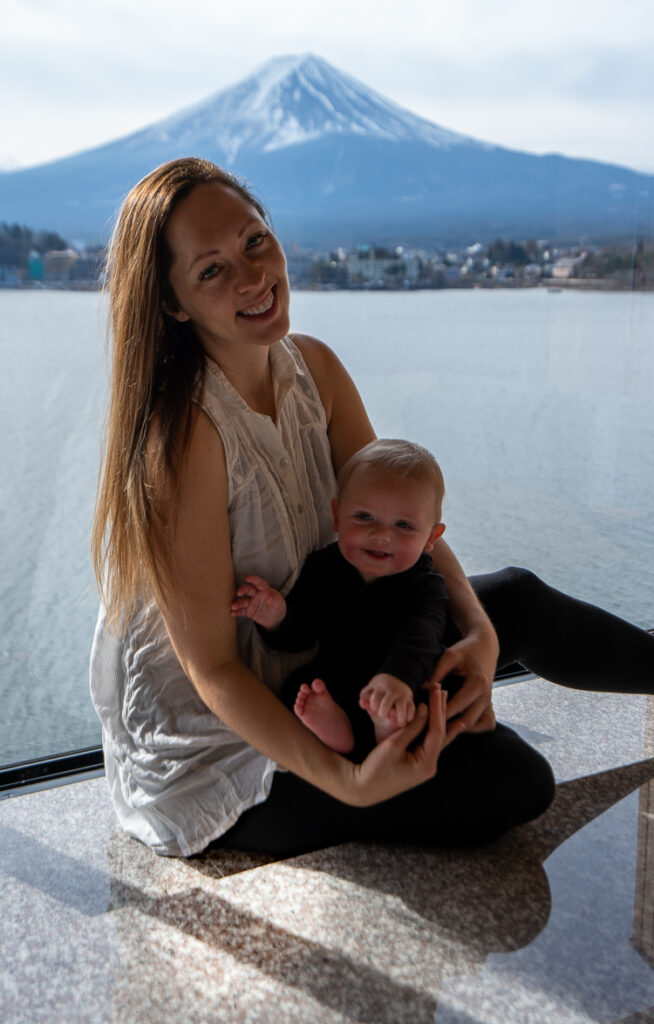 Once my baby was born, we quickly learned that snaps are the biggest pain in the world and we would only using zippered onesies from that moment forward. My son is 10 months old now and he's still pretty much exclusively only wears zippered onesies.
Kyte Baby's onesies zip both ways. I like that when we are changing him, we don't have to unzip the entire onesie and can just zip up from the bottom to access the bottom half of his body. With a squirmy baby or in colder temperatures, I like this option.
Great variety of chic colors and patterns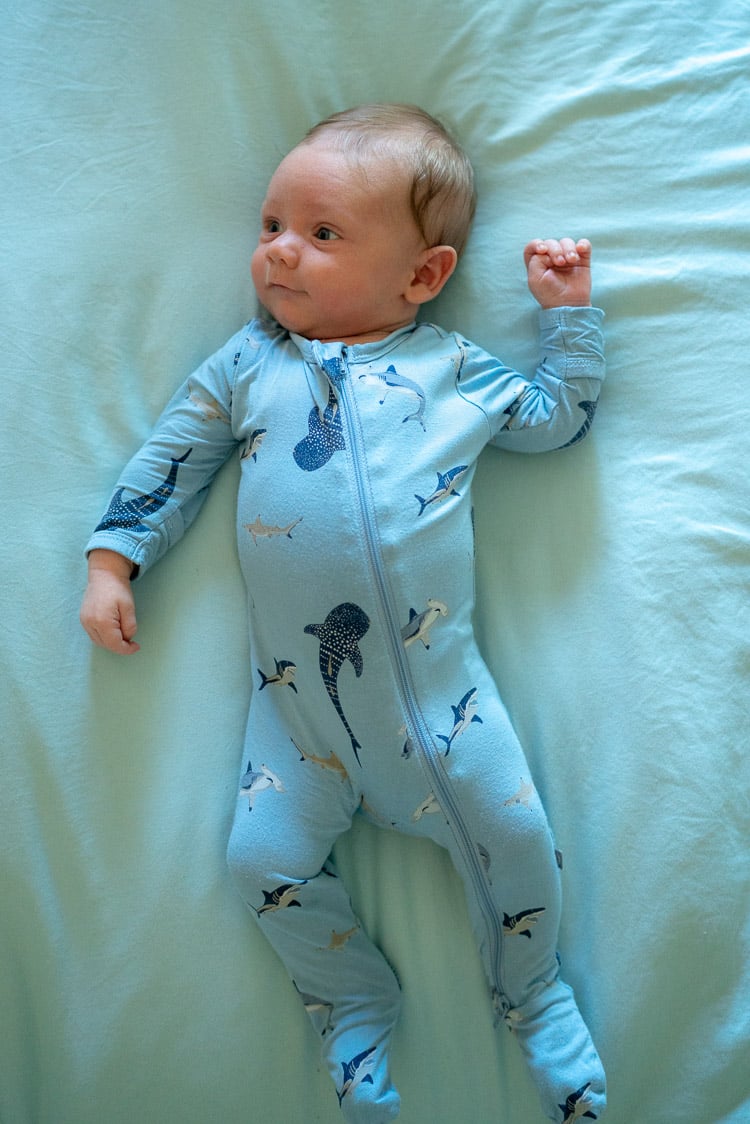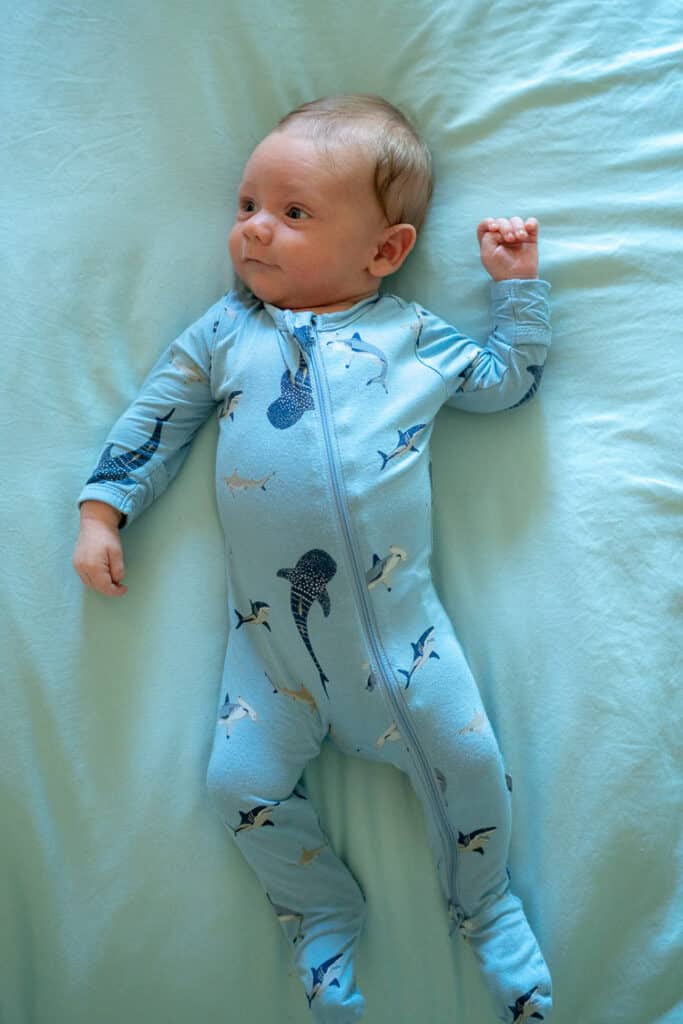 Most of the zippered rompers and footies are solid colors, which is my preference since they come in such lovely shades of greens and blues that really complement my son's natural coloring.
Most of the time, I find patterns on baby clothing to be cartoonish or cheesy, but I really like some of the kite baby patterns, especially this shark pattern, the aloe rainbow, and Harry Potter, which he has in several sizes.
Many of the patterns and colors are limited editions, so it may be that a color or pattern that you love is only available for a limited time. If I really like something, I will get it in multiple sizes.
Great resale value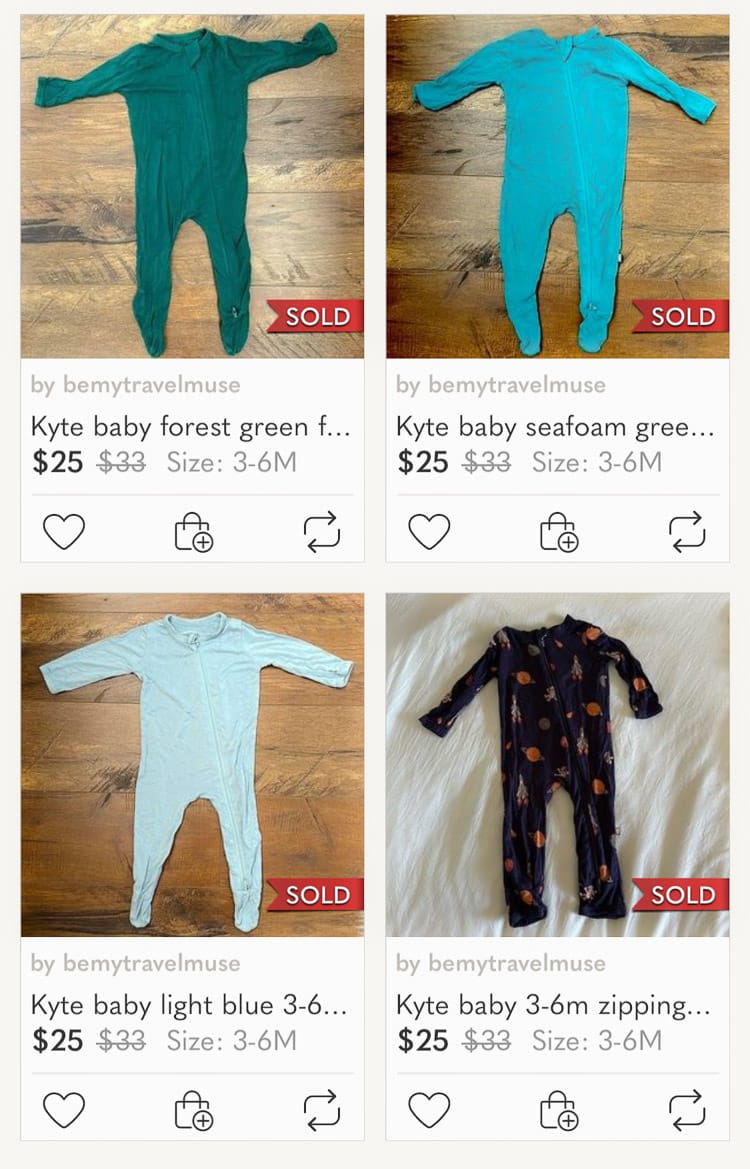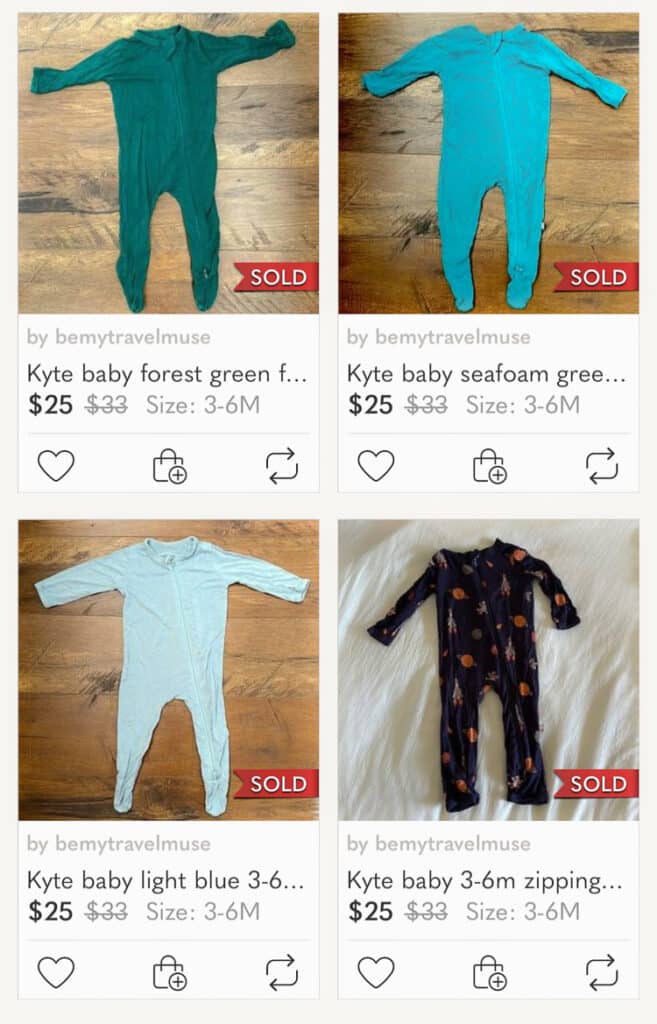 It's astounding how quickly babies outgrow their clothing and even their toys. Now that my son has outgrown his smaller onesies, and I've finally made peace with letting them go (it has to happen eventually, though I'm still clinging to a little drawer of his newborn clothes), I've found it's easy to sell them on the secondhand market, especially on Poshmark.
I have not had as much success with the other baby clothes I've tried to sell, but since Kyte Baby has such a following, it's been easy to offload our old Kyte Baby.
It's worth pointing out, I really don't know why, that people try to sell Kyte Baby on Poshmark for more than the new retail price. In some cases it's a pattern that has already sold out, but I still can't fathom why anyone would buy them secondhand for more than they can get them new. This is why I have bought most of mine new. But by pricing mine reasonably, I've been able to sell them within days, usually.
Sleep Sacks and Sheets
Once it was time for my baby to graduate from the swaddle and SNOO, I had an unsuccessful couple of weeks trying him in the magic merlin and the Zipadee before finally giving him the mobility of a sleep sack, and it really made all the difference. It's a way for him to sleep safely while still being warm, and allows him to move around his crib at night.
We have two 2.5 tog Kyte Baby sleep sacks for the winter, and I'm looking at the .5 tog for the summer as well. They are soft, plush, and feel nice and warm. I also bought the Kyte Baby crib sheet for my son's crib and I alternate between that one and a Solly baby bamboo one. They are comparable in terms of softness and durability.
What Bugs Me About Kyte Baby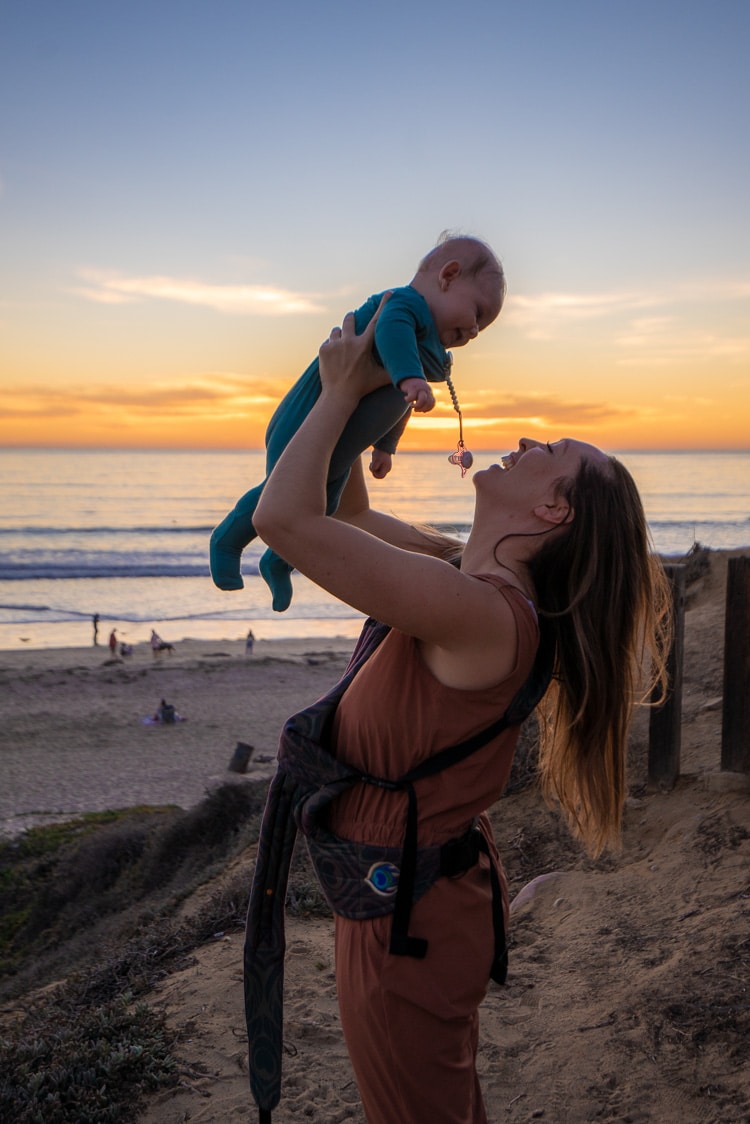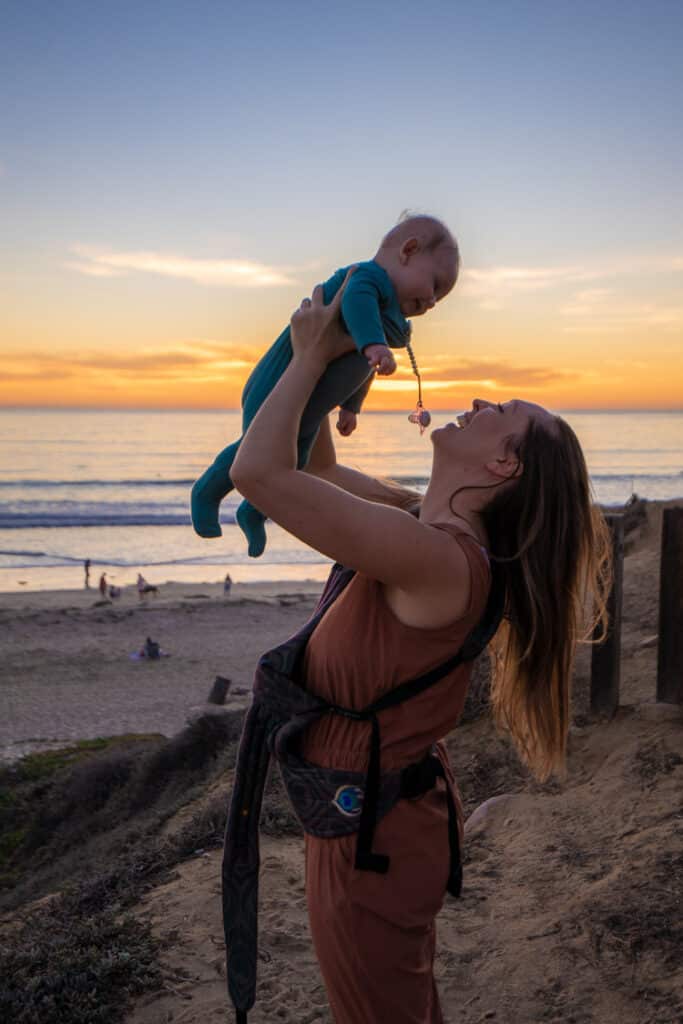 It pills easily
My biggest issue with Kyte Baby is the pilling of the fabric. I know from buying bamboo products that it's just the nature of bamboo rayon, and you're instructed to hang the onesies to dry rather than putting them through the dryer to help with pilling.
In the beginning, I actually did pick through the wash and pull them out to hang dry, but now I really can't be bothered and they just go through the dryer. It does mean that they pill a bit more and it's annoying – they really only look perfect and new for the first wear or two.
But they still look good even with some mild pilling, and it's worth it to me because the fabric is so nice and soft. But it does impact durability – cotton will be much longer use.
Takes forever to ship
For some reason, it can take a long time to go from the order stage to the shipping stage. It's taken a couple of weeks before during their busier season, which they do warn you about when you purchase, but still, when your baby is only going to wear something for a couple of months, that week or two that you might be waiting for shipping is meaningful.
I take this into account when ordering and will usually get the sizes I need before I will need them.
Doesn't fit for as long as competing brands
I've found that the Kyte Baby clothes don't fit for as long as their main competitor, Little Sleepies, which have much longer legs and arms that are easy to fold up or down to allow for growth. My son has been able to wear the Little Sleepies for months longer than the Kyte Baby as a result.
I would probably just switch over completely if it weren't for the better colors from Kyte Baby. Little Sleepies are mostly patterned and look like pajamas, whereas Kyte Baby are chic enough to be dressed up and are comfy enough to be slept in.
I also wish the Kyte Baby onesies had fold-over hands in more than just their newborn and 0-3 month sizes. This is another reason why I've used Little Sleepies more often, since our baby will scratch himself while sleeping without the mits, even at 9 months old. It's nice that Little Sleepies has them on their larger sizes as well.
Still, out of all of my son's clothing, I like the Kyte Baby the best, and when we're going out and about, he's almost always wearing it. The sleep sacks have been great as well, and I love that they hold a nice resale value. Until he totally outgrows the brand, I'll probably remain a loyal customer.
*Some links in this post affiliate links that support this site at no extra cost to you. I only recommend products that I use and love myself. Thanks for your support!