How to Fly with a Hiking Baby Carrier
It seems like every time we go on a trip, 3/4 of what we bring is for our little guy. I'm always on a quest to cut that down, and one of the ways is to bring a hiking baby carrier/backpack rather than a stroller.
A hiking baby backpack is so much nicer than a soft carrier for longer distances. It distributes the weight much better, gives your baby or toddler a higher view, provides shade for them, and gives you some storage space.
But they're an oblong shape and somewhat tricky to pack. Here's how to fly with your baby hiking backpack/carrier:
Travel Stroller vs. Normal Carrier vs. Hiking Carrier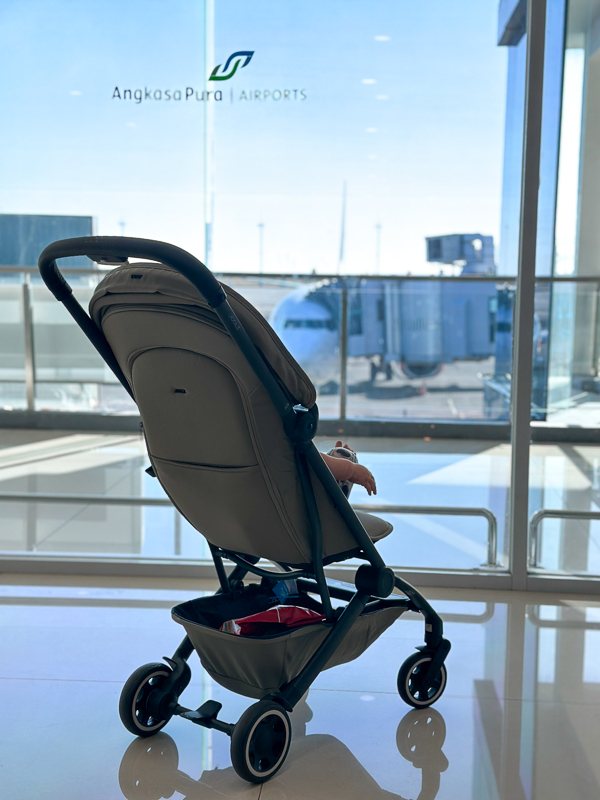 Does traveling with a hiking baby carrier mean you can leave the travel stroller and standard baby carrier behind? It depends on your plans and wishes.
Keep in mind that a hiking carrier is usually only appropriate for babies who can hold their heads up – aged six months and over. A baby carrier like the Ergobaby, Artipoppe or Solly baby wrap is suitable for younger babies.
When we traveled to Japan and used only public transit with our then-six-month-old, we exclusively used a baby carrier and left the stroller and even the car seat behind. I have mixed feelings about this decision, since it was simpler and allowed us to pack lighter, but we were aching by the end of the trip!
Hiking baby carriers do a MUCH better job at weight distribution and are designed more like a backpacking backpack. They have metal frames, chest and waist straps, and are more adjustable than a soft baby carrier. Made by outdoor gear companies, they know how to design items that can make heavy loads more comfortable.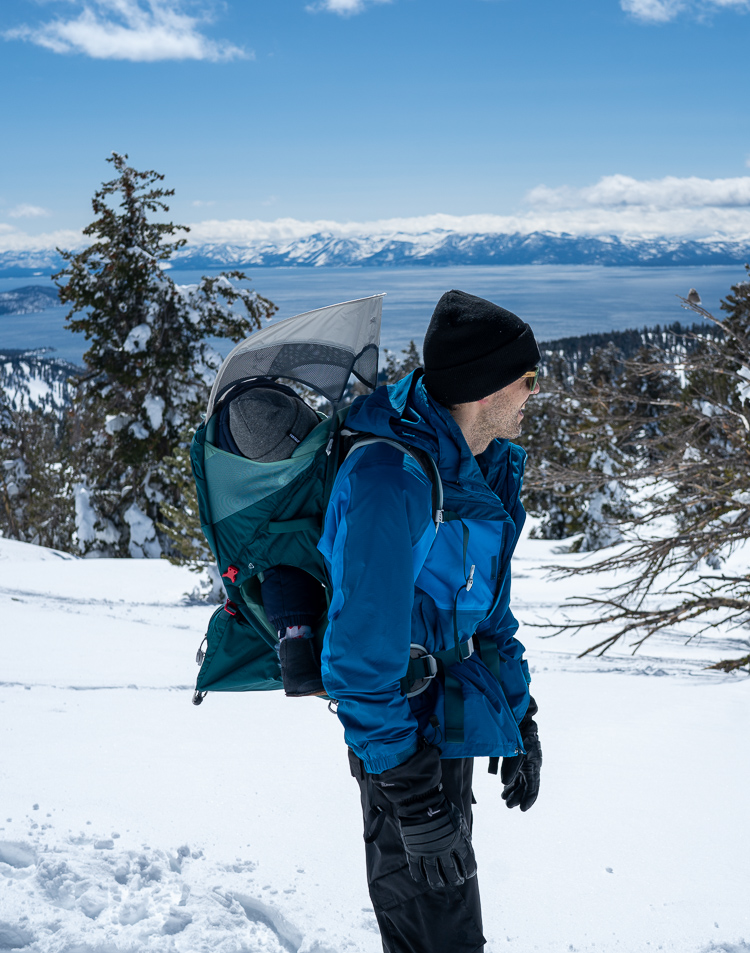 The first time Garrett put on the Osprey after 2 weeks of the Artipoppe in Japan, he exclaimed that it was like wearing a feather (which is saying a lot because our baby weighed 20 lbs at that point).
When we traveled to the Azores, we brought it all – the hiking carrier, the standard carrier, and a stroller that was small enough to fit in the overhead bin of an airplane.
If you have a larger baby like we do, having a stroller, even if it's just for the airport, has become key for us. On our recent trip to Bali with our baby, it's the only place we even used it!
For our upcoming trip to Cape Town and Namibia, we will probably just do the hiking baby backpack and travel stroller. Here's what to know about packing it:
Size Matters – The Hiking Baby Carrier I Recommend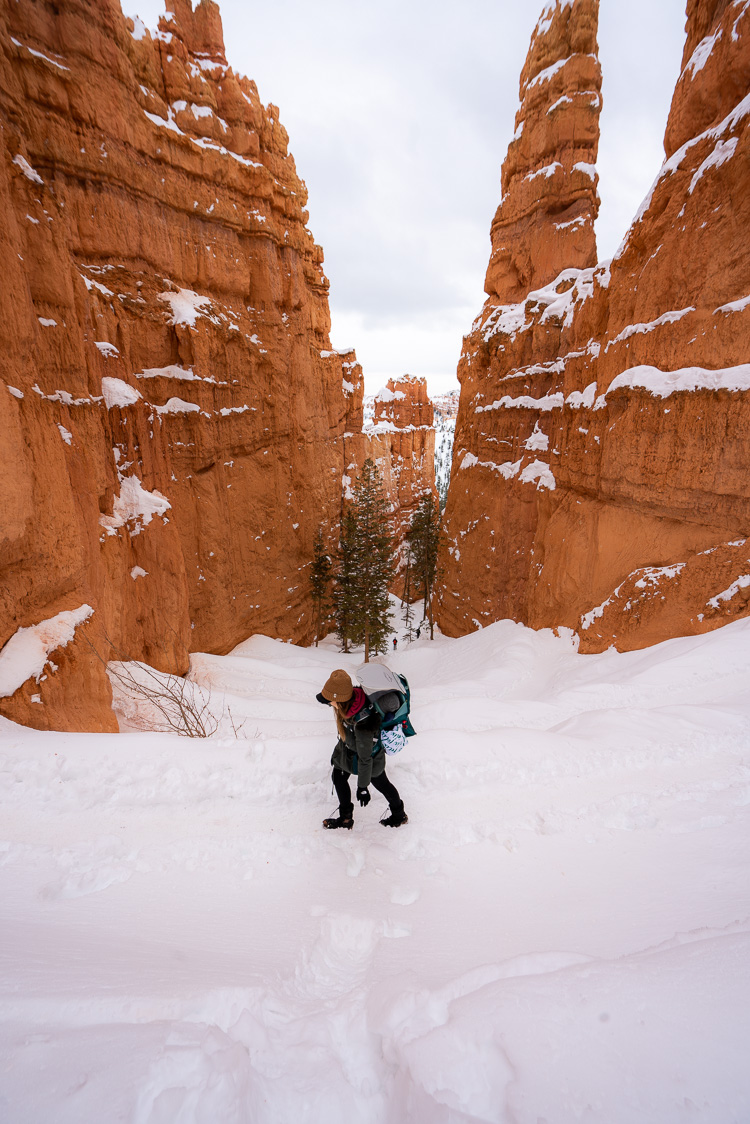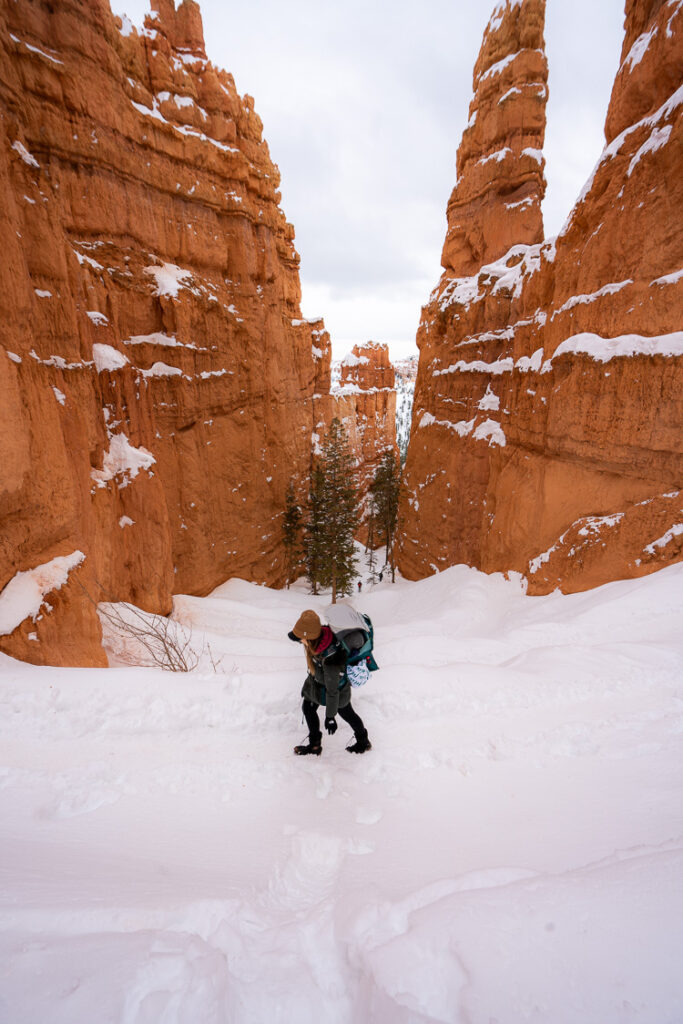 Hiking baby carriers can be somewhat tricky to fit into a standard suitcase. We have the Osprey Poco LT, which is among the lightest (and I think best – read my Osprey Poco LT review here) and it barely fits into the largest suitcase we have. At 30 inches high collapsed, it would require the largest/tallest suitcases on the market to fit.
If you go any larger, like the Deuter Kid Comfort Pro, for example, it might not work as a travel hiking backpack unless you're just doing road trips with your baby, or are comfortable checking it on its own as hold luggage.
Although slightly longer when folded than the Osprey Poco Plus and Kelty Journey Perfect Fit Plus, the Osprey Poco LT is the lightest weight out of all of them.
Packing the Hiking Baby Carrier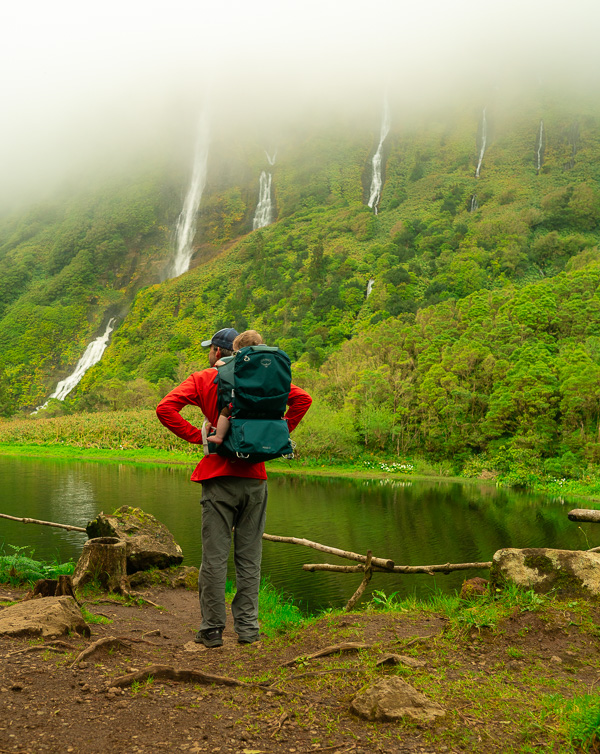 If you choose to pack the hiking carrier into a suitcase, which we usually do so that it doesn't sustain damage, you can check it as you normally would. The hiking carrier does take up almost half of the suitcase, unfortunately, but you can stuff things like baby clothes, toys, and diapers around it. We usually put our Hatch sound machine and baby monitor in the zipper pouch as well for extra protection.
I've been truly impressed with how much airlines can F-up luggage, even breaking zippers and pieces off of my hard luggage, which is why I haven't checked our hiking carrier.
However, you absolutely could check it on its own as a baby item or as one of your child's check-in luggage allowance if they have their own seat. The Osprey Poco LT has a soft-sided carrying case you can purchase.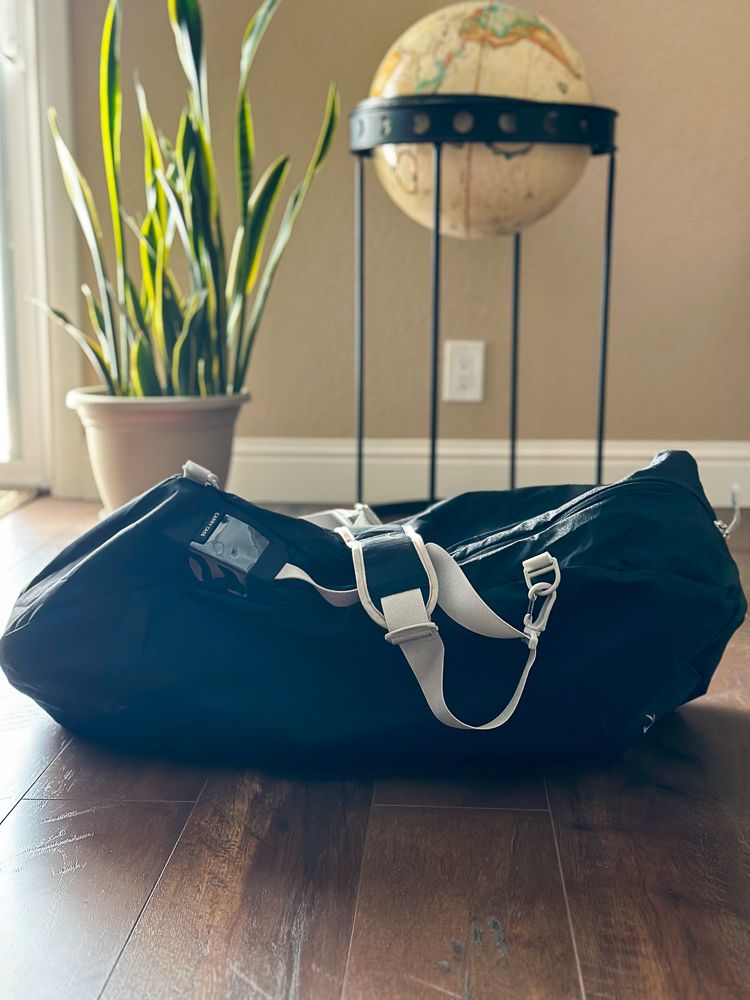 Flying with the Hiking Baby Carrier
What if you want to use the hiking baby carrier in the airport or check it at the gate? I've actually never seen anyone walking through the airport with a hiking carrier on, but I don't see why one couldn't. The only thing to consider is how much added space you'll need to get through crowds of people as the carrier will add to your width.
You probably won't be allowed to bring the carrier onboard for the overhead bin as they're all too long to be considered carry-on luggage, but you could always try. Although our GB Qbit is a couple inches beyond the allowed measurements, it still usually fits into the overhead bin and most US carriers including United have let us bring it on. It's, of course, up to the gate agent and flight attendants.
Alternatively you can check it at the gate if you're worried about it getting beat up as hold luggage and can't carry it on. It can still get beat up this way, but it's less likely.
Using the Hiking Baby Carrier at Your Destination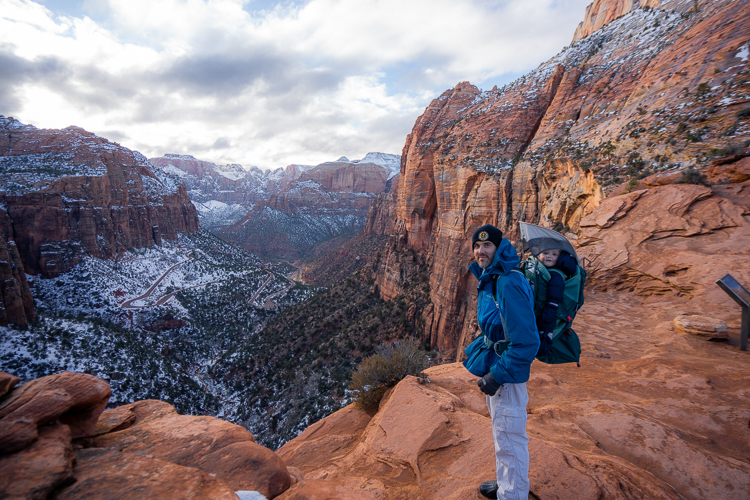 The features a hiking baby carrier can offer vs. a stroller or soft carrier are compelling – stairs and hikes are no problem, you've got a sun cover for your baby, and there's space to carry a water bladder and other essentials in the bottom compartment.
If you won't be out for too long, you can even stick the essentials in the bottom and leave the diaper bag at your hotel.
On public transport, just keep in mind that it'll add a lot of width to your back. On a bus or crowded train, or if you want to sit down, you'll have to remove it. The nice thing about hiking baby carriers is that with their metal frame, they can usually stand up on their own. I wouldn't trust my 1-year-old not to knock it over, but if I'm right there and holding onto it, it's nice that it can stand up.
If you'll be doing any hiking, think you'll find more stairs than elevators, or aren't sure about the state of the sidewalks where you're going, a hiking baby carrier can be a great choice for your comfort and your baby or toddler's comfort. We're so glad to have ours, and although it takes up some space when traveling, it's always been worth it.