Are Little Sleepies Worth Buying? (NOT Sponsored Review!)
Are Little Sleepies worth it? One day while scrolling instagram, I was targeted with an ad that had me asking myself this question. They were made from the same soft bamboo as Kyte Baby, which I love, and had unique patterns. Best of all, they had the fold over mitts on every baby size of their zippies.
So I bought some, and then I bought more. This is why I like them (and a few reasons why I don't):
What I Love About Little Sleepies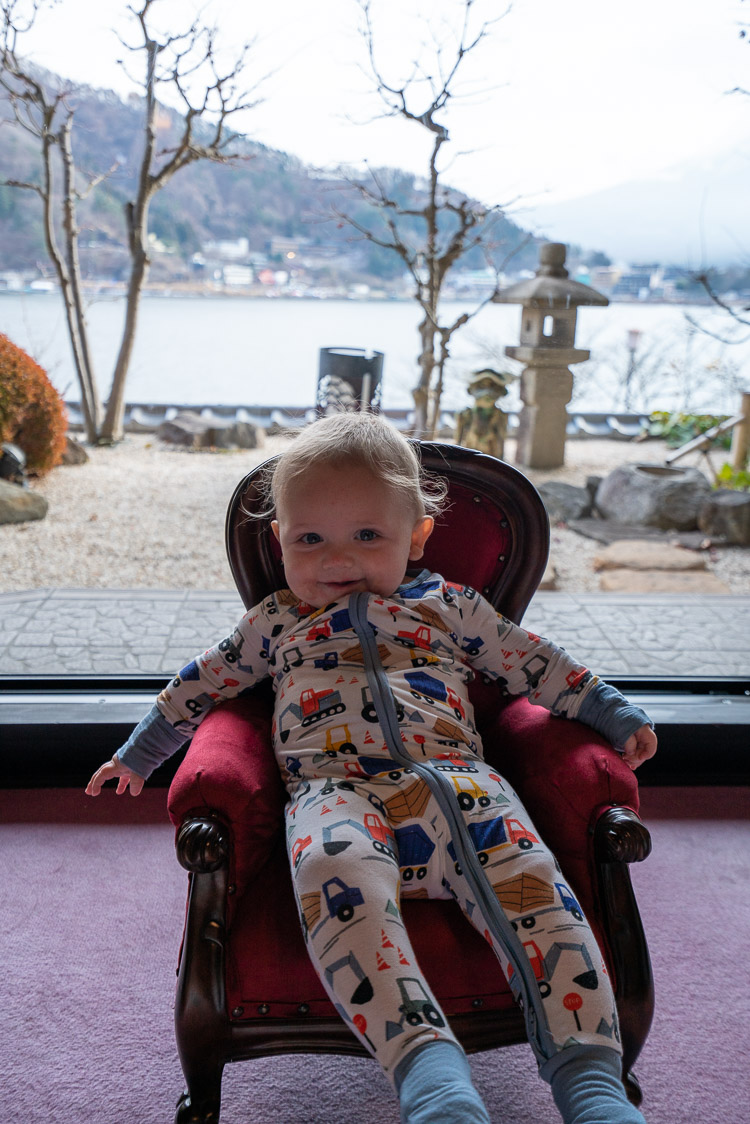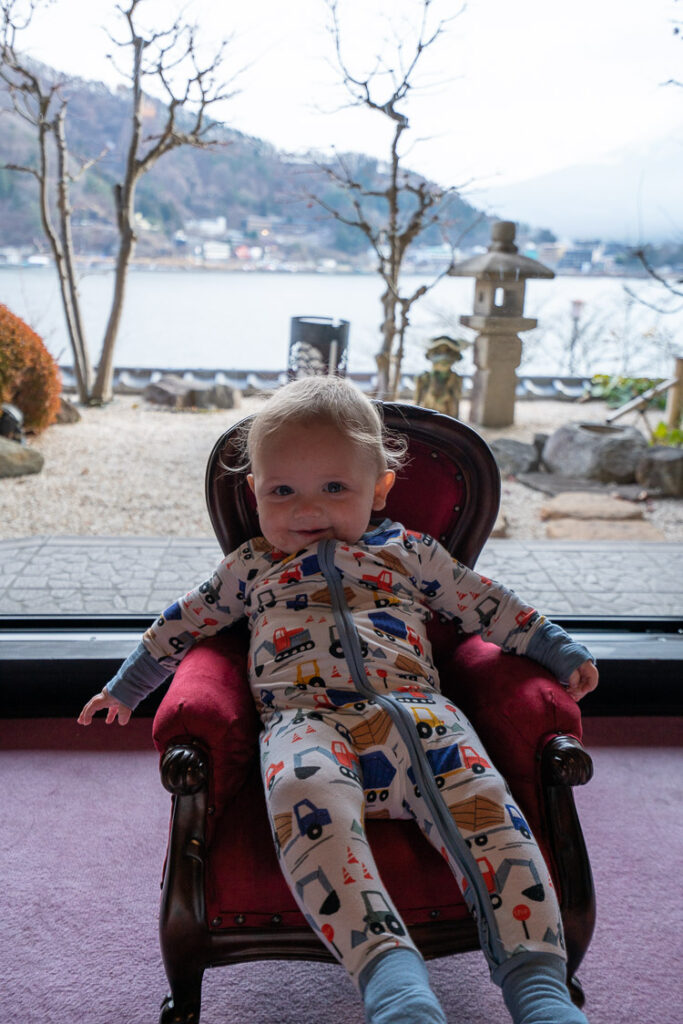 Super comfortable and they ZIP!
Little Sleepies are made from bamboo viscose material with a proprietary, custom-milled blend they've branded Lunaluxe. It is truly soft. I ended up buying a few PJ sets for myself and my partner and they're so comfortable we wear them all the time. Since baby skin is so sensitive, especially our baby's, it's nice to have an option that is hypoallergenic as well. It also helps with body temperature regulation.
The two-way zippers are also key, since we learned early on that we do not enjoy snaps. Zippers are just so much more quick and efficient for diaper changes! We ditched the snaps in the newborn clothes and never looked back. My son has exclusively worn zipping onesies since he was born.
Little Sleepies last longer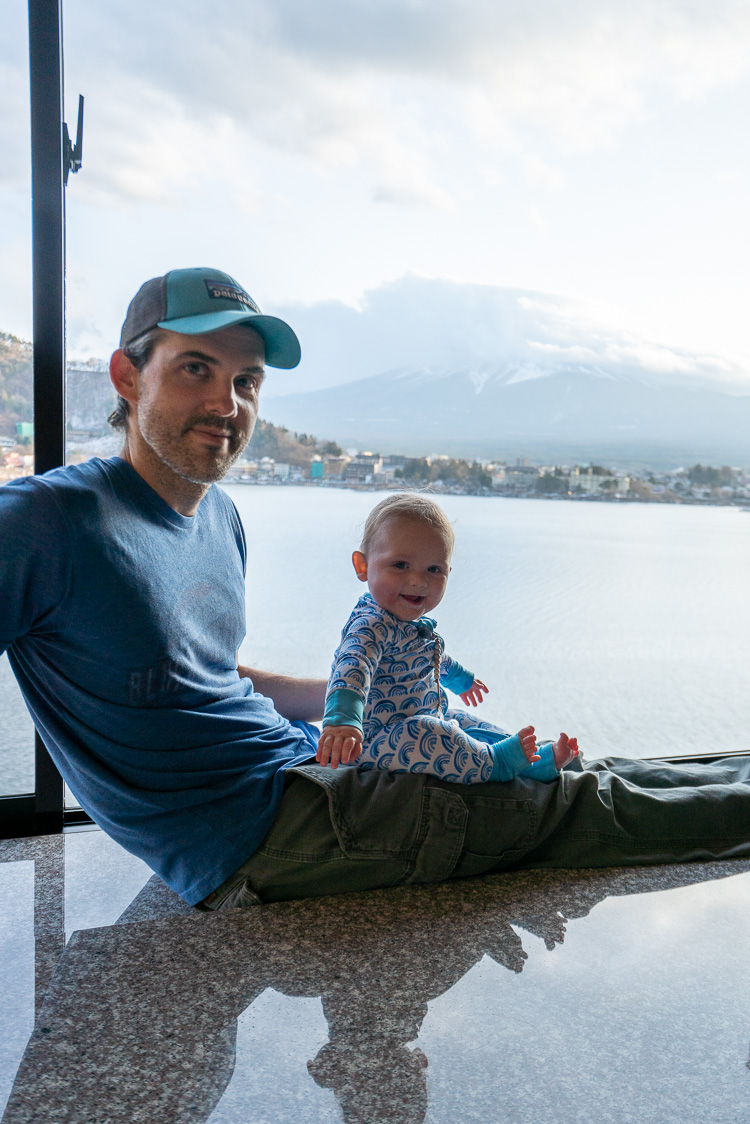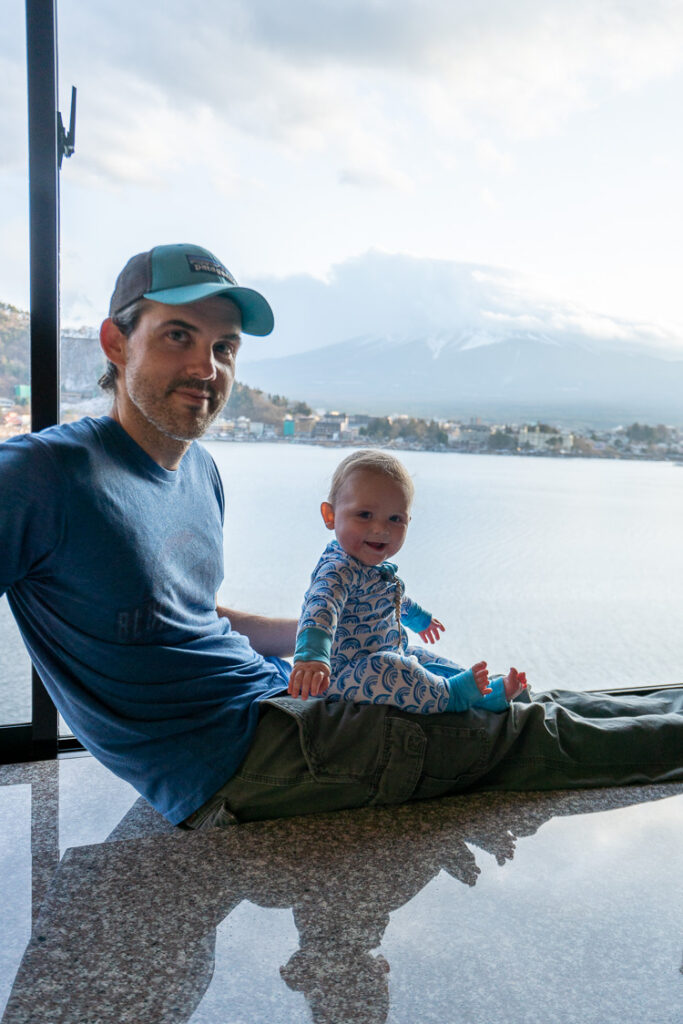 One of the selling points is the promise that the Little Sleepies are designed to fit 3x longer. It's true – our quite large 10 month old baby can still fit in his six month Little Sleepies having well outgrown the Kyte Baby onesies.
That said, the sleeves can be incredibly long and might require some folding back when going up a size. This can be a good or a bad thing. Either way, we truly have been able to use these for much longer than his other clothes thanks to the stretchy material and the longer, foldable cuffs on the hands and feet.
The whole family can match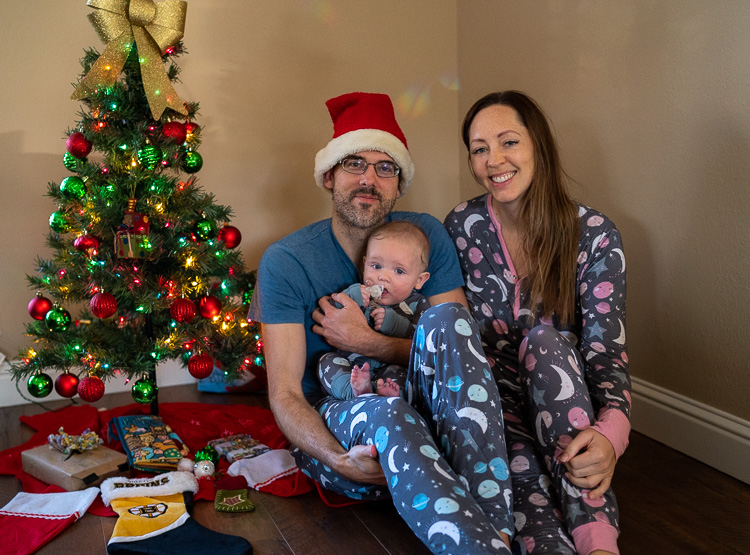 Is it nerdy? Absolutely. Do I care? Not a bit! I love matching with my little guy and when I first bought these jammies I had no idea how obsessed with them we would all become. They are so comfortable, Garrett and I started to basically live in them at home. Now I regularly check what they have on sale so we can get more matching family sets. It's how we ended up with a family set of some truly BRIGHT rainbow jammies.
Many of the patterns and colors are limited editions as well, so if you see something you like, it may not be available again in the future.
Fold over cuffs are standard on all baby sizes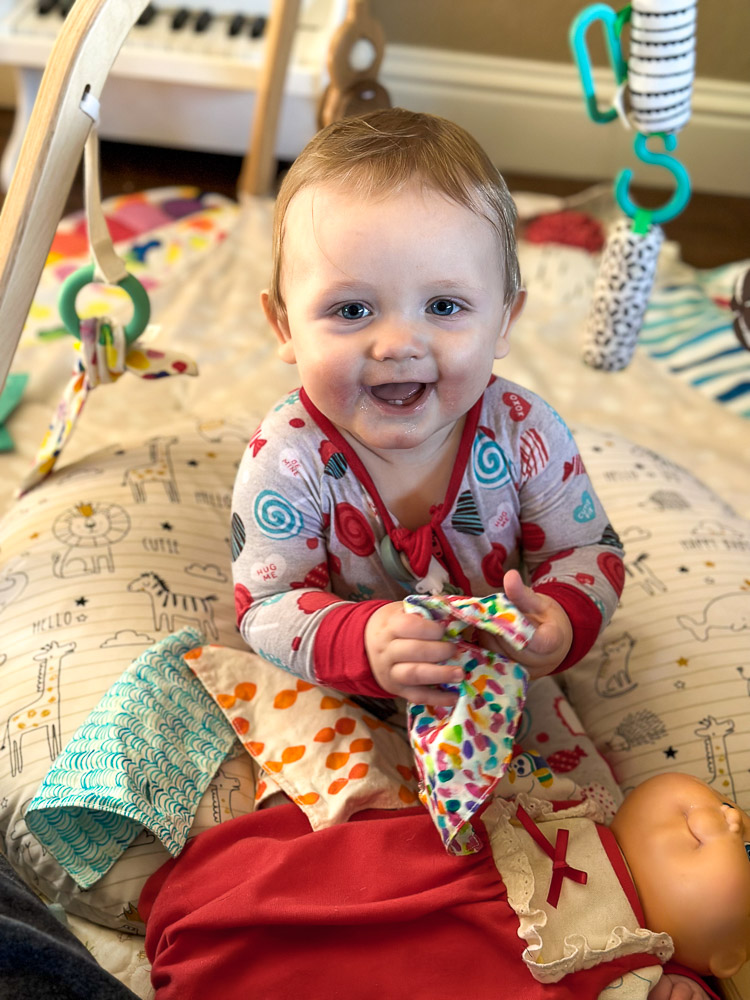 The zippies feature fold-over cuffs, allowing all sizes to convert from footless romper to footed sleeper. For sizes under 18 months, they also feature fold-over mittens to keep hands and nails covered. Our son practically lives in Little Sleepies thanks to this feature. He often scratches his face during naps or overnight, so it gives me peace of mind to have his hands covered.
Most other brands don't have the mittens past the newborn sizes, and I'm thankful we could find a company that has them for older babies.
What I Don't Love About Little Sleepies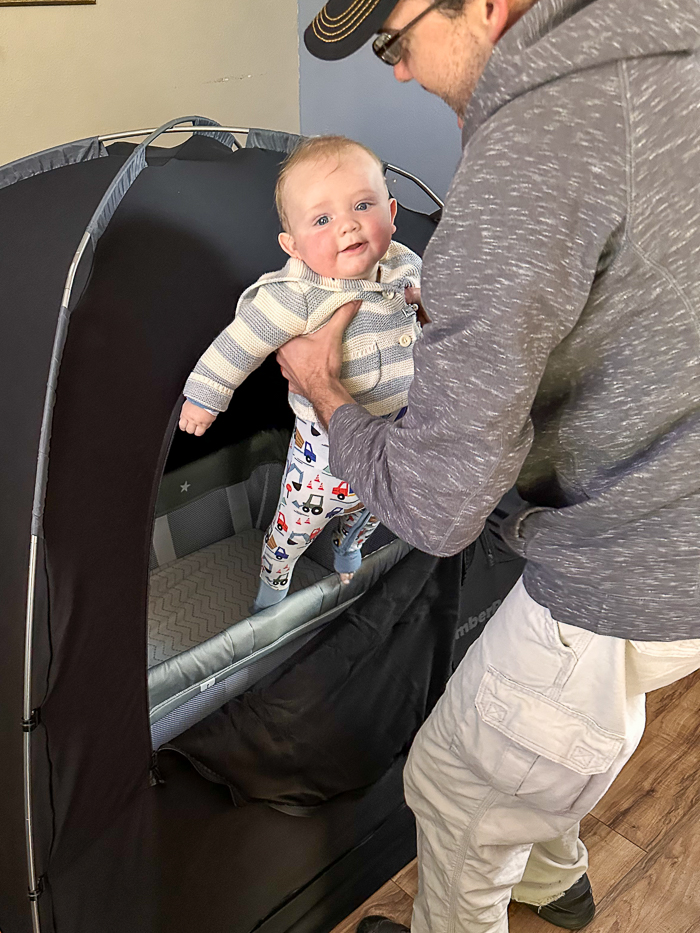 They pill easily
My biggest issue with Little Sleepies is the same I have with Kyte Baby and all of our bamboo clothing – the pilling of the fabric. I know that it's just the nature of bamboo rayon, but it's still disappointing.
Thanks to the busy patterns, it's usually not obvious. Since for me these are all about utility (a sleep outfit that protects his face from his nails), it's more about the features than the looks anyways.
They look like sleepwear
I wish I could take the look of Kyte Baby and the longer-lasting fit and fold over mittens of the Little Sleepies and combine them – then I'd have my perfect baby clothes.
Although some of the patterns are really nice of the Zippies, most of them do look like pajamas. I particularly love the moons, watercolor, blue rainbows, and lemons, and have also bought the matching sharks set for my best friend and her son.
I get it, they're marketed as sleepwear. For most people, just using these for sleep is probably not a problem, but I'm the kind of mom who will only bother to change herself and her child out of jammies if completely necessary. If he's wearing Kyte Baby, he looks good to go, but in Little Sleepies, it just looks like he never changed out of his jammies (because he didn't).
Kind of pricey
It seems like just about every bamboo onesie is priced the same – $34-$38. Sometimes it's possible to get the Zippies on sale, especially if you're willing to buy one associated with a holiday after said holiday (Halloween in April, anyone?), or if you're willing to go for the louder or busier patterns. Since we are mostly wearing them at home, I don't really care.
Like Kyte Baby, there's probably also a pretty good resale market for Little Sleepies. I've had luck with selling Kyte Baby on Poshmark, and when we're done with the sleepies, I'll try selling them, too. We've just held onto the sleepies for much longer thanks to their emphasis on making their items longer-wear.
Out of all of my son's clothing, Little Sleepies are what he wears the most often. I love the fold-over mitts, the double zippers, how soft they are, and the family matching options. We'll probably be fans for a while to come!
*Some links in this post affiliate links that support this site at no extra cost to you. I only recommend products that I use and love myself. Thanks for your support!