20 Tips for Taking Your Toddler on a Road Trip
Even if you're a road trip expert from your pre-parenting days, car travel with your toddler is a whole new undertaking. Stimulate your tot with basic toys and engaging activities in the car, or better yet, have them sleep for the trip! As a mom of two who has taken lengthy road trips with my infant and toddler, I can share some clutch toys and simple tips that have helped my family along the way.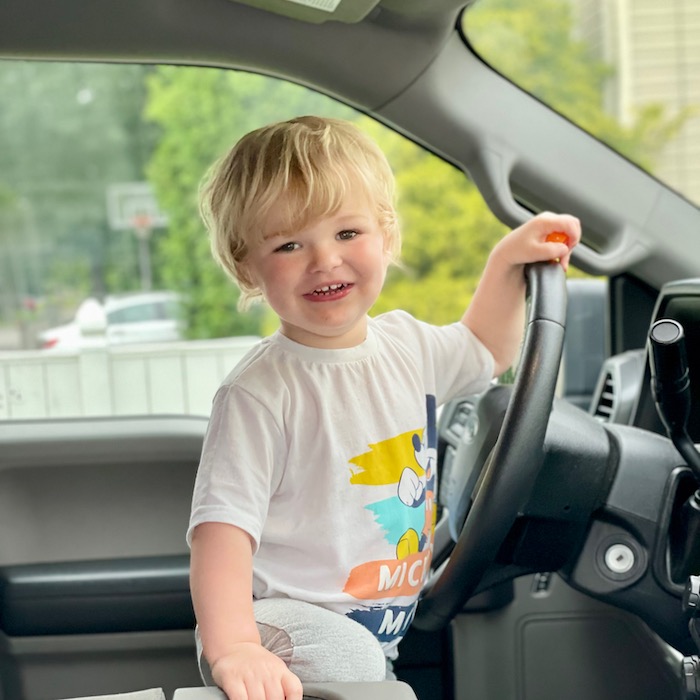 Toddler Car Toys
Your toddler may have advanced to complex lacing toys and intricate puzzles, but when it comes to car toys, one-piece items without small parts are the way to go. This might mean pulling out some of their favorites from babyhood. Here are some of our winning toy and book options for road trips with toddlers.
1. Doodle Pad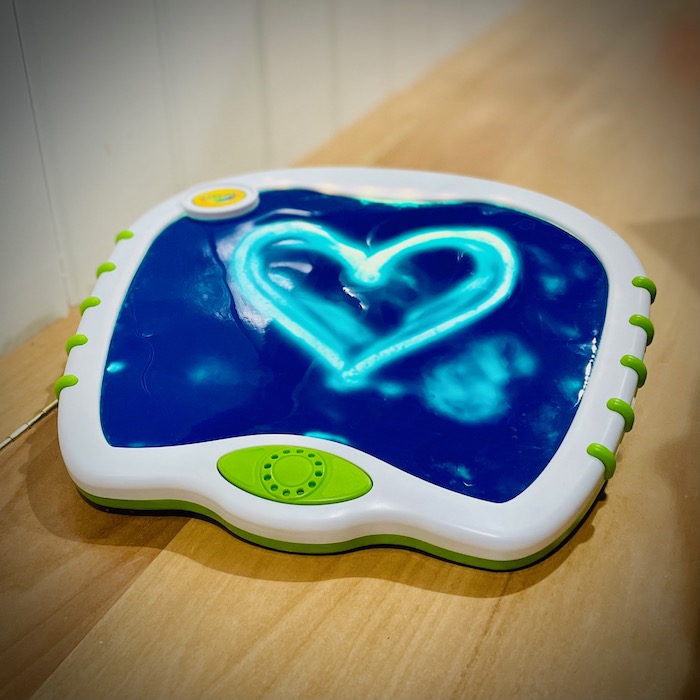 A doodle pad lets kids draw in the car without using crayons that drop on the floor out of reach. LCD writing pads allow toddlers to color and erase with the touch of a button, but be sure to get one with the magic pen attached to the board. We also love this Crayola Touch Lights Board, which lets your little one create with their fingers while they control colored lights and cheerful music.
2. Sound Books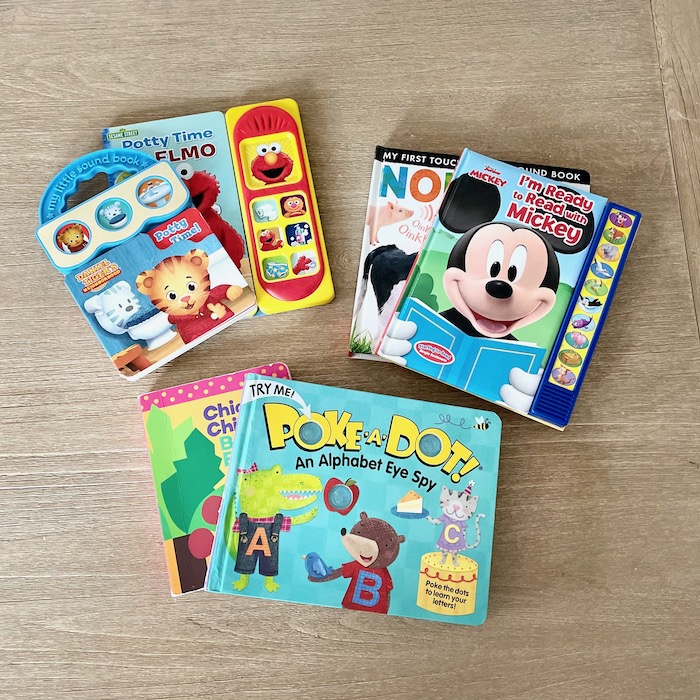 Books are perfect tools to keep your little ones busy in the car. Because you don't have to worry about disturbing other passengers as you would on a plane or a train, go all out and pick engaging and noisy options to keep your child extra interested.
Melissa & Doug's "Poke-a-Dot" books deliver satisfying sensory feedback to toddlers. We've also had success with Disney's "I'm Ready to Read" series (see Mickey Mouse, Frozen, and Moana editions), LeapFrog's 100 Animals, and Fisher-Price's Storybook Rhymes.
3.​​ Felt Busy Board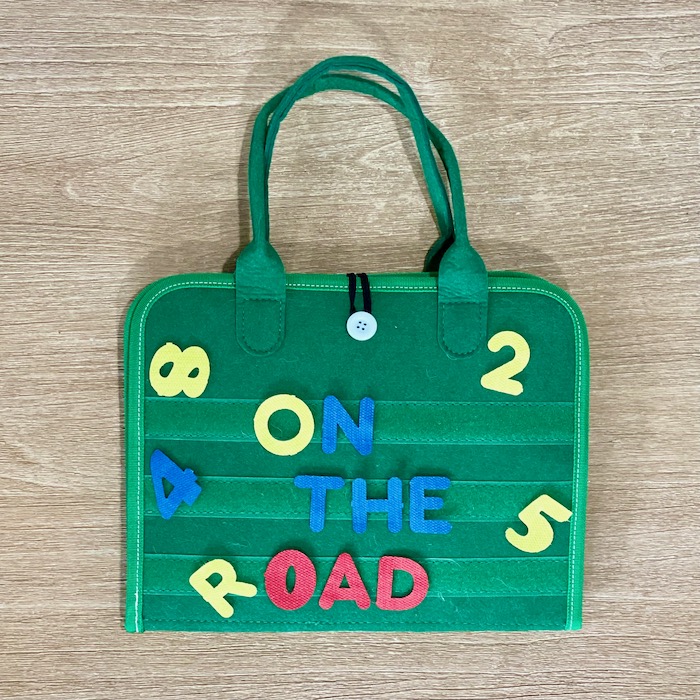 Busy boards are great options for toddlers on the road. They're filled with fine motor buckles and tasks in a compact case (so they're also good for flying!). Most come with velcro letters and numbers to play with on the outside, too.
4. Toys for Happy Feet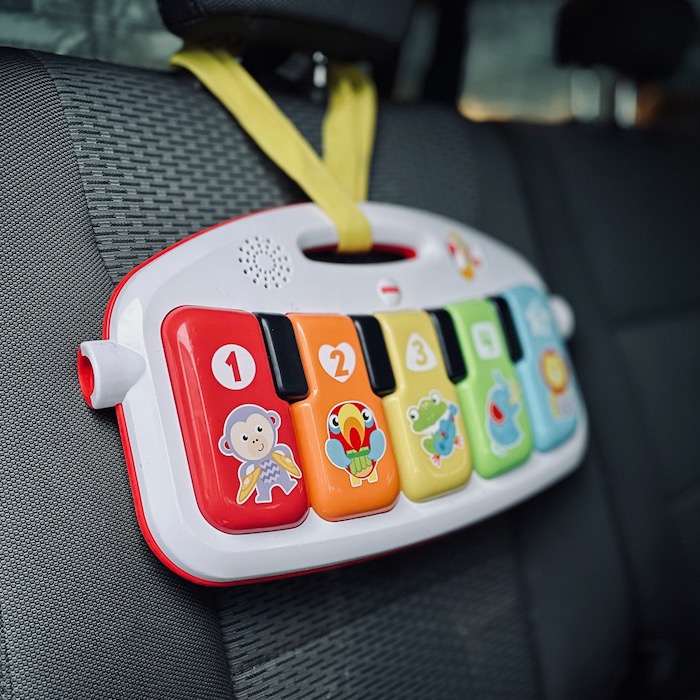 Let your toddler use their feet to play in the car, especially if they're still in a rear-facing seat. We use the piano from our Fisher-Price Kick & Play Piano Gym as a car toy for our toddler. Use a strap to hang the piano (or any other toy with buttons, sounds, and a handle) from your car's headrest, and watch your little one's toes do the rest.
5. Talking Characters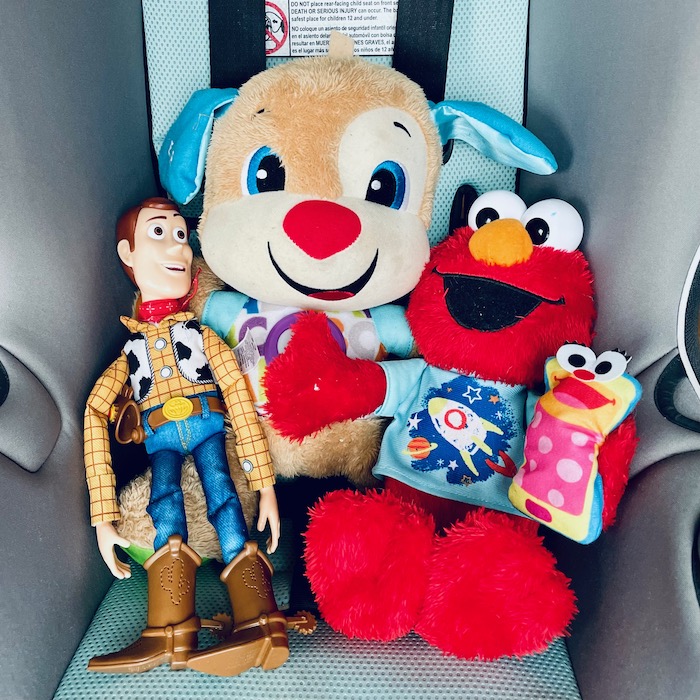 Give your toddler some little buddies for the long trip. Characters who talk can keep little ones happy in the car. This Fisher-Price puppy, musical Elmo, and Woody doll are all fun for playing and soft for snuggling throughout the ride.
6. Fidget Toys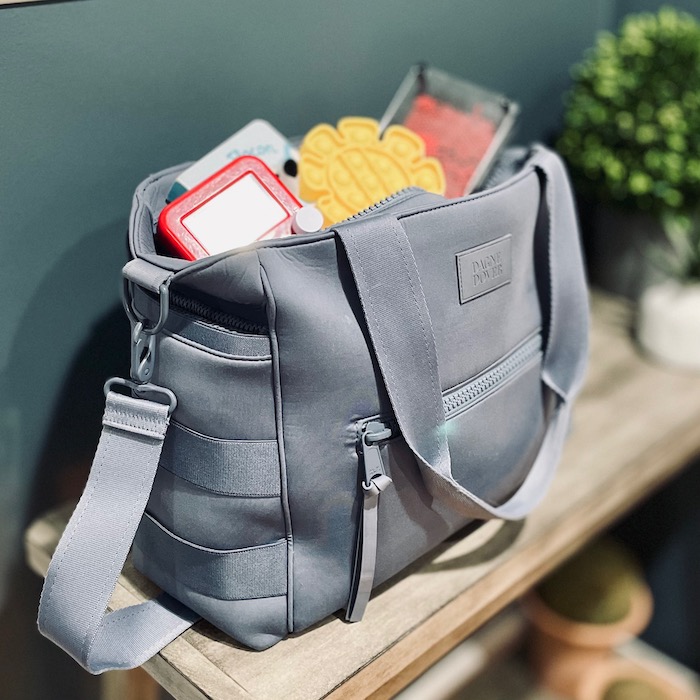 If you're trying to keep your toddler awake and distracted, consider bringing along a variety of tiny toys you can pass to them in the back seat to keep their little hands busy. Compact items like a bubble popper, a pocket Etch-a-Sketch, or musical keys are clever pieces to keep in your diaper bag for car trips, restaurants, or visits to the doctor's office.
7. Pop-Up Toys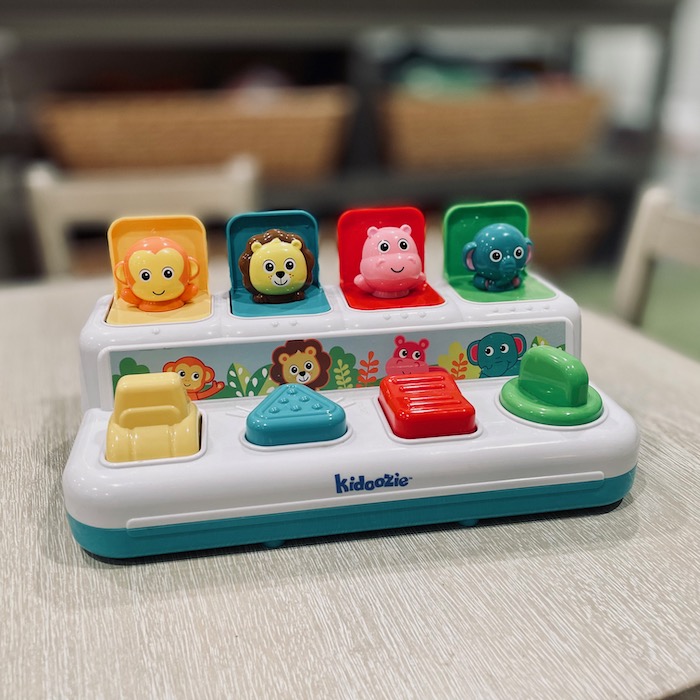 A pop-up animal toy is a classic choice for road trips because it's an engaging game for toddlers without stray pieces that hide on the car floor. Use one in the car and then bring it inside as a fun toy for your toddler when you arrive at your destination. Playskool and Fisher-Price also offer pop-up options for babies and toddlers.
8. Interactive Sound Toys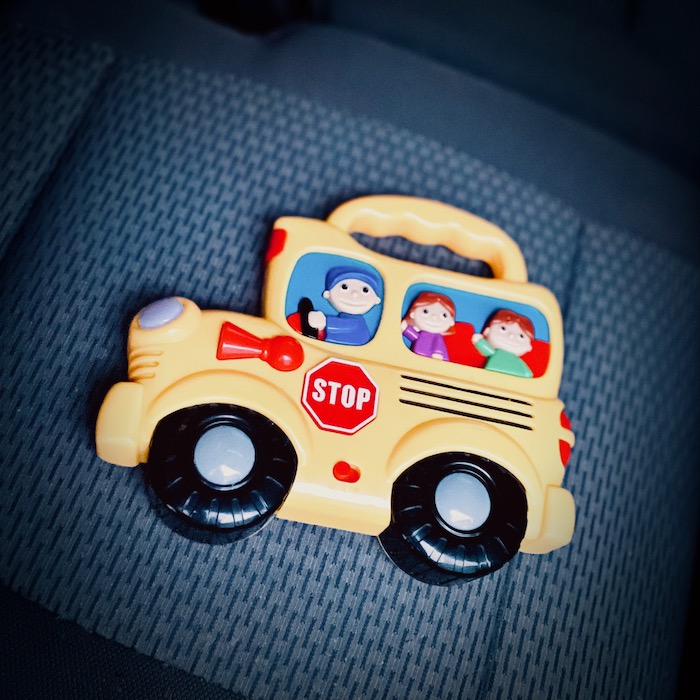 Any toy with buttons and sounds that your little one can hold on to is a good choice for the road. I can't tell you how many times we have heard the lines of "Wheels on the Bus" playing from this Learning Journey toy in the back seat. Also check out Melissa & Doug's Vroom & Zoom Interactive Dashboard, VTech's Turn and Learn Driver, and Fisher-Price's See 'n Say Toddler​​ Toy.
9. Cell Phone Toys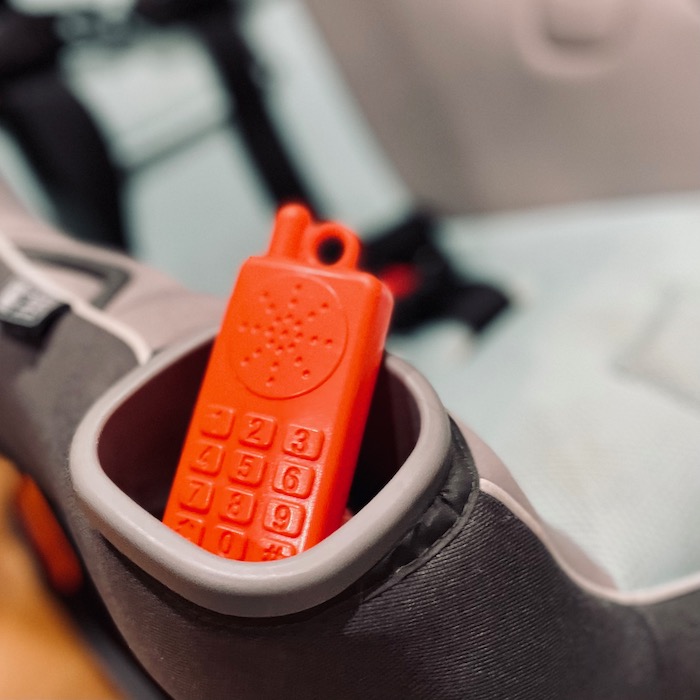 When toddlers see their parents do something over and over, they naturally want to repeat it themselves. It's no wonder kids are so interested in toys that look like smartphones. Fisher-Price, LeapFrog, and VTech all have fun cell phone toys with interactive buttons and lights that will keep your little one busy for longer than you might think.
10. Kids Tablet (But Save It!)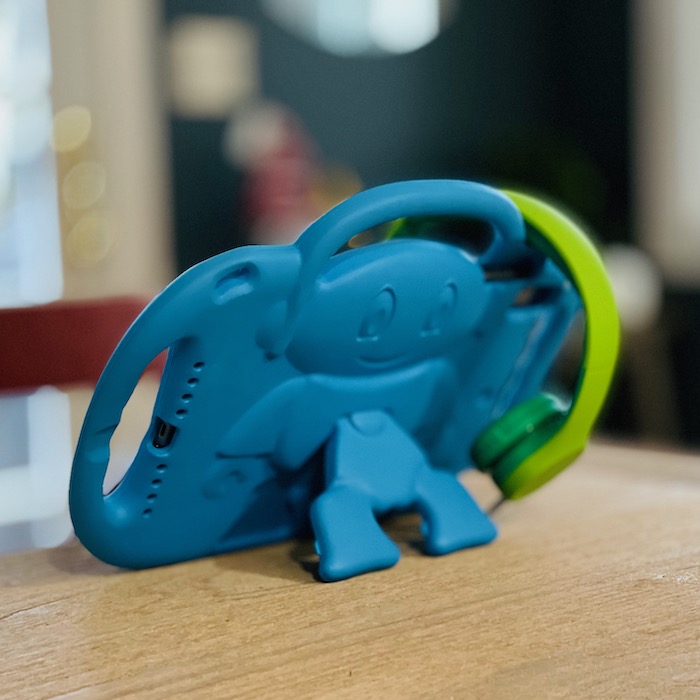 Most parents (and pediatricians) agree that screen time isn't something children should be overloading or using to replace educational and active experiences. But if your child is going to be sitting in their car seat for several hours, a tablet may be just the thing that keeps them calm and saves everyone from a chaotic trip.
If you plan on having your child go for some screen time in the car, download their favorite shows and movies ahead of time, and save the screen time for when you really need it—like the last hour of the trip. Invest in an iPad case that's easy for them to hold, or that you can suspend from the seat back or headrest. When it's time for snoozing, it's probably best to stow the tablet away so that it doesn't keep your toddler awake.
Planning & Managing Your Trip
You've rounded up the toys you'll bring in the car and hand back (safely) to your toddler throughout the trip. Now it's time to do some key planning to make sure you're setting your family up for a smooth ride. Here are some of our most valuable lessons learned from countless road trips with our toddler.
11. Choose Your Departure Time Carefully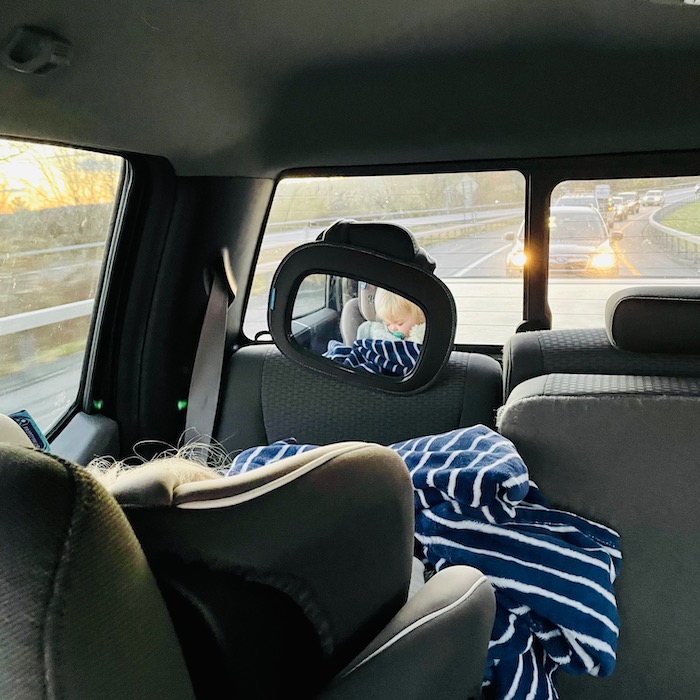 The time you leave for your trip matters, especially if it's a long one. We've traveled at all times of day as a family, and for a drive that's roughly five hours, our personal favorite is to leave at the uncommon hour of 4:00 AM.
Call us crazy, but a 4:00 departure means the kids fall back asleep in the car, there's no traffic to worry about, and it's still morning when we arrive at grandma's house. Of course, it does mean we have to prioritize sleep the night before and load up on coffee to-go.
Our other favorite is to leave at around 6:00 PM. Kids can have an early dinner right before leaving, play for a couple hours in the car, and then fall asleep for the remainder of the trip. Essentially, any time that makes for sparse traffic and sleeping children is a good time to drive.
12. Stop for Gas Early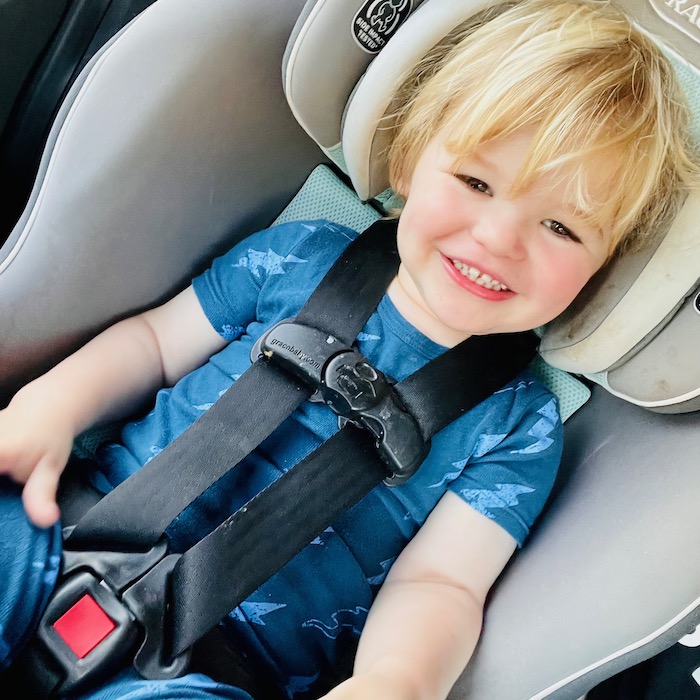 It's always a good idea to gas up early and stop for snacks and coffee, if need be, when your child is still awake and cheerful. The last thing you want is to stop after your child has fallen asleep, wake them up accidentally, and manage a cranky backseat driver for the rest of the ride.
13. Seat Your Kids Next to Each Other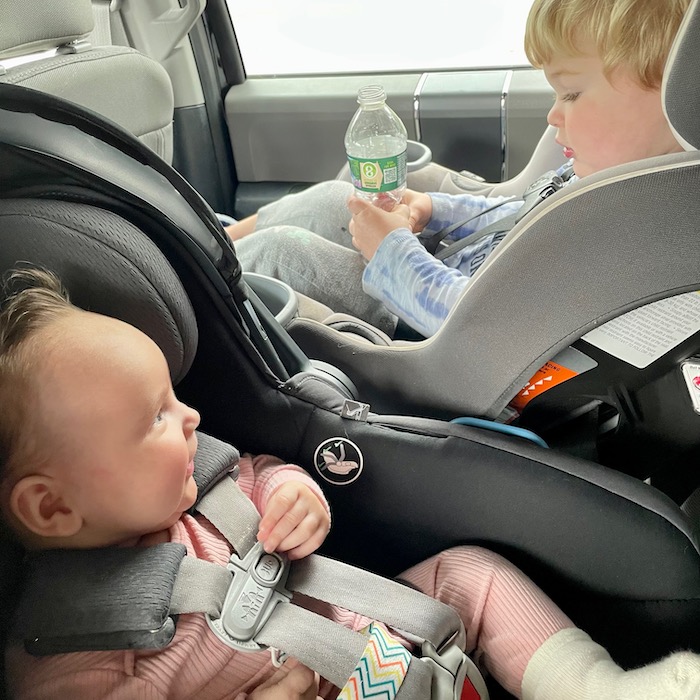 If you have more than one child, it can help to put them right next to each other in the back seat. You may be surprised at the level of amusement they can provide one another, just through babbling and simple face expressions. Your older child (even if that's the toddler!) can help entertain or hand a toy over to the younger one.
14. Adjust the Car Seat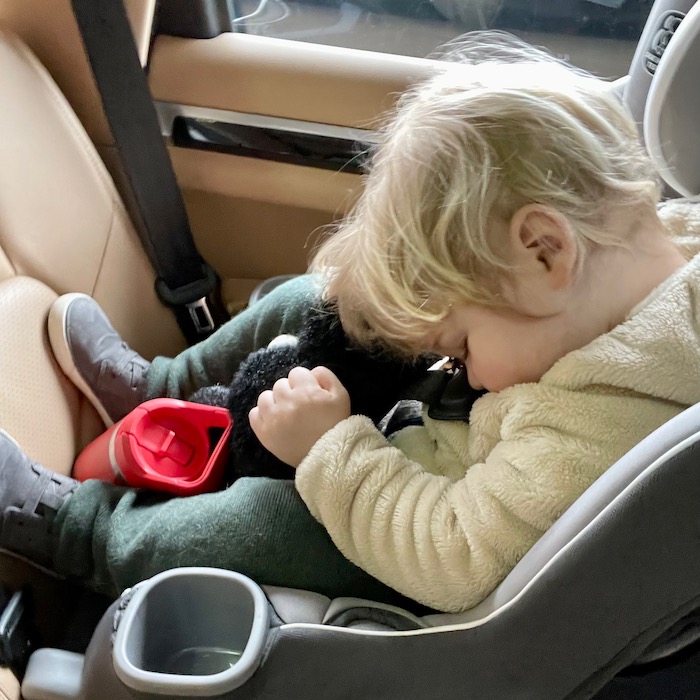 Before setting off for your trip, make sure your child's car seat is super secure and in the correct position. If the car seat has an adjustable recline, there should be indicators on it telling you which positions are safe for front-facing and rear-facing orientations.
For longer car rides, it might be a good idea to put the seat in the most reclined safe position so that your child's head doesn't fall forward when sleeping (see evidence below!). Make sure they have enough leg room, and that their head support is raised to the correct level for their precious noggin.
15. Bring Lots of Food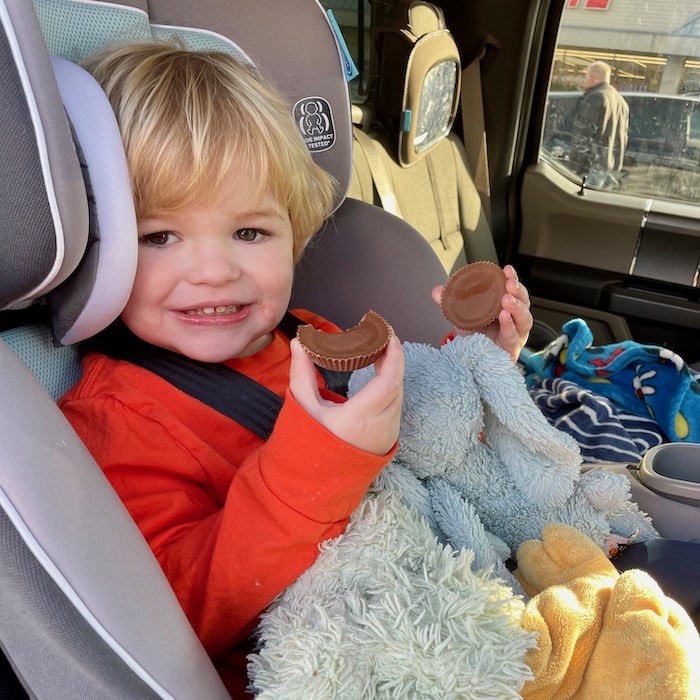 In a toddler's mind, snacks make the world go round. My general rule of thumb when going out with my toddler son is to bring enough to feed a family of six. It's all about having enough options that your toddler can choose what to eat and feel like they're in the driver's seat.
A simple sandwich like peanut butter and jelly is an easy meal for a toddler to eat in the car. Make sure you also have a couple good snack catchers to prevent spills when it comes to crackers or grapes. Pouches are great for the car, but they can become messy depending on how creative your toddler gets.
There are tons of healthy toddler snack options out there, but sometimes you've got to go for the good stuff. One time my son was so excited about where we were going (grandma's house—it's really the place to be), that I had to promise him a large Reese's candy for him to be okay with us stopping to feed his sister.
16. Buy a Good No-Spill Cup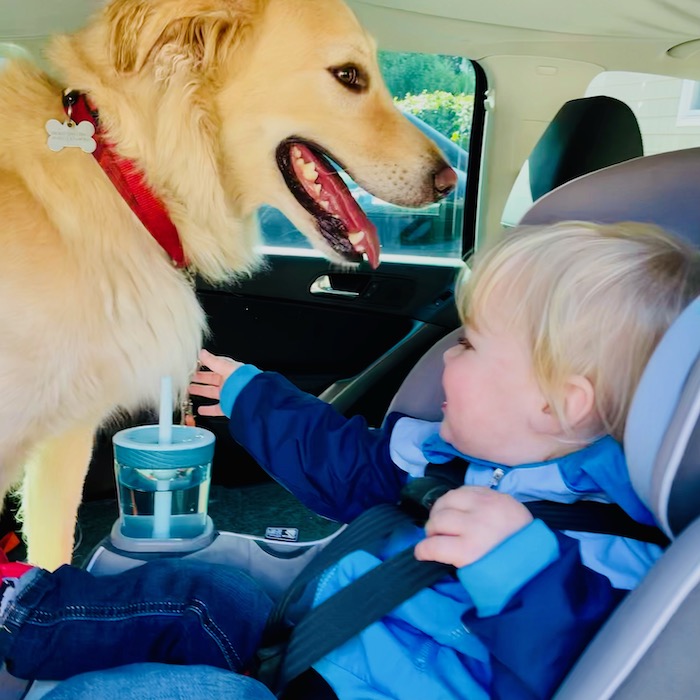 Spills in the back seat of the car are no fun when you're stuck up front driving. Invest in a high quality water bottle (check out Yeti's insulated Rambler Jr. or Contigo's kids bottle with a snappy flip top), or a no-spill cup so your toddler can stay hydrated on the go.
We love these straw tumblers from Contigo. They are truly spill-proof, and they fit nicely in cup holders. We usually fill one with water to give our son from the start of the drive, and keep one filled with milk in a cooler to hand off later in the trip.
17. Pack a Travel Potty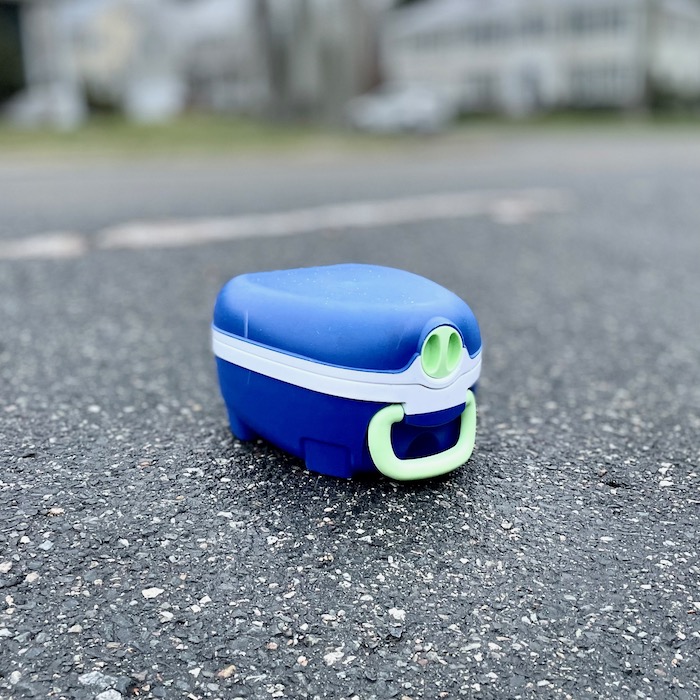 If you've started the unique and life-changing parenting journey that is potty training, it's a good idea to keep a kids potty in the car. We love our Summer Infant potty with songs and lights at home (there's nothing better than hearing "Hallelujah" play when my toddler flushes), but it's a bit bulky for travel.
We've had success with our toddler using the My Carry Potty. With a simple design and convenient handle, it's compact and easy to seal up for transporting. It also comes in a ton of cute colors and patterns (like a penguin, a dinosaur, and even a cow) to make little ones smile. Read my full review here!
18. Download All the Kid Music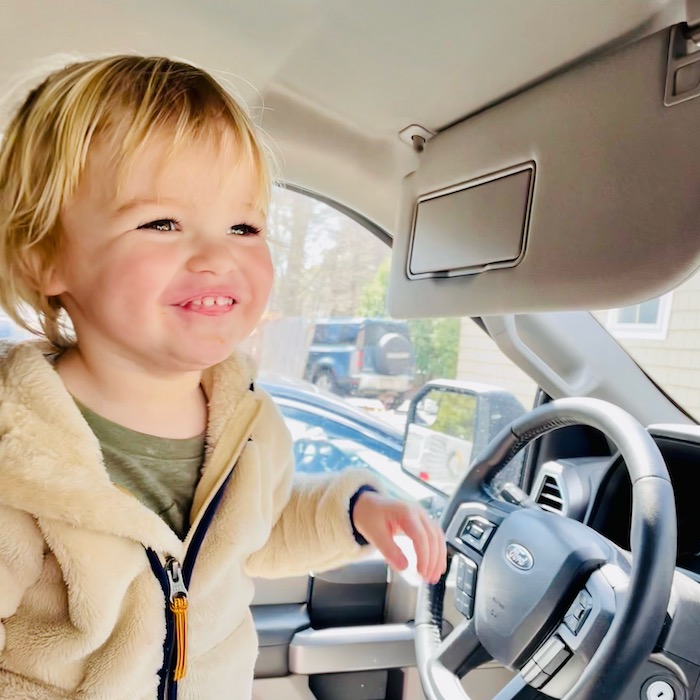 Music can make a big impact on your child's mood during the drive. This might be the time to sacrifice your dreams of listening to that '90s Road Trip playlist the whole way in exchange for "Baby Beluga" or the soundtrack of Frozen on repeat.
When you're stuck in traffic and you see that fellow parent clapping along to "If You're Happy and You Know It," give them a knowing nod and take heart in the fact that you're not alone!
19. Make Sure Your Car Is Equipped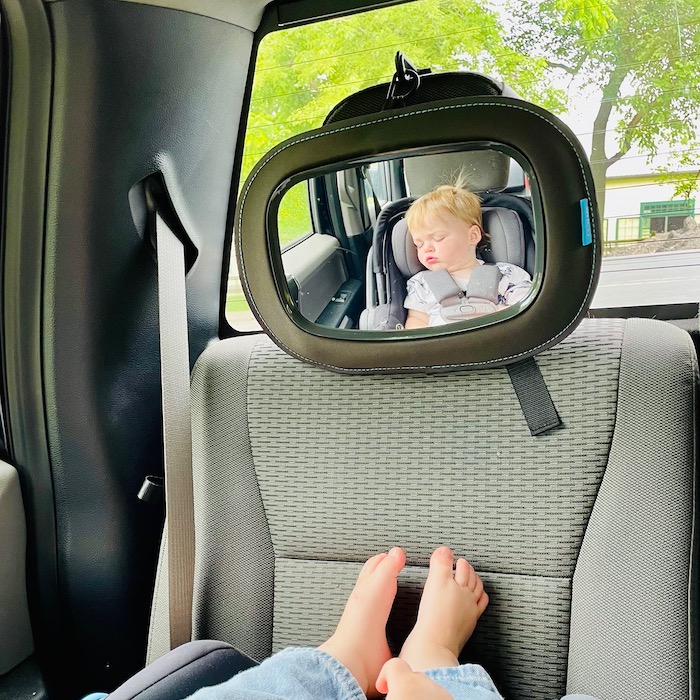 A mirror that helps you see your child's face during the drive (if still rear-facing) can provide peace of mind and help you communicate with them while in the front seat. Fun options with lights and cute creatures can also keep your toddler entertained.
Look into buying some car window shades to keep the glare off your toddler's face, especially if they'll be sleeping in the car. If leaving in the early morning before daylight, be sure to put the shades on your car windows before departure so the car stays dim as the sun rises.
20. Bring Items to Signal Sleep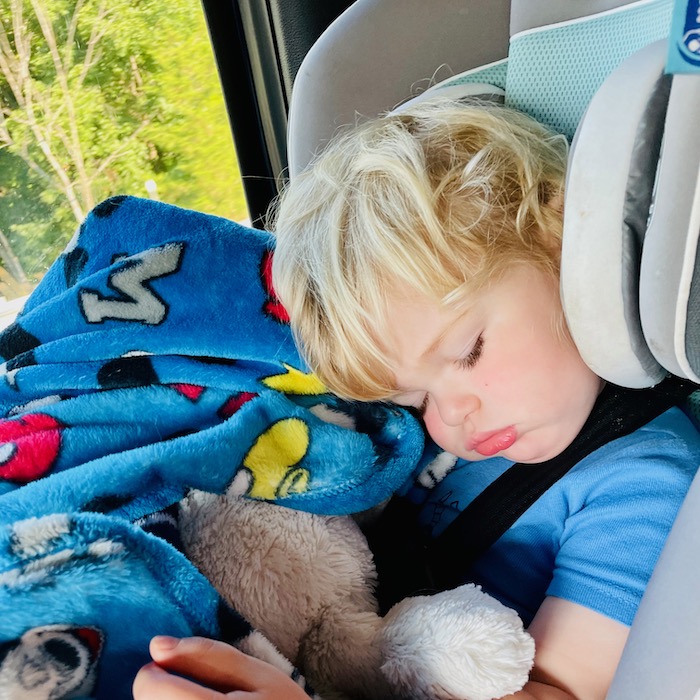 If you're planning on having your toddler sleep during the drive, bring some items from home to help signal that it's time to snooze. Their favorite blankets, stuffed animals, and pacifiers can help them settle in for a nap or nighttime sleep.
Hand them over when it's close to bedtime and dress them in pajamas if need be. You can also use a white noise machine to help them doze off. Once they're asleep, put on your favorite playlist, and for the sake of everyone in the car, try not to stop!
Though road trips look a bit different with a toddler, they can still be just as much fun with the right tools and a bit of planning ahead. Happy travels!
Pin me for later: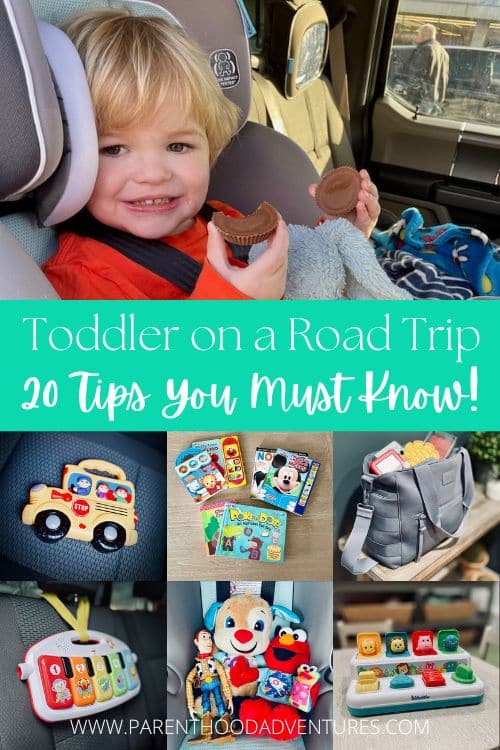 *Some links in this post are affiliates links. Purchasing through these links supports our site at no extra cost to you. Thanks for keeping us going!