Camping with Kids: Our Complete Checklist of the 35 Essentials
Before having kids, camping was one of my favorite ways to travel, explore new places and spend time outside with my husband. When we started raising kids, we couldn't wait to make s'mores together, pack the little rascals into a big tent, and sleep under the stars side by side with them.
Now that we've taken multiple camping trips with our young son and daughter, we've learned which equipment not to leave home without. Beyond the traditional supplies that are necessary on any camping trip — like a headlamp, a camping stove, and firewood — we've rounded up the top 35 items to add to your packing list when the kids are joining in on the fun.
Sleep Must-Haves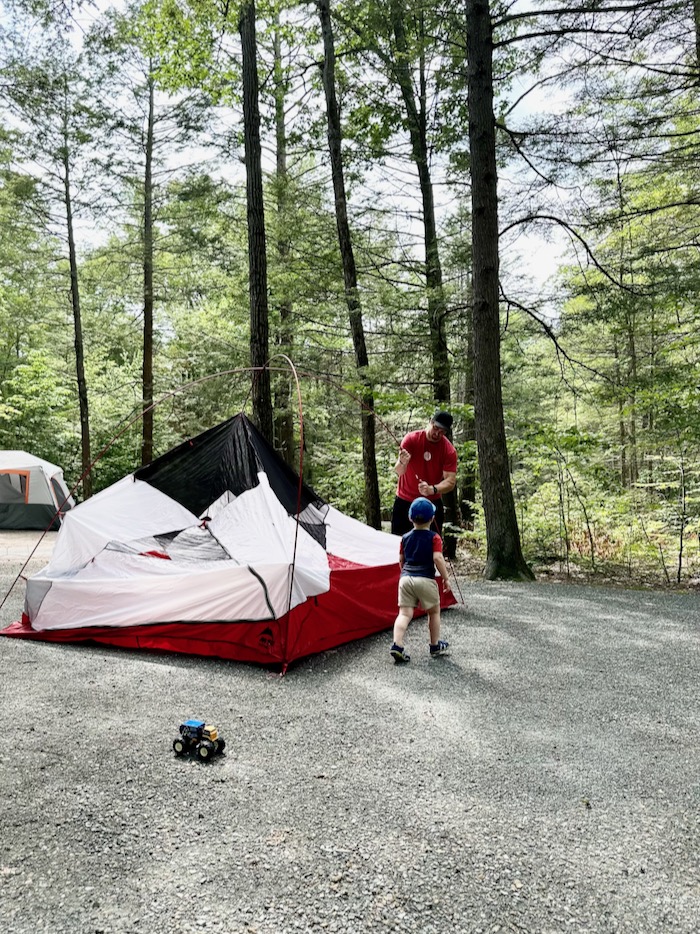 Getting your children to fall asleep in a tent and sleep soundly through the night at the campsite is no easy task. Keep their bedtime setup as close to their home sleeping environment as possible, and don't forget to pack these six camping sleep necessities on our list:
1. Family-size tent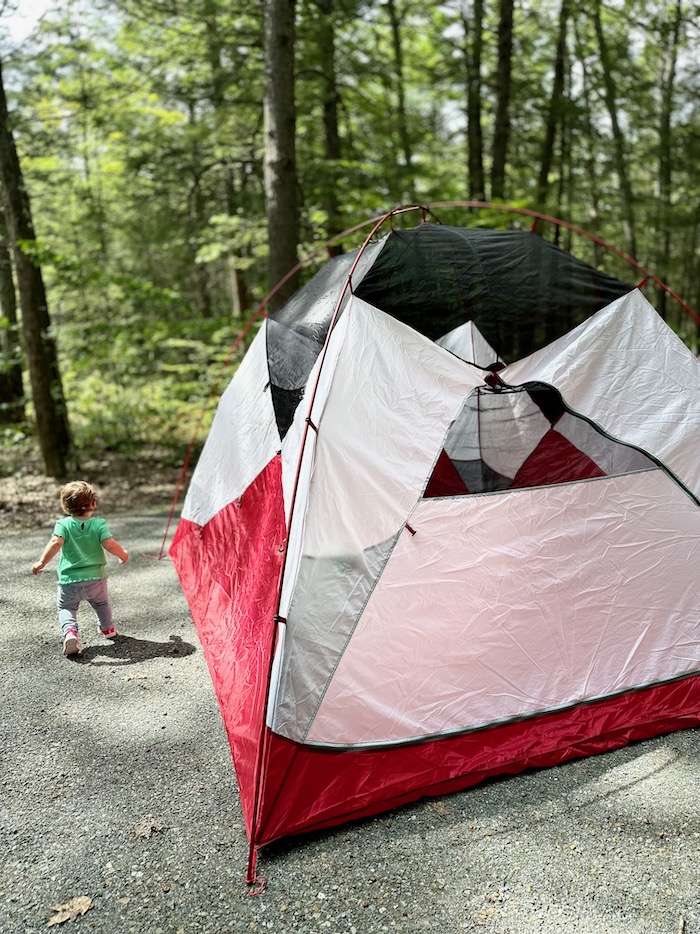 When your kids start to join you on camping adventures, it's important to have a tent large enough to fit everyone. When we started planning family camping trips, we upgraded from our MSR Hubba Hubba to the roomy MSR Habitude six-person tent.
2. Kids' sleeping bags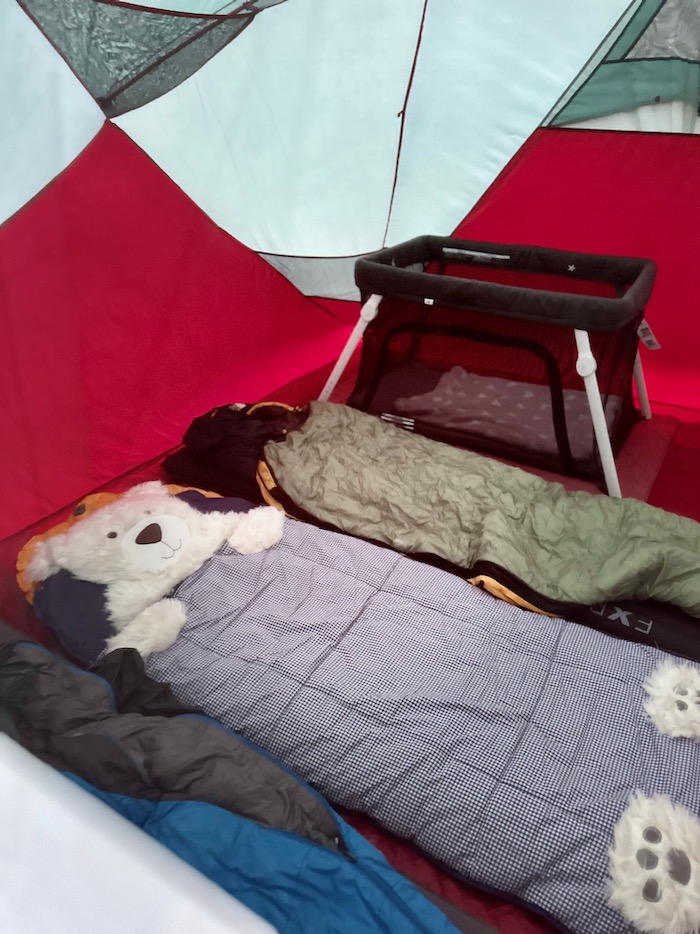 Any standard sleeping bag will work for little ones once they're out of the crib, but kid-themed options with animals or movie characters they love can help get them excited for sleep. We use our Pottery Barn Kids bear sleeping bag when we camp, and our son can't wait to set it up and climb in for a good night's rest.
3. Kid-friendly sleeping mats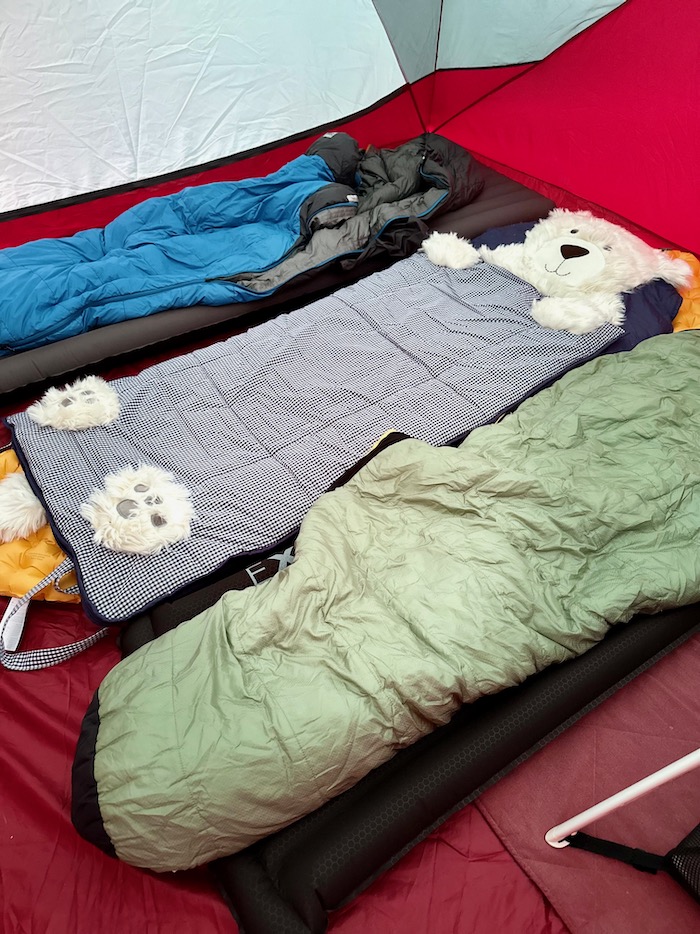 An inflatable or roll-up mat is an essential for any camping trip, but it's important to make sure you have one that will work for your child's age. For younger children who are still used to sleeping with bumpers or in a crib, the Intex Kids' Air Bed is a great choice for families who have the space.
Now that our son is well over three and hasn't been in a crib for almost two years, he does well with a standard inflatable camp mat. For cots and other popular toddler sleep solutions, see our guide on the best toddler travel beds.
4. Pack-and-play or bassinet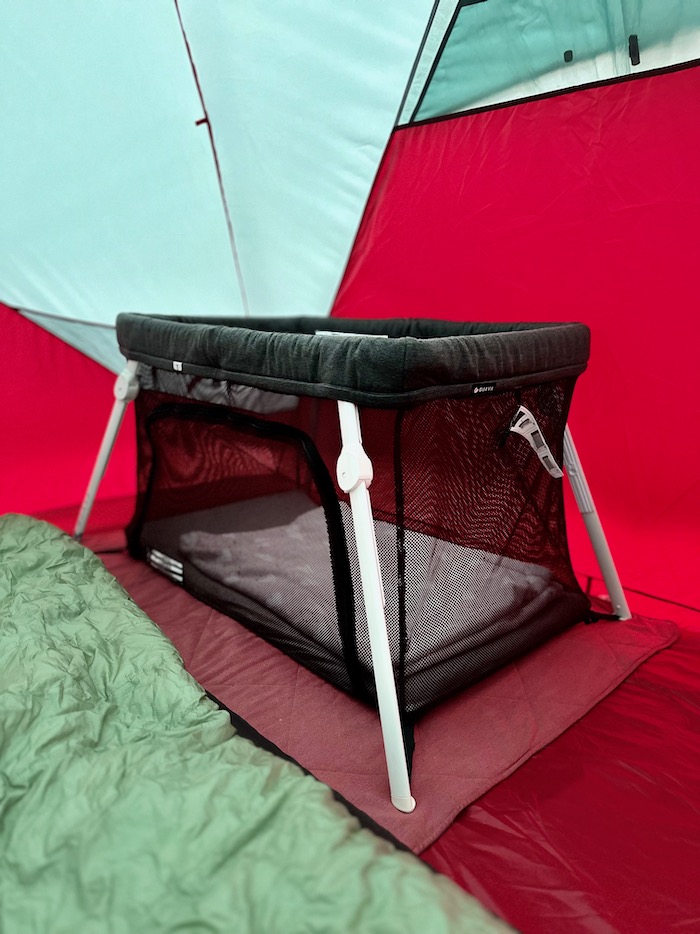 Bringing your pack-and-play or travel bassinet right into the tent is the safest way to sleep with babies and young toddlers on camping trips. I love having the ability to unzip the side of our Guava Lotus Travel Crib, so I can easily rub our daughter's back and soothe her to sleep while lying down next to her.
5. White noise
In our experience, fellow campers generally respect the rules and quiet down after sunset. However, you never know when you'll end up next to that rowdy crew who just can't resist turning the music up at 10 pm. It's a good idea to have a solution for background noise on hand, whether it's a portable sound machine or white noise downloaded to your phone. Just be sure to bring a backup charger if you want it to keep playing through the night.
6. Stroller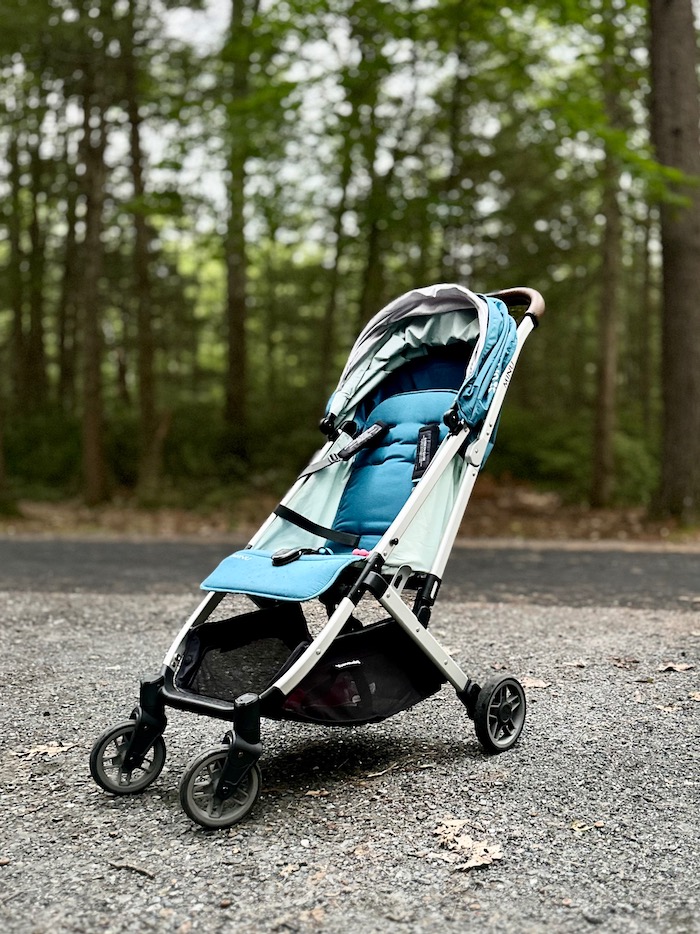 If your little one is still napping during the day, nodding off in a bright tent under the sun might not be ideal. A stroller can be clutch for snoozing on the go.
Most car-accessible campsites have paved loops that are perfect for short stroller walks. We always bring our UPPABaby Minu travel stroller with us in case we need help lulling our baby girl to sleep. (You can read up on more of our favorite lightweight strollers here.)
Food and Drink Supplies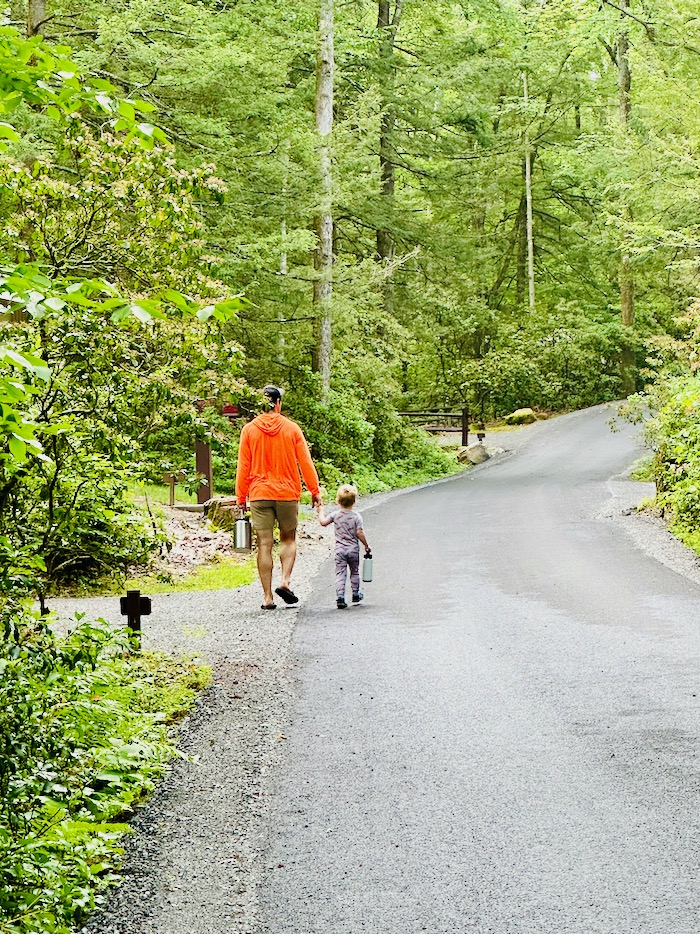 With the right equipment, making family meals on the camping stove can be easy and fun. Keep your children well-fed and well-hydrated on your trip with these essentials for snacks and meals:
7. Plastic dinnerware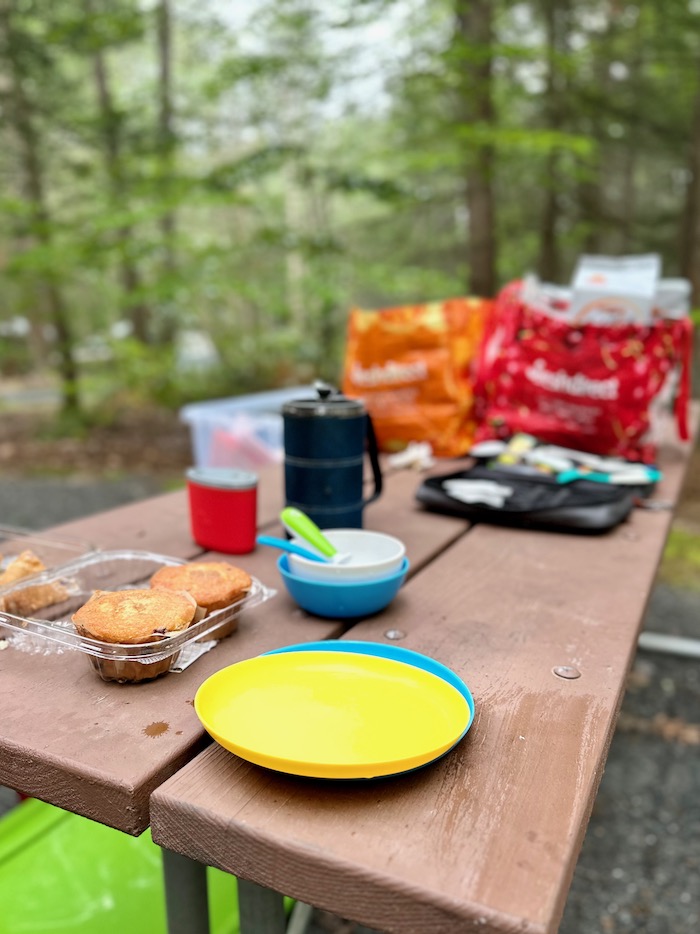 While most camping kitchen gear is already sturdy and shatter-proof, it's important to pack appropriately sized utensils, bowls, and plates that are comfortable for younger kids to use.
8. Leak-proof kids' cups
I include these Contigo cups in almost every article I write. They are completely spill-proof and easy to clean. We have almost ten of them at this point, and we use them daily for our son and daughter's water and milk.
9. Kids' water bottles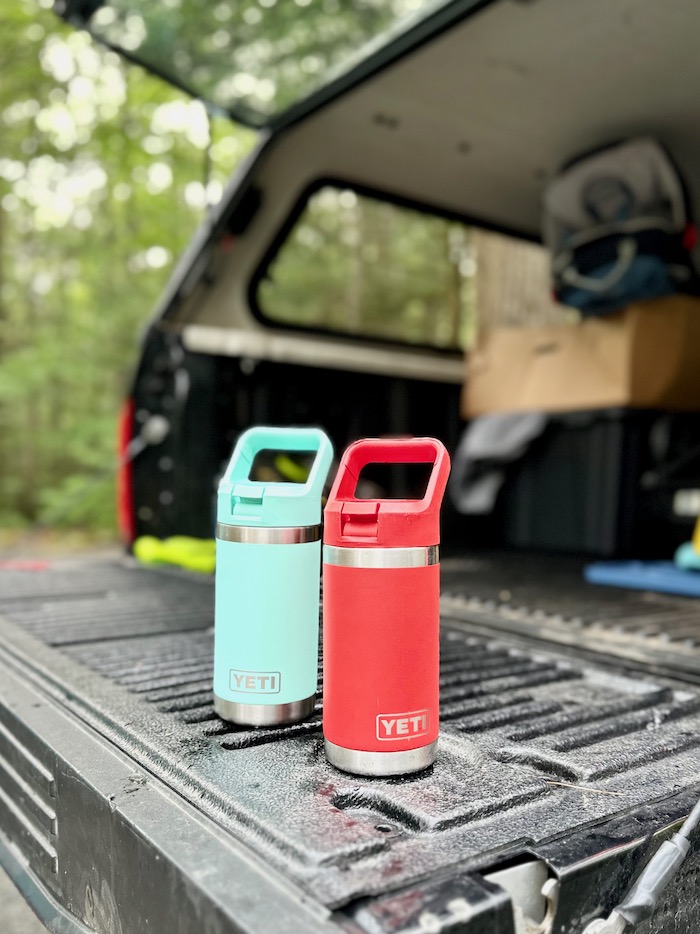 It's a good idea to have an insulated water bottle for staying hydrated during meals, hiking as a family, and lounging at the campsite. Look for one with a fold-down spout that allows it to stay clean and hidden from dirt and bugs.
10. Food containers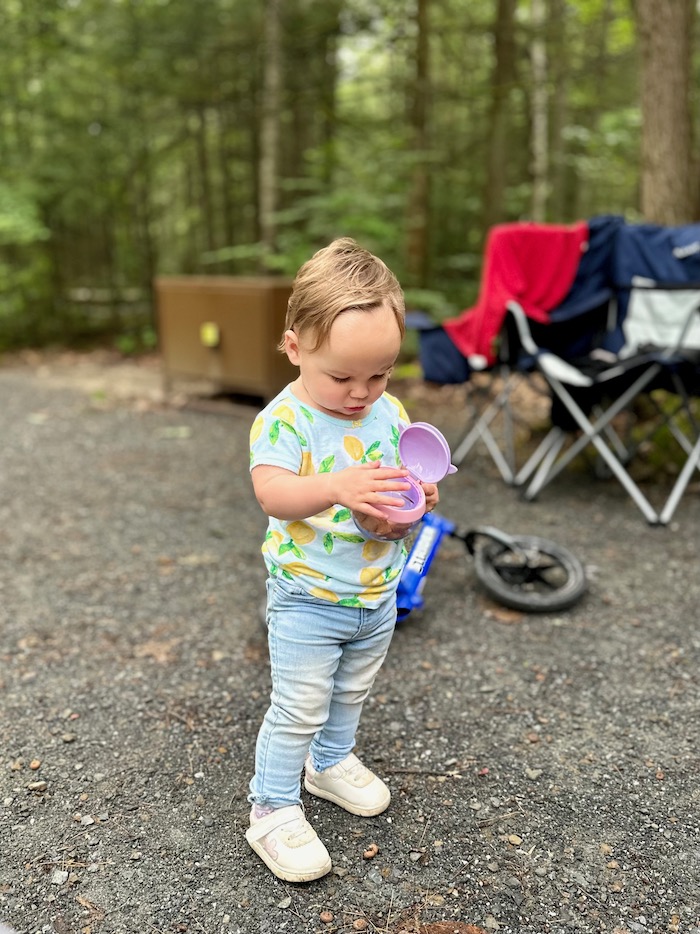 Kids are notorious for starting a meal or snack and not finishing it. Be prepared with airtight containers for leftovers. Snack cups are also great ways to keep youngsters' crackers and cereal contained without making a mess that might attract wildlife to your campsite.
11. Healthy meals and snacks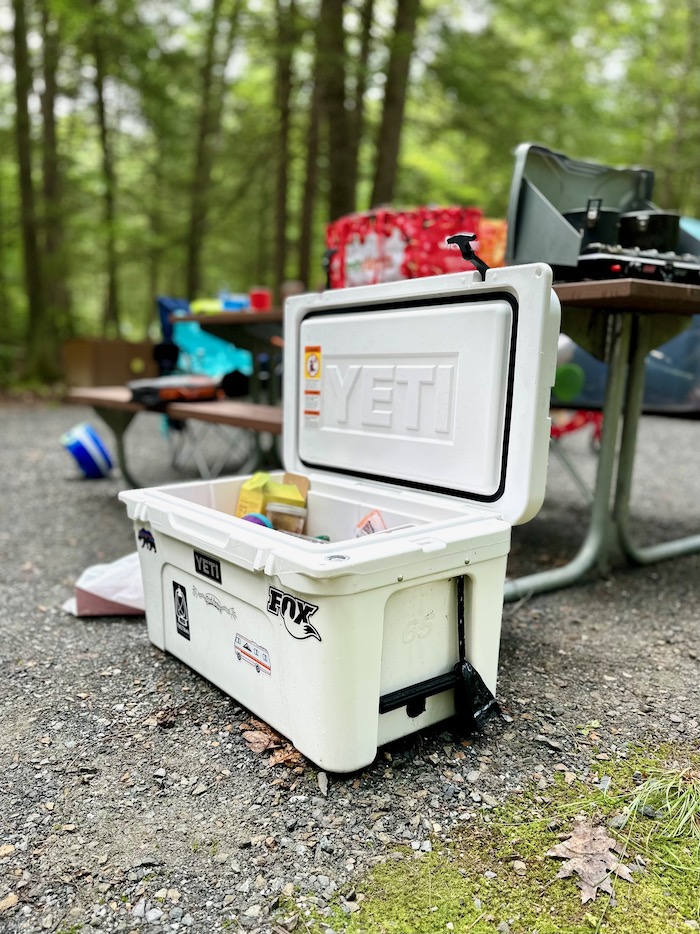 We travel a lot with our kids, and we've found that health food is a huge key to keeping them happy and energized on the go. It's easy to fall back on chips and crackers when camping, but be sure to pack lots of fruits, veggies, and nutritious snacks in your cooler, too.
12. S'mores supplies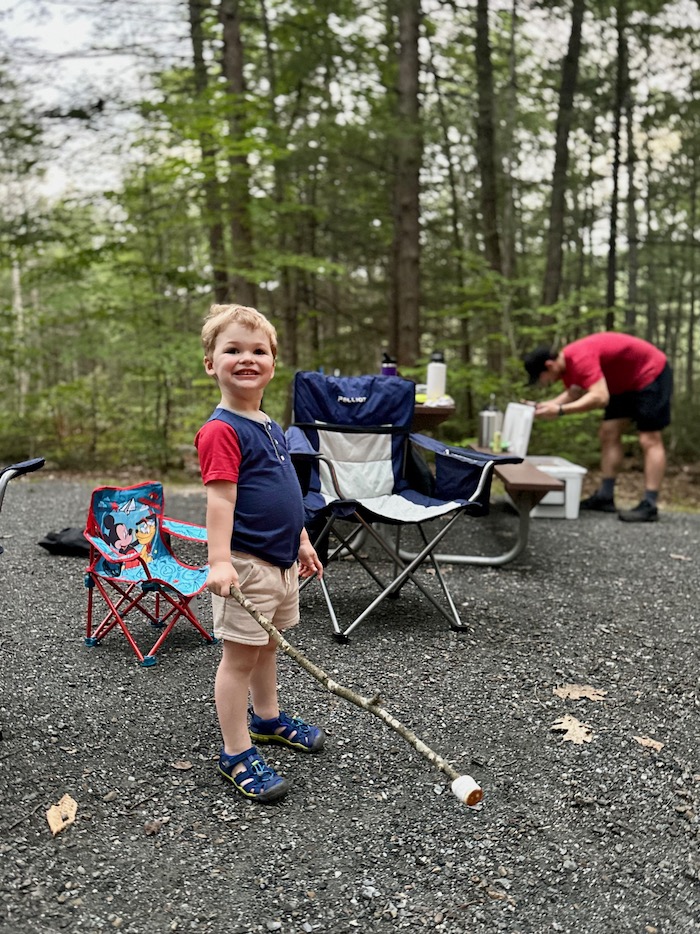 I know, I know — s'mores don't count as healthy food. They are, however, responsible for creating joyous, lifelong memories for every child who has gone camping with their family. When you're planning your meals, don't forget to pack the chocolate, marshmallows, and graham crackers. Your children will thank you!
13. Lots of coffee (for parents!)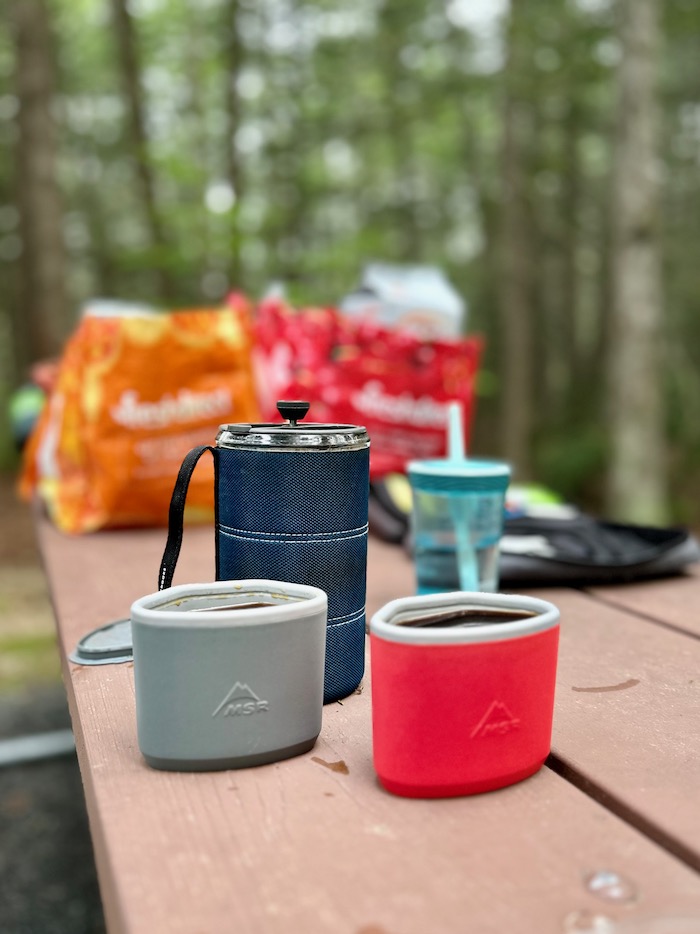 Gone are the days of sipping a peaceful coffee in the quiet woods as the sun rises — but the coffee is more necessary than ever. No matter how much you prepare, your children might not sleep soundly in that tent. We all know that if the kids are up, the parents are up, so come prepared with extra coffee for that morning caffeine boost.
14. Wipeable tablecloth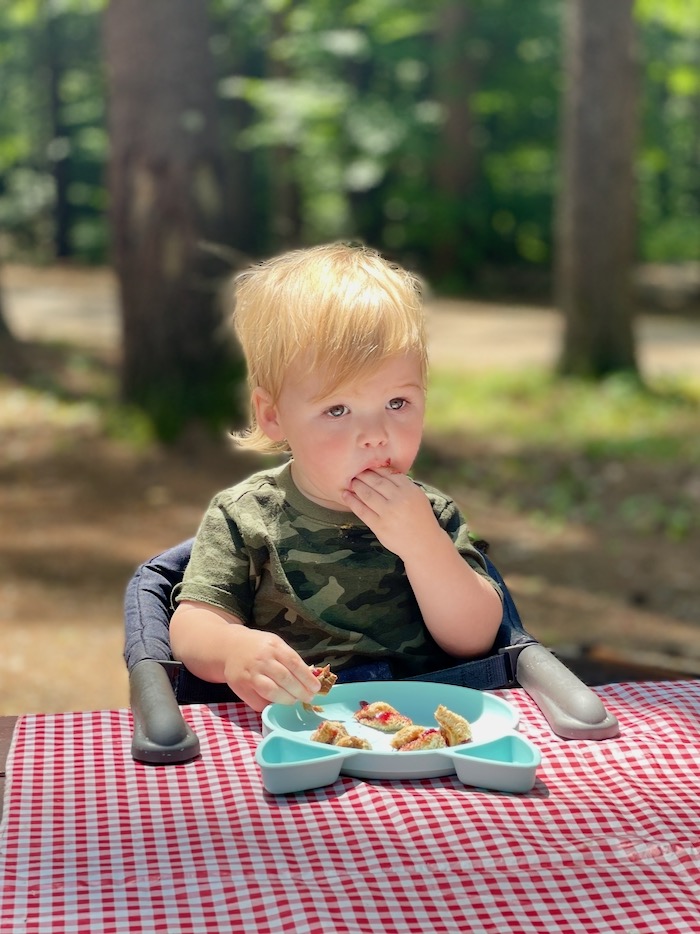 Young children can be messy eaters. Instead of having to throw away any food that falls directly onto the well-used picnic table at your campsite, bring a waterproof tablecloth that you can wipe clean between meals. These clips will help keep it in place throughout the meal.
Campsite Essentials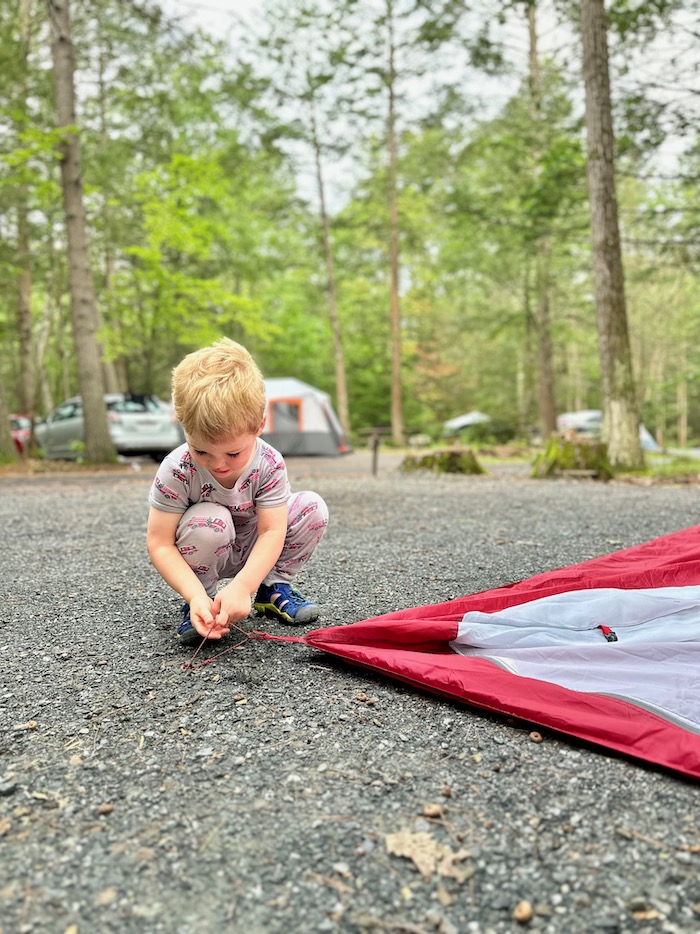 Whether you're planning to spend one night or a full week in the tent, these seven critical items will keep your kids entertained and comfortable when lounging at the campsite:
15. Kid-friendly lights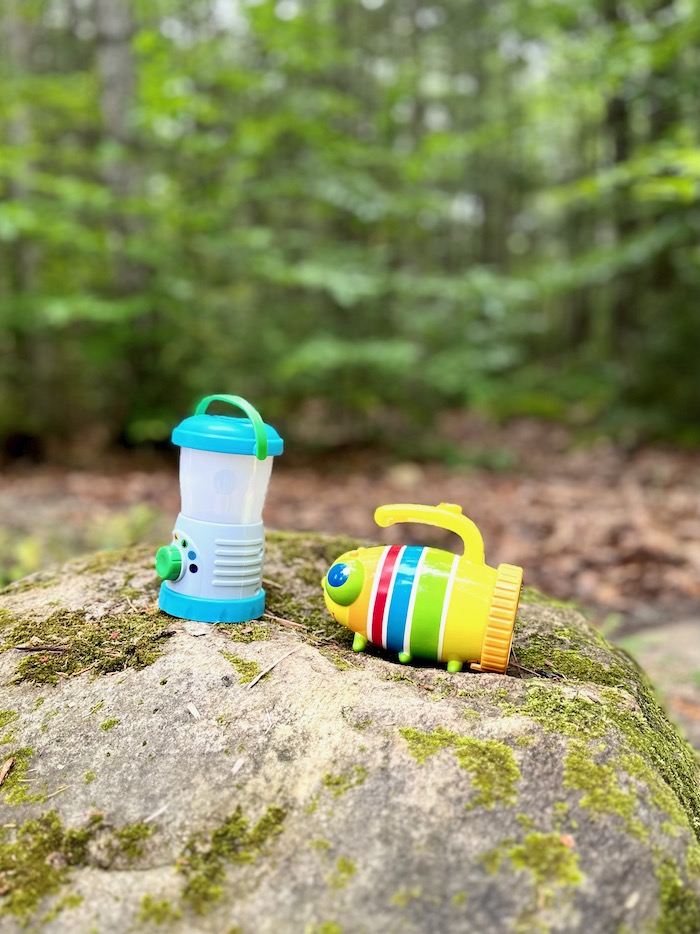 Whether he's using them at the campsite or in his room at home during nap time, our son's Melissa & Doug lantern and Fisher-Price flashlight are two of his favorite toys.
16. Children's camping books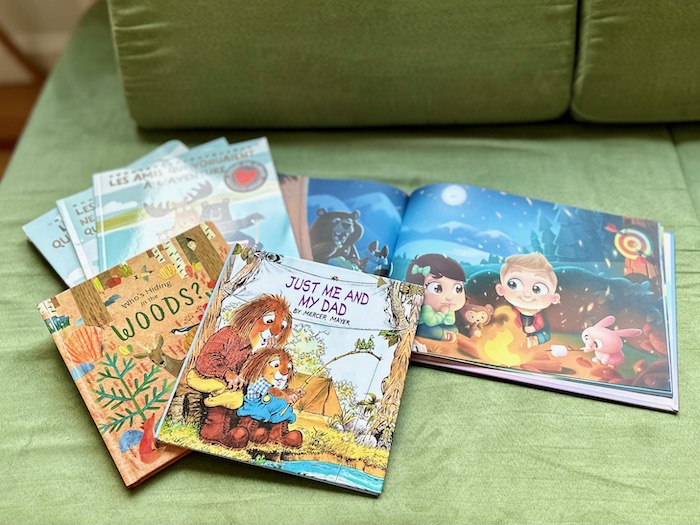 Reading books about wildlife and camping to our kids leading up to trips and on the campsite helps get them excited about the family adventure.
17. Toys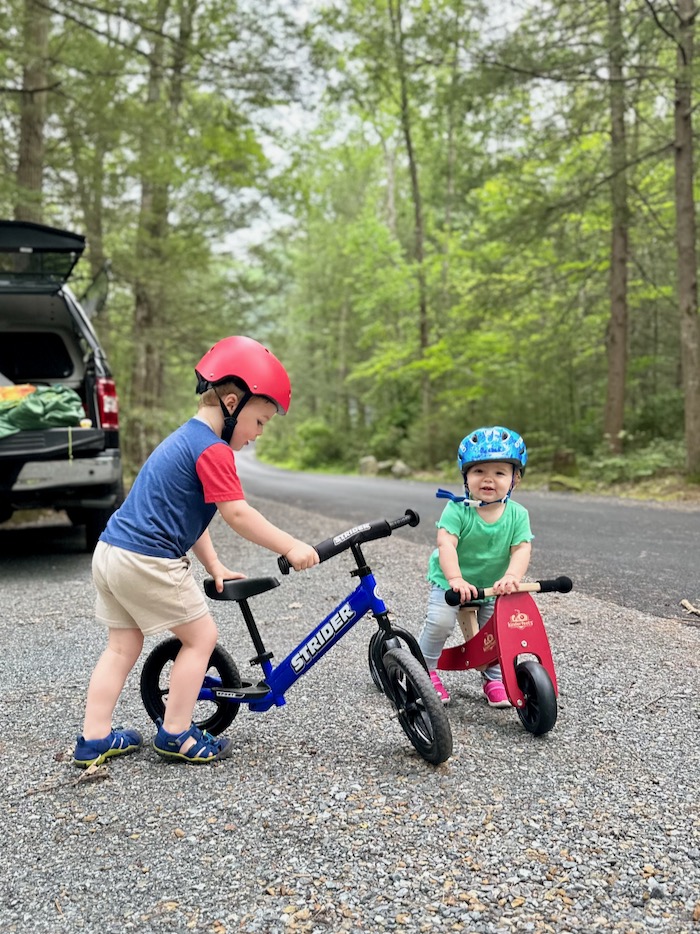 Deciding on toys to bring to a campsite can be difficult, but if you've got a young toddler on the move who needs constant entertainment (like our one-year-old!), it's a good idea to bring some along. In addition to the kids' bikes, we usually pack up our favorite road-trip toys and bring them into the pack-and-play while we set up the tent or prepare dinner.
18. Kid-size camping chair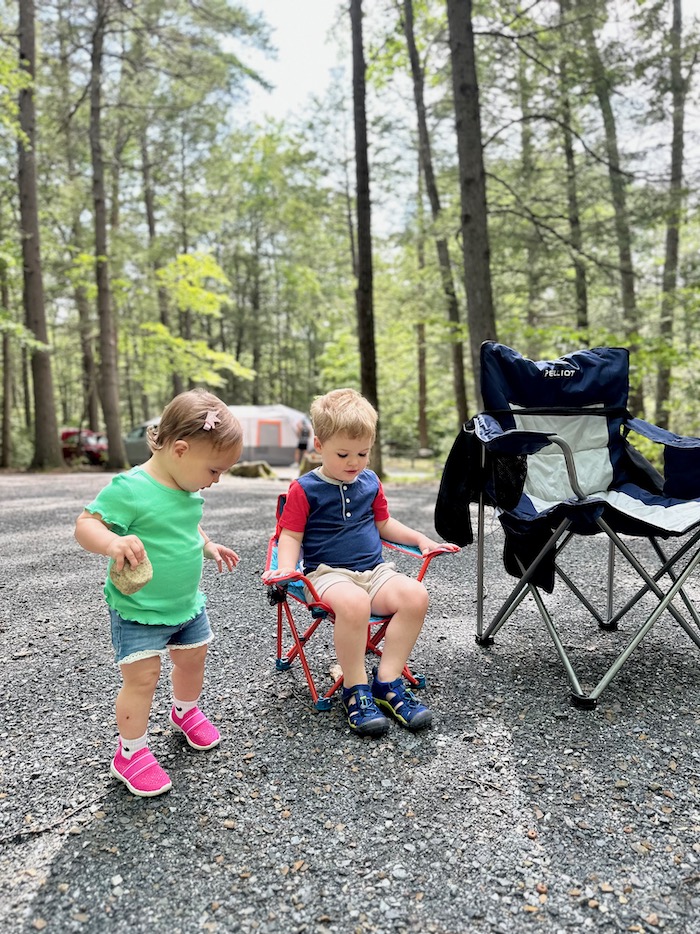 Our son loves having a fun-size camp chair of his own, whether he's using it by the fire on the campgrounds or for a water break in our backyard.
19. Portable booster or high chair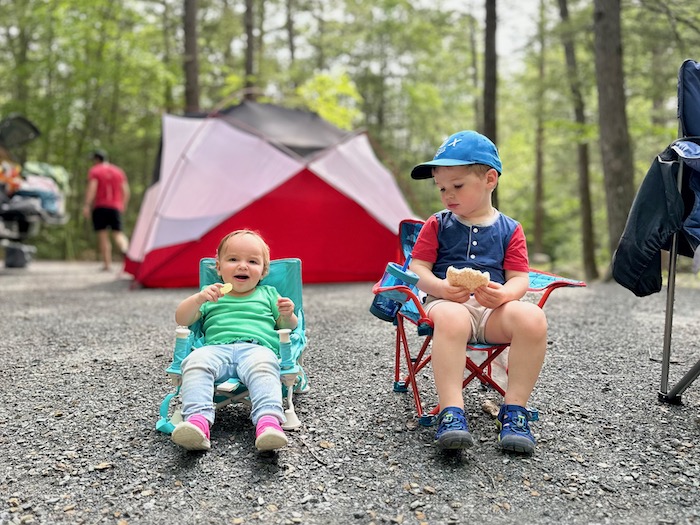 For younger tots, bringing a travel booster seat that they can buckle into, or a hook-on chair that attaches to a picnic table, can be a good idea for keeping them secure during meals and campsite lounging.
20. Extra layers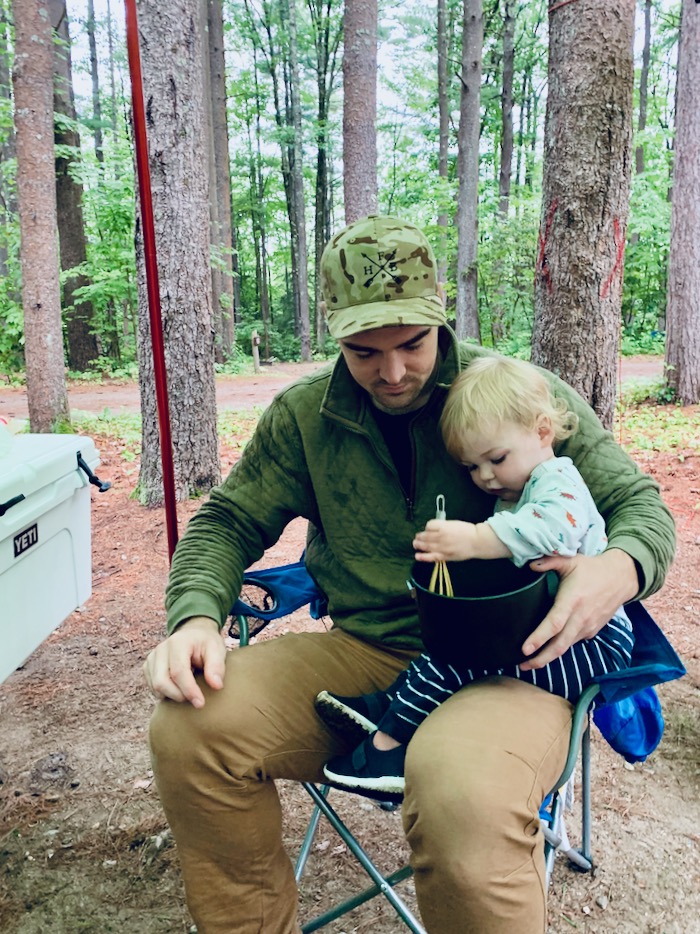 It's always smart to bring plenty of extra outfits for the little ones. Be sure to pack long pants and long-sleeve tops for your kids to keep them warm in the nighttime chill or block those pesky mosquitoes from biting.
21. A plan for rain
The last time we camped with our two kids, the skies opened up and covered us in a complete downpour at 7:30 pm, just as we had started our campfire. We retreated into the tent and read books together while my husband saved the day and packed all our things into the truck. Be sure to look at the weather before you leave for your trip, and have rain tarp or a backup plan in place in the case of storms.
Toiletries and First Aid Items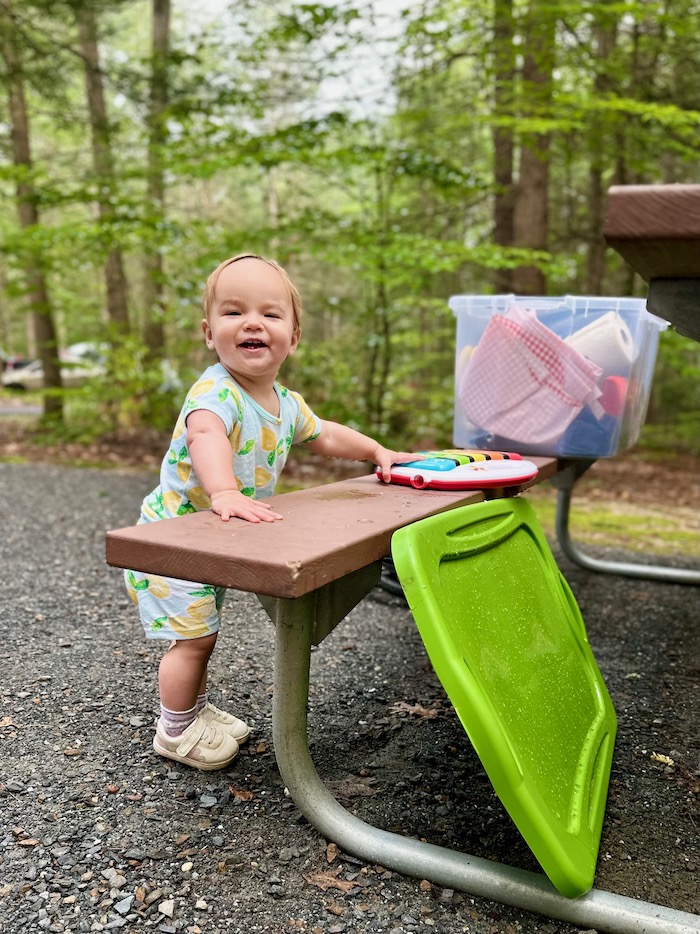 It's those small items that are so easy to forget but so important to have when you need them. As you pack the bathroom bag, be sure these health and first aid supplies are on your checklist:
22. Bug spray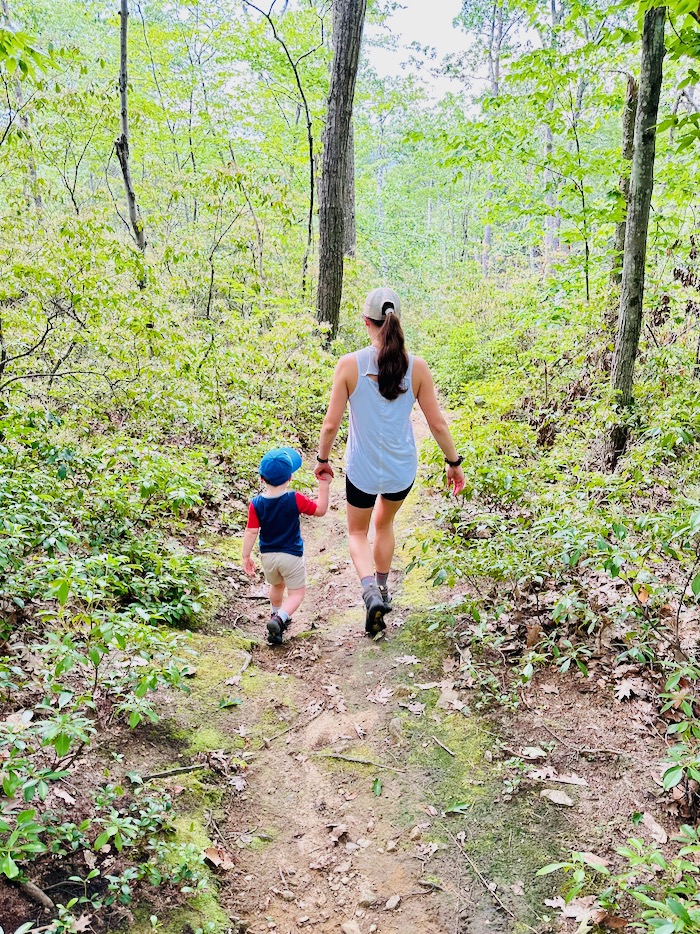 Depending on your location, mosquitoes can be a nuisance. Ask your child's pediatrician for their best kid-friendly bug spray recommendation.
23. Anti-itch ointment
When the bugs bite, it's helpful to have a pediatrician-approved anti-itch agent on hand.
24. First aid kit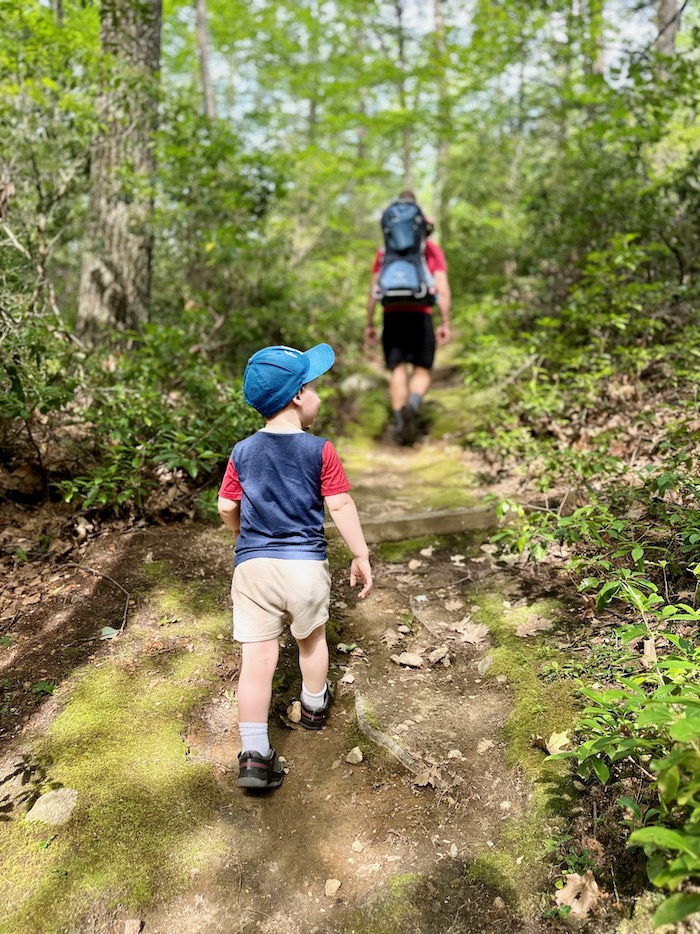 We always keep a first aid kit in our car for unexpected scrapes and minor injuries. Don't forget to throw it in your backpack if you're going on a family hike for the day.
25. Children's medications
If your child takes any regular medications for allergies or other conditions, make sure to keep them accessible throughout your trip. (For more parenting health tips, see our guide on traveling with sick kids.)
26. Sunscreen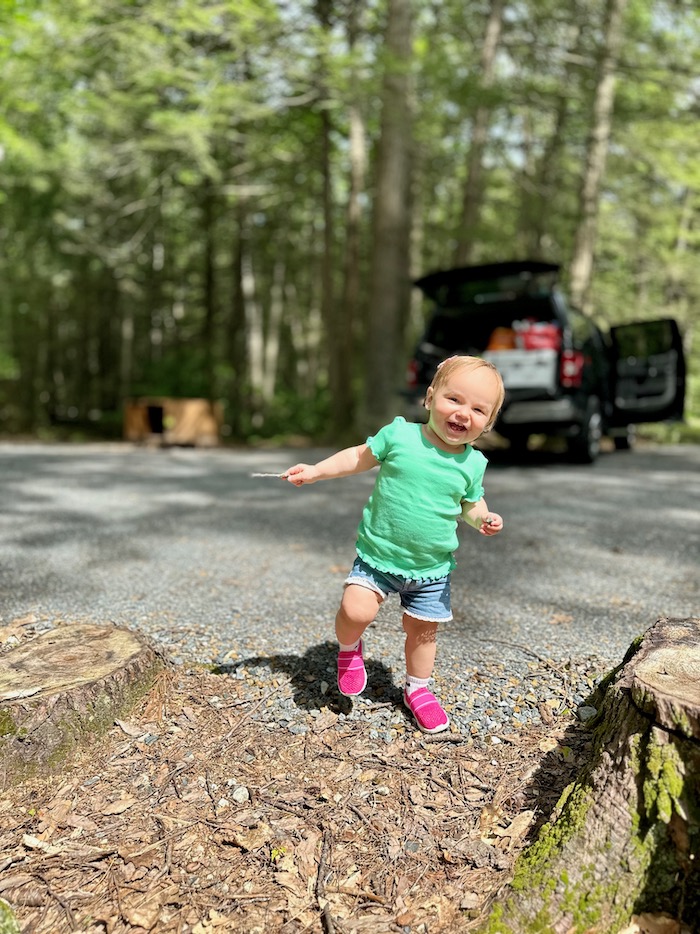 Even if it's cloudy, keeping your children protected from the sun should be a top priority, especially on a camping trip when they're spending the majority of their time outdoors. Pack plenty of sunscreen, and reapply as the day goes on.
27. Kids' hats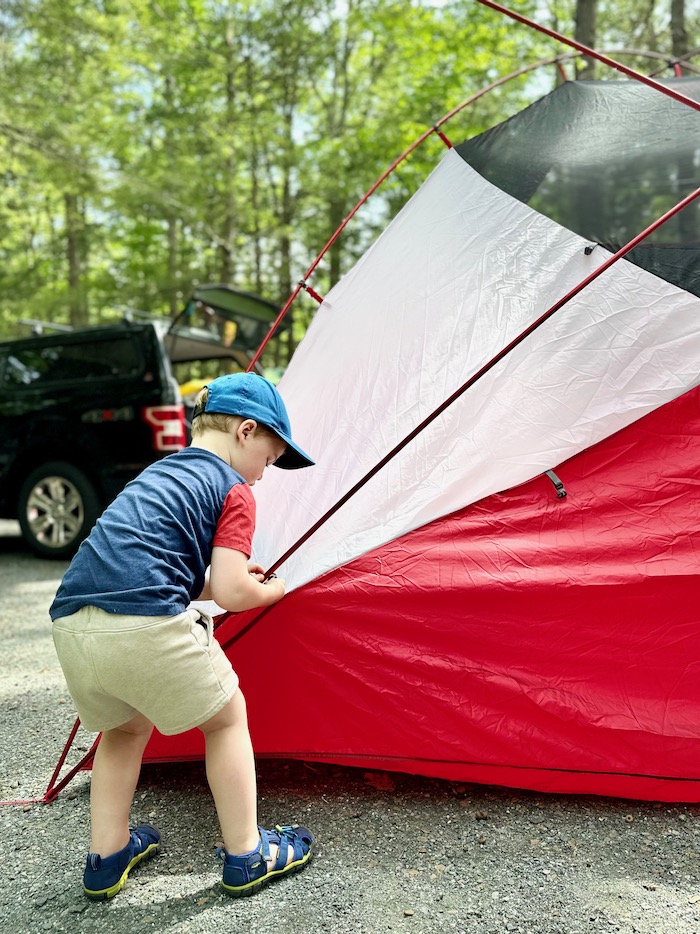 Although you might be diligent about applying that sun block, hats help protect vulnerable scalps, faces, and ears from painful sunburn.
28. Diapers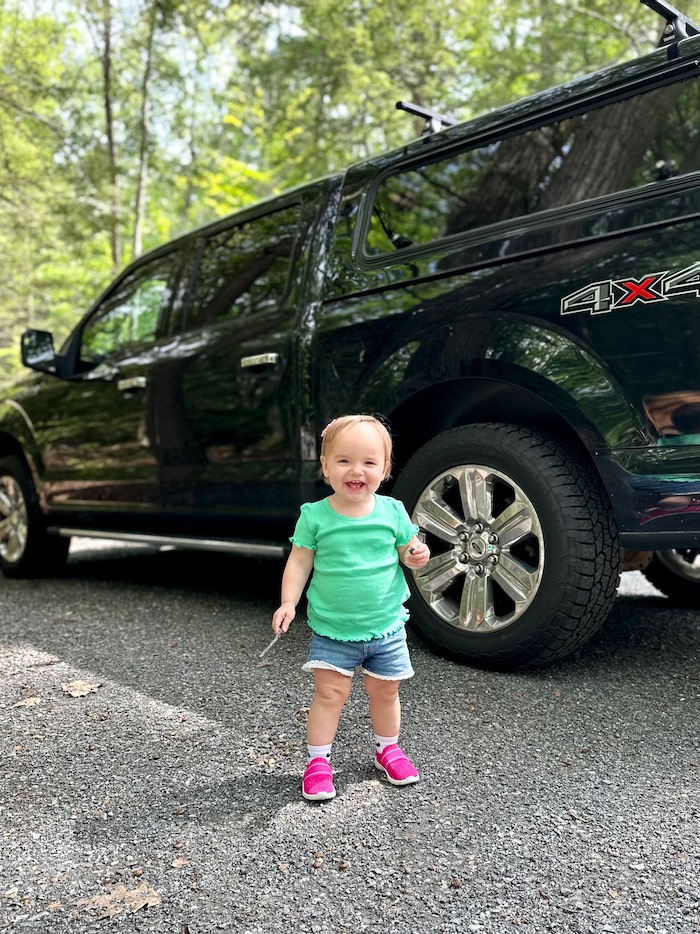 Pack extras! Keep diapers in multiple spots in your bags, in case any areas get wet. Be prepared for diaper changes on the go, and bring an extra trash bag to store those dirty ones.
29. Baby wipes
Wipes are helpful for more than just diaper changes. We use them to help clean our kids up after meals, or to wipe off sweat and grime at the end of the day when a bedtime bath isn't an option.
30. Travel potty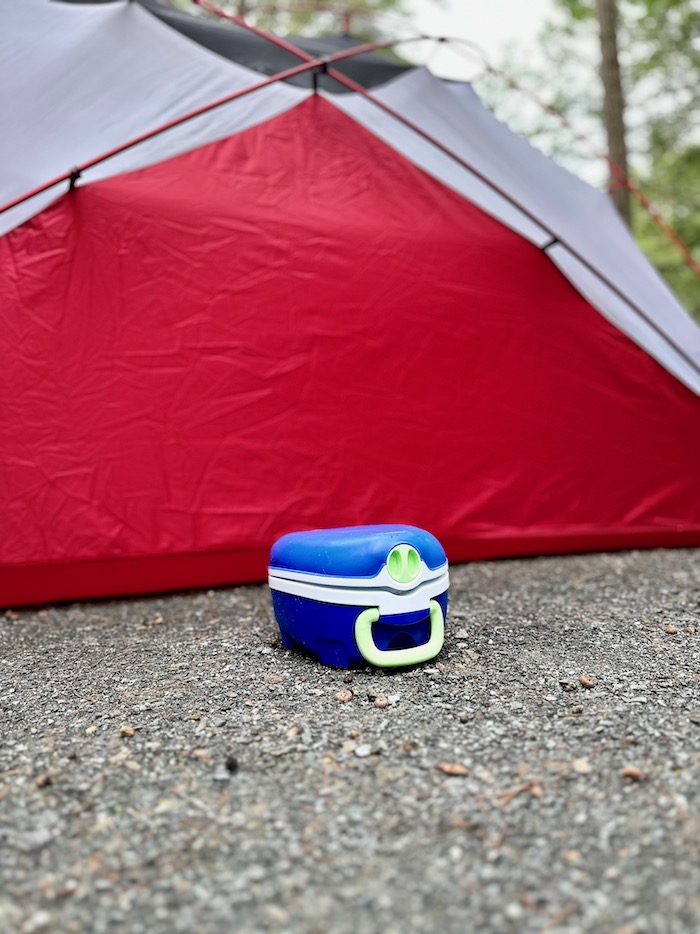 For young kids who are recently toilet trained, it can be imperative to have the travel potty on hand for campgrounds without working toilets — or for times when the bathrooms are just too far away.
Gear for Family Activities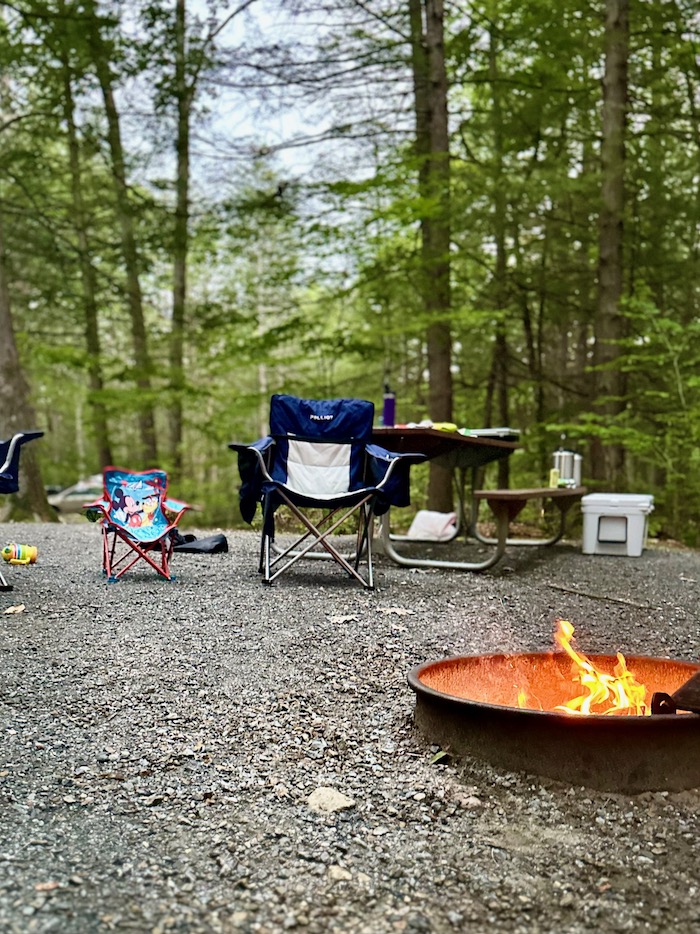 Camping with kids is a fun way to explore a new area and spend quality time outside. Coming prepared with the right active gear can save you countless headaches when you're out there adventuring, especially if you're bringing younger children along.
31. Hiking child carrier backpack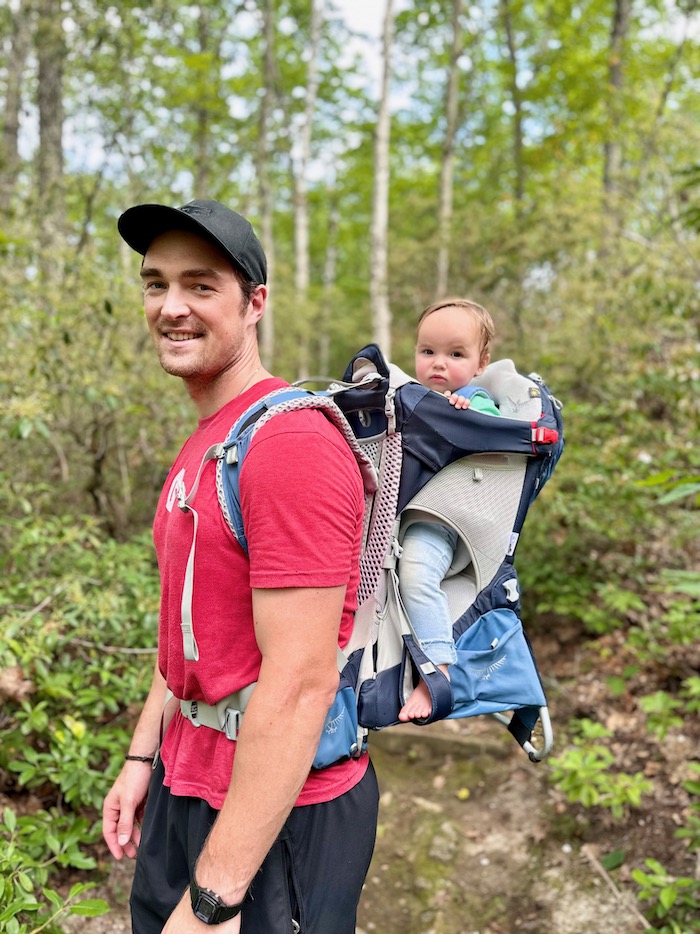 A hiking carrier backpack is a must-have for any hike with a toddler, as long as they haven't reached the pack's weight limit. Read our full review of Osprey's Poco LT model here.
32. Soft baby carrier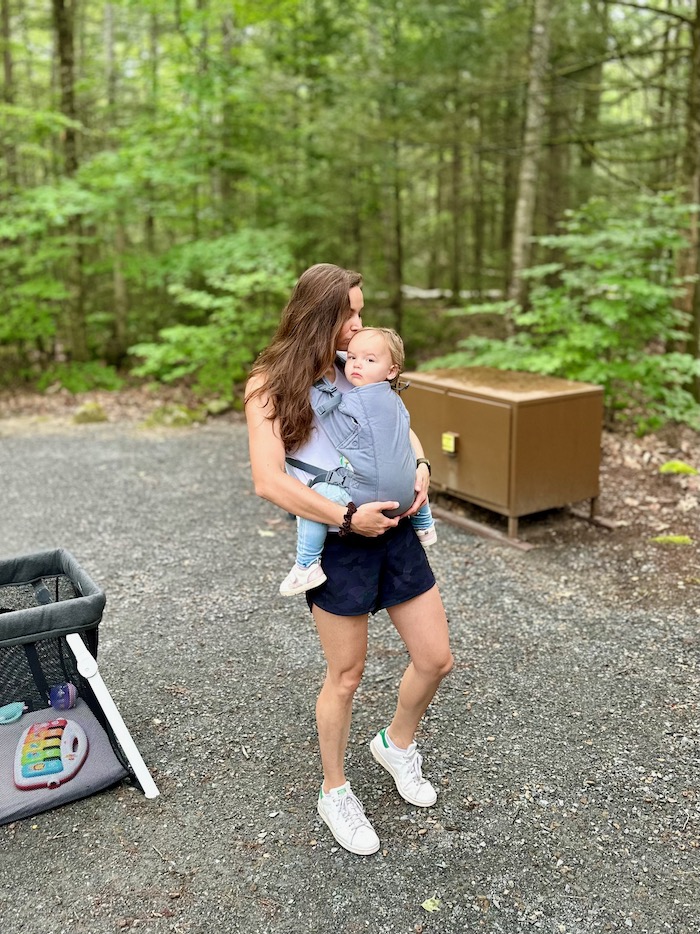 Baby carriers are practical and comfortable for navigating the campgrounds or going on walks with babies and younger toddlers. We love our Beco Gemini carrier, and we often use it when traveling and camping to help rock our daughter to sleep for naps and bedtime. (For more babywearing options, read up on our 20 favorite baby carriers for travel.)
33. Protective kids' footwear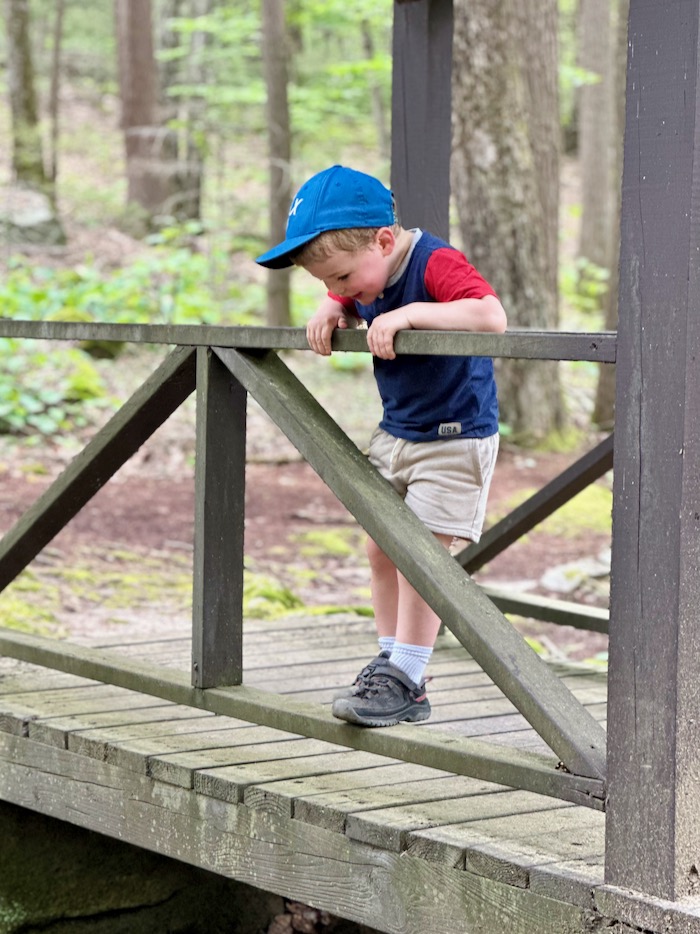 Whether your kids are attempting an uphill hike or exploring the campsite, it's important to keep their feet and toes protected. A flexible sneaker, hiking boot, or sandal with toe box protection are all practical options for camping with youngsters.
34. Bathing suits and beach gear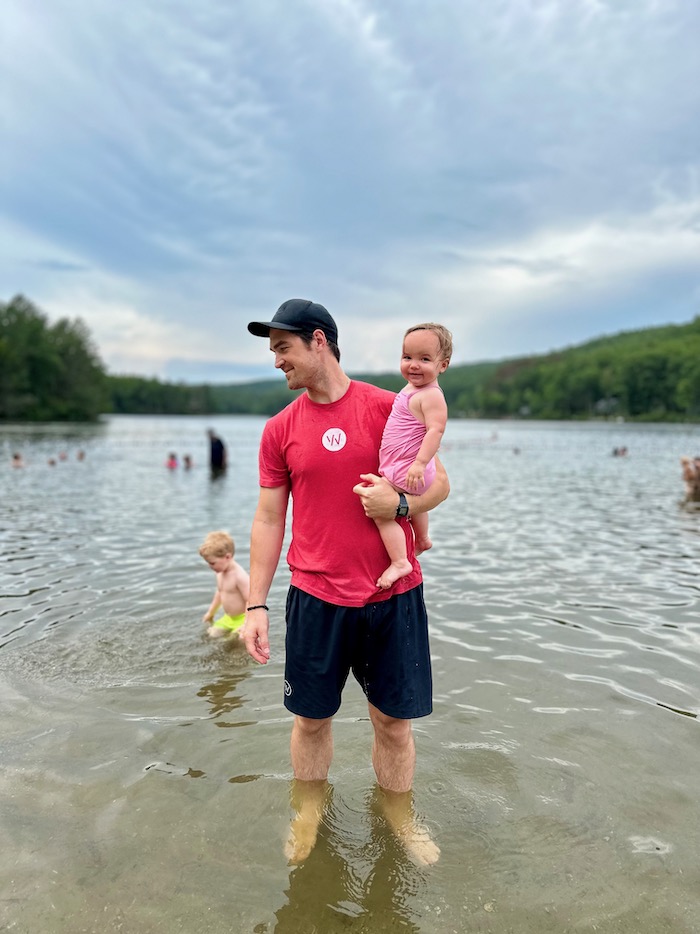 Many campgrounds have small beach areas that are perfect for exploring with young children. While you're packing everyone's clothes and hiking gear, don't forget to throw in a few swimsuits and beach essentials to help mix up your daytime activities.
35. Extra towels
Whether you plan on hitting the beach or not, it's never a bad idea to have extra towels ready to go in the car. You never know when someone might get caught in the rain or have an accidental slip into the creek when hiking.
***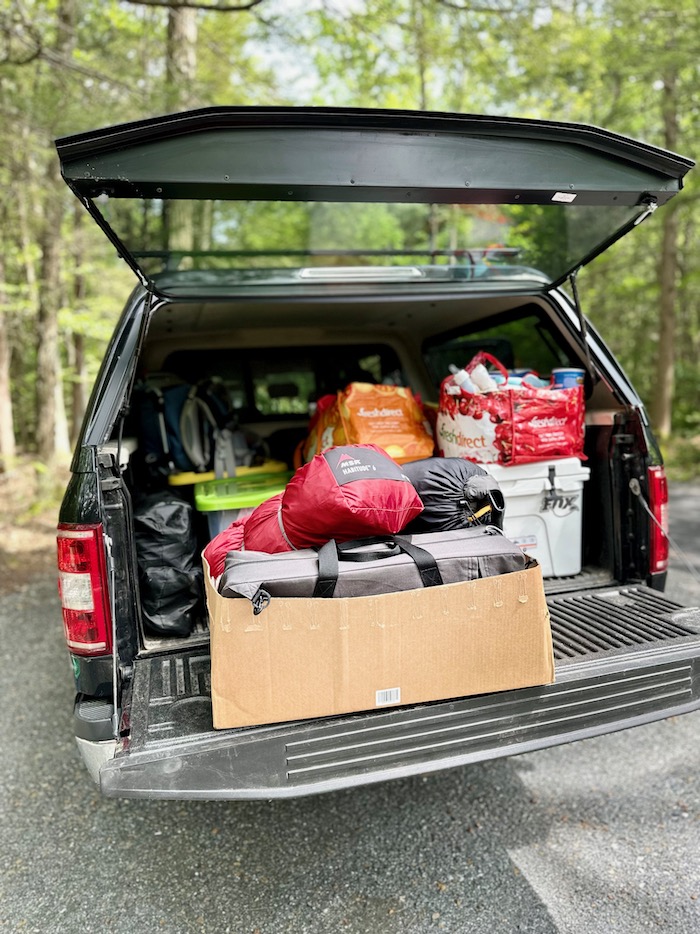 We hope this list helps you overpack, overprepare, and make the most of your next camping trip with your kids. Whether it's our toddler son wanting to learn to pitch the tent, or our one-year-old daughter just excited about life and running wild across the campsite, we've made some of our best family memories camping with our children. As you set off for your next adventure, remember that you can't plan for everything, but do cherish those special times introducing your kids to the wild.