An Honest Ergobaby Omni 360 Review (From both Mom and Dad)
The Ergobaby Omni 360 carrier was the carrier I expected to love unconditionally. With glowing reviews from friends and the internet, it seemed like the only carrier we'd ever need.
To be honest, I've had a love/hate relationship with it. Here's everything to know before spending the money on this carrier:
The Specs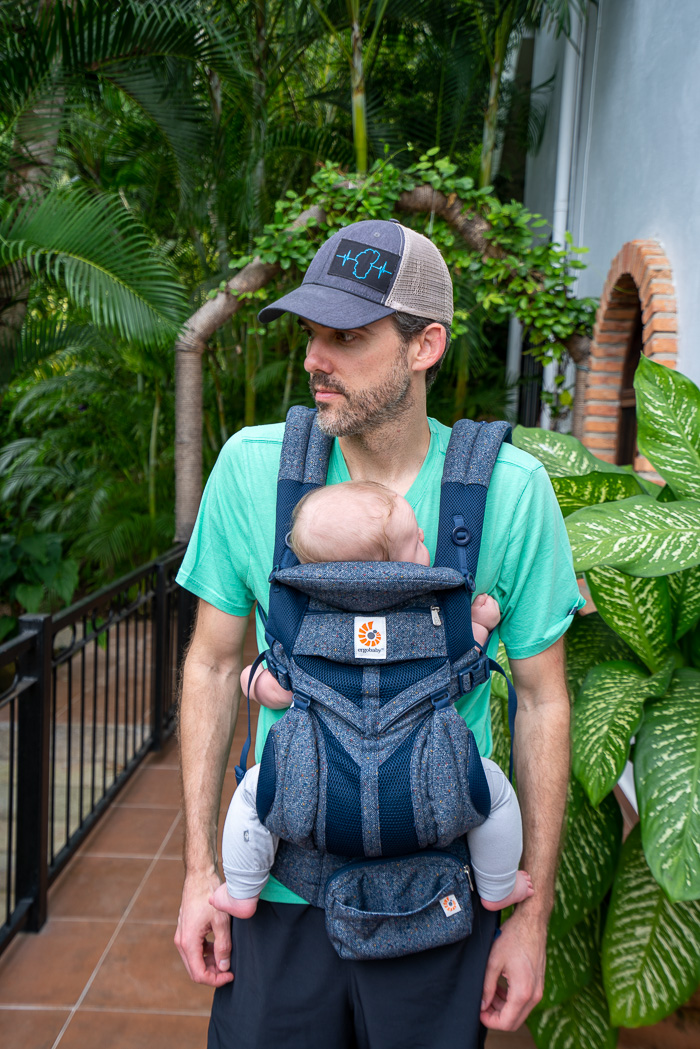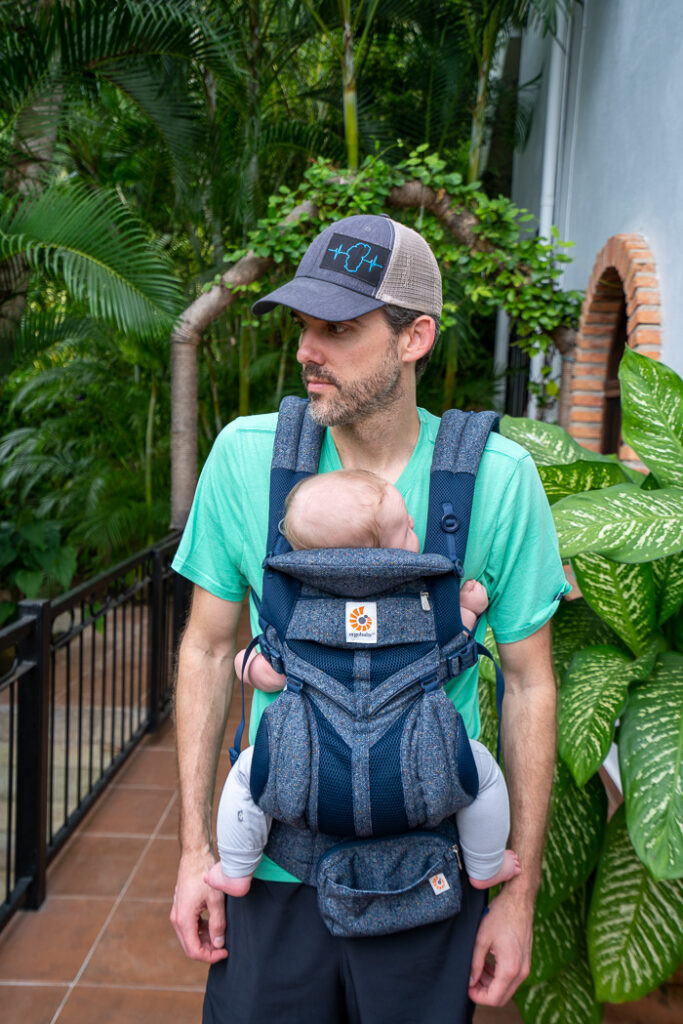 4 ergonomic carrying positions: including Front Facing Inward, Front Facing Forward, Hip and Back carry positions.
No infant insert needed (yay!)
Ergonomic bucket seat gradually adjusts to growing baby. This ensures that baby is seated in a spread-squat, natural "M shape" position from newborn to toddler (7-45 lbs.)
Two ways to wear the padded shoulder straps – backpack style or crossed in back.
Waist-belt with lumbar support.
Cushioned, foldable head and neck support molds to baby's head.
Hide-away sleep hood offers sun protection and privacy (UPF 50+).
Double-locking buckles for extra safety.
Includes detachable storage pouch.
100% Cotton and Machine washable.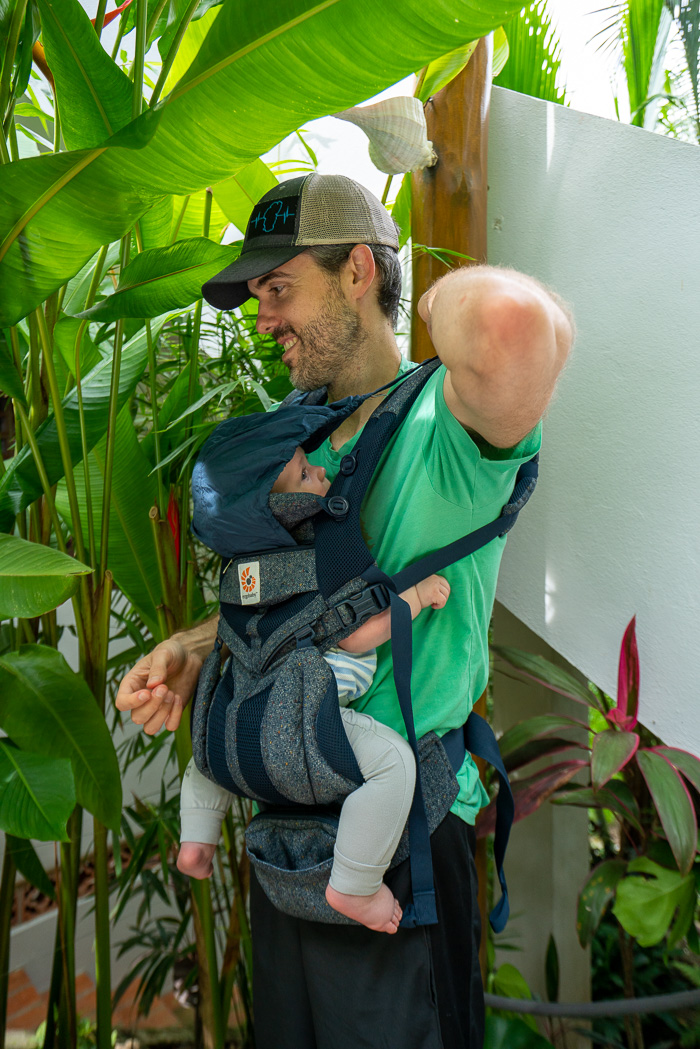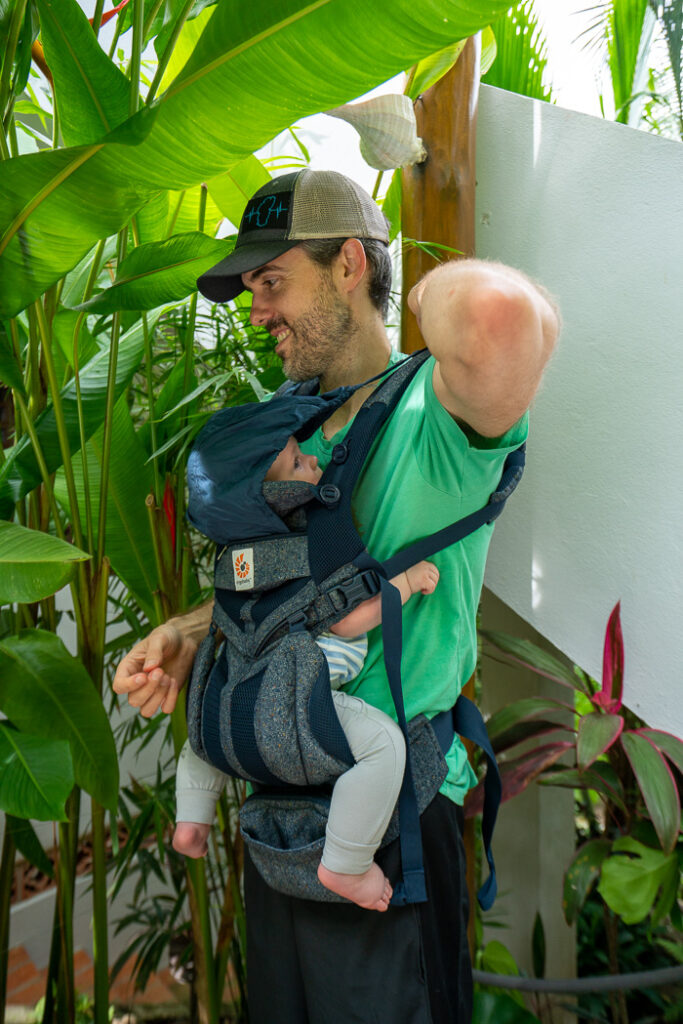 Body Width: adjustable from 5-13″
Body Height: 16″ with headrest down, 19.5″ with headrest up
Waist-belt Circumference: 31-58″
Shoulder strap length: 24-44″
Weight of carrier: 1.12 lbs
Is the Ergobaby Omni 360 comfortable?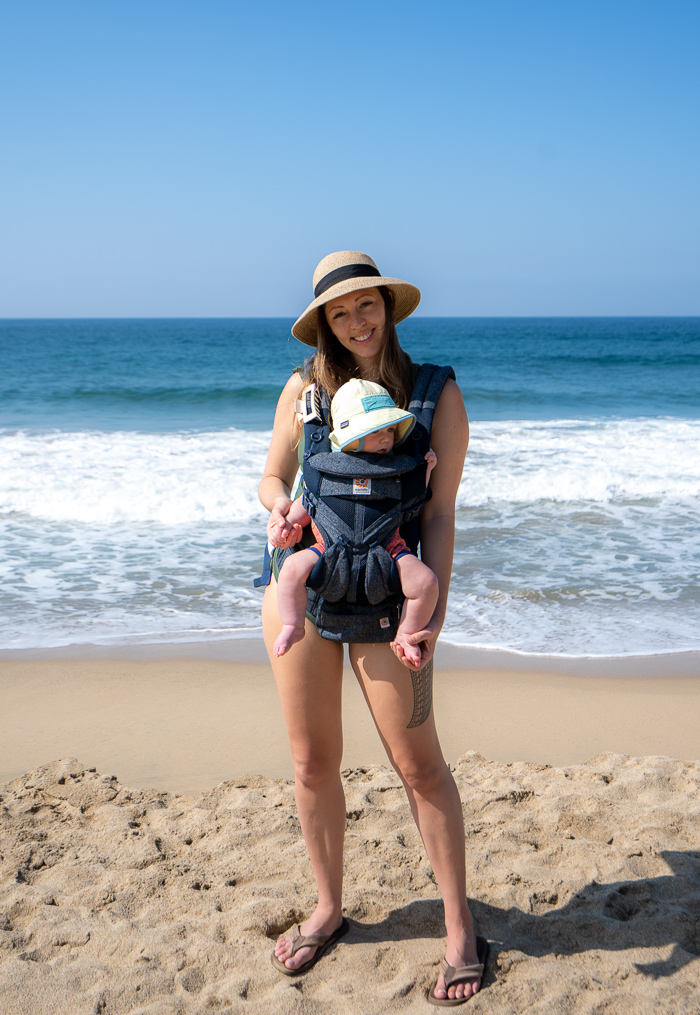 Before my baby was born, we decided to invest in the Omni 360 Cool Air Mesh Carrier. This is actually one of three ergo baby carriers that we have, including two cotton varieties that were hand-me-downs from friends.
Out of the three, we absolutely prefer and only use the Omni 360 Cool Air Mesh since it's easy to adjust, didn't require an infant insert when he was smaller, and is a bit more breathable.
Out of all the carriers we have, I like this one best for carrying Felix in a front facing position. I feel like he's the most comfortable facing forward in this one without any need for additional inserts or fuss. We just slide the hip pockets inward if he needs to face out, or if he's falling asleep, it's simple to slide them back out to get his legs in an 'M' shape and flip him around.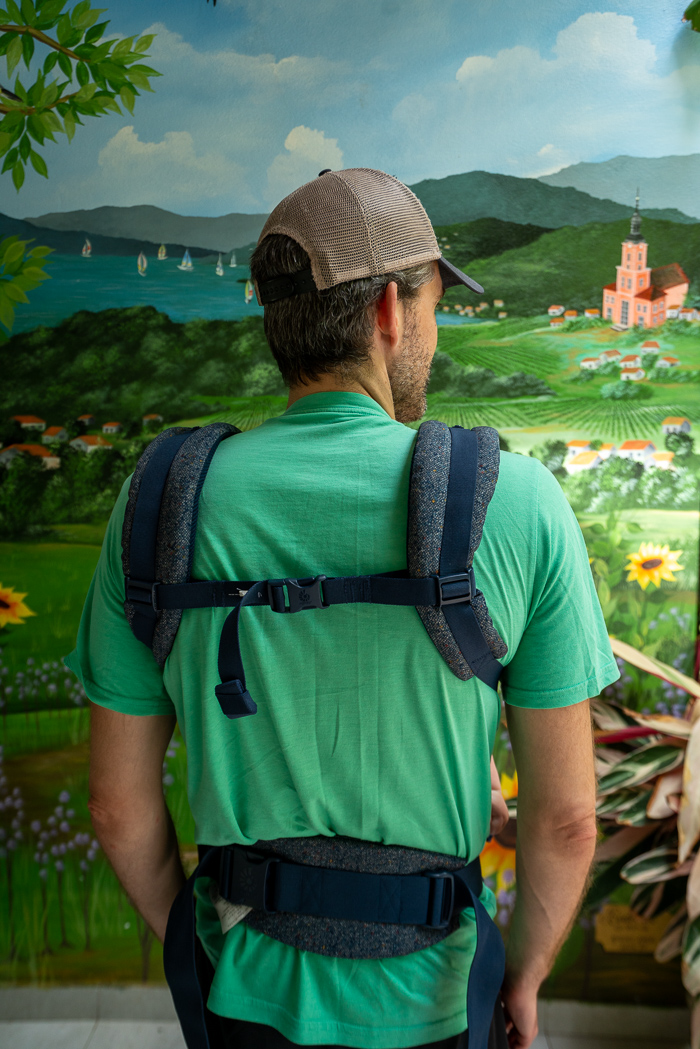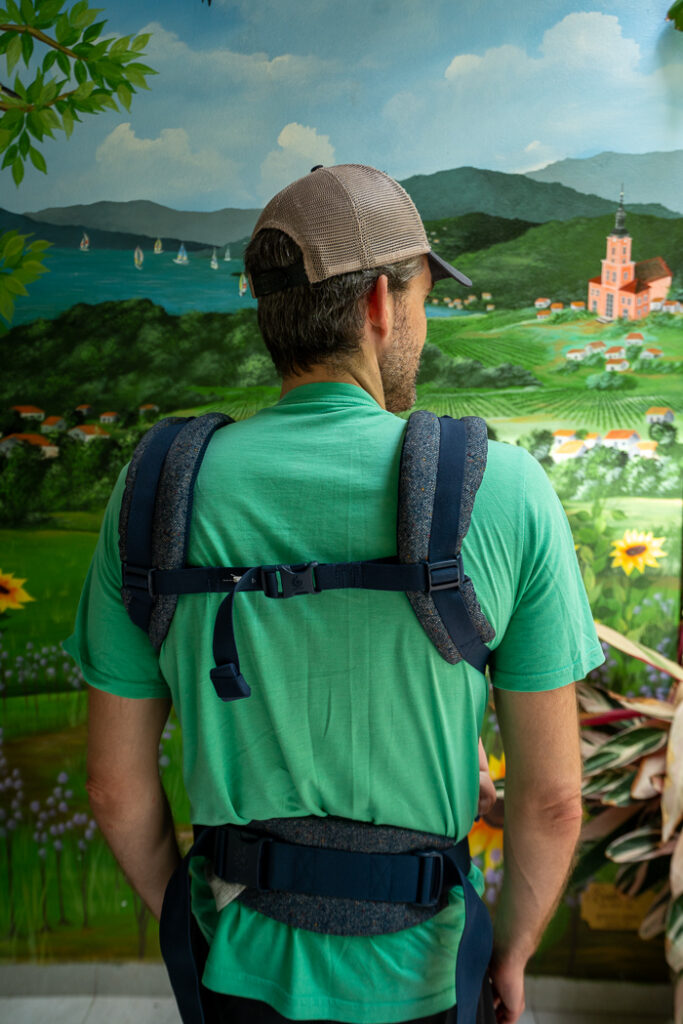 It took some adjusting for me to find a comfortable fit with the ergo baby. Initially, I had the back strap way too high near my neck, and it distributed the weight way too high on my shoulders. Once I moved that down more to the middle of my thoracic spine, it was much more comfortable.
I personally find it more comfortable to cross the straps in the back, but for someone with broader shoulders like Garrett, the back strap in the middle makes adjustment easy. That said, you've got to be pretty flexible to be able to buckle it yourself. I'm able to do it but Garrett needs my help.
What We Love About the Ergobaby Omni 360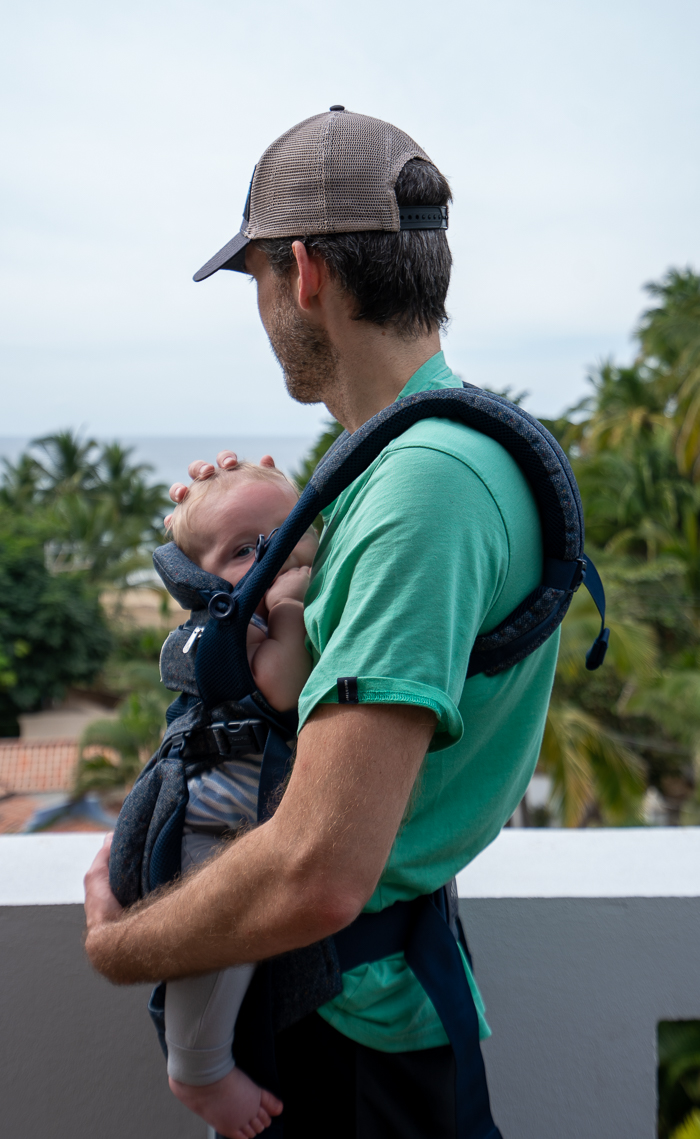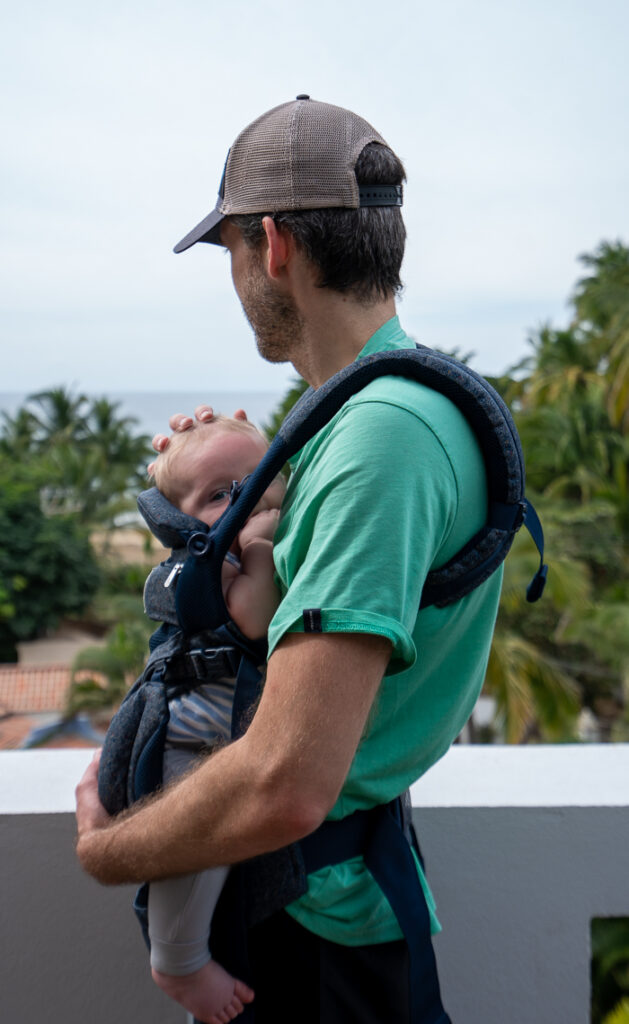 As our baby grows, I've come to appreciate this carrier more. Now that he's older and too heavy for the Solly Baby wrap, I tend to switch between the Omni 360 and my Artipoppe carriers. I like that I don't need any inserts to quickly make it forward-facing friendly, and that the mesh allows for a bit more coolness than some of the thicker Artipoppe carriers I have. On our most recent trip to Mexico, we used this one since it felt more breathable.
Although we have never used it, this carrier has a front pocket that could easily replace a fanny pack. I also appreciate that it has a rain/sun hood that you can easily unzip and pull out from a top pouch.
That said, there are downsides.
What I Don't Love
Based on my experience, there is no perfect carrier for each stage of a baby's development. When Felix was a newborn, the best carrier by far was the Solly Baby wrap (read my full review here). It distributed the weight so nicely, did not dig into any part of me, and was ultra soft and comfortable for Felix. I would probably still be using it if he didn't weigh as much as he does (I have a giant, 20lb 5 month old).
I didn't feel he was as well cocooned in any of the Ergo Baby carriers we had, and only went between the Solly Baby wrap and my Artipoppe carrier until he was closer to 4 months old.
Additionally, unfortunately the mesh is too scratchy for my baby's soft skin. It digs into my shoulders as well if I'm wearing spaghetti straps or a bathing suit.
We needed to put lightweight pants on him so that it didn't chafe his legs while we were in Mexico, though it would have been great to avoid this since it was so hot. I also needed to put a burp cloth along the front after noticing that his cheeks were getting a bit raw from rubbing on it. This is not a problem with the softer Artipoppe and Solly Baby carriers.
Ergo baby does offer an Aerloom carrier and Omni Breeze.
Ergobaby Aerloom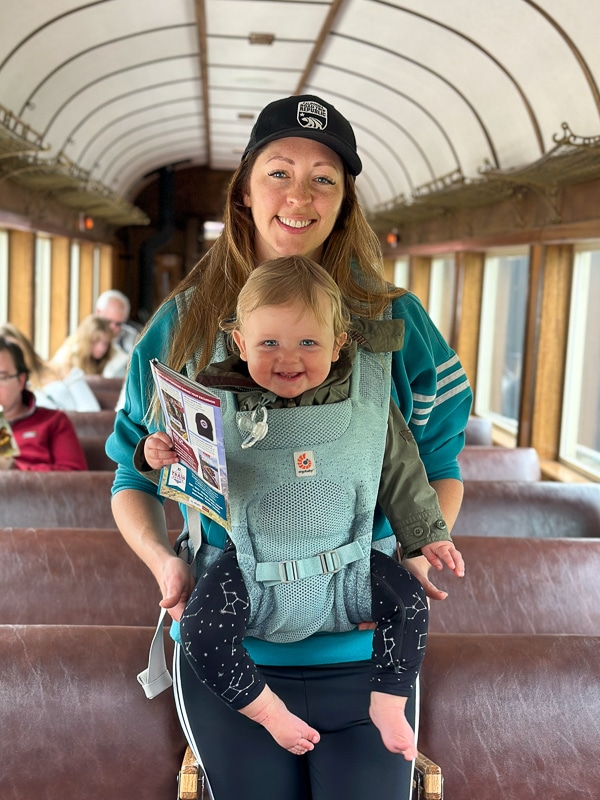 I recently had the opportunity to test the Aerloom (thanks Ergobaby!) on our trip to Alaska and still prefer Ergobaby for front wearing. The ease of adjusting the straps and the comfortable ride for Felix are both so important.
I also love the lightweight carrier, at less than a pound and a half, and the breathability. This one looks like it's been crocheted! So cool. You can get the Aerloom here.
Is it Easy to Use?
This is our easiest carrier to use. Unlike the Solly baby wrap that took some learning in order to figure out how to use, I love how easy it is to put the Ergobaby on and put Felix in. I'm flexible enough to snap it in the back, so I don't need any help getting it on.
Unlike my Artipoppe carrier, which requires a forward facing insert, I like that I can face Felix forward without needing any additional pieces.
Is it Worth the Money?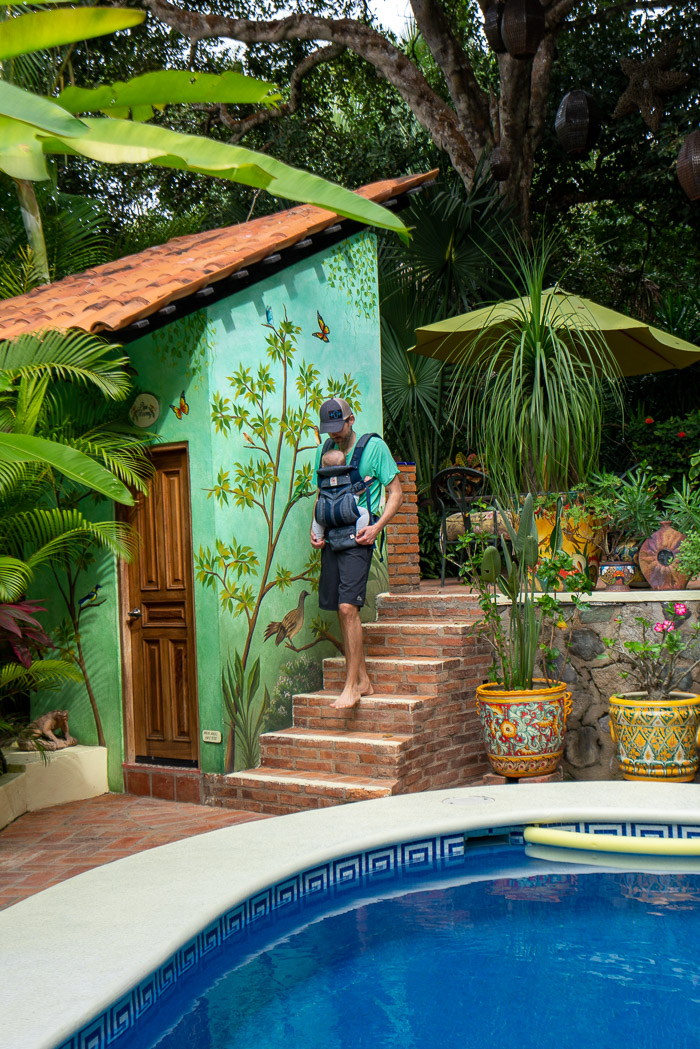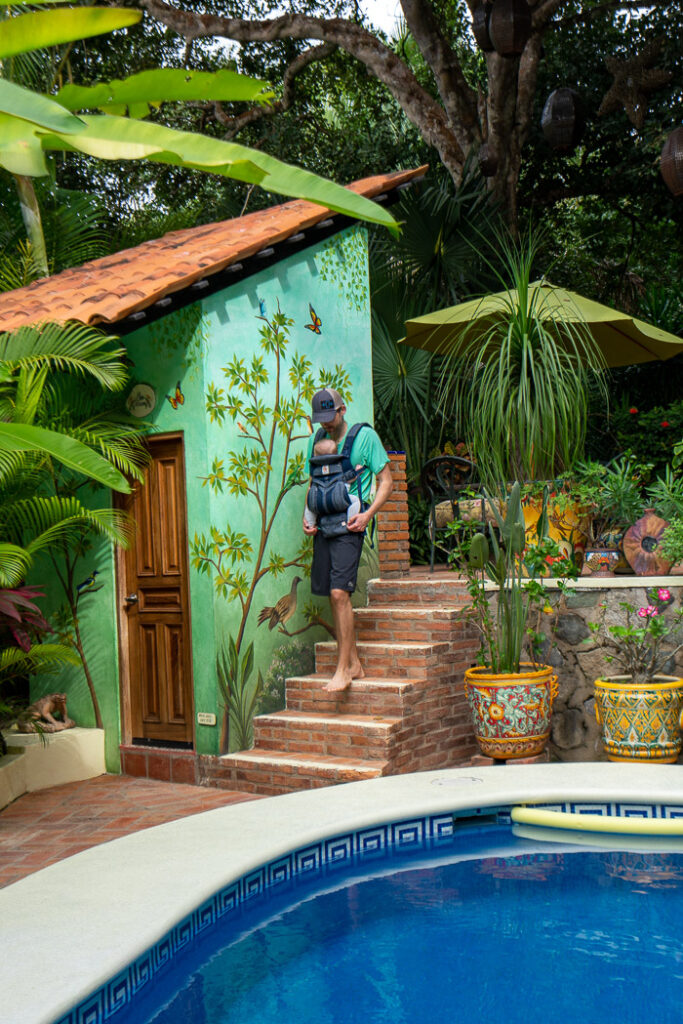 Overall, I think it's important to have a baby carrier that provides solid lower back support and has the flexibility to be worn in many different positions. I love that this can be worn on the hip and on the back so that it's truly usable up until 45 pounds. Since we have such a heavy baby, an ergonomic carrier that lives up to its name is essential.
That said, I would probably get the Omni Breeze if I were to do it again, since it's breathable, which is what we like about this carrier, but is made with softer materials.
It's also worth mentioning that we bought this carrier secondhand for only $75. I washed it on hot to make sure it was clean for our little guy before we used it. The other two ergo baby carriers we have were hand me downs, so we never had to pay the full price. I love buying baby gear secondhand and selling what I have purchased when I'm done with it.
Overall, this is probably the best carrier to grow it with your baby. Although it is not the most comfortable one we have, it is the easiest to use. It has definitely grown on me after initially not loving it.
*Some links in this post are affiliate links that support this site at no extra cost to you. Thanks for keeping us going!