Willow 3.0 vs. Willow GO – Which is Right for You?
Which Willow wearable breast pump is the right choice? The Willow 3.0 or the Willow GO? I exclusively pumped for 6.5 months, almost exclusively using wearable pumps. After using the Elvie and Willow, I prefer Willow, but which one between the Willow GO or Willow 3.0 should you pick?
Here's what to know, and why I ultimately picked the Willow GO:
Specifications of Willow 3.0 vs. Willow GO
Willow 3.0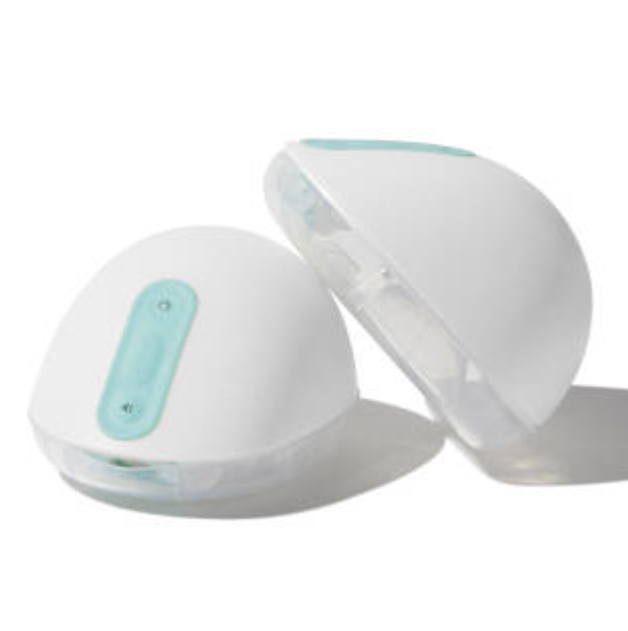 5.67 x 4.41 x 3.35 inches; 12.5 Ounces.
4 oz capacity.
Flange sizes: 15mm, 17mm, 19mm, 21mm, 24mm, and 27mm.
Choose from 2 modes and 7 suction levels up to -245mmHG.
Leak-proof (when using bags vs. container).
2 parts.
Very quiet.
App can control pump, track session volume and time, and displays volume in real-time while pumping.
Apple watch compatible.
One-year warranty.
Willow GO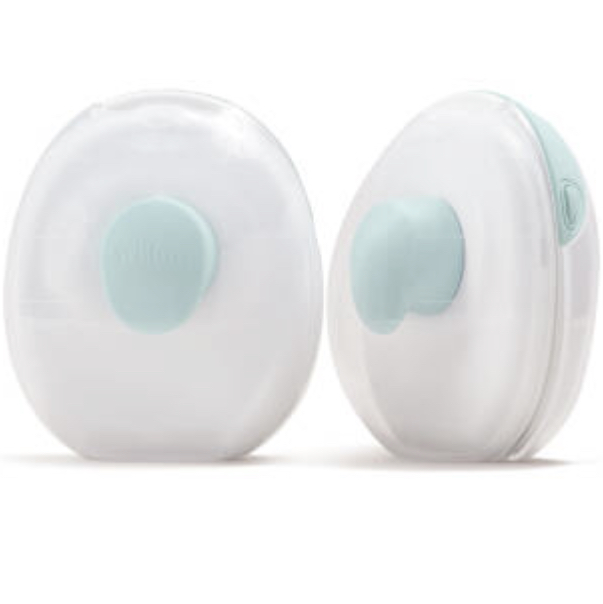 5.3 x 3.15 x 4.7 inches; 4.08 Pounds.
5-7 oz capacity.
Flange sizes: 15mm, 17mm, 19mm, 21mm, 24mm, and 27mm.
Choose from 2 modes and 7 suction levels up to -245mmHG.
Not leak-proof.
5 parts.
Quiet.
App controls pump, keeps time, but does not keep track of volume or time sessions took place.
Not apple watch compatible.
One-year warranty.
Size of Willow 3.0 vs. Willow GO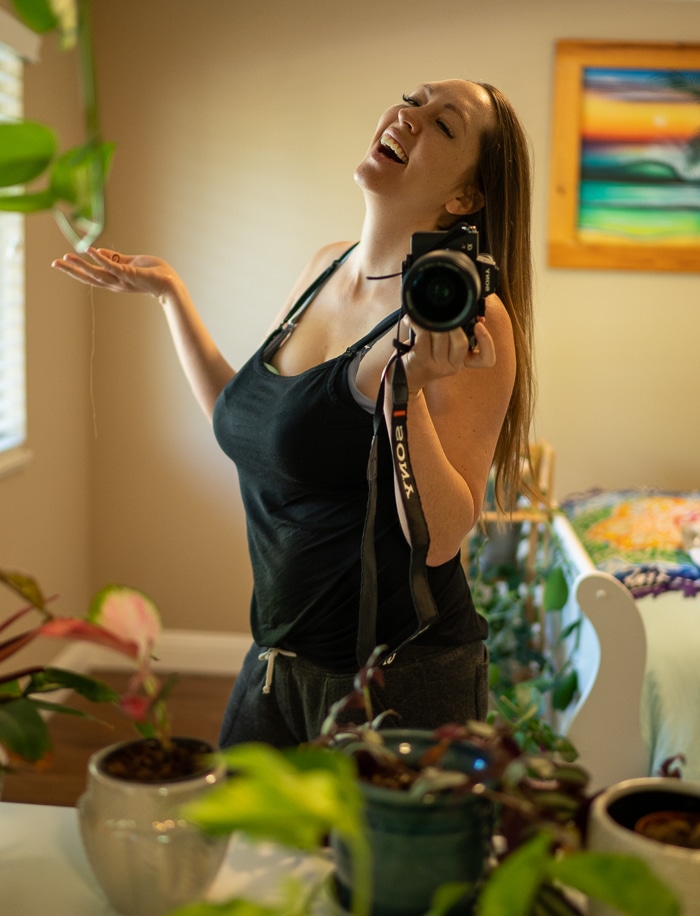 The first question to ask yourself is how important it is that your pump is discrete. For the most part, I pump at home and while traveling. I don't care all that much if it's obvious that I have pumps in, and when I'm out and about, I usually wear something loose or bring a scarf to put over my chest so that it's less obvious.
But many professional women choose these pumps for the discretion. There's a reason why they're popular with medical professionals, lawyers, teachers, and anyone else who is on the move or on their feet at work. There are many situations whee I can imagine having a discreet pump would be useful.
Between the two, the Willow 3.0 is much lighter and a bit quieter, though the Willow GO isn't what I'd call loud. Bulk-wise, they have similar measurements and look similar under a shirt. Both are going to make your boobs look huge, but that's the nature of wearable pumps.
Maneuverability of Willow 3.0 vs. Willow GO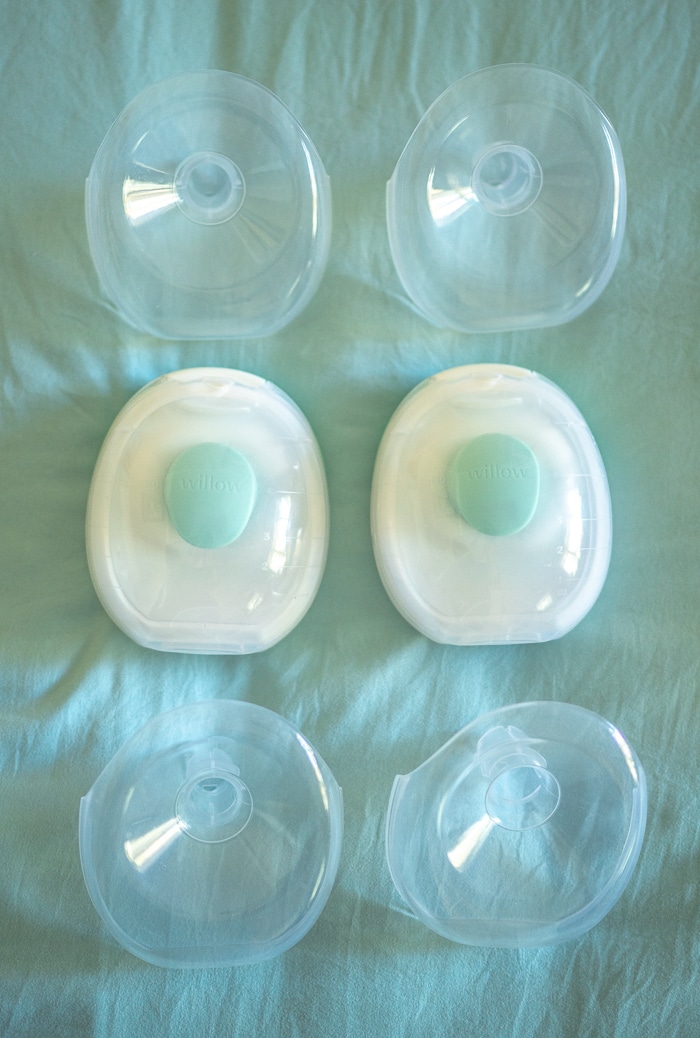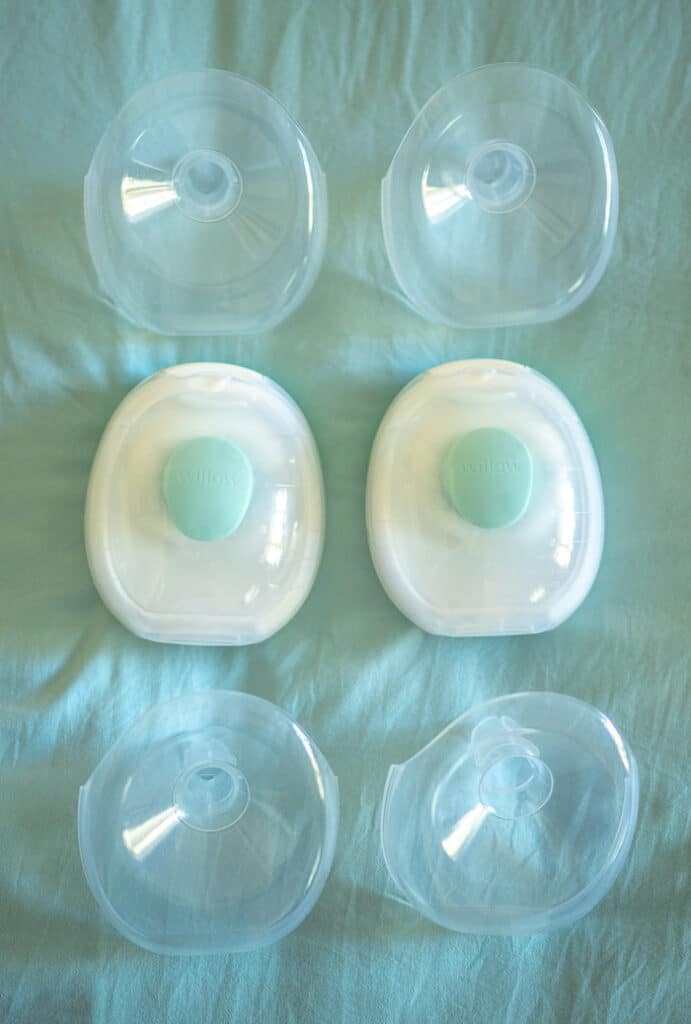 This is where the biggest difference is, in my opinion, between the two pumps. The Willow 3.0 is leak proof and even shows imagery of women doing yoga while pumping. It uses a different pumping technology called "continuous latch suction," which makes it possible to maintain latch while you lay down, chase a toddler, or do yoga, I suppose?
That said, in order for the 3.0 to be leak proof, it needs to utilize single use plastic bags for each pump. If you only use it every now and then, I guess this isn't a big deal, but if you are an exclusive pumper and using this pump most of the time or all of the time, that's a lot of bags. You can only buy the Willow-compatible bags as well, so it's a recurring cost both for you and the planet. You can get a refillable container, but that will take away the spill-proofness.
You'll also have fewer pump parts to clean with the Willow 3.0. If you don't buy any additional containers with the Willow GO, you will have to clean it every time as there's only one catchment container for each pump. Personally, I put pump parts in the fridge between each use, and steam clean them using the Baby Brezza steam cleaner each night. It has worked well for me and cut down on the washing.
Although I liked the idea of being able to pump while lying down, I knew that I didn't want to use single use plastic bags every time I pumped. Since I would have bought the refillable container for the 3.0 as well, it seemed like a moot point to me.
The Apps of Willow 3.0 vs. Willow GO
The Willow 3.0 has a more robust app than the Willow GO. You can also control it from an Apple watch. I like that the Willow 3.0 can estimate in real time how much volume you're pumping, and keeps a log of each of your pumps. For those of us who are type A, or simply forgetful, *raises hand for both* it's nice to know when we last pumped and how much our volume was. It's helpful for avoiding spillage while pumping as well if you're about to fill the bag.
The Willow GO app used to be atrocious. It was basically just a timer, and didn't allow you to control anything from the app. Now they've updated it and you can at least control suction level from the app, rather than having to reach into your shirt, but it still doesn't track volume in real time, keeps a looser log of pumps (date but not time of day), and can't be controlled from an Apple watch.
Basically, the Willow 3.0 is much more convenient to use.
Price of Willow 3.0 vs. Willow GO
While both pumps are pricey, the Willow 3.0 is much pricier at $549 when not on sale, with the Willow GO coming in at $349.99 when not on sale. They each go on sale from time to time, like on Black Friday, during national breastfeeding month (August), and various other days throughout the year. They are HSA compatible as well.
Why I Chose the Willow GO
Price was my biggest reason for choosing the Willow GO instead of the Willow 3.0. I had already bought the Elvie pump, which is also $549, so I wanted something cheaper.
Why did I buy both? I honestly just wanted to know which was better (read my comparison here), and since I do exclusively pump, I was really glad to have both for when one was out of battery, especially while traveling. However, simply because the Willow GO had 19mm flange inserts that fit me well, while the smallest the Elvie could go was to 21mm, I ended up using the Willow GO the most.
But if I could go back in time, would I still choose the Willow GO? Probably. Although I appreciate the extra functionality of the Willow 3.0, especially the ability to choose between the maneuverability of the bags or the refillable container, as well as the better tracking on the app, it wasn't worth $200 more to me. But it might be if I worked in an environment where I couldn't easily clean the pump and a single use bag would be more convenient, or if I really needed to be able to bend over while wearing it. Bending over while wearing the GO will literally spill disaster.
What ends up being better for you will ultimately come down to how important those features are. You can get the Willow GO here (read my dedicated Willow GO review) and the Willow 3.0 here.
*Some links in this post are affiliate links that support this site at no extra cost to you. I only recommend products that I personally use and love. Thanks for your support!