Stokke Clikk High Chair Review – Why I Hate it and What I'd Get Instead
When it comes to high chairs, don't we all want a chair that is safe, easy to clean, and convenient to use?
The Stokke Clikk High Chair claims to offer all of these features, but after using it myself, I found that it fell short in several key areas. All of the positive reviews had me sold, but now I'm scratching my head wondering why everyone loves this chair so much. Here's why I hate the Stokke Clikk High Chair and what I would get instead:
Limited Adjustability: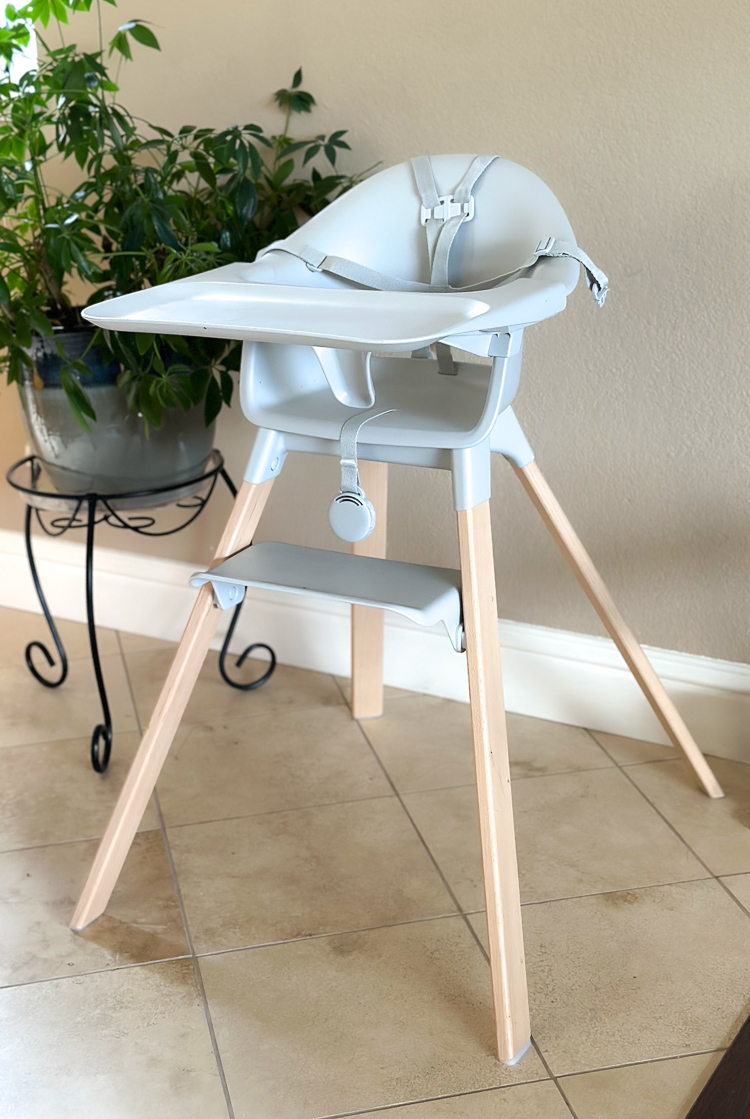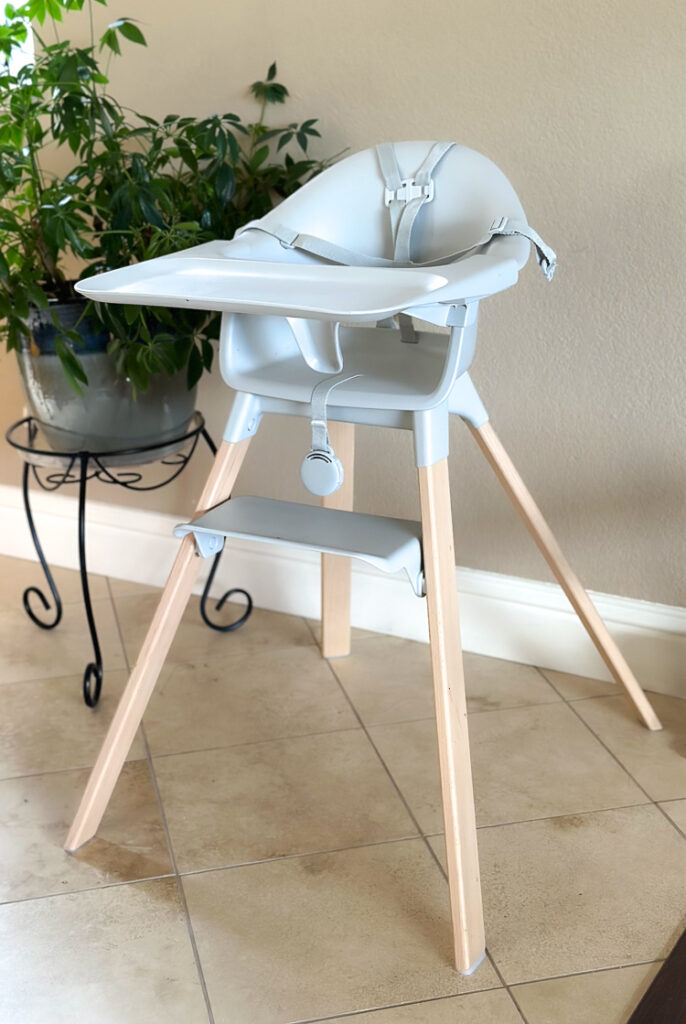 The Stokke Clikk High Chair only has one height position, so it may not work for all tables or counter heights. We have a taller dining room table than most, so he's seated much lower than we are. This seems to be a common problem, so I could get over it if it weren't the only issue.
The chair is also not adjustable. Our baby is in the 100th percentile for both height and weight, and at 6 months old and even now at nearly 9 months, it's much too big for him. In the early days he would slump from side to side. We still have to pad it with a blanket, and it's far from ideal.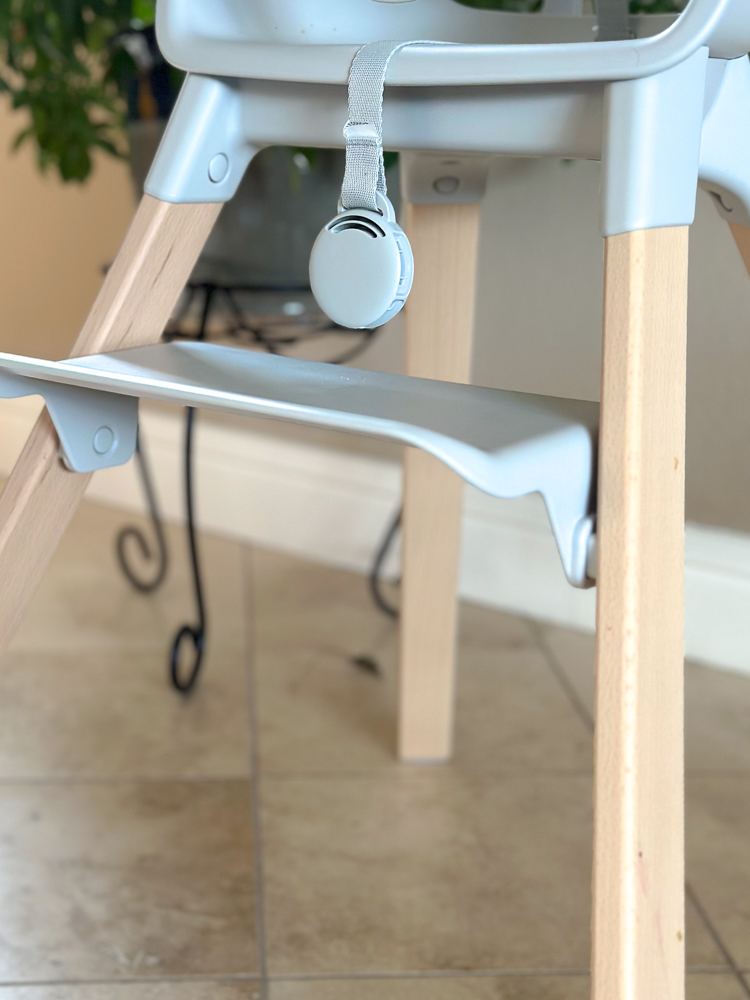 It also doesn't have a very adjustable footrest. There's only two potential heights with nothing in between or outside of the predetermined parameters. As anyone with a baby knows, they're constantly growing, and two heights isn't going to be appropriate for very long. For those like us who are mainly doing baby-led weaning, a footrest that the baby's feet can touch is important for safe eating.
I'm also realizing that many high chairs are designed to become toddler chairs and kitchen helper chairs eventually. This one isn't oriented for that, so its usefulness will be short-lived.
The Harness: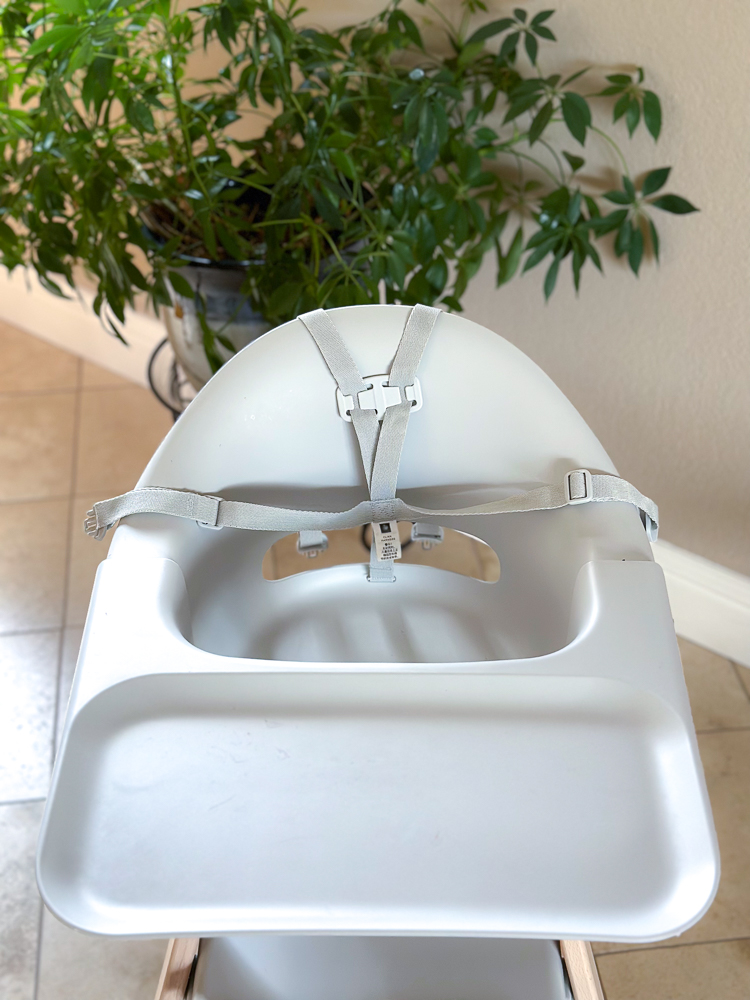 The four point harness is also difficult to use. We are constantly dropping one of the points, and since each of them fits into each potential adopter, it's easy to accidentally buckle in the wrong one and have to start all over. It's hard to explain without physically showing you, but let me just save you the trouble and say it's aggravating to get him buckled in. I could only imagine how much worse it would be with a very squirmy toddler.
The Annoying Legs:
The legs stick out extremely far. I understand and part of this is to give it stability, but it seems extreme. We are constantly tripping over them, so we have to put the chair away and bring it back out again to use it, otherwise it would be a tripping hazard.
To its credit, I do like the Stokke brand's commitment to quality. The chair was very easy to set up, and is easy to clean. European brands are held to a much higher standard than American brands when it comes to reducing toxicity, which is why I tend to prefer them.
But I'm sure there are plenty of highchairs out there that could satisfy my desires without being as annoying as this one. Here's what I would put on my registry instead if I could do it over again:
Stokke Tripp Trapp: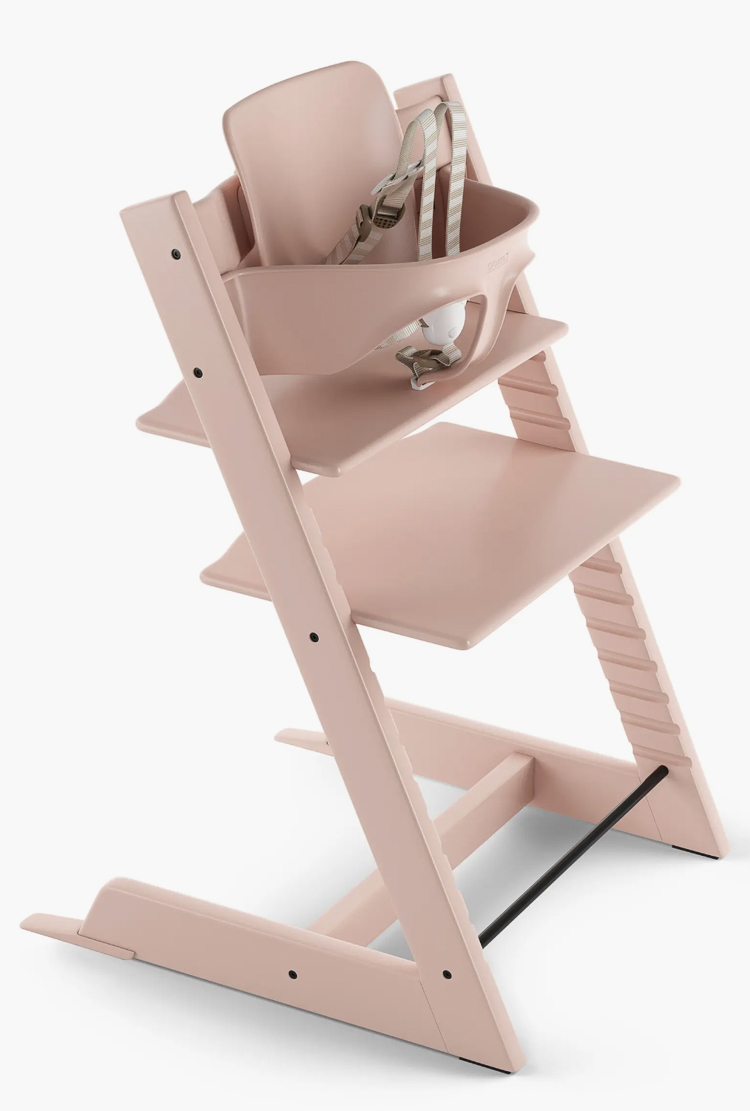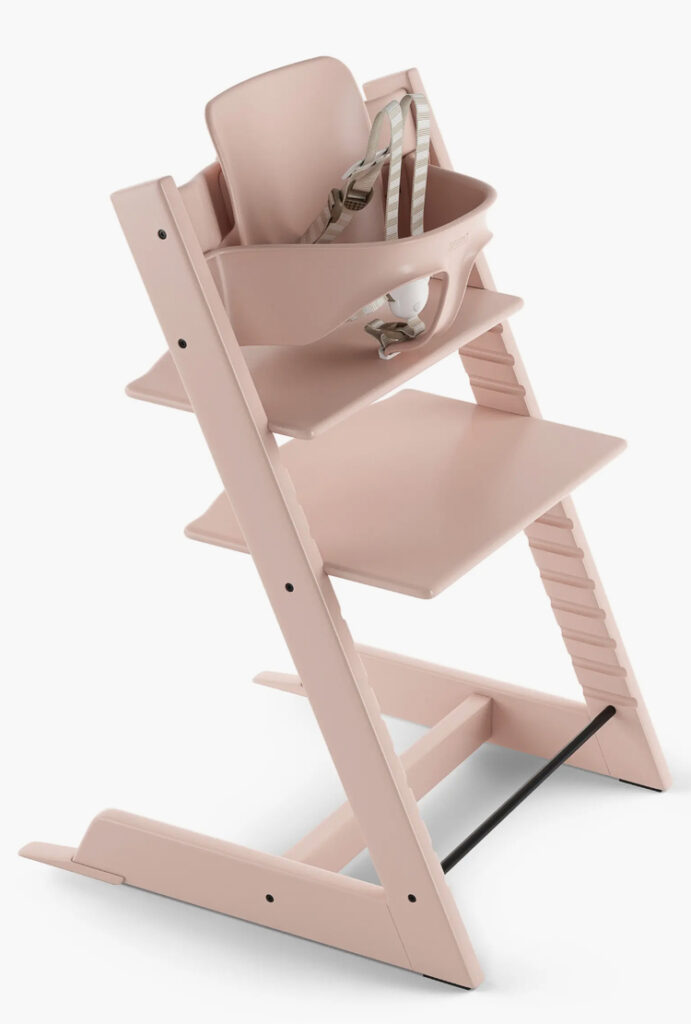 The Stokke Tripp Trapp is the one I most wish we'd gone with. It's a popular high chair that has a modern, Scandinavian design from the same brand that makes the Clikk. It is made from sustainable materials and is more adjustable than the Clikk, with a much different base that, while providing stability, doesn't extend as far out as the legs of the Clikk. It also comes in a dozen different colors and finishes. It's pricier, which is why I chose the Clikk, but it looks to me like it would be worth the splurge. It does still appear to have the annoying harness, but I'm learning when it comes to high chairs you can rarely have it all.
Abiie Beyond Junior Wooden High Chair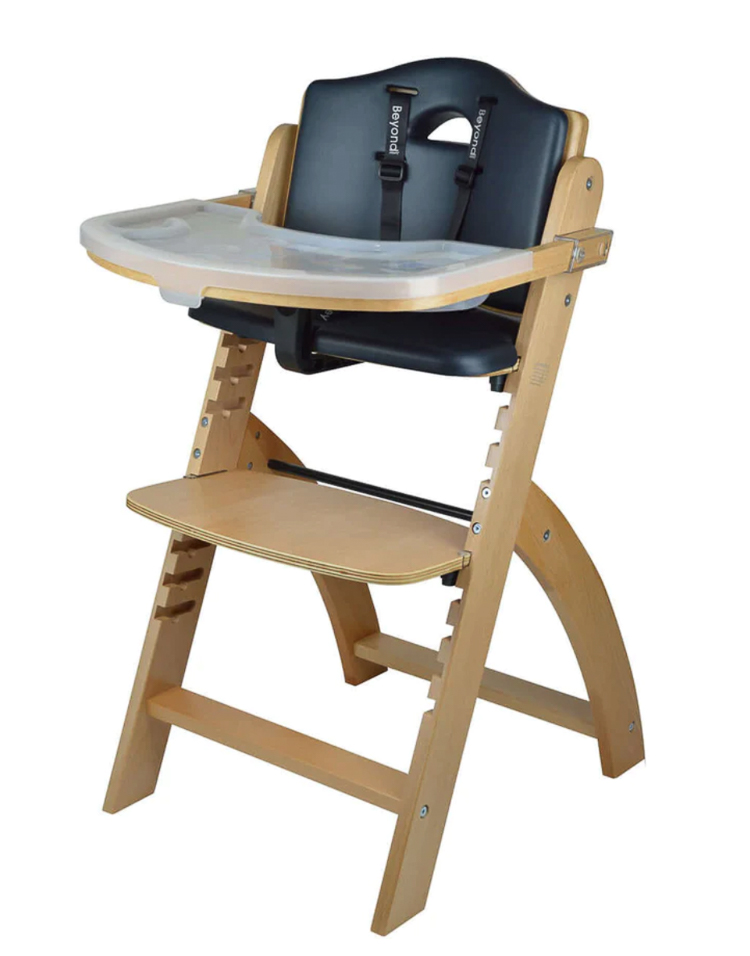 The Abiie Beyond is a wooden high chair that is adjustable in height and depth, allowing it to grow with your child. It can even become a regular seat an adult can use once your child completely outgrows it. It's slightly more affordable than the Stokke Tripp Trapp and utilizes more wood than plastic in its design.
Beaba Up & Down High Chair: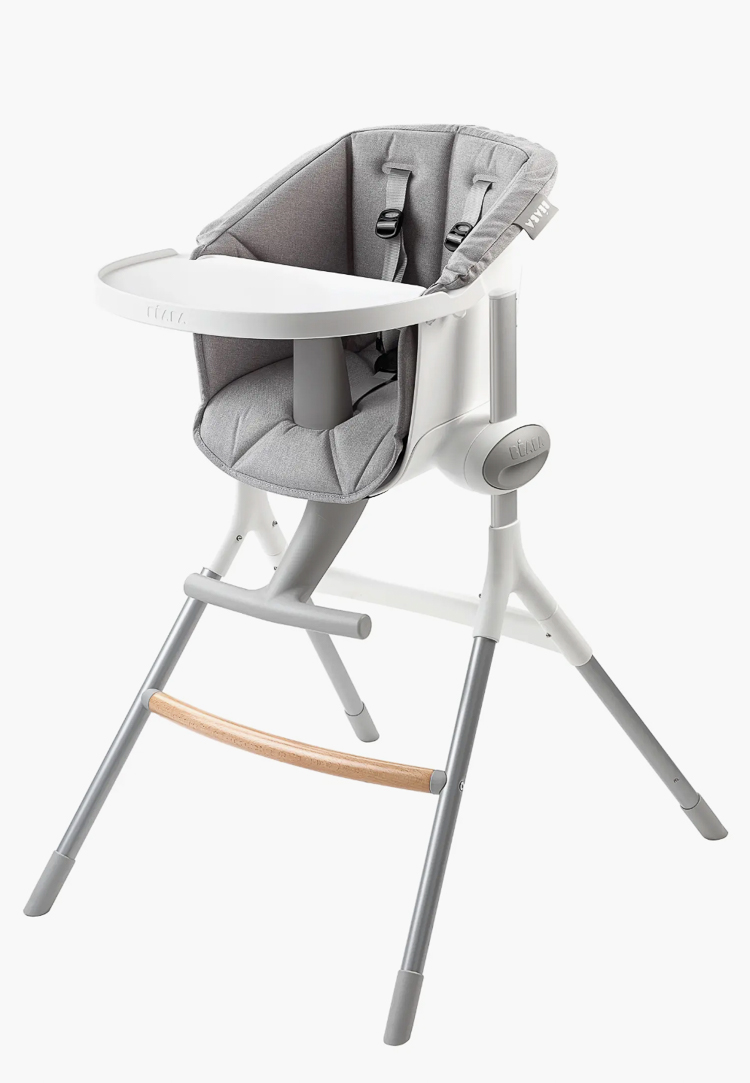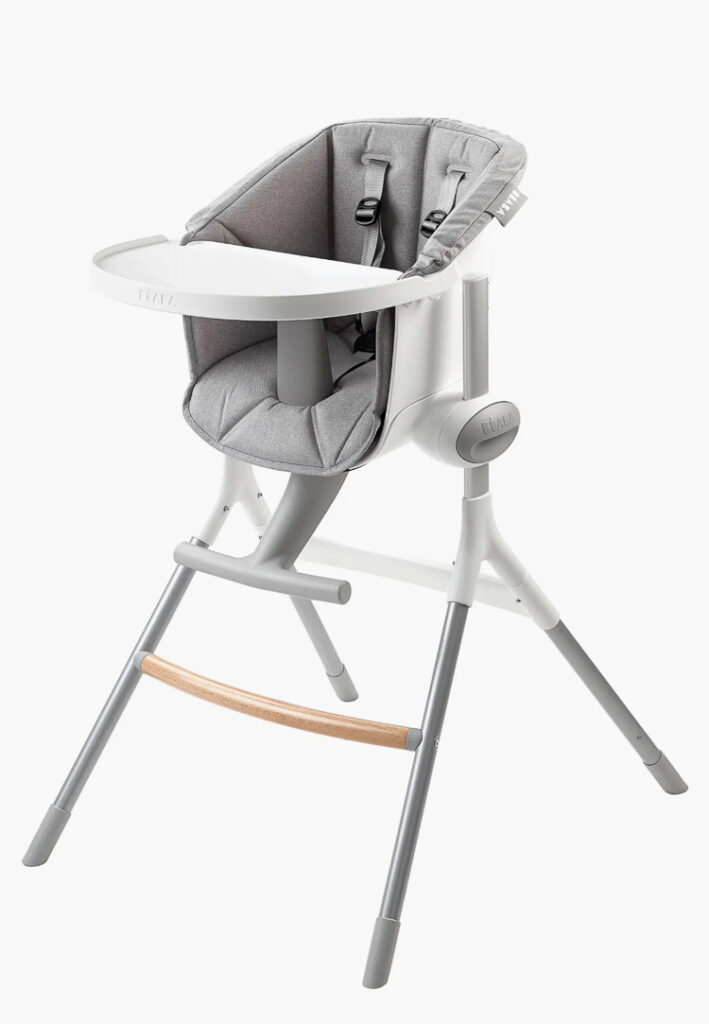 The Beaba Up & Down is a sleek and modern high chair that can be adjusted to different heights and recline positions. It also has a removable, dishwasher-safe tray and a comfortable, washable seat pad. That said, the seat pad is where the negative reviews have the biggest issue – the threads apparently are coming out a bit too easily during the wash cycle. The legs also look annoyingly wide. That said, it would solve my table height issue.
Ergobaby Evolve 3-in-1 High Chair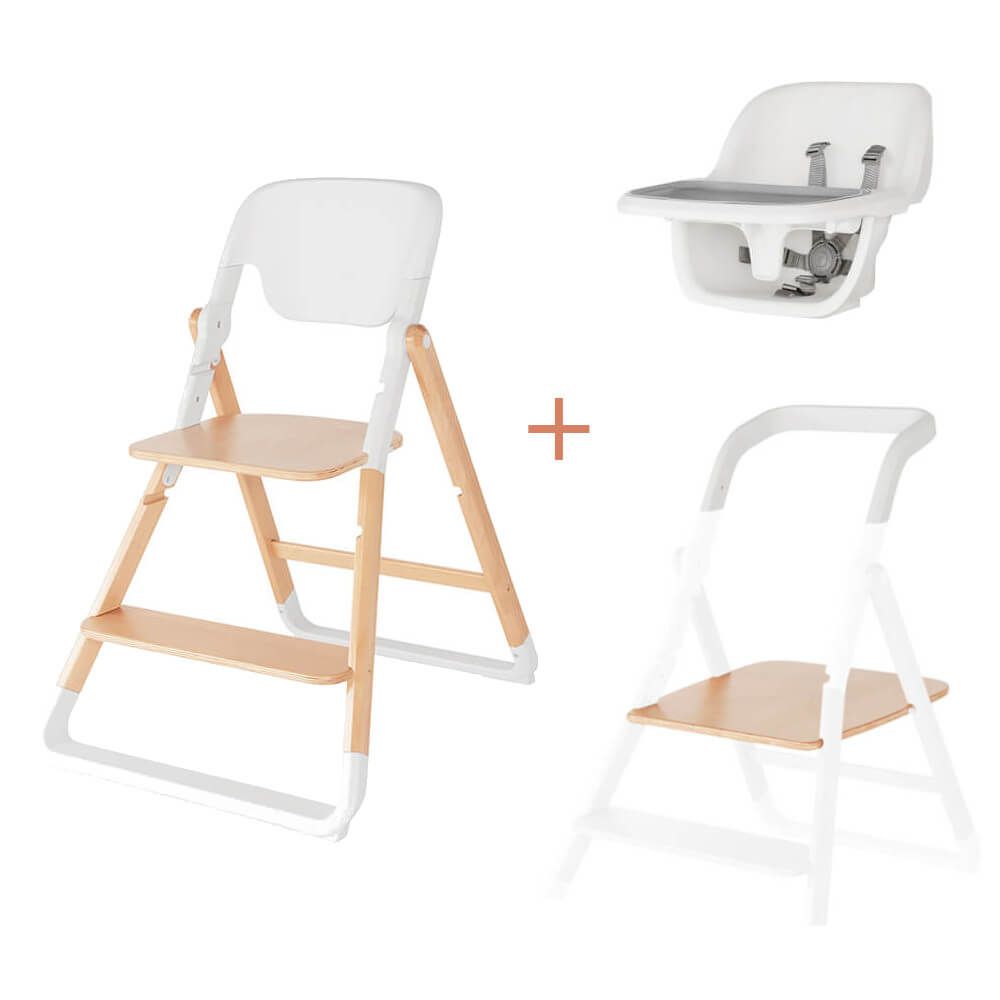 The Ergobaby 3-in-1 high chair is from a brand of baby carrier that is super popular and that we love. Their highchair is relatively new, and I like that it can be adjusted from baby high chair to kitchen helper chair, which is the direction we want to head in with our son as he ages.
Nuna ZAAZ High Chair: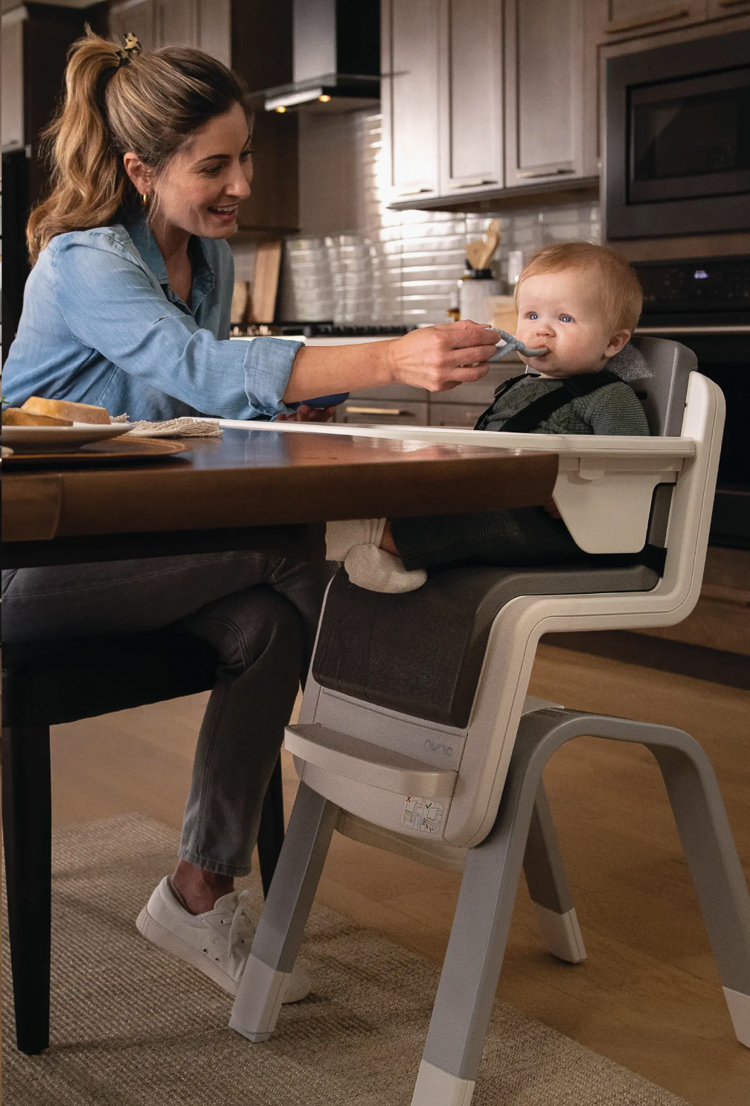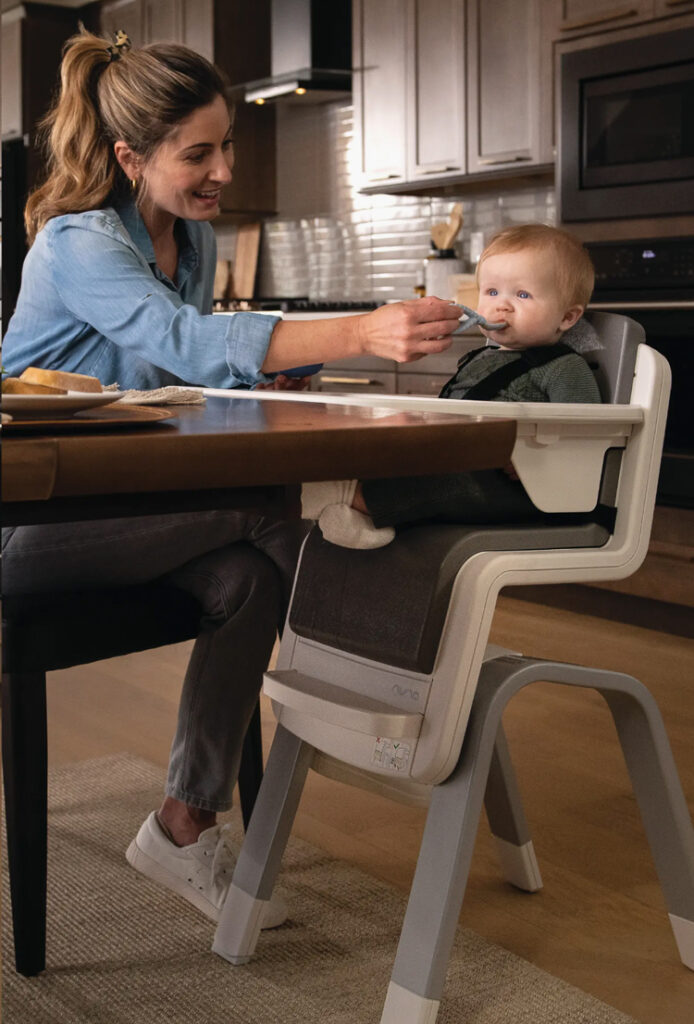 As a mom with a Nuna car seat and stroller, I really like this brand and their commitment to non-toxic materials, but one thing is for sure, they are definitely at the higher end and that goes for the ZAAZ high chair as well, which is the priciest on this list. Still, I like that it is designed to come right up to the table and involve the child and meal time and remove messiness. I see the same footrest issue with this one, however.
While all of these high chairs are from premium brands that I trust and in many cases have used already, my top pick would probably be the Tripp Trapp since it looks the most adjustable, although the Ergobaby comes in at a close second. All of them have beautiful designs and for something that you use multiple times a day for years, it ought to be something you love.