Are Coterie Diapers Worth It? YES Here's Why
Which diaper is the absolute best out there? Which one is the most absorbent, healthy for my baby to use, and will reduce leaks?
Just before giving birth, I bought four different types of diapers to try out. My criteria was that they had to prioritize ingredients that were non-toxic, had to have some commitment to sustainability, and obviously, had to work well.
I ended up trying Dyper, Honest, and Coterie diapers out, and here's when and why Coterie won out for me.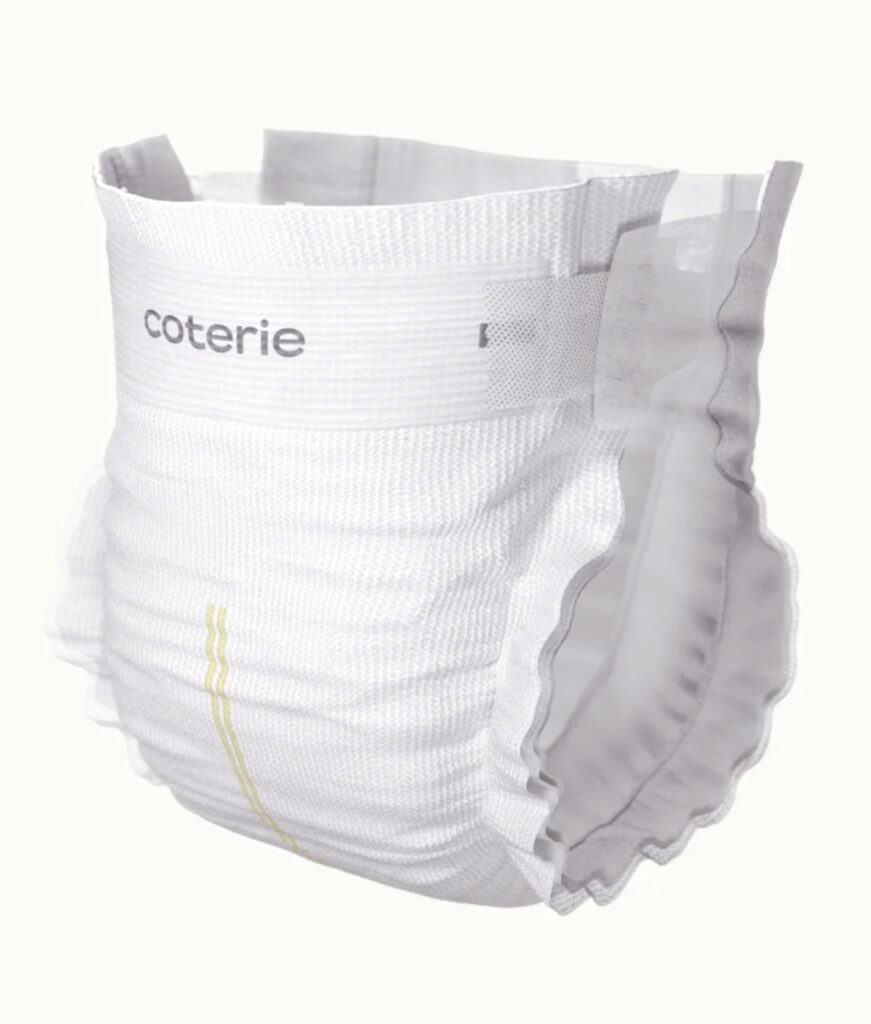 Absorption
My first goal with my baby was to start off with bamboo diapers and commit to elimination communication, which means teaching your little one to use a toilet from day one. I was so sure that this was going to be easy, but then I quickly realized that for most of us, the baby months are about survival.
Unfortunately, the Dyper bamboo diapers immediately failed to contain leaks. So next I alternated between the honest company and Coterie. In the beginning, I went with Honest since they are a bit cheaper than Coterie. I think if you're changing diapers often enough, the first couple of months tend to be less of an issue for leaks and blowouts, so for the first couple of months it wasn't worth it to me to pay more.
But as my son got older and would eat more (then pee more) in one sitting, plus with how much we love to travel, leaks became way too common. After the fourth overnight leak in a week once my little one started sleeping through the night, I Googled for a better solution and came back to Coterie.
They boast 70% better leak protection, 4x faster absorbency, and 3x the drying power of other diapers. I hadn't noticed this difference in the early days, but I sure do now.
We've been using Coterie for the past few months and I have yet to have a leak, whereas with Honest we had them pretty often. Though they're pricier, it evens out considering I'm doing less laundry, having to buy fewer outfits in order to space out the laundry loads, and it reduces the time I'm spending washing clothes and sheets. Plus, he's more comfortable, and he deserves that.
Quality
I was initially drawn to Coterie because I wanted a diaper that didn't have dyes, fragrances (which often have endocrine-blocking parabens and phthalates), or harsh chemicals. I've prioritized these qualities in all of our baby items since day one.
Coterie are by far the softest diapers we tried. They have an absorbent core made of sodium polyacrylate (SAP) and Totally Chlorine Free (TCF) wood pulp from sustainably managed forests, are made with apparel-grade materials for a cloth-like feel, have a hook tab fastening system made of polypropylene / polyethylene, film, and adhesive, and the only color other than white you'll see is a wetness indicator. It's much easier to detect than the patterned diapers as well.
They're free of fragrance, lotion, latex, rubber, dyes, alcohol, heavy metals, parabens, phthalates, chlorine bleaching, VOCs, and optical brighteners.
Sustainability
Sustainability matters to me. Given how many diapers a baby can go through, I really wanted to be as responsible as we could. Since we live in a dry area where water is scarce, cloth wasn't an option for us, and unfortunately the compostable diapers leaked constantly.
Though there's no perfect solution, I appreciate that Coterie is working to bring the first diaper recycling plant to America, are made from 25% plant-based materials from sustainably managed forests, and their wipes are constructed of 100% plant-based VEOCEL™ Lyocell (cellulosic fibers from renewable wood sources produced in a closed loop system).
Price
As with most sustainable, nontoxic top brands of baby products, Coterie diapers are on the higher end of the price scale. That had me using Honest for a while, which was $15 or so less per month, but when I started to add up how much the leaking was costing me in time and washing, I went back to Coterie and am glad I did.
A month supply runs $90 with 10% off subscriptions. Their wipes are great as well, at 99% water and one of the only brands we've found that doesn't cause reactions. They offer travel sizes as well. They're stronger and up to 30% stronger than other brands, so I use fewer of them. Plus, they're biodegradable, which is important to me.
Do I Use Coterie?
I've converted to Coterie. There's just no denying that they truly are the Tesla of diapers. I want my son to be in something non-toxic that is super absorbent, prevents him from having to deal with leaks, prevents me from doing laundry all the time and buying extra clothes, and is committed to sustainability.
*Some links in this post are affiliate links that support this site at no extra cost to you. This is not a sponsored post, and I paid full price for the diapers. This is my honest review and genuine thoughts. Thanks for your support!