Flying Southwest Airlines with a Baby – Everything to Know
As my son turns 13 months old, he's been on over 60 flights (including connections), many of them operated by Southwest.
There are many reasons to love Southwest – the free checked baggage, the affordable flights, and for us, they're sometimes the only airline to fly direct routes to some of our favorite destinations. There are also some downsides. Here's everything to know about flying Southwest with a baby:
Booking Southwest with a Baby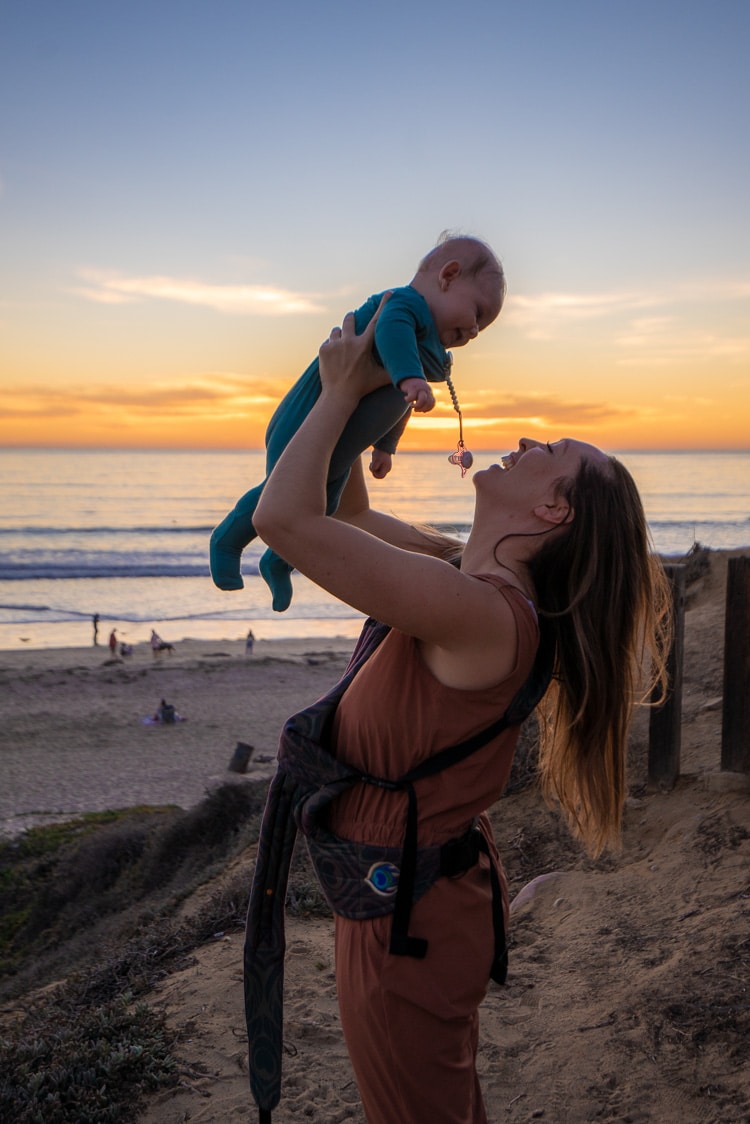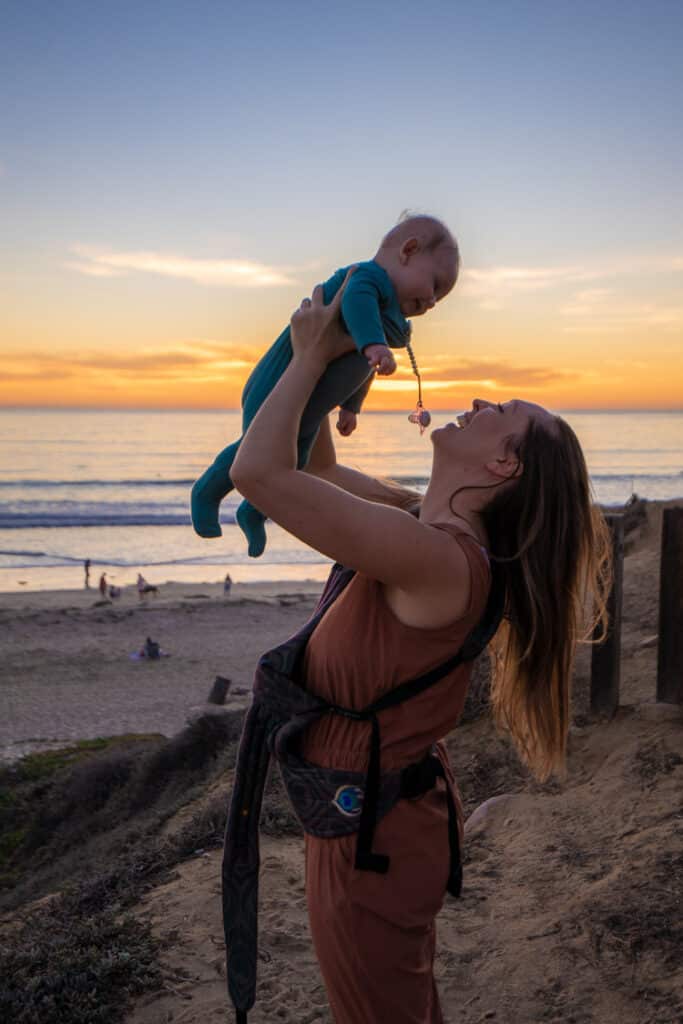 Booking a lap infant on Southwest is simple. You can do so when booking your own ticket on their system.
Southwest Airlines flights don't show up on most major aggregators and can only be booked directly, so remember to do a Southwest search on their app or website if you want to see their options.
If booking with Rapid Rewards points, you'll need to call to add the lap infant afterwards. This has been a common experience for us, including with Singapore Airlines, but not with United, which still allows the lap infant during booking even for mileage flights. I will never know why!
To add the lap infant during checkout:
Select your city pair(s) and travel date(s).
In the "Passengers" field, indicate the total number of seats needed by selecting the number of adults and lap children.
Proceed through the "Select Flight" and "Trip & Price Details" pages.
Complete the "Who's Flying" name fields for each Passenger. If multiple adults and/or lap children are traveling, use the drop down next to the Lap Child's information to associate the Lap Child with an adult Passenger.
Babies over 14 days and under 2 years old are permitted to fly. You may be asked to verify the baby's age at the airport. We were when my son was 5 months old and it was kind of hilarious. Proof can consist of a passport or copy of the birth certificate.
Southwest Infant Policies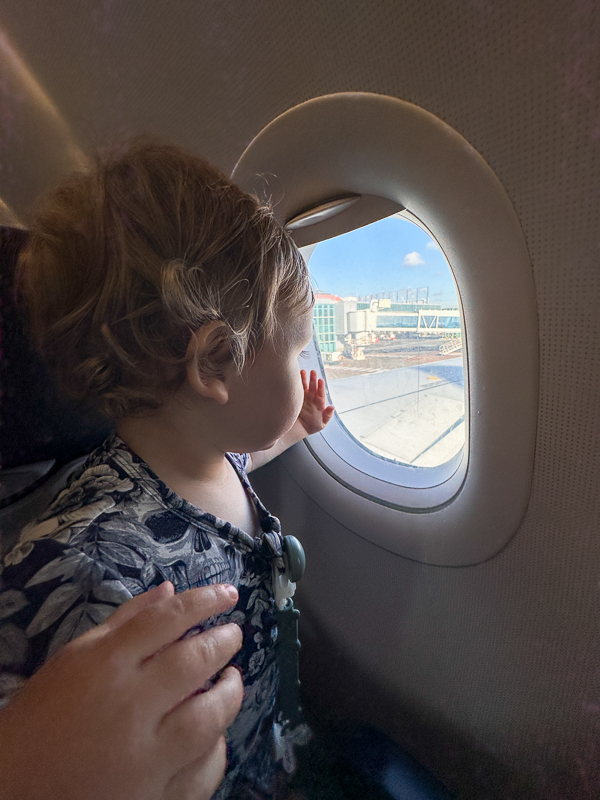 Southwest is a unique airline in that some policies are generous, and others, like not assigning seats ahead of time, can lead to some issues. Here's what to know:
Family Boarding
Southwest's boarding policy is in some ways beneficial, and in other ways not. It is, however, unique in the airline industry. Southwest assigns boarding positions based on when you check in for the flight rather than assigning seats. Those with the first boarding positions pay for the privilege and are invited to board prior to families.
However, Southwest has one of the most generous family boarding age policies, allowing families with children aged 6 or lower to board after the A group. Most of the best seats are taken by then, but you should still be able to find seats together as a family.
If you miss family boarding, though, you may struggle to find seats together, and have to hope for a kind stranger to give theirs up.
We've had good and back luck with the pick-your-own-seat policy, ending up with the only free seat on the plane next to us since nobody wanted to sit next to a baby. We also had a flight attendant sit someone next to us even though there was one free seat left on the row behind us, since we "did not purchase a seat for the baby." While she was correct, it seemed an odd thing to do when everyone probably would have been happier if the guy had been seated in the open seat behind us.
Baggage Policies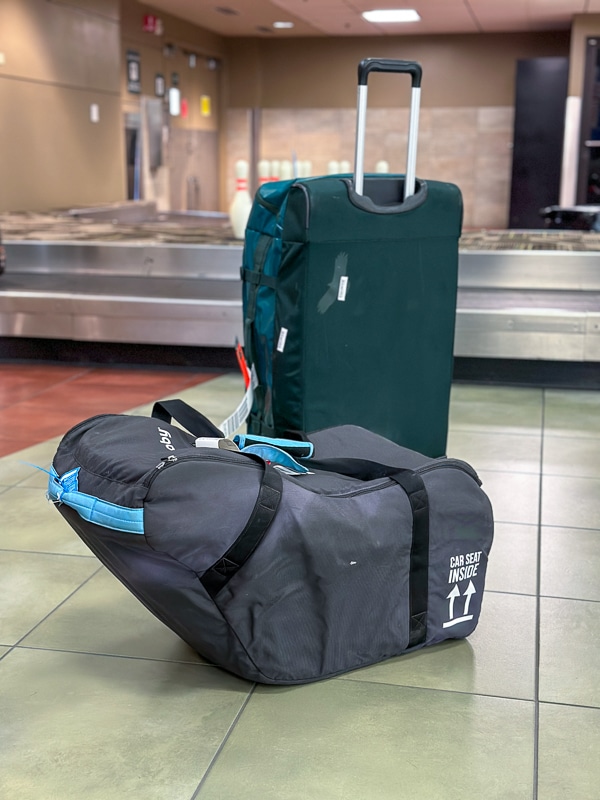 What I love about Southwest is their 2 free checked bags. If you don't have status with one of the other major airlines (United, American, Delta, and Alaska), you'll be paying roughly $70 each way for those two checked bags, and that can really add up.
You're also welcome to check car seats and strollers as hold luggage or at the gate for free. We always travel with a stroller that can fit in the overhead bin and tend to bring those onboard as well.
Southwest also permits baggage containing baby food (like a diaper bag) onboard without it counting against carry-on limits. This has been my general experience with all of the airlines we've flown.
Nursing and/or pumping onboard
Southwest welcomes nursing mothers who wish to breastfeed on board. I've also pumped on flights with my wearable pumps many times on Southwest flights, and they're always happy to provide bottled water as needed to wash or prepare formula.
Child Restraints
If you get your baby their own seat, you can bring on an FAA-approved car seat. We used our Uppababy Mesa before he outgrow it and it was awesome. Very easy to install without the base, and fairly lightweight as well. They also allow CARES harnesses, but not any device that ties the baby to the parent, including baby carriers during takeoff and landing. Read more about their infant policies here.
Our Experience Flying Southwest with a Baby
There are certainly pros and cons to flying Southwest with a baby – the biggest con being if you're running late to the gate and don't get a chance to board early. Another con lately has been the frequent delays, which were all over the news around the holiday season. Although delays are common, I've experienced the most lately with Southwest, and hope they get it together soon!
However the pros have consistently been worth it for us when it makes sense to fly them. We get free checked baggage, they often fly more direct routes, and they are often cheaper than the alternatives. I tend to look for United flights first since I have status with them and can often upgrade free to premium economy, but in lieu of that, I'm looking for Southwest to save on baggage fees.
Apart from the one odd experience having someone put next to us when it didn't seem necessary, we've had luck with the self select policy of seating, as most people avoid sitting next to a baby on flights.
We'll keep flying Southwest, the convenience of direct routes and free bags has made it worth it for us.