Hiking with a Toddler: 35 Important Tips
When my husband and I were expecting our first child, a hiking backpack carrier was the first item we added to our baby registry. Still unfamiliar with the wild adventure that parenthood would be, we couldn't wait to load him up in the backpack and take him hiking, which has always been one of our favorite activities to do together.
Fast-forward a few years, and our son is a growing three-year-old who we still love to take hiking with us (along with our baby girl!). We've learned along the way that hiking with a toddler introduces new challenges and requires thoughtful planning. From buying the right equipment to picking the best route, here are our top 35 tips for hiking with a toddler.
Assembling the Gear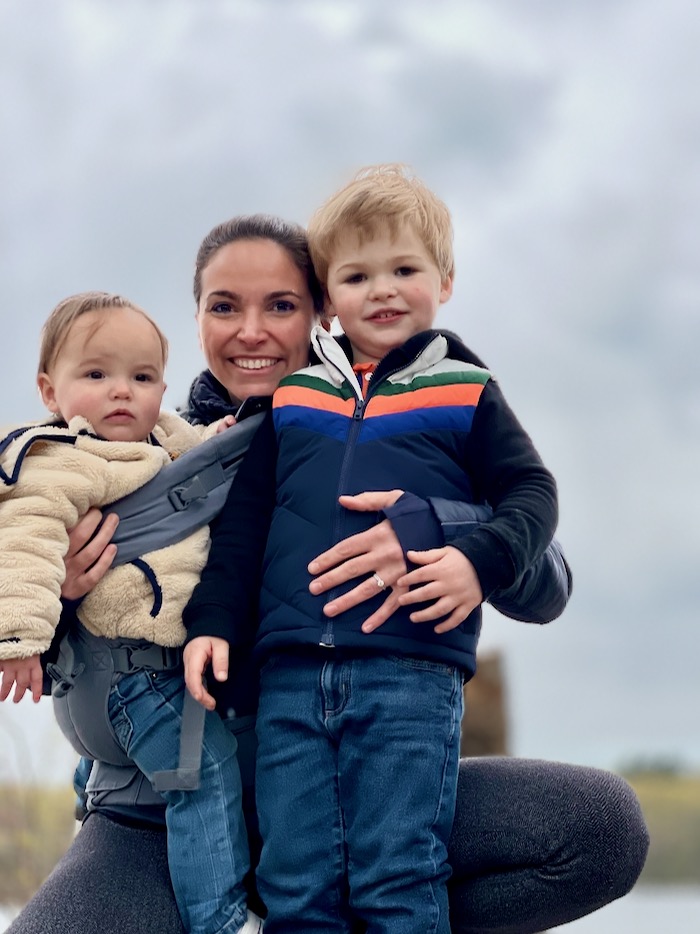 You don't have to break the bank on expensive equipment to have a great hike with your toddler, but there are a few key pieces of gear that can keep your family comfortable and help the day go smoothly:
1. Invest in comfortable footwear.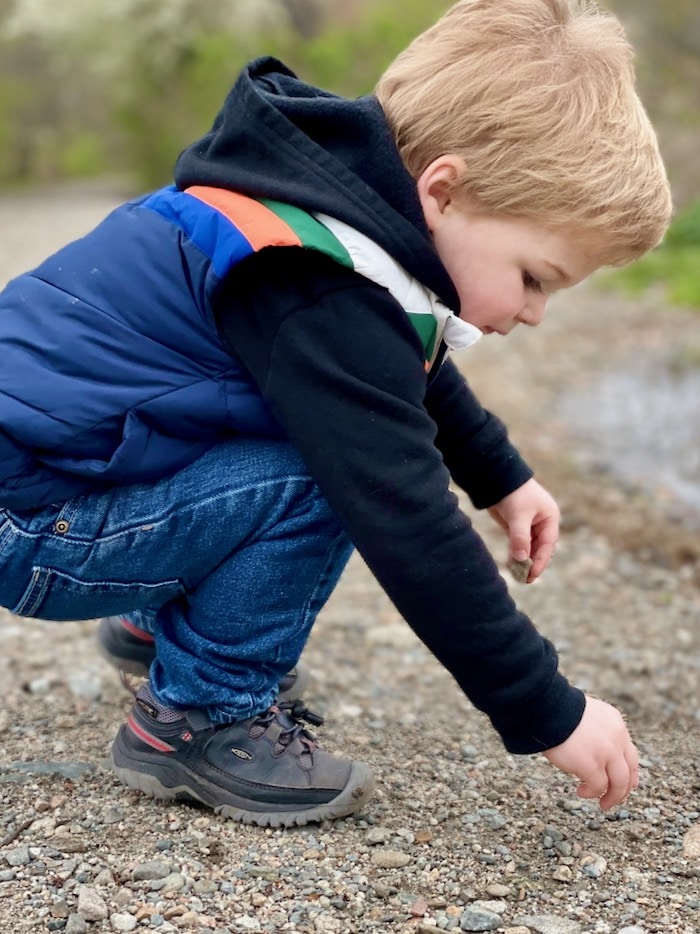 If you wouldn't want to hike in your flat sneakers that don't have any support, then chances are your toddler wouldn't want to, either. Our toddler has been comfortable walking in shoes by New Balance, Stride Rite, and Keen.
2. If your toddler will be wearing sandals, make sure their toes are protected.
Look for children's sandals with toe coverage to prevent injuries on the trail. Our son lives in his lightweight Keen's all summer.
3. Add on the layers.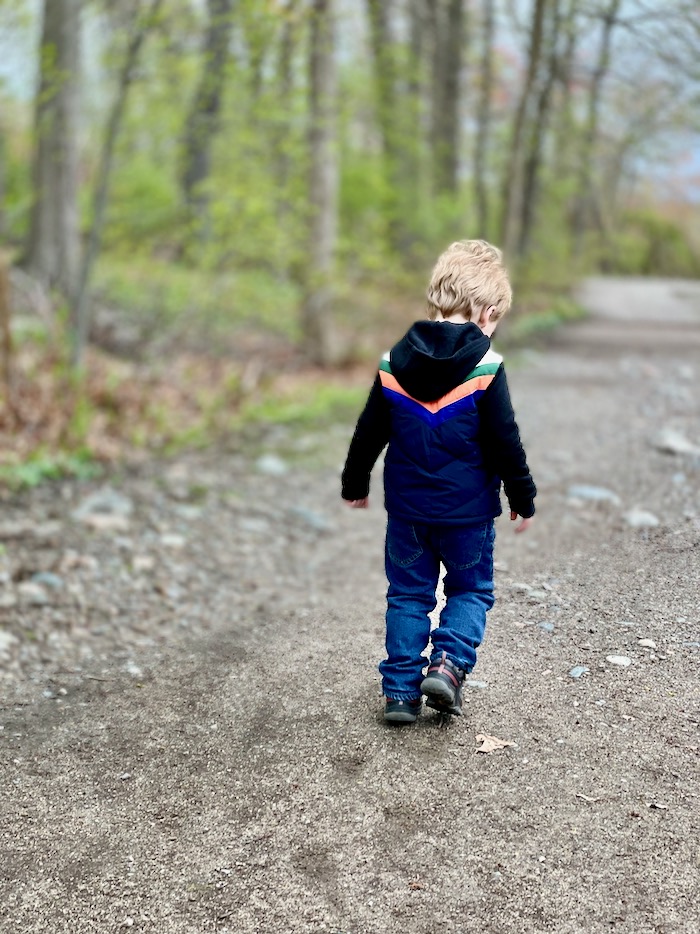 Temperatures might feel different on the trail than they do by the car, depending on wind, shade, and sun. Your toddler might warm up considerably when walking and cool off quickly when sitting still in a carrier. Bring lots of thin layers to keep them comfortable in varying conditions.
4. Be prepared for rain.
Toddlers love rain! We try not to let a small chance of showers derail our plans for the day. If there's any chance of rain on your hike, be sure to pack a comfortable raincoat, and don't forget the rain cover for your hiking backpack.
5. Pack a hat.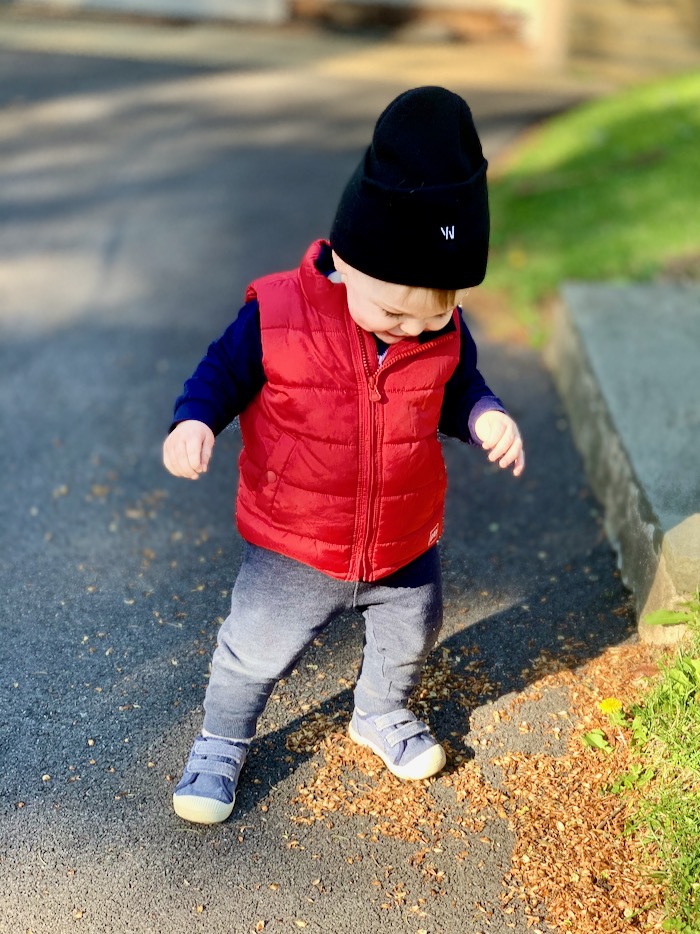 A beanie can go a long way in keeping little ones warm on brisk days. Don't forget to pack a warm hat when it's cold, or a sun hat to help protect your child's scalp from harmful UV rays.
6. Look for a spill-proof water bottle.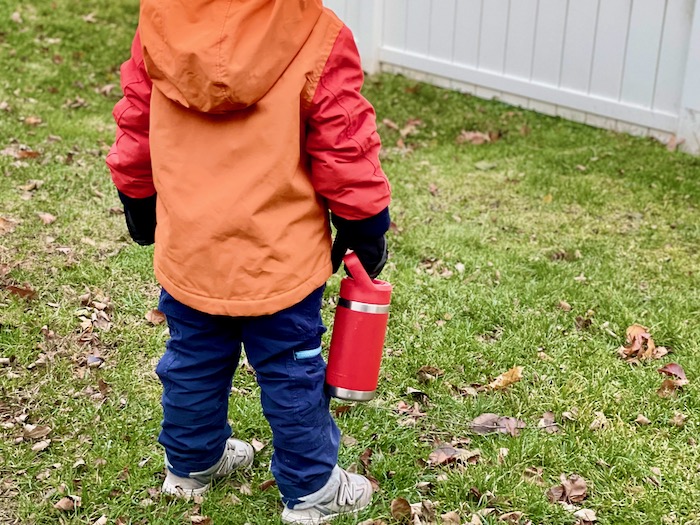 Our son's heavy-duty insulated water bottle doesn't sweat on hot days and has a chunky handle that makes it easy for him to carry around. For exploring outside, we also love his Contigo bottle with a straw that folds down and out of the way to stay clean — and he can't get enough of the way it flips open with the touch of a button. Be sure to pack plenty of extra water for you and your family so you don't get caught short.
7. Bring a multi-tool.
Whether you're hiking with family or by yourself, it's best to be prepared for anything on the trail by bringing a handy pocket knife or multi-tool along with you.
8. Use a child carrier.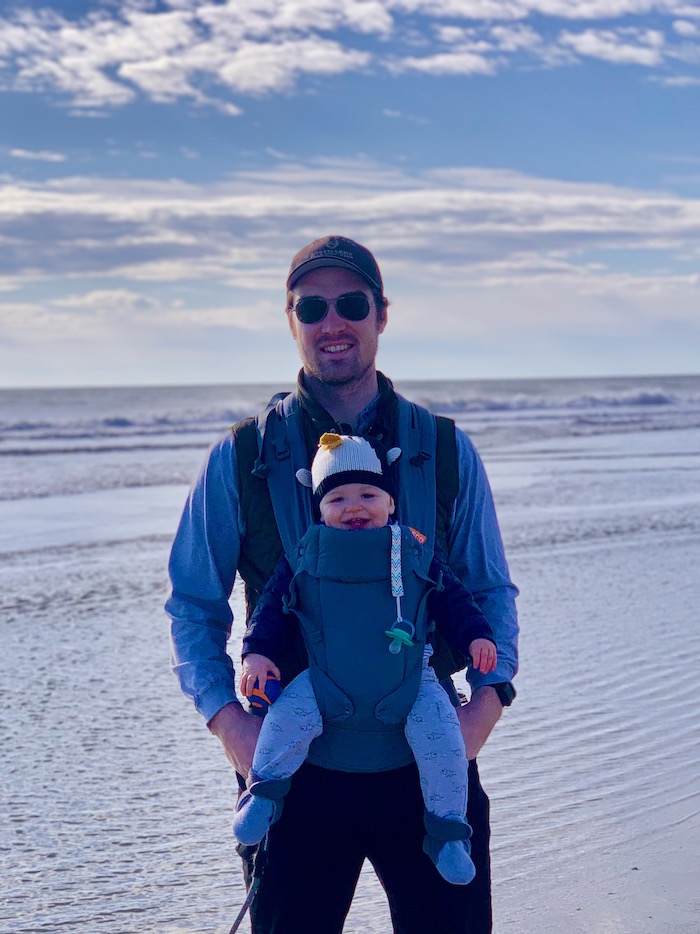 Many baby carriers can support youngsters well through toddlerhood and still remain comfortable for parents. We find our Beco Gemini model to be super comfortable, even on longer walks. To find the best carrier that will support your child's weight, check out our 20 favorite baby carriers for travel.
9. Try a hiking backpack carrier.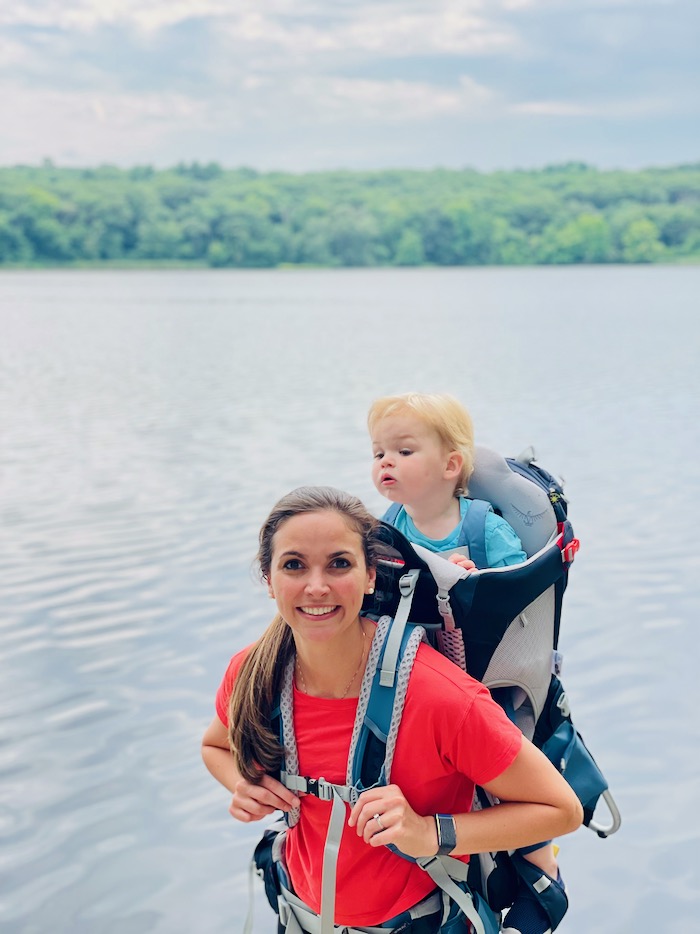 Hiking carriers keep parents' hands free while supporting children in a natural, ergonomic position. Many also store considerable gear inside. Read our full review of the Osprey Poco LT hiking backpack.
10. Pack kid-friendly bug repellant.
Avoid itchy skin from mosquito bites by bringing bug spray with you. Ask your pediatrician for their best advice on child-friendly brands, and be sure to check skin for ticks when the day is done.
11. Slather on the sunscreen.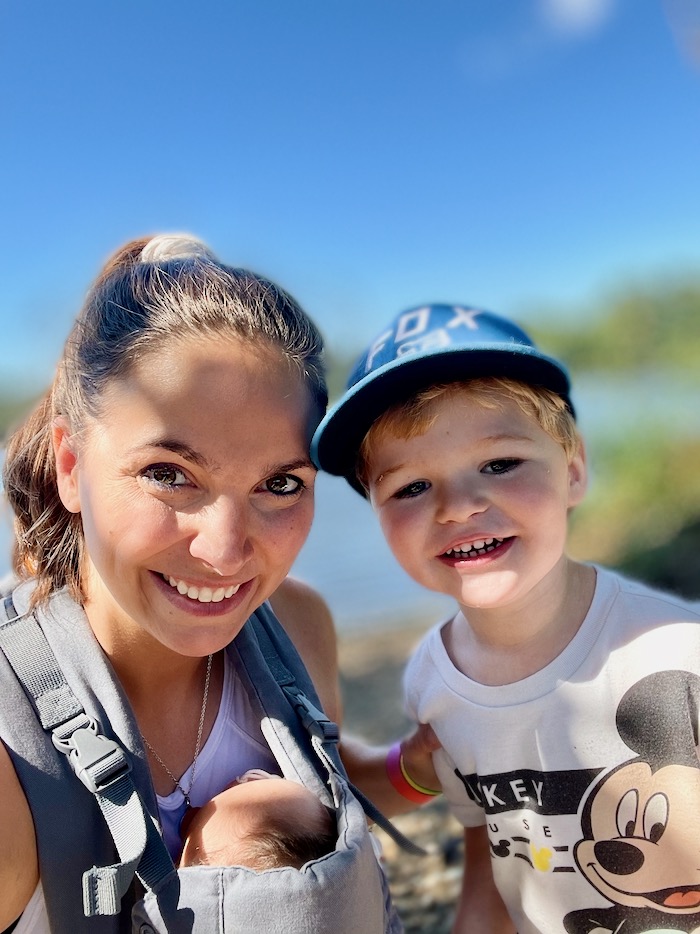 Spending the day outside can expose precious toddler skin to some serious sun, even on cloudy days! Protect your child from harmful UV rays with broad-spectrum sunscreen.
12. Always have a first-aid kit.
A first-aid kit is a must for every hike. Be prepared for cuts and scrapes by keeping a loaded kit in the car and carrying it with you on the trail.
13. Consider a toddler folding chair.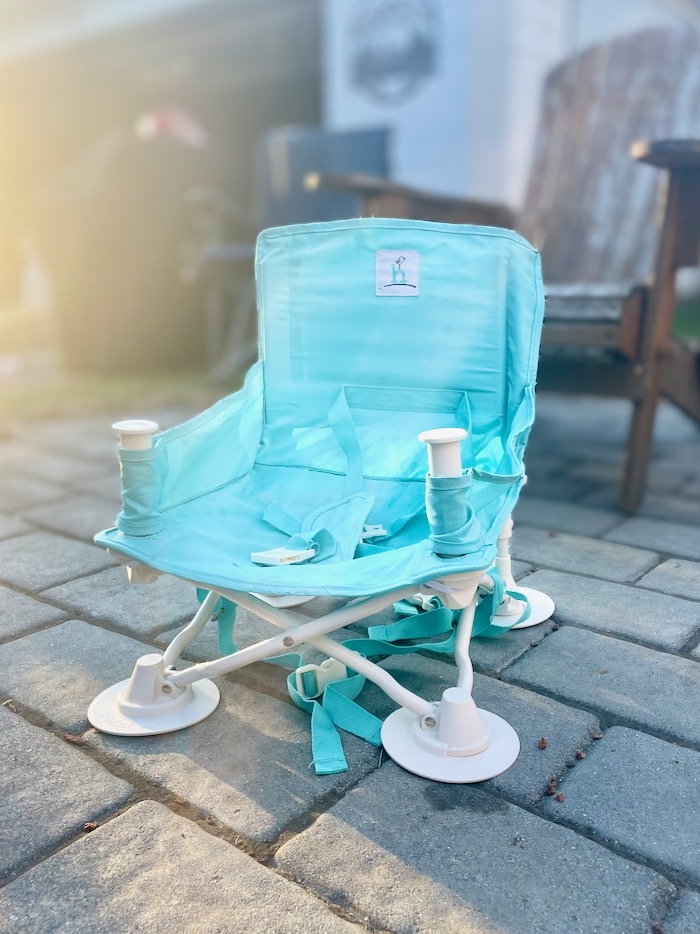 We love to wrap up our day hikes by sitting next to the truck and enjoying a snack or meal before we hit the road back home. We've used a number of folding chairs for little ones throughout the years, including our beloved Hiccapop booster and our son's new Mickey Mouse camping chair.
Planning the Hike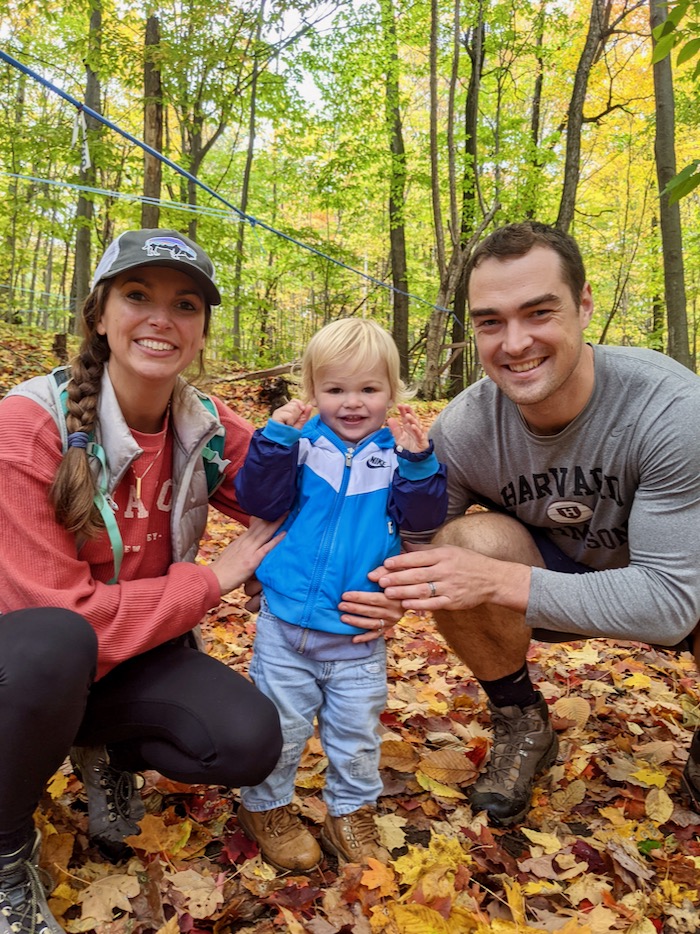 The surest way of a successful hike with your toddler is to overpack and overprepare. Here are our top tips for planning the day and managing the trek:
14. Research your route.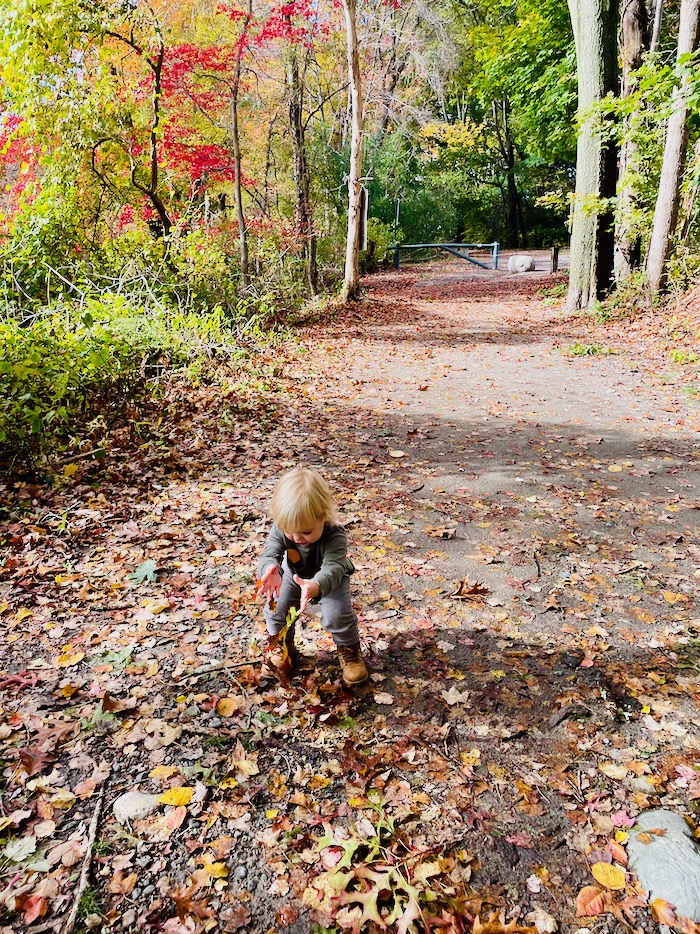 My husband and I have done our fair share of heading out on a hike without a real solid plan, but hiking with a toddler isn't the time to wing it. Make sure to research and plan out your route, and be familiar with turns and intersections you might encounter along the way.
15. Keep it short (at least at first).
The first few times you hike with a toddler, you'll want to keep things limited. Especially now that our son doesn't fit in our backpack carrier, we have to keep our trails short and kid-friendly.
16. Plan to finish well before dark.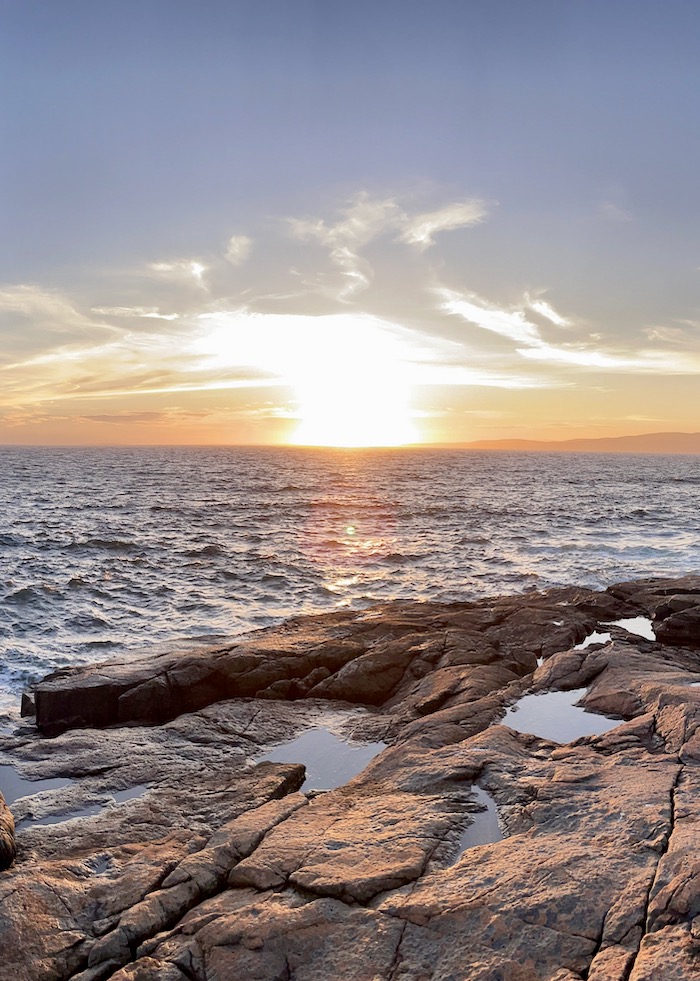 Don't let your fun hiking day become a dangerous exploration of the forest after dark. Time your hike so that you'll be finished well before sunset. If things are going slowly and your daylight hours are fading too quickly, phone a friend for a quick pickup or consult your map for a shortcut.
17. Have a backup plan.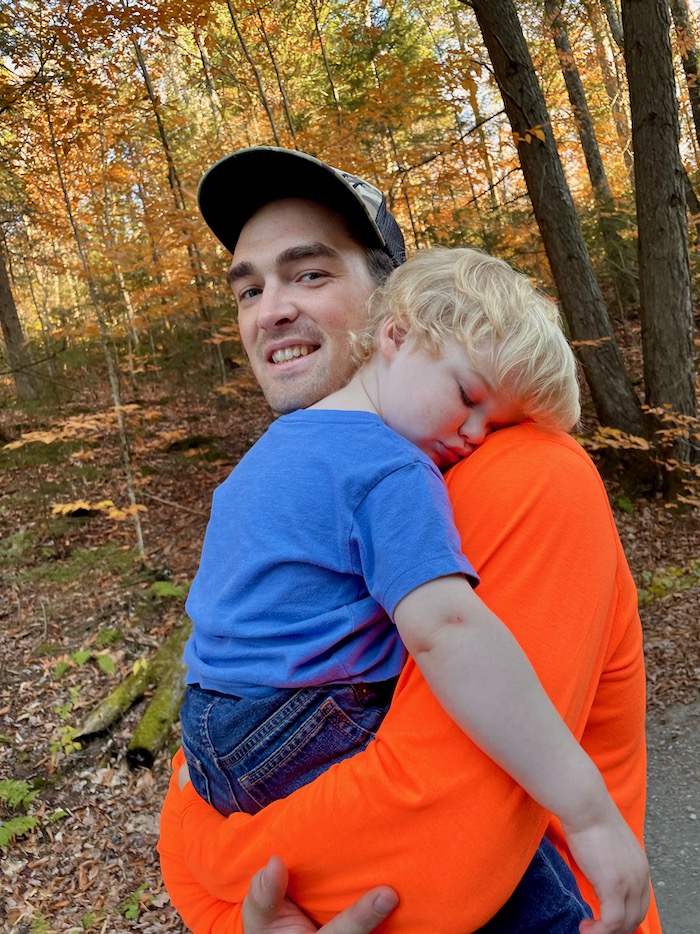 We all know that any well-thought-out day might not go as planned if there's a toddler involved. It's possible that you'll set out on your hike, but your child just isn't having it. Whether it's pivoting to a shorter alternate route or loading your child into the carrier to hike quickly back to the car, it's a good idea to have a backup plan in mind.
18. Avoid slippery, icy conditions.
Conditions on the trail could stay icy long after any visible snow has melted at the base. Read up on current conditions or consult local park staff for updates. The last thing you want is to be crossing some extra tricky footing with a precious toddler in tow.
19. Print or download your map.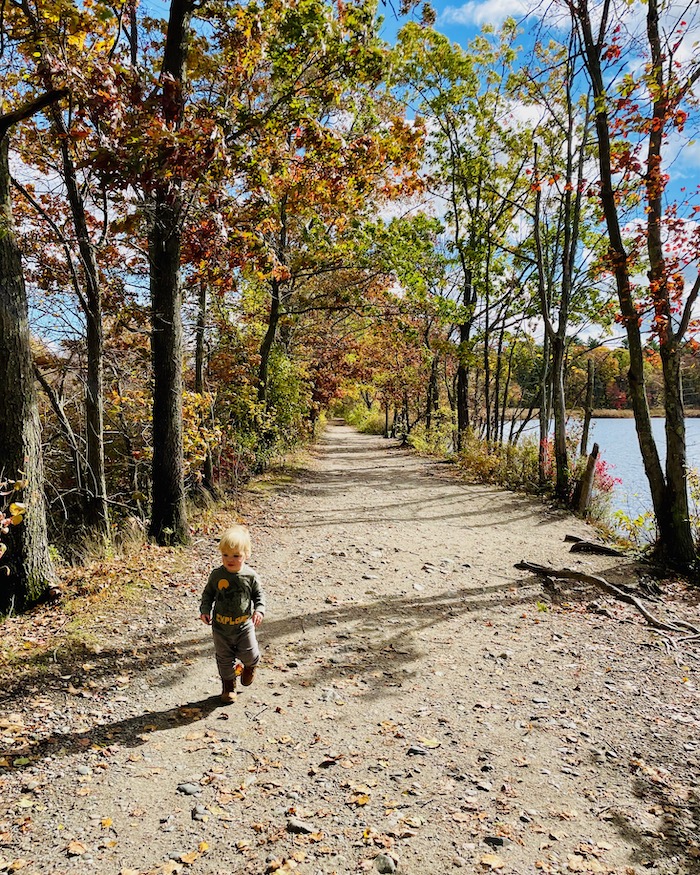 If you can get your hands on an actual printed trail map, keep it close by in your hiking backpack. If you're using a trail guide on your phone, at least download the map for offline use. You never know when you might lose service on the trail, and you don't want to end up scrambling to find your way back home.
20. Break those shoes in ahead of time.
Toddlers should try out their hiking shoes around the house before using them on the trail, just like adults. If you're buying new hikers for your child to use in the wild, put them on at home get some steps in to make sure they're comfortable and secure, before committing to them for an entire day without other footwear options.
21. Take lots of breaks.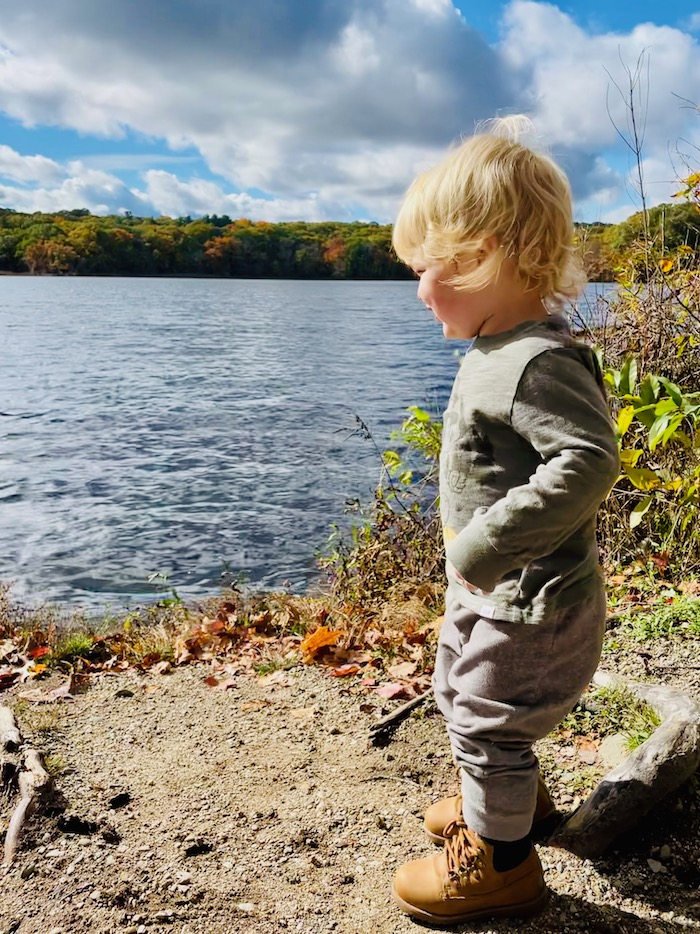 Hiking with a toddler is not a fast and efficient process. Whether they're on foot or you're carrying an extra 30 pounds with them in a carrier, make sure everyone is getting plenty of rest along the way. Observing the leaves and rocks lying around you is a perfect opportunity for learning when your youngster needs to catch their breath.
22. Pack a lunch.
Especially if your hike has a midway point with a nice view or a scenic spot to sit, stopping to eat some sandwiches can be a great way to break up the trip. Our toddler loves to have a picnic lunch when we're out on hikes.
23. Don't skimp on snacks!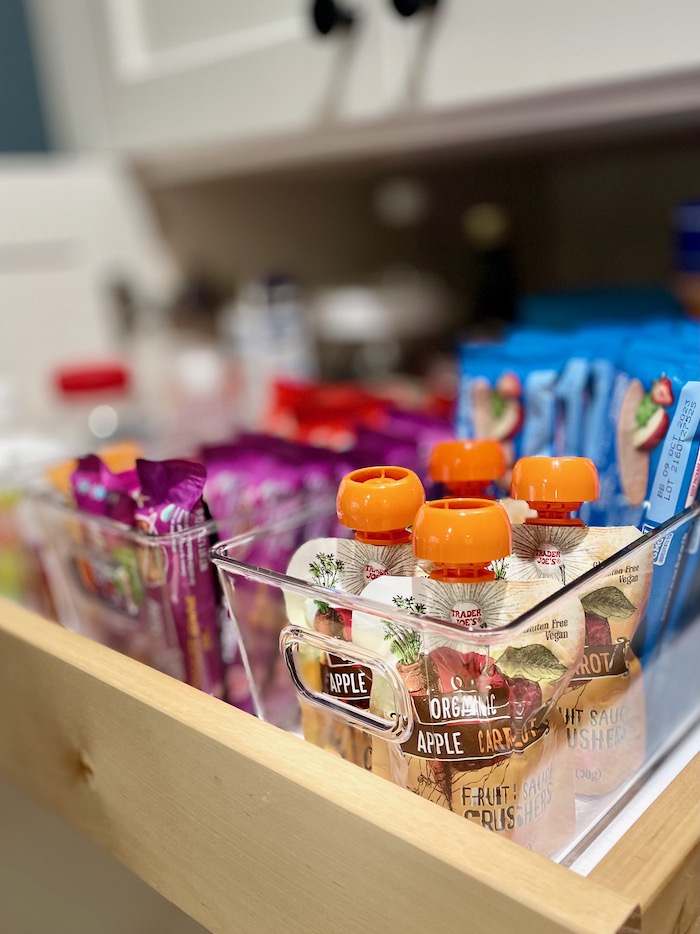 I've learned from raising our three-year-old that toddler happiness is directly related to the diaper bag snack supply. The hiking trail is not the place you want to be caught short on snacks, so be sure to pack extras. Easy-access containers are great for toddlers to eat on the go.
24. If your child is still in diapers, have a plan for diaper changes on the trail.
Those dirty diapers always come at the most inopportune times. We take our mobile changing kit everywhere we go. Be sure to bring one with a soft mat in case you need to lay your child on the ground.
25. Bring lots of extra diapers, too.
We like to put diapers in multiple spots in our bag, with extras in the car. Especially when you're outside in a place where they could get wet and ruined, it's good to have way more than you need.
26. If your child is potty trained, keep a travel potty in the car.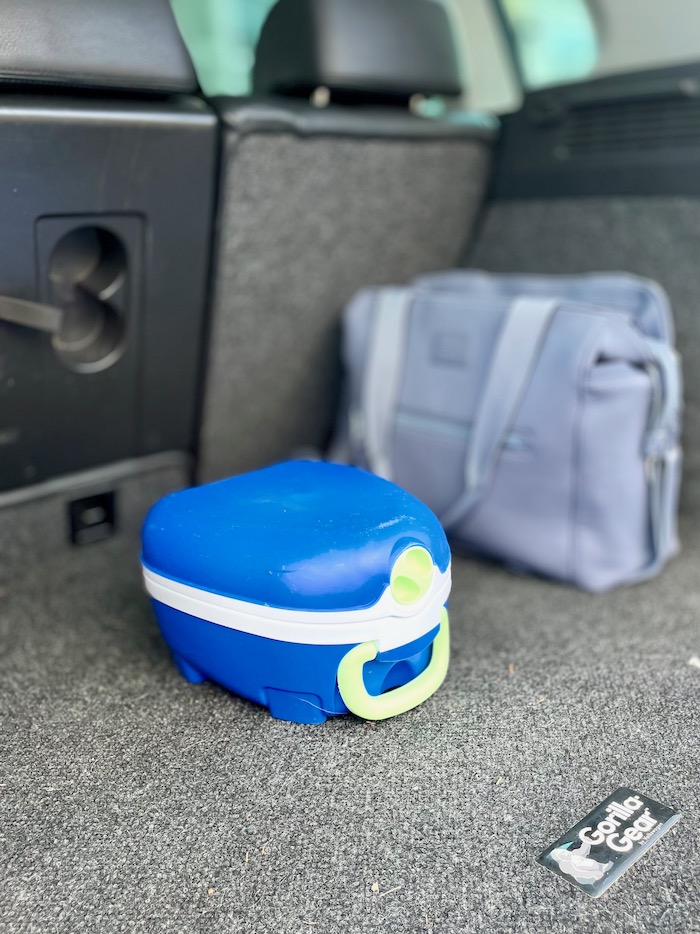 A fellow mom at the playground told us about the My Travel Potty, and she'll never know the way she changed our lives. Read our full review here.
27. Download all their favorite music.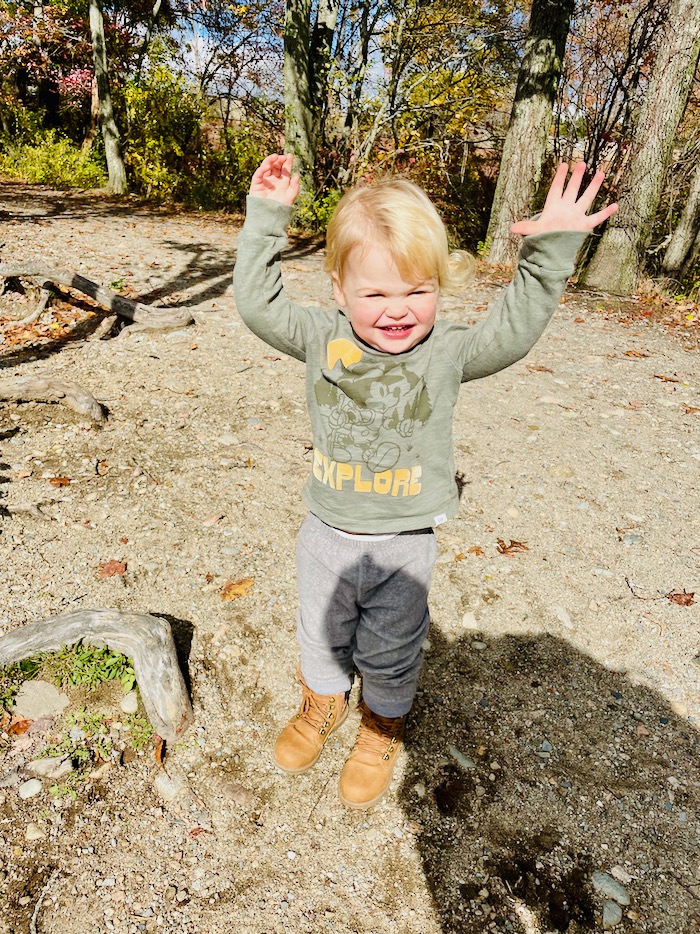 When our kids are getting antsy or fussy, the soothing sounds of "Baby Beluga" have a magical way of resetting them and restoring the peace. Walking in the woods is a great place to sing songs together, so make sure your children's favorite tunes are downloaded.
28. Don't forget spare changes of clothes.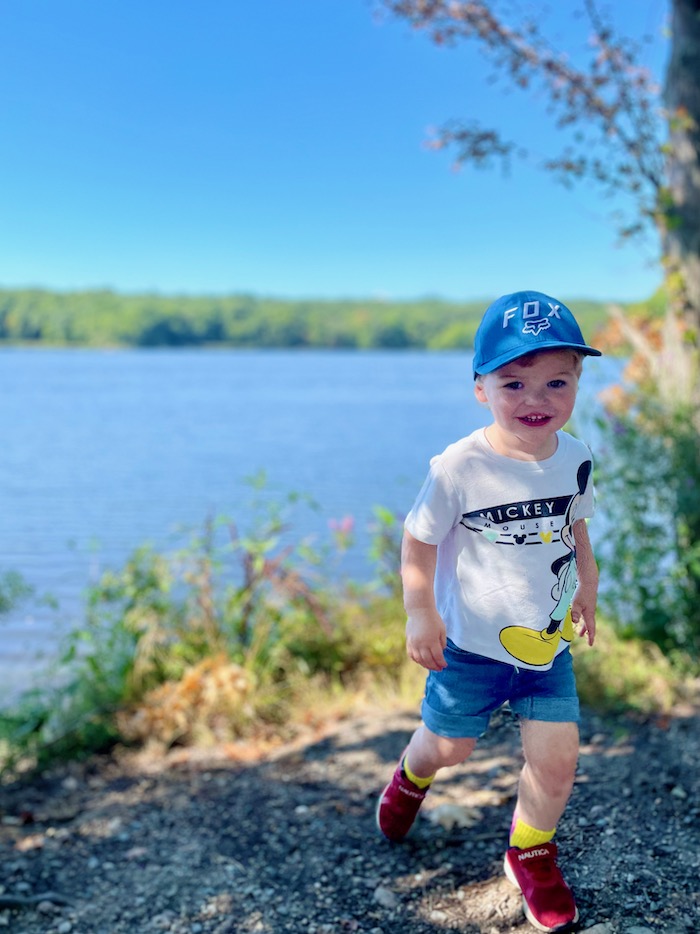 Toddler clothes can get wet and dirty from mud, rain, creeks, or a sip of water gone wrong. Have a clean change of clothes in your backpack (including socks and underwear) and in the car. You might not need them 90% of the time, but when you do, you'll be happy you have them — trust me!
29. Have a dry towel in the car.
The last time we went hiking, we didn't have a towel to dry off our son, and I seriously regretted it. Keeping one in the car for all toddler adventures is a good idea.
30. Don't skip the nap!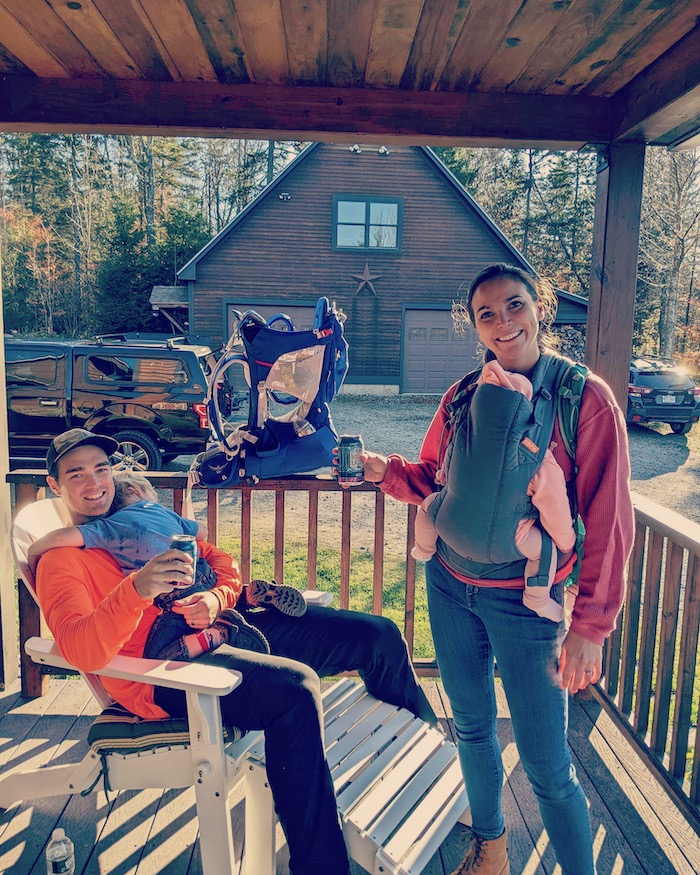 If your toddler takes a daily nap, hiking day might not be the best time to skip it. We usually have our kids nap in the car on the way to or from the trailhead, or plan for naps on Mom or Dad when the trek is over.
31. Encourage your child to walk with you.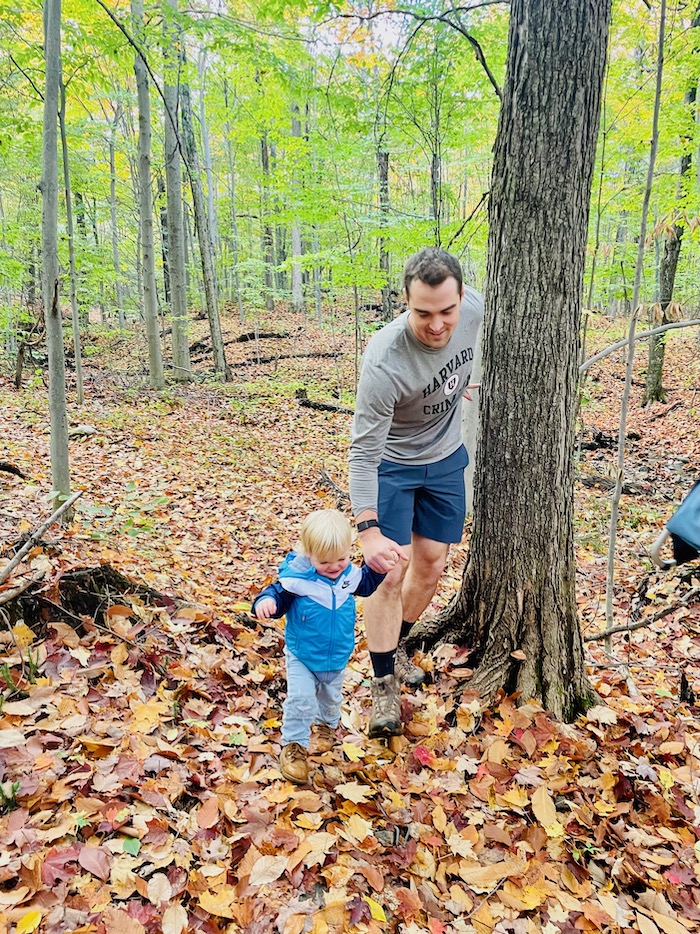 You might be too loaded up with gear to carry your child miles through the woods, so it's good for them to get some exercise too! Let them burn some energy and see how fun it is to use those little feet to hike alongside Mom or Dad.
32. If they want to, let your child carry some gear, too.
Our son loves to load up his tiny backpack with drinks, snacks, and toys. From our experience, it's best to be prepared to carry the kid bag inside our own bag once he gets tired (usually after five minutes).
33. Know the nearest hospital or urgent care.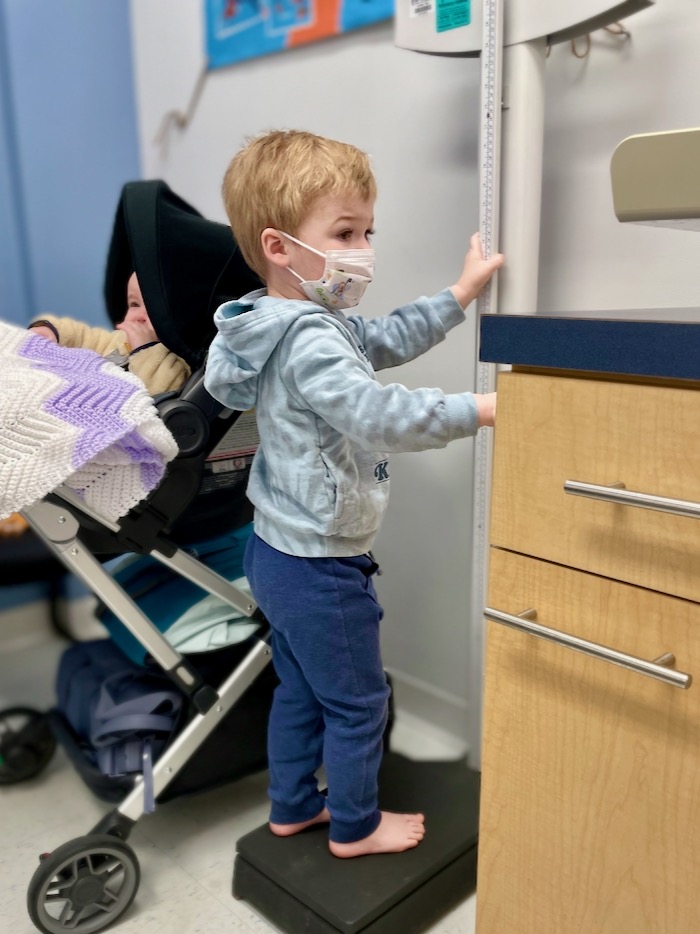 Whenever you travel with your children, it's best to be prepared for unforeseen illnesses and injuries. If you're driving far from home to get your hike in, do a quick search for the nearest emergency room ahead of time so that you know where to go if something happens.
34. Postpone your plans if your child is sick.
It can be a bummer to cancel a well-planned day out with your toddler, but it's best not to push things if they're feeling under the weather. Postponing your outdoor adventures for another day in favor of resting at home can be the best decision for everyone.
35. Make sure someone knows where you are.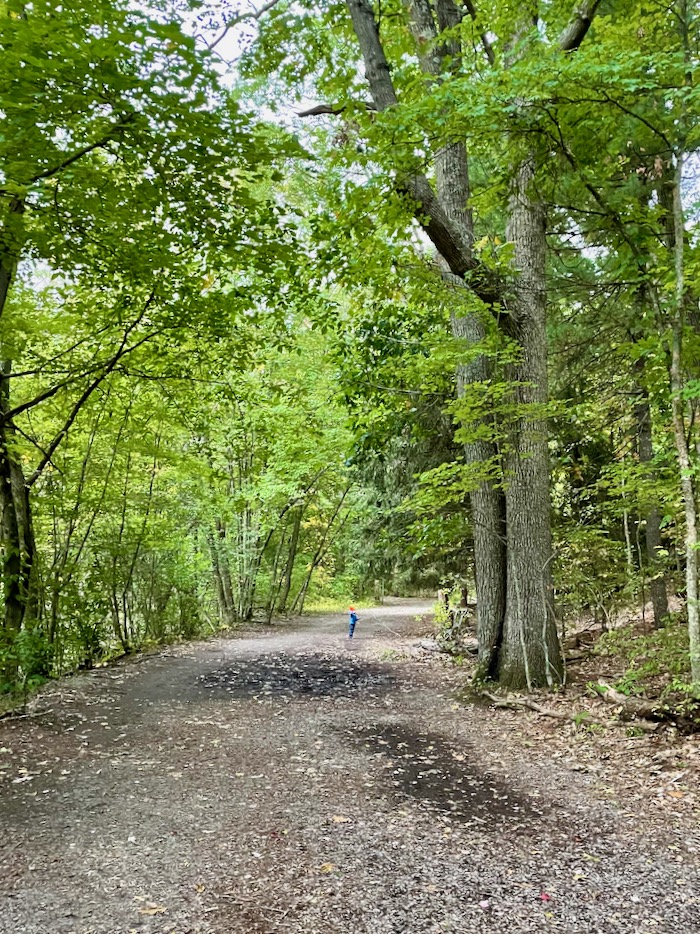 This goes for hiking alone or with family. You never know when you might lose service in the woods, so communicate with others and make sure someone knows your location and expected time home.
***
Whether you're carrying your (heavy) child through the woods or holding their hand as they slowly trek along with you, hiking with an unpredictable toddler can be a daunting undertaking. With the right gear and thoughtful preparation, though, taking yours on a hike can be a fun bonding time and a meaningful educational experience.