Is Rebelstork Legit? My Firsthand Experience 
A few months ago as we planned for a trip to Europe we became interested in a stroller that could fit in those tiny European cars and ideally in the overhead bin of an airplane.
Our friend had the GB Pockit and, seeing how compact it was, we decided to get one, too.
I always look for ways to save off of the full price when we buy baby stuff. As any parent knows, it all adds up fast and there's a staggering amount of stuff one can buy.
I had searched high and low for the stroller, and couldn't find one used that was reasonably priced. Yet Rebelstork, a company I had never heard of, popped up on Google offering an 'open box' one for $100 off!
So I bought it.
Here's my experience buying with Rebelstork.
What is Rebelstork?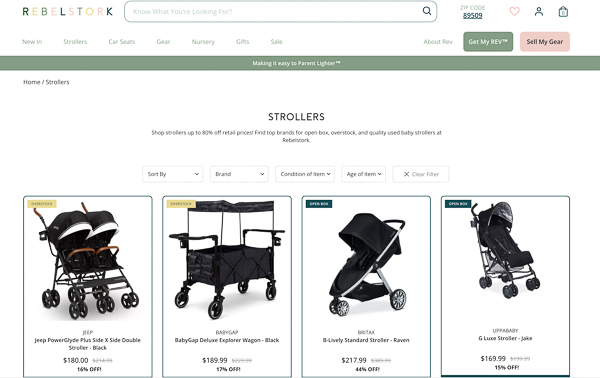 Rebelstork was founded by Canada-based mom Emily Hosie. It's a marketplace, similar to GoodBuy Gear, that sells quality used items or open box, overstock, or floor models. Discounts are sometimes small, but I most often see offers for around 30% off of new items, and even upwards of 60% off!
They essentially function as a middleman to vet used products before you buy, and have relationships with retailers that allow them to sell overstock or open box items. If you can't find an option via your local community first, or would really prefer new, this is a good resource for discounted baby gear.
My Buying Experience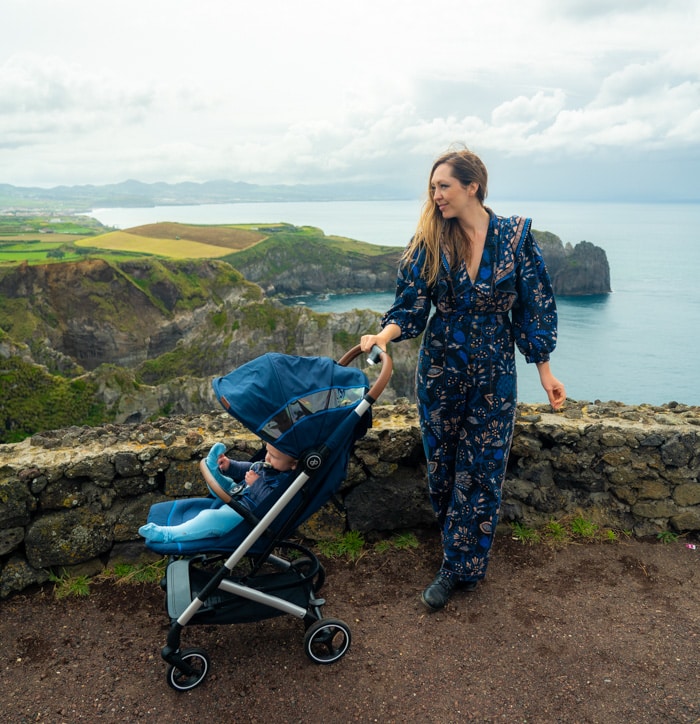 When the stroller arrived, I realized I'd purchased a Qbit rather than the Pockit as intended.
Although my fault, in my defense, GB's strollers all look remarkably similar and the names are similar too.
But Rebelstork doesn't allow returns or exchanges, so I was stuck with the stroller, which leads me to the pinky promise.
The Rebelstork Pinky Promise is Limited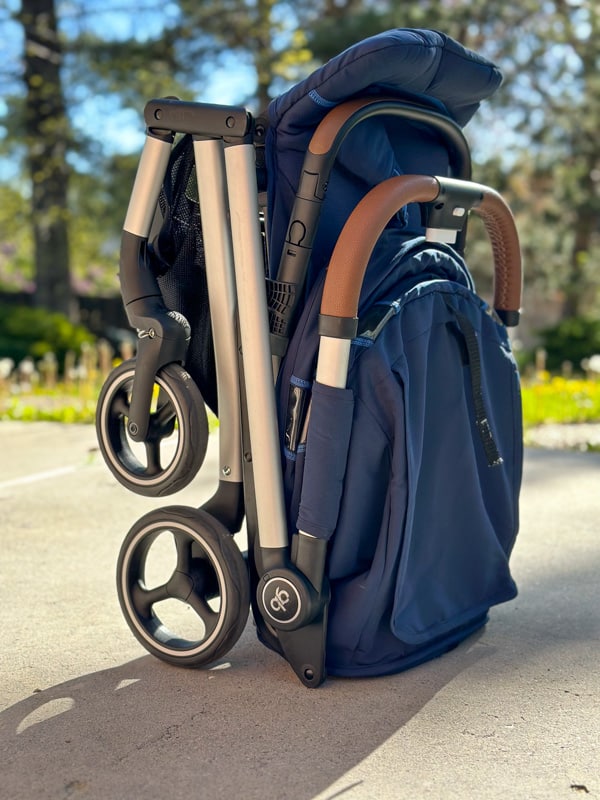 You have only 24 hours to find and report any issues, and my mistake of ordering the wrong product was on me. Had I ordered retail, of course I could have returned it, but when ordering an open box or floor model like I did for a deep discount, that's the risk you take. No take-backsies.
In order for Rebelstork to operate as they do, I can understand that returns or exchanges aren't typically possible. They aren't a retailer with a stock to replace the item – they're just selling it for the seller. I'm not mad, I get it.
The GB Qbit was ultimately the better stroller anyway – IF it had been totally functional.
Unfortunately when I opened the box, I discovered the stroller had been broken on the handle. Thankfully it mostly worked and we could still use it for our trip, but I still preferred one that wasn't as scuffed and broken. Since it was a 2020 model and well outside the warranty, I worried I was SOL.
I emailed Rebelstork just to see what could be done, and although well outside of their pinky promise, to their credit they did offer an exchange.
Unfortunately, the replacement was also broken. This time I discovered it right away since I knew to open the box within 24 hours, but it had me wondering how thorough the inspection could really be if I was 0 for 2.
Rebelstork Customer Service is Decent
At least the customer service is responsive, human, and considerate. My first issue was outside of their policy, but they did make it right.
They didn't have the GB any longer, but they did have a comparable stroller (the Babyzen Yoyo2), which I was able to purchase while my previous purchase was refunded. When I let them know the replacement was also broken, they immediately offered a refund or replacement.
My issue is that it took a few weeks for the whole thing to go down the first time, and although the initial response was prompt on my second broken stroller, it has been dragging out as well. I had responded immediately that I'd like a replacement, and followed up a couple of days later as they still had one stroller in stock, but by the time they replied to me, it had already sold.
I want to like Rebelstork since the prices are so good, and they did reply to me, which is more than I can say for GB, which, months later has still not replied to my warranty query. But it has still been a disappointing and time consuming process that has put me off of ordering again… unless the deal is just too good to pass up.
'Open box' pros and cons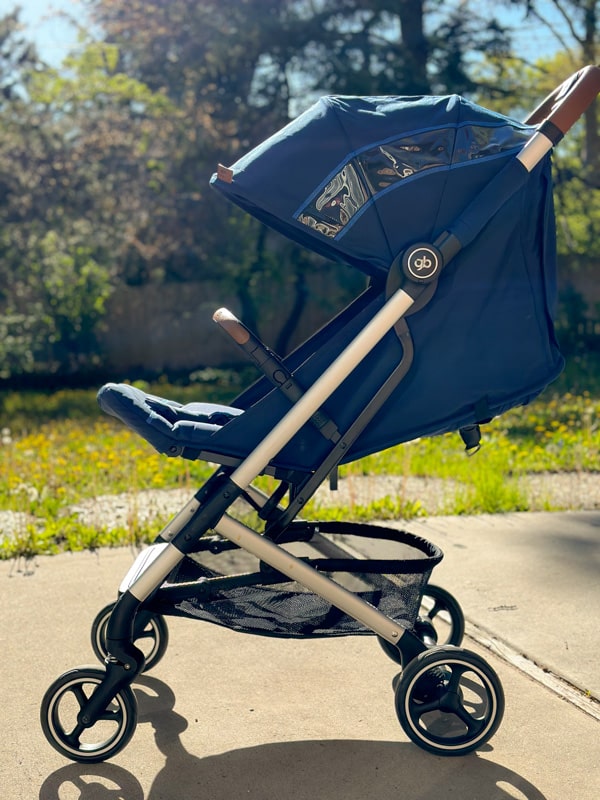 When buying an 'open box' item, you're either getting a floor model, or an unused item that was returned. It should still be new and fully functional, but is probably not under warranty any longer.
Since I like to resell what we use when I'm done, as long as it's still in good condition, it's much easier to recoup my initial investment when buying discounted in the first place. 
If you do buy through Rebelstork, be sure to check the item immediately to make sure it's fully operational.
I do appreciate the service Rebelstork is providing between retailers and buyers, helping items get into the hands of customers rather than into landfills. It would be such a waste if an otherwise functional floor model or return got thrown away needlessly. I just wish everything was fully checked before it shipped out to make sure there were no issues.
Final Thoughts on Rebelstork
As long as you know what you're in for, I think Rebelstork can be a good option for buying baby items.
If you want to give it a try, here's $40 off (I'll also get $40 credited to my account if you purchase as a referral bonus).
Check the items when you get them to make sure they're in working condition, know that they may have minor (but shouldn't be major) flaws, and make sure you really want what you're buying, since you can't return unless it's broken.