The Best Black Friday Sales for Baby Gear
Fellow parents, the day has arrived. It's kind of like Christmas, but better. It's Black Friday when you have young kids and those young kids seem to need a whole lot of things.
Whether you're expecting or have a little one at home already, these are some of the best deals on baby gear, including some I took advantage of myself last year:
The Deal Lineup:
The SNOO – Normally $1695, Now $1001!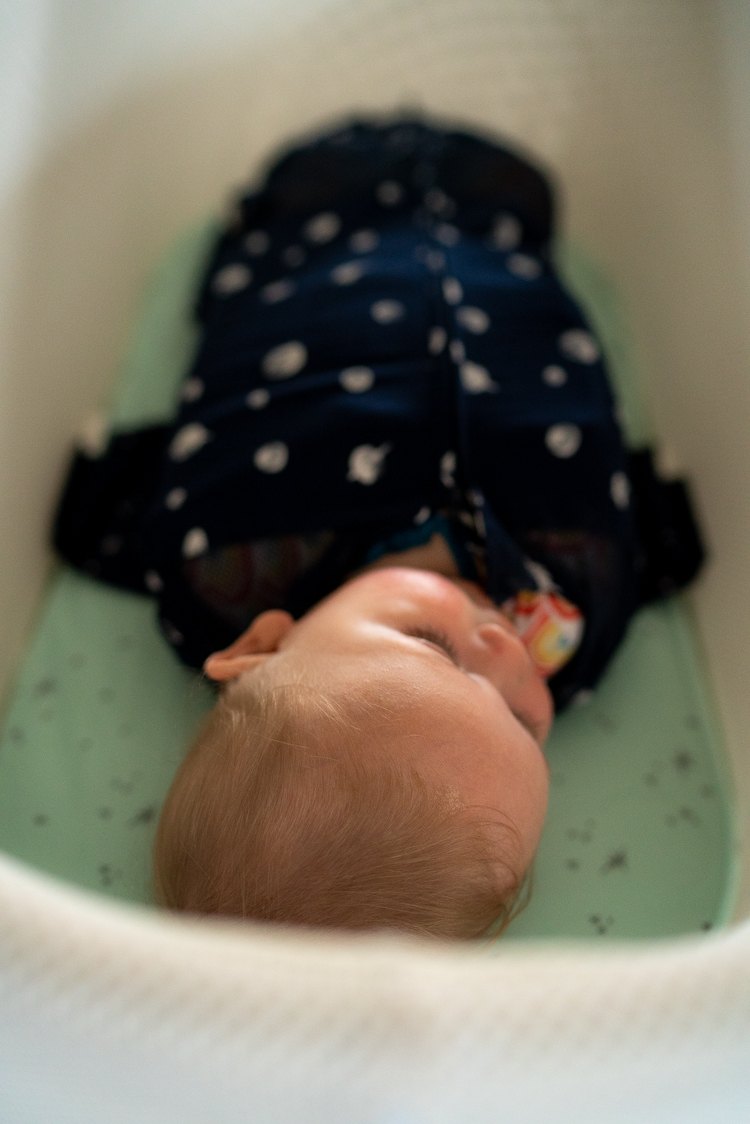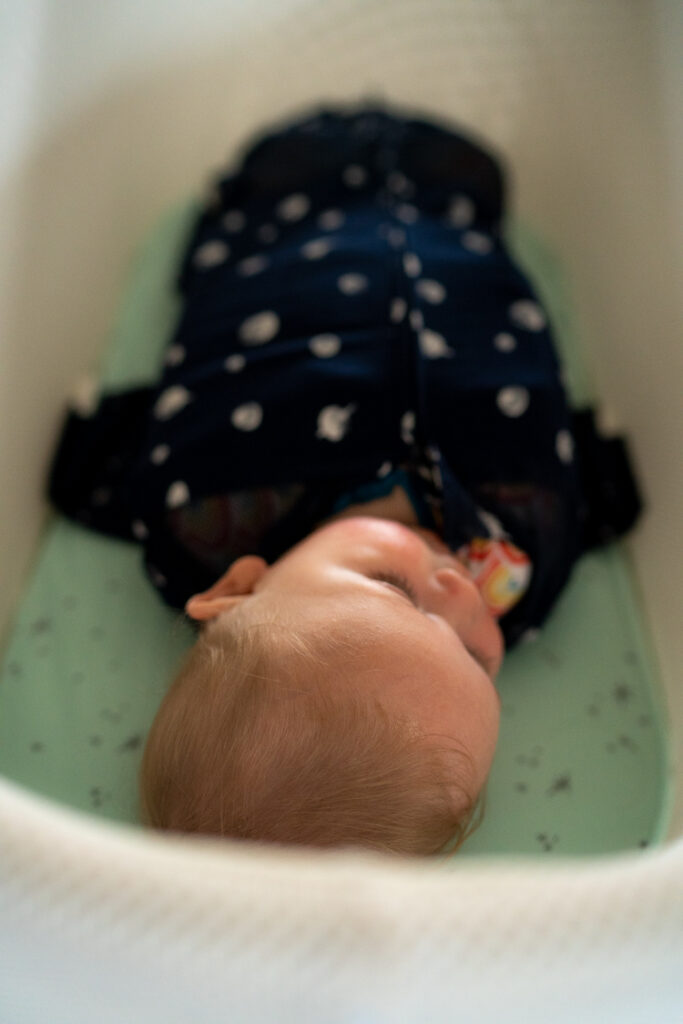 The SNOO Smart Sleeper Bassinet automatically rocks your little one back to sleep if they have a night waking and don't demonstrate they need you (it will alert you if there's prolonged crying). Personally, just the baseline gentle swaying and the white noise were amazing for us.
Designed for babies 0-6 months old, the SNOO is heralded by parents as the ultimate sidekick for more sleep and a safe sleep environment with no documented cases of SIDS while using the SNOO properly. There are many ways to obtain a SNOO including rental, or even buying a SNOO secondhand like I did, but their Black Friday sale is so generous, it makes buying a SNOO so much more doable, and you can always sell it once you're done.
Guava Lotus Bassinet and Travel Crib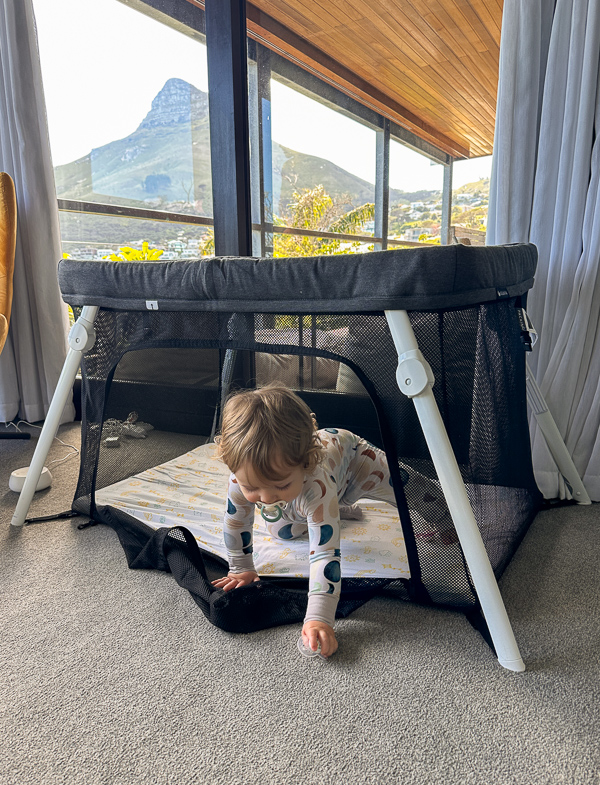 I bought the Guava Lotus last year during their Black Friday sale and I'm so glad I did. It's been a constant companion on our packing lists when we travel, but we also use it daily at home for nap time.
My son likes to be cuddled to sleep, and the transition from my lap to the crib was becoming a stressful battle. Being able to lie next to him then quietly zip the crib closed and leave the room has been a sanity saver for me.
Even if we didn't use it daily at home, it's been so useful on the road. Hotel cribs can really vary in quality and not every destination has them available, so we almost always bring this along. It's lightweight and packable and super simple to set up and break down. Read my full Guava review here.
Slumberpod – 20% off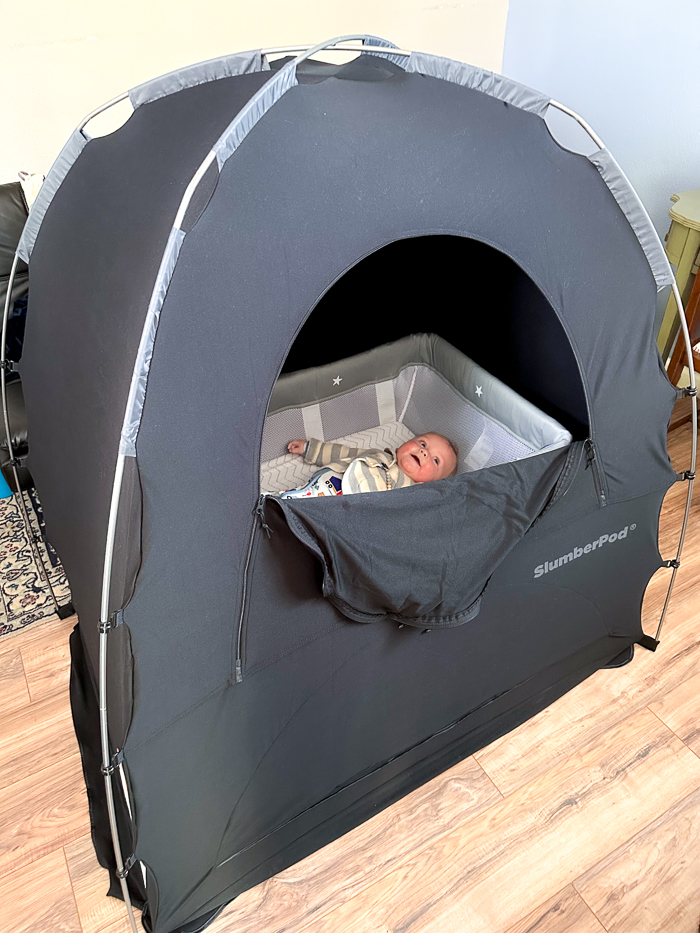 The Slumberpod is a helpful tool for us when my little guy goes to sleep but we're still awake. During our road trip last March, we used it in every hotel room. It allowed us to still keep the lights on while he was surrounded by what is basically a portable blackout curtain. I have some friends who even use it at home!
For our trip to Africa recently, we ended up just sitting in the dark after our son went to sleep because we didn't have the space to bring it along. I kind of wished we'd left some other things out and brought the Slumberpod instead! Read my full Slumberpod review.
Willow GO Wearable Breast Pump
The Willow GO became my go-to breast pump when I was exclusively pumping for the first six months of my son's life. Even if I only needed to pump while working or traveling, which had initially been my hope (but it didn't work out), I would still have wanted the flexibility of not being plugged into a wall. Wearable pumps can be really pricey, but the Willow GO is made by the same company that has the more expensive Willow, with just as many of the features that mattered to me (suction and portability). It's a great deal right now at 20% off for a total of $262.99!
Guava Roam All Terrain Jogging Stroller – $200 off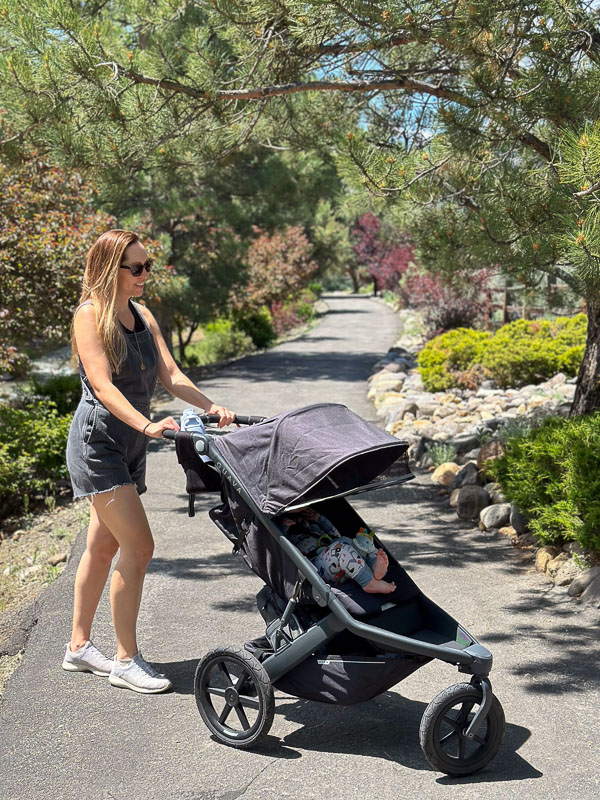 We love this stroller and use it daily at home and while on road trips since for a stroller it's size, it folds up pretty small and can handle dirt trails, curbs, and is great for jogging. It also has great storage.
It's a whopping $200 off today, which is an amazing deal!
Ergobaby Metro+ Travel Stroller – $100 off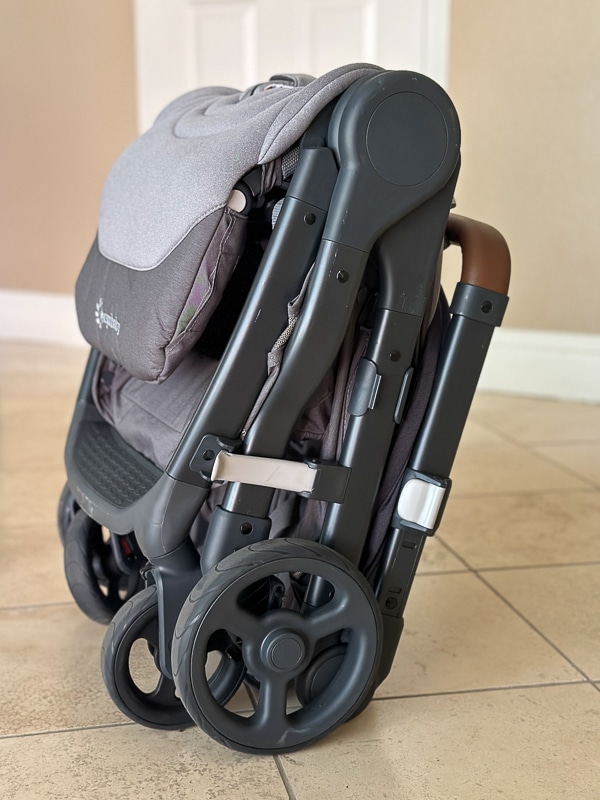 I've tried quite a few strollers that can fit in the overhead bin of an airplane and the Ergobaby Metro+ offers the best bang for your buck, IMO. It is cushy, breaks down smaller than a lot of its competitors, has an adjustable footrest, nice under-stroller storage for such a compact stroller, and comes in a variety of colors. It was already quite reasonable at $299, and with $100 off, it's a steal now!
If you opt for the Deluxe, it also has a lap bar and even larger storage, with a few other extras like a weather cover and cup holder. My only qualm is I wish the canopy were bigger, but since it fits so well into airplane aisles, I still love using it when flying with my baby. Read my full Ergobaby Metro+ review.
GB Pockit All Terrain – 43% off
Speaking of travel strollers, the GB Pockit is also on sale for a whopping 43% off! This one breaks down nice and small, and can fit in the overhead bin as well. Read my full review here.
Kyte Baby Sleep Sacks and Bamboo Rompers – 20% off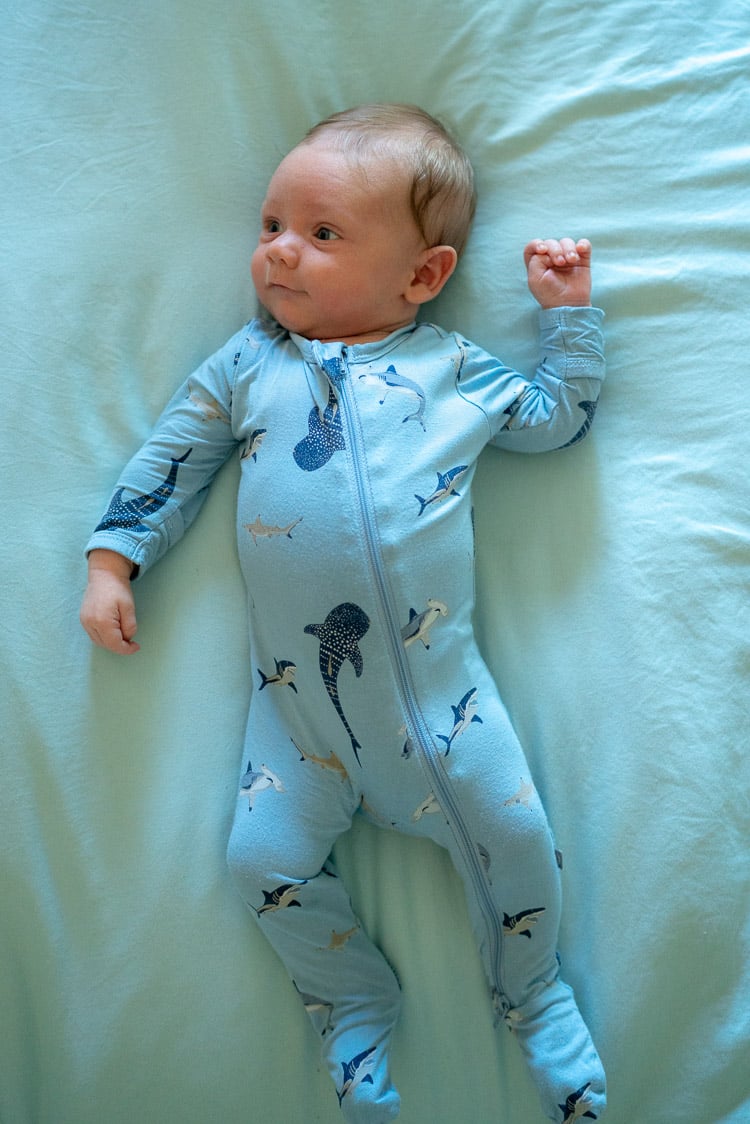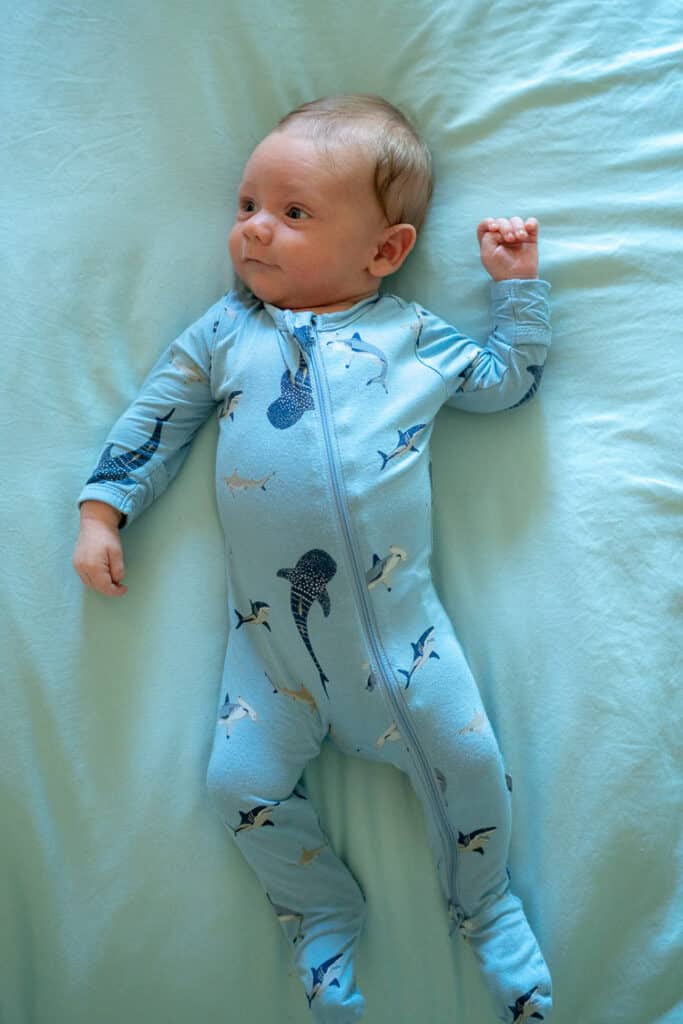 I'm honestly obsessed with Kyte Baby, so any time there's a sale, I am ON IT. Their bamboo rompers are my favorite, though I love the bamboo jersey as well.
I buy the brand for two reasons – it's really really comfy, really cute, and it has a great resell value. Okay three reasons.
There are several bamboo baby clothes brands that I really like, but Kyte Baby is the one I buy the most often since I like the colors and styles so much. My little guy's bed sheets and sleep sacks are also Kyte Baby, though he sleeps in Little Sleepies since they have the fold-over hand mitts. You can read my Kyte Baby and Little Sleepies comparison here.
Kyte Baby is offering 20% off various items on different Fridays of November:
Baby and toddler Nov 24,
And gift cards Nov 27 (25% extra on gift cards).
Solly Baby Wrap Carrier – 15-25% off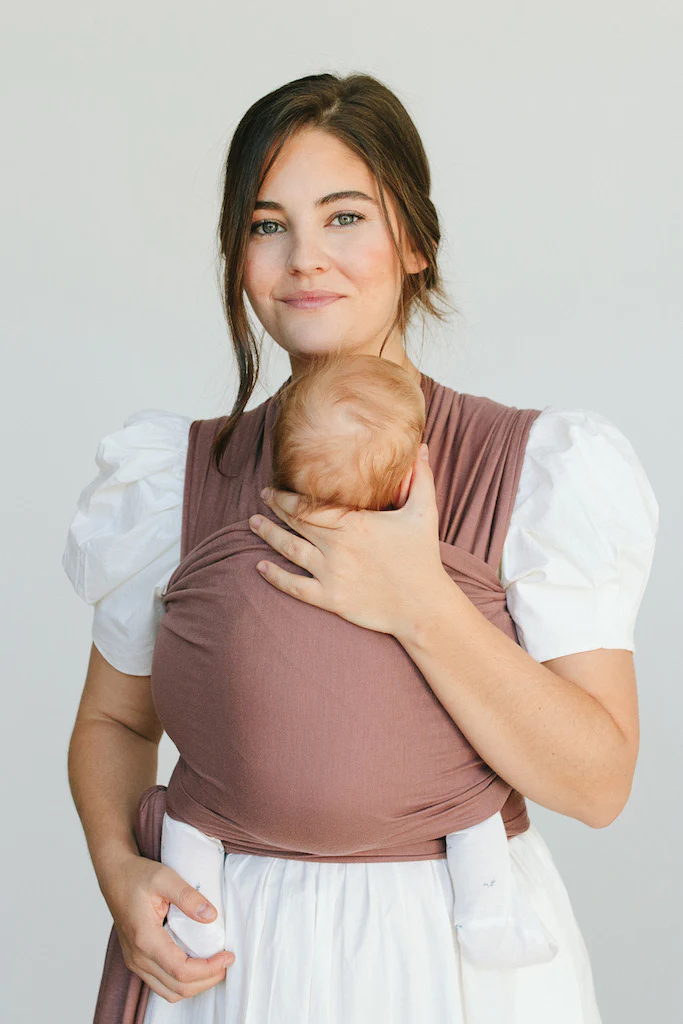 I loved the Solly Baby Wrap carrier when my son was a newborn. I would have used it for much longer if he hadn't been such an abnormally large baby, outgrowing it around 5 months old. For most babies, it would be doable for up to a year, and IMO, it distributes weight better than anything else.
Plus, it's so soft and creates a nice cocoon for babies, which works well for nursing and nap time. Solly baby's sale runs from Nov 21-27 and looks like this:
15% site wide
20% off purchases of $100 or more
25% of purchases of $150 or more
They have crib sheets (we own one and it's also so nice and soft!) and baby clothes up to 9 months in size as well.
Bums and Roses Bamboo Baby Clothes – $10+ off each item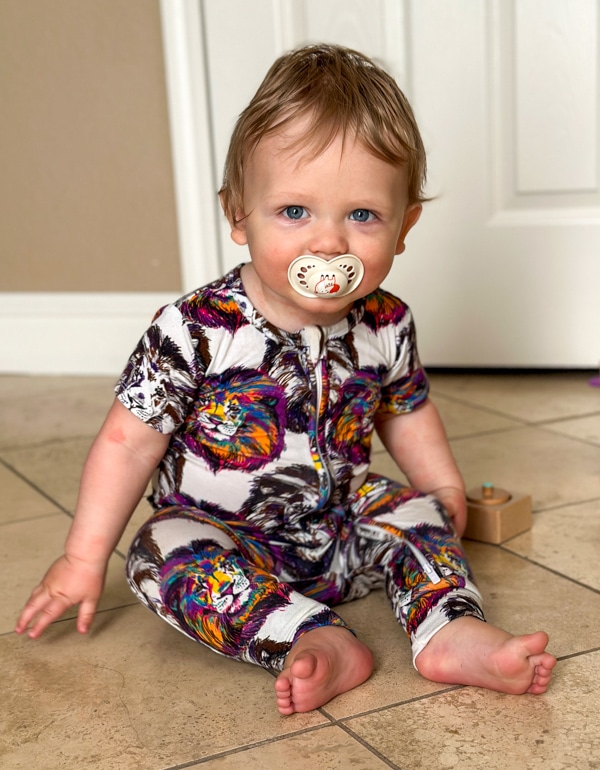 It's not often you can steal a deal this good on bamboo baby clothes, and Bums and Roses has the coolest patterns out there. While I love the classiness of Kyte Baby, I love Bums and Roses for their statement pieces. I've personally been waiting for the sale to nab some of the joggers for my now-toddler!
Seraphine Babywearing Coats – 30% off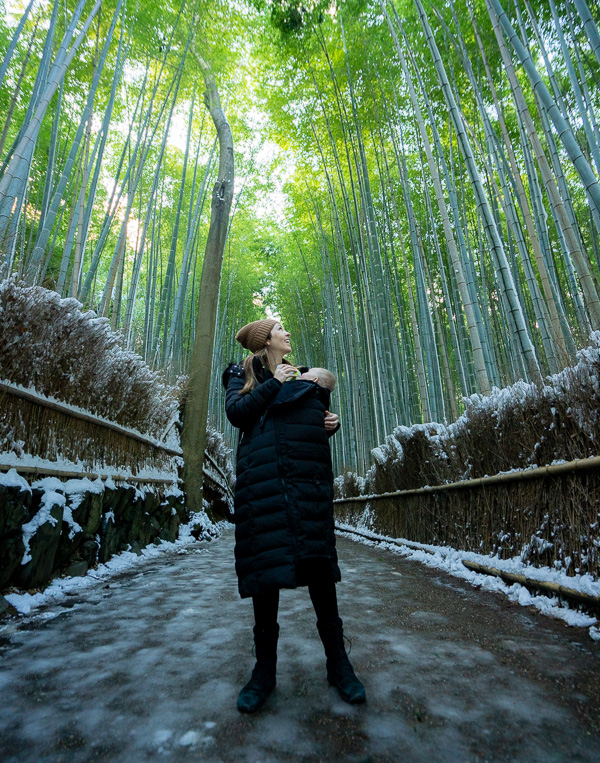 When I first set eyes on Seraphine's babywearing coats, I knew I wanted a few for snuggling up with my little guy during the winter months. It was the perfect coat for our family trip to Japan when my son was 6-7 months old, and for our road trip to Utah a couple months later. I've since been able to sell them easily on Poshmark, making my money back!
These are the best deals for the brands I personally use and love and will be buying some of myself this year. As always, your support is so appreciated, and any purchase you make through these links will support our site at no extra cost whatsoever to you. I appreciate you always, but especially this holiday season, when we have our biggest opportunity to keep the lights on!