The 50 Best Gifts for Parents Who Love to Travel
My husband and I loved to travel before becoming parents, and having kids hasn't stopped us from exploring. Adventuring with children is eye-opening, fun, and unpredictable. With the right gear (and a lot of patience!), seeing the world with little ones is even better than traveling on your own.
Whether you have a travel buff's baby shower coming up or a special celebration for that mom or dad in your life who loves to roam, we've got your gift-giving needs covered. Using our experiences with products we love and equipment we've received and cherished through the years, we've rounded up the top 50 gifts for parents who love to travel:
Gifts for Home
If you have parent friends or relatives who tour the world, get them some travel-themed accents to warm their home or nursery:
1. Push-pin map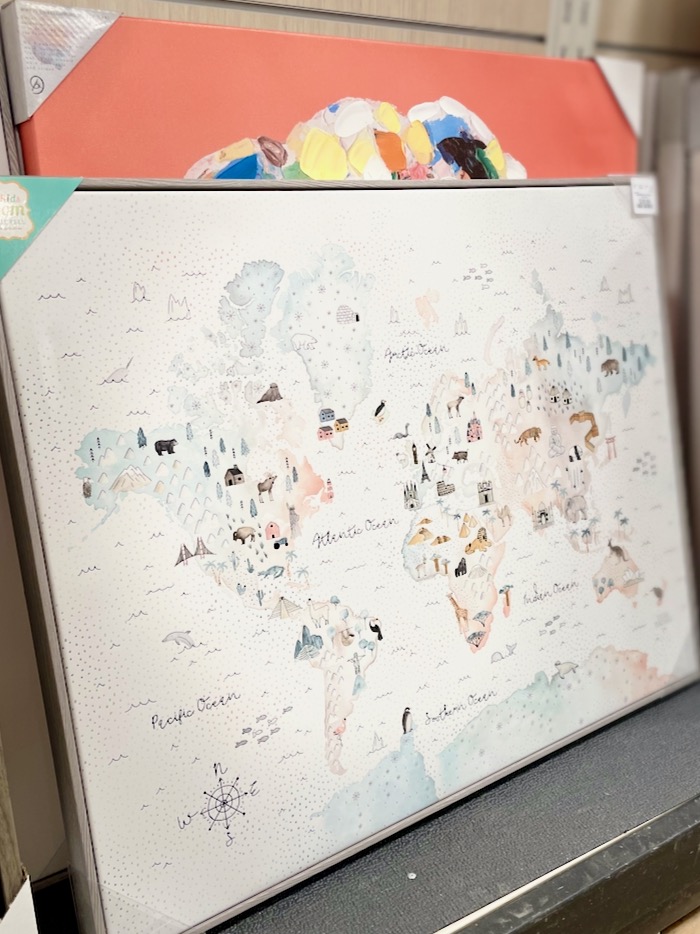 Help Mom and Dad capture all the places they've been with their youngsters with a map wall-hanging. Choose one with push-pins to help them build upon their travel memories over time.
2. Travel-themed nursery decor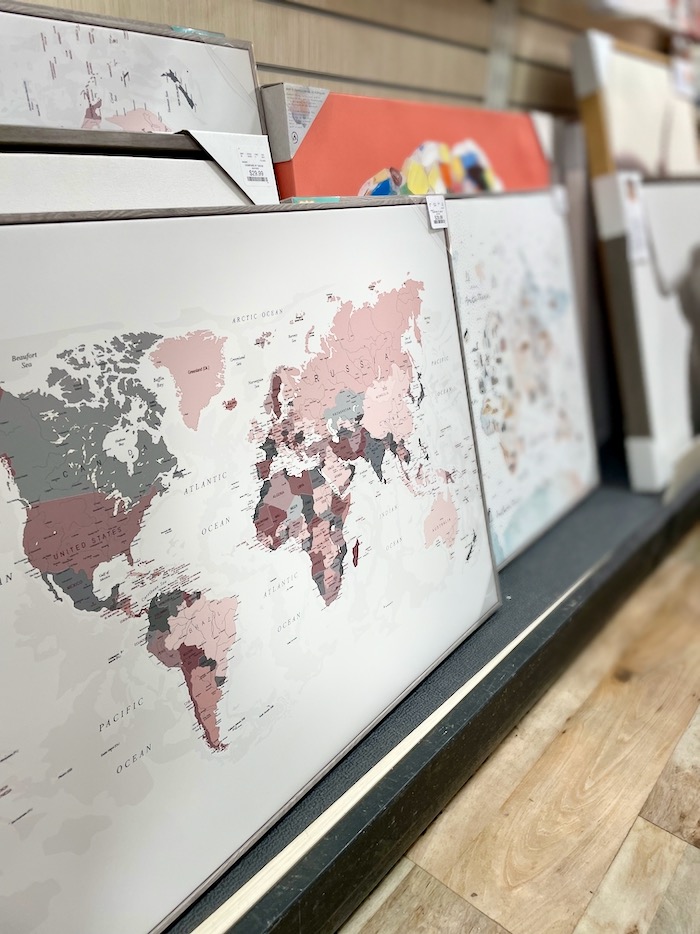 Give them some special decor to help create a beautiful travel-themed nursery for a new baby. A map-themed rug, tapestry, puzzle, or sheets makes the perfect gift.
3. Kids' travel books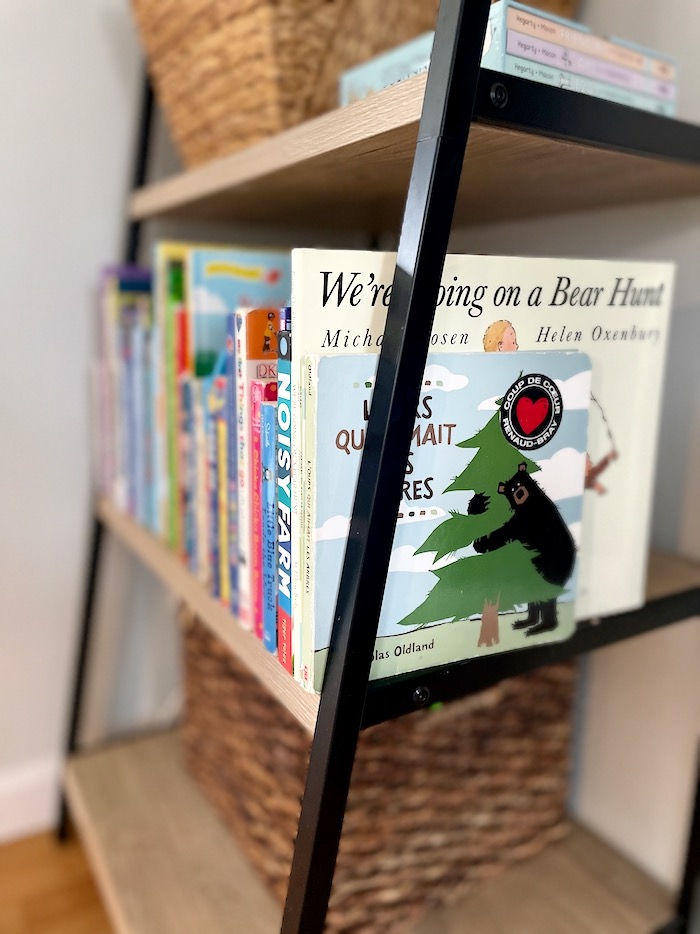 If you've got a baby shower coming up for travel buffs who are soon-to-be parents, help them pass along their love of traveling to their new child. A national parks children's book, a kid-friendly collection of sights around the world, or a set of travel books makes for a special memento.
4. Global baby food cookbook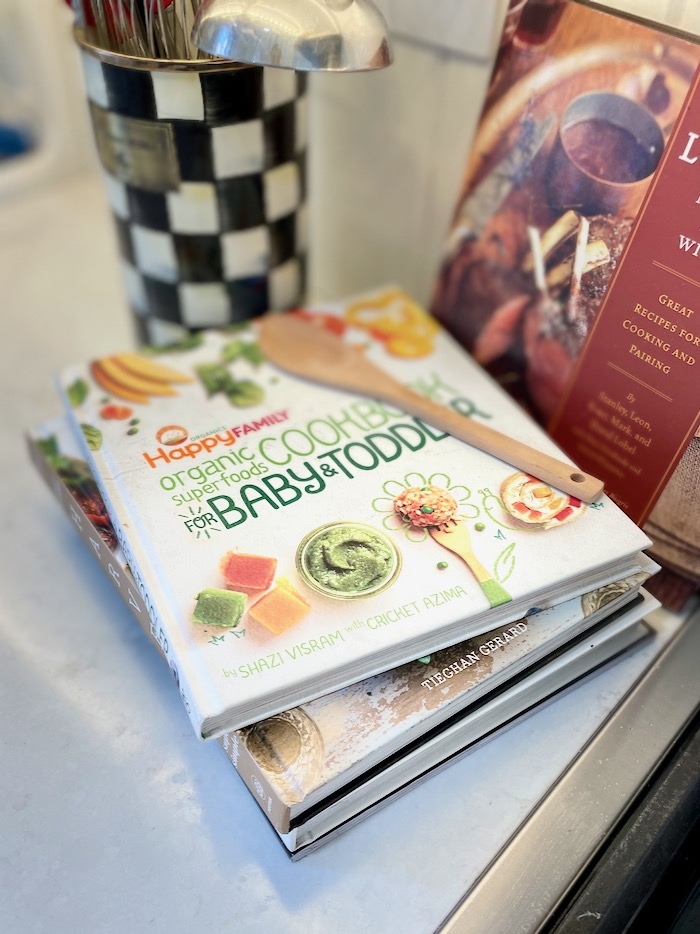 Your parent friends who love to travel will love sharing tastes around the world with their little one. This unique cookbook includes 80 purées from around the world to prepare babies' palates for a lifetime of travel.
Gifts for Travel Day
Here are some gift ideas to help parents with driving, carrying, and feeding those youngsters on the go:
5. Baby carrier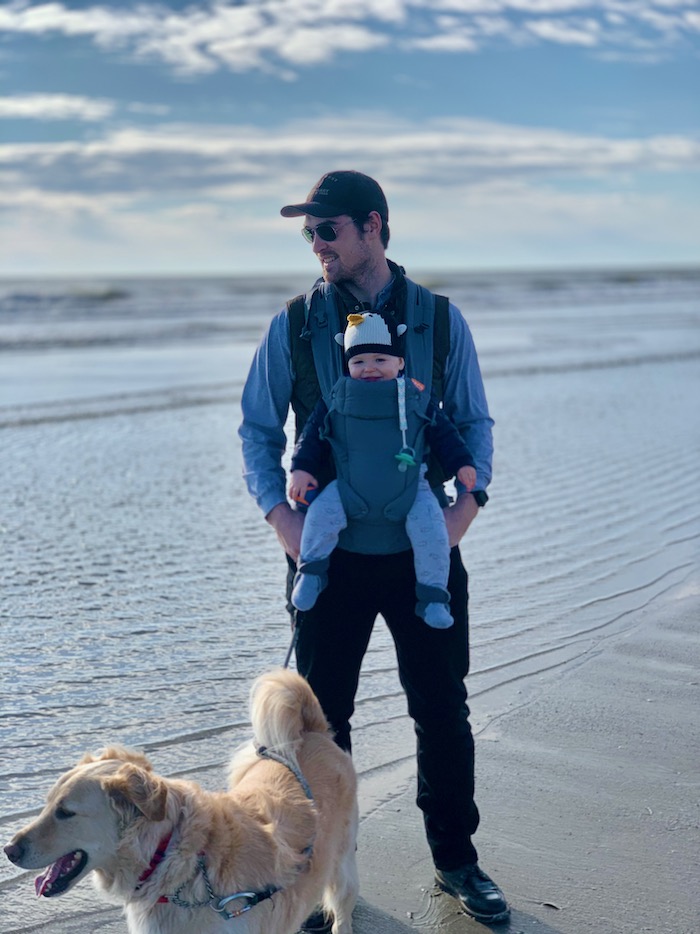 A baby carrier is a home-run present for any new parent, especially one who's always on the go. Carriers by Beco, Ergobaby, and BabyBjörn provide comfortable and ergonomic ways to carry babies in multiple positions, on wooded trails and airplanes alike.
6. Toddler sling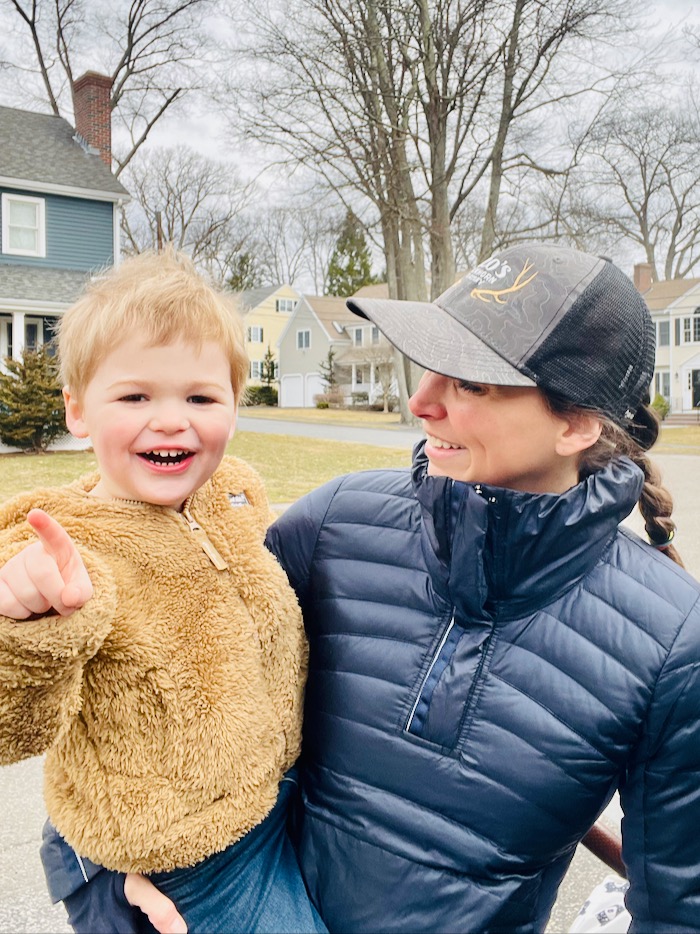 When kids get too big for the baby carrier, a hip sling can help parents carry their toddlers through airport terminals or sightseeing adventures.
7. Large diaper bag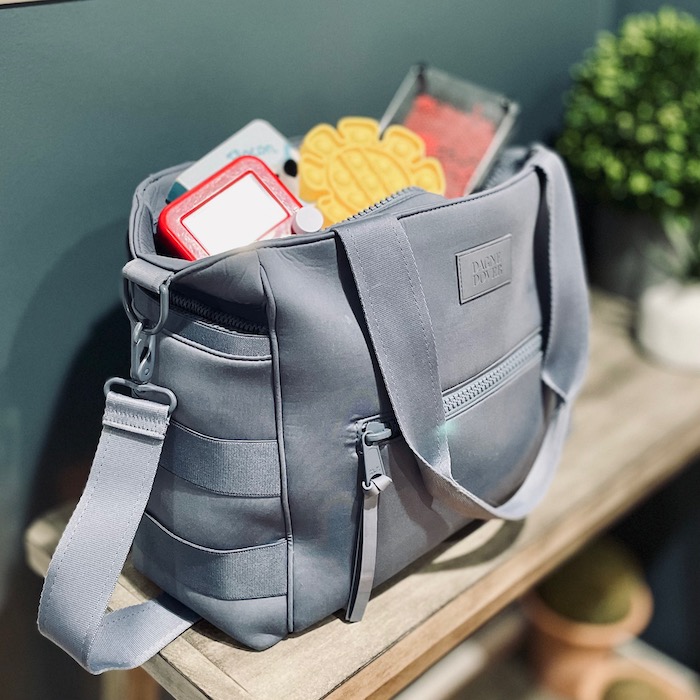 Any parent who travels knows that a diaper bag needs to be large. Backpacks with stroller clips are usually easiest for travel, so arms are free for carry-on luggage. Throw in a travel changing pad and a wipes dispenser to help mom or dad set up a changing station on the go.
8. Travel nursing necessities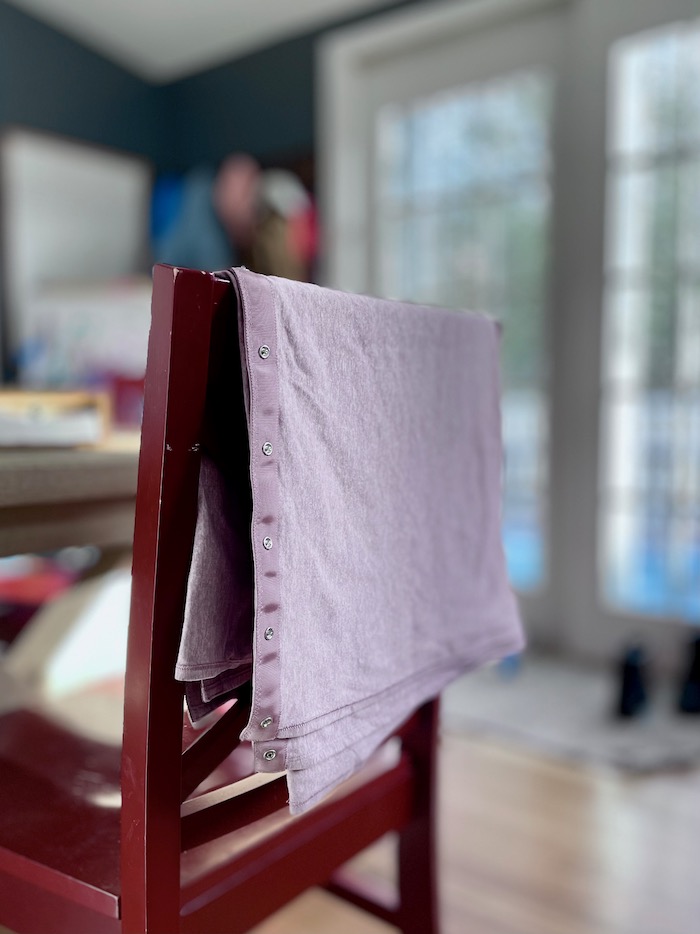 If you're looking for a gift for a mom who is nursing, try a nursing cover or scarf to help with breastfeeding in public. A high-quality nursing bra that Mom might be hesitant to splurge for herself is also an excellent gift for traveling.
9. Travel feeding essentials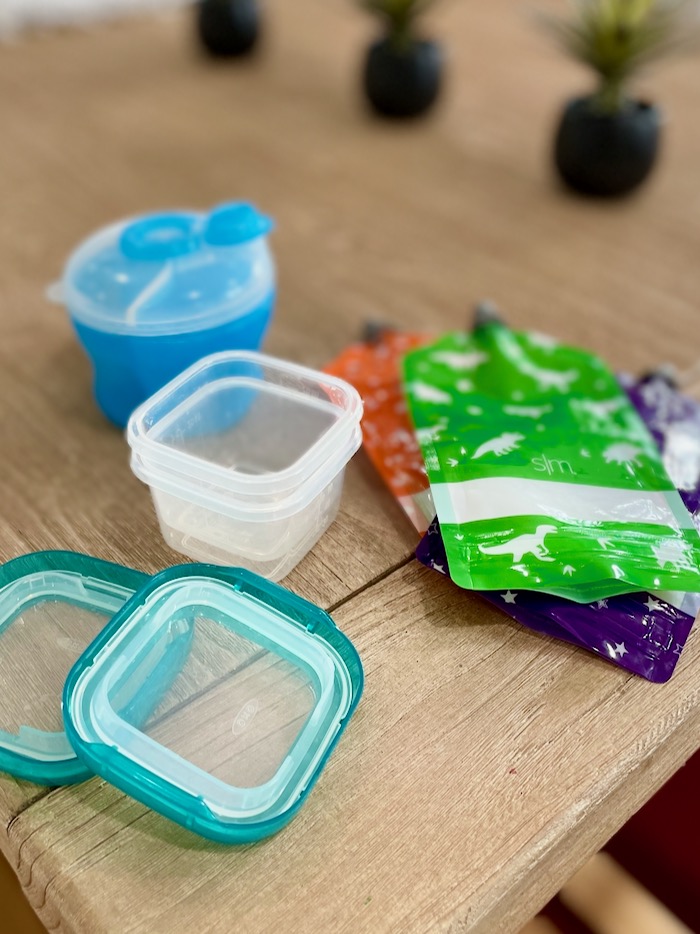 You can't go wrong with a collection of items for feeding tykes on the go, like snack catchers, food containers, silicone zip-top bags, and reusable pouches. Formula dispensers are a must-have for any parent traveling with a formula-fed baby. For more feeding and entertainment tips for traveling with youngsters, read our posts on taking a road trip with a toddler or flying with a toddler or baby.
10. Stroller blanket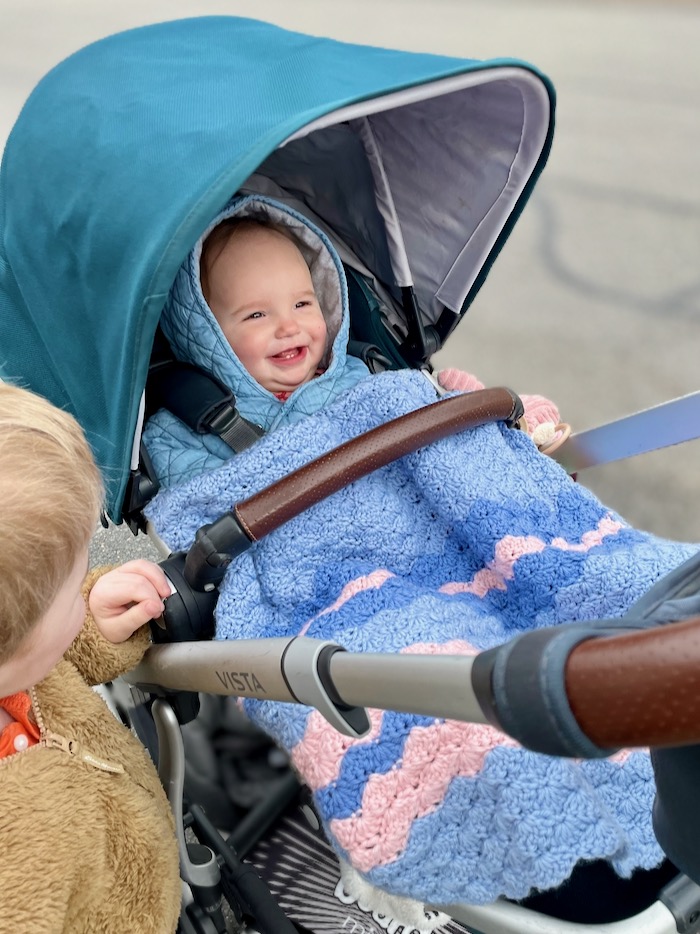 Don't underestimate the utility of a good blanket. Choose a small-to-medium-sized one for keeping little ones warm in the stroller or snuggling up on a plane. Pick a blanket with soft, washable fabric or make one yourself for an extra-special gift.
11. Kids' in-flight bed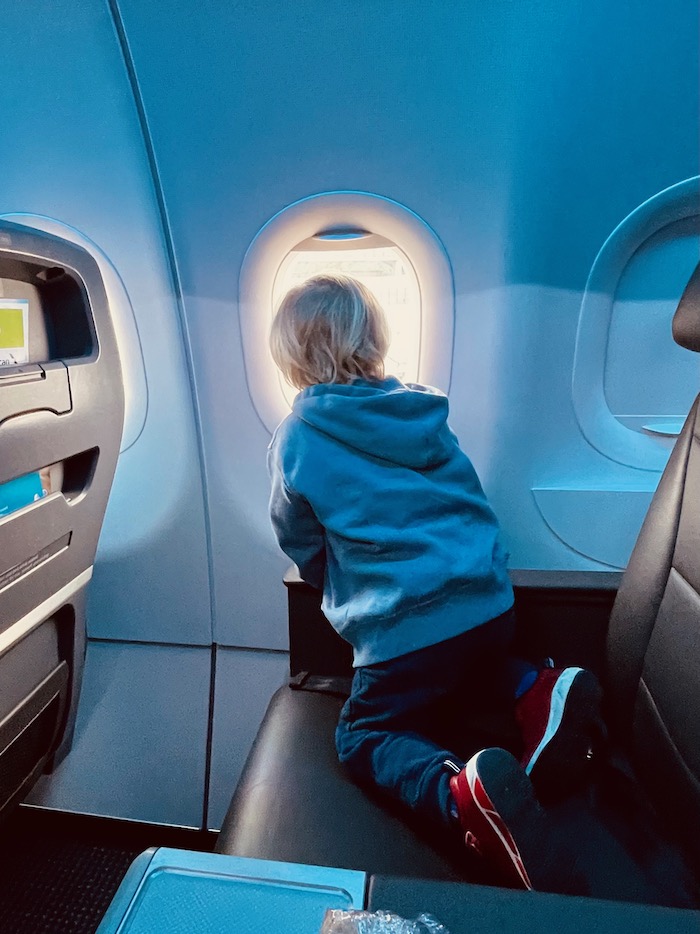 Jet Kids and Flyaway Design both make products that extend a child's airplane seat area, creating a large, flat space for them to play or snooze.
12. Car mirror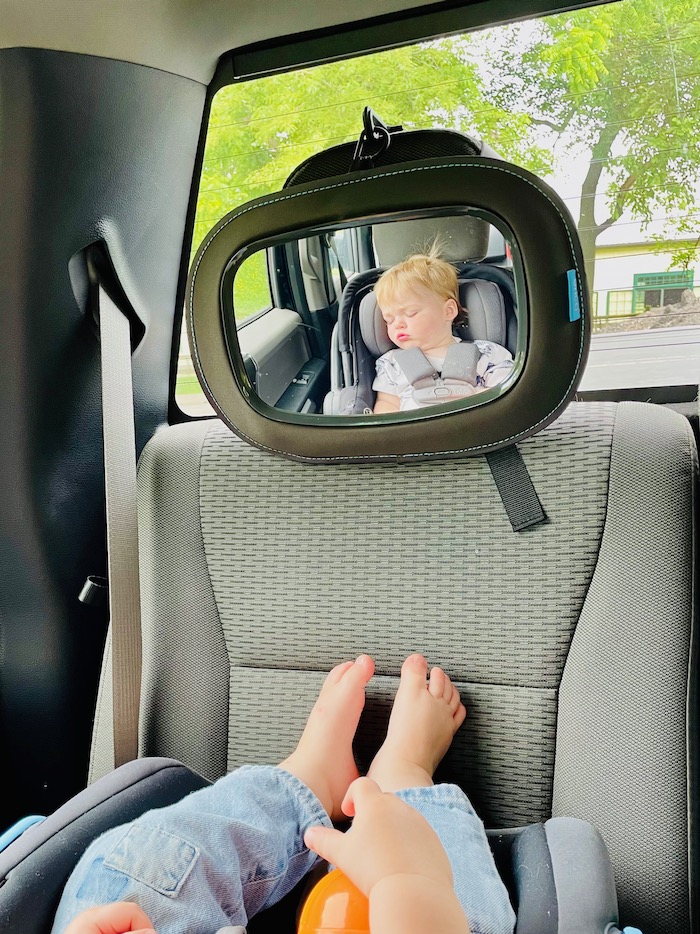 Need a smaller item to round out your baby shower gift? A car mirror is an essential for any parent bringing a rear-facing passenger along for a road trip.
Gifts for the Trip
If you have a baby shower on the horizon for parents who love to travel, or if you want to give your mom friend something practical for an upcoming trip, check out these ideas for local and far-away excursions:
13. Travel stroller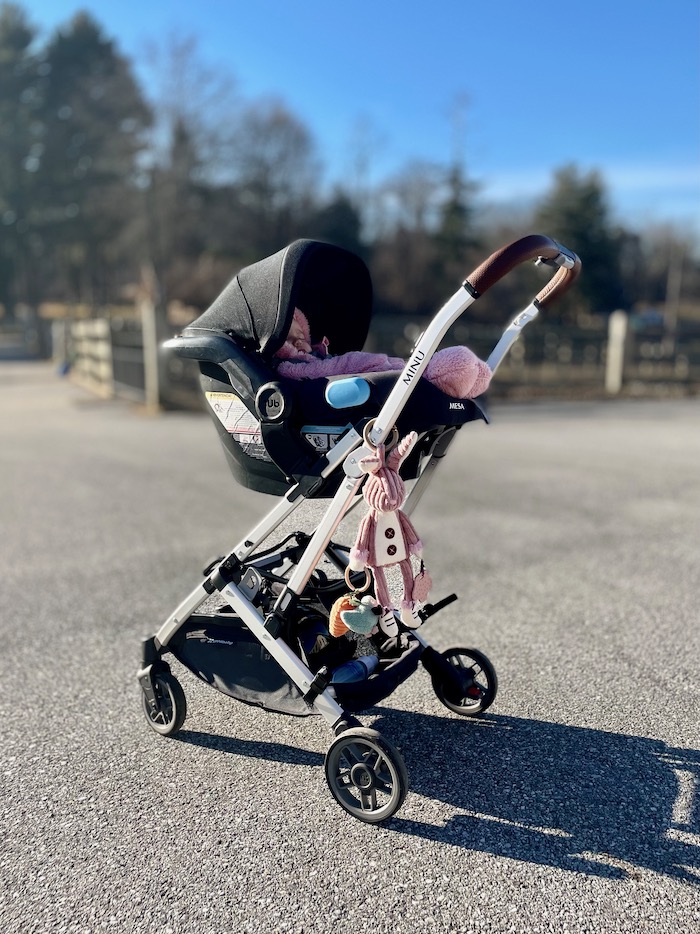 For a more significant gift, the lightweight UPPAbaby Minu is an excellent travel stroller that folds into thirds for compact storage and creates a smooth, comfortable ride for babies and toddlers. Read our complete review here.
14. Hiking child carrier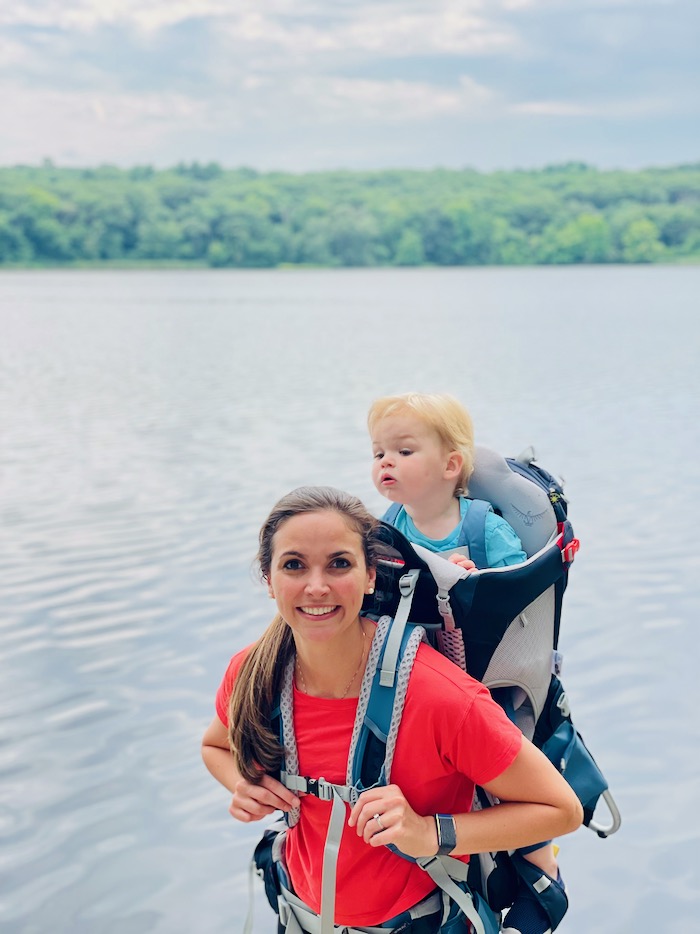 Give hiking parents the option to bring their child on the trail with the Osprey Poco Plus.
15. All-terrain wagon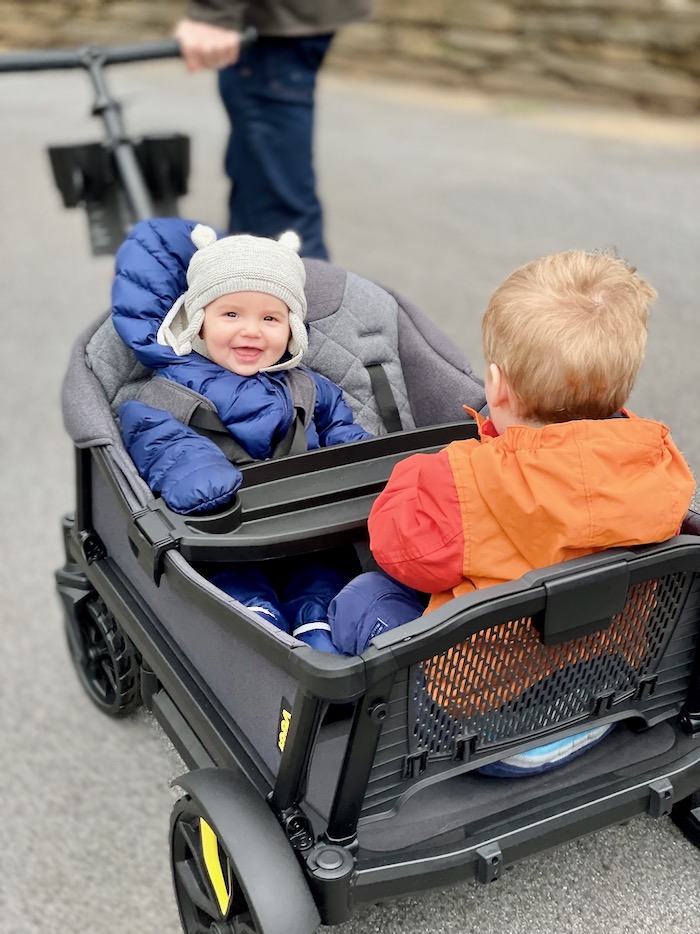 Wagons like the Veer Cruiser XL (reviewed here) allow outdoorsy parents to bring multiple kids and lots of gear along for adventures, no matter the terrain.
16. Collapsible booster seat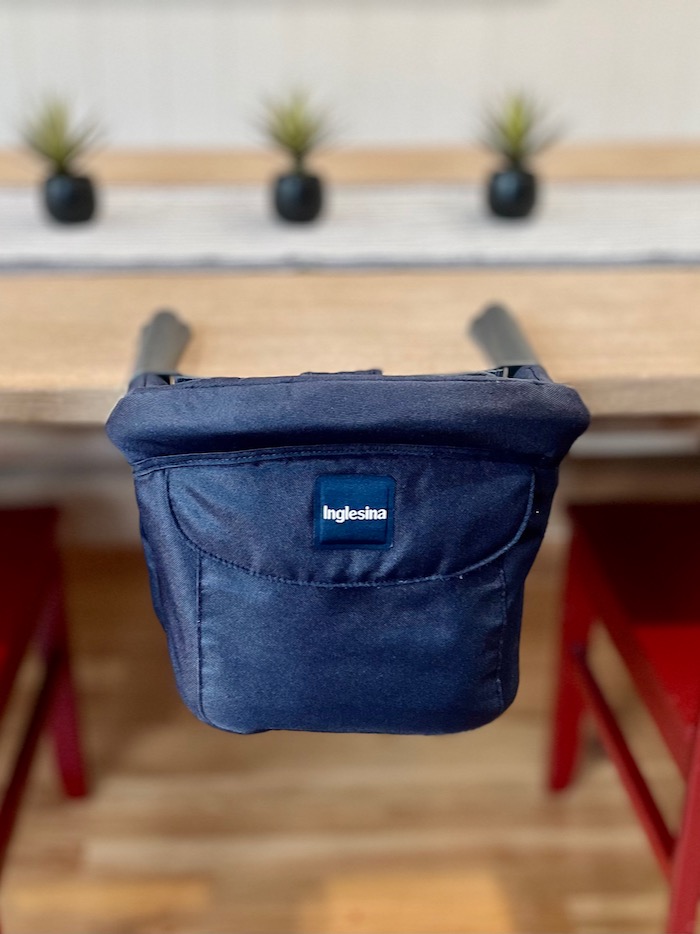 The Hiccapop OmniBoost, which is great for use on the floor, on top of a regular dining chair, or on the beach, includes an attachable tray and folds down into a compact storage bag for travel. Inglesina's Fast Chair (reviewed here) is another collapsible travel option that clips onto dining tables and countertops. Shop other portable high chairs here.
17. Compact bouncer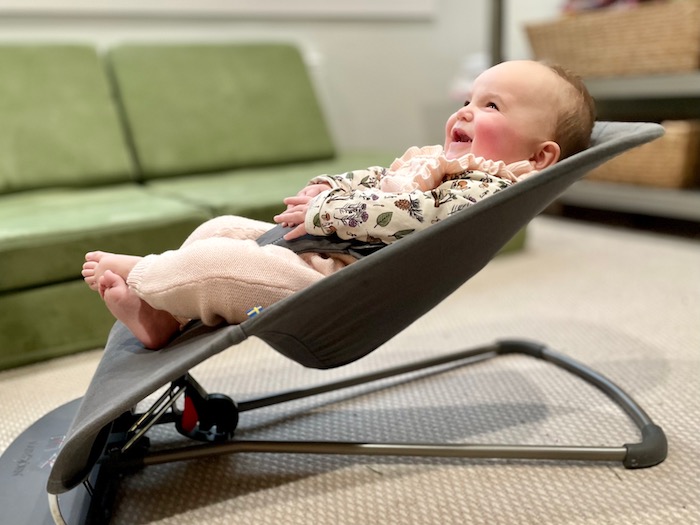 Parents traveling with a new baby will love this durable, foldable bouncer by BabyBjörn. Read our full review of this versatile product here.
18. Outdoor playard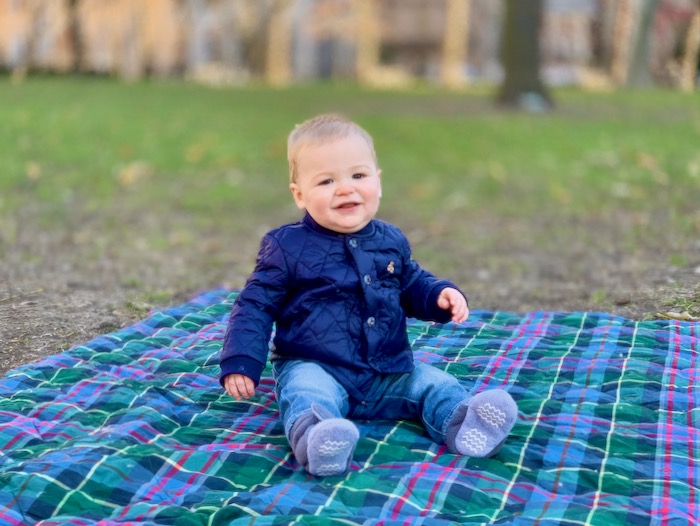 Having an enclosed space for babies to play keeps youngsters safe in unfamiliar outdoor territory. Check out these options from Veer and Summer Infant.
19. Portable play mat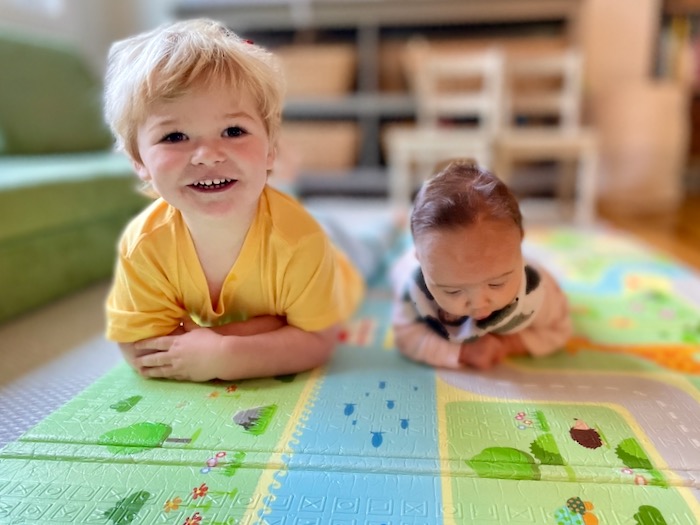 Parents traveling to new spaces will appreciate having the ability to give their baby a clean spot to sit, play, and crawl inside. Infantino and Crate & Barrel both make foldable play mats that are perfect for throwing in the car.
20. Travel bassinet or crib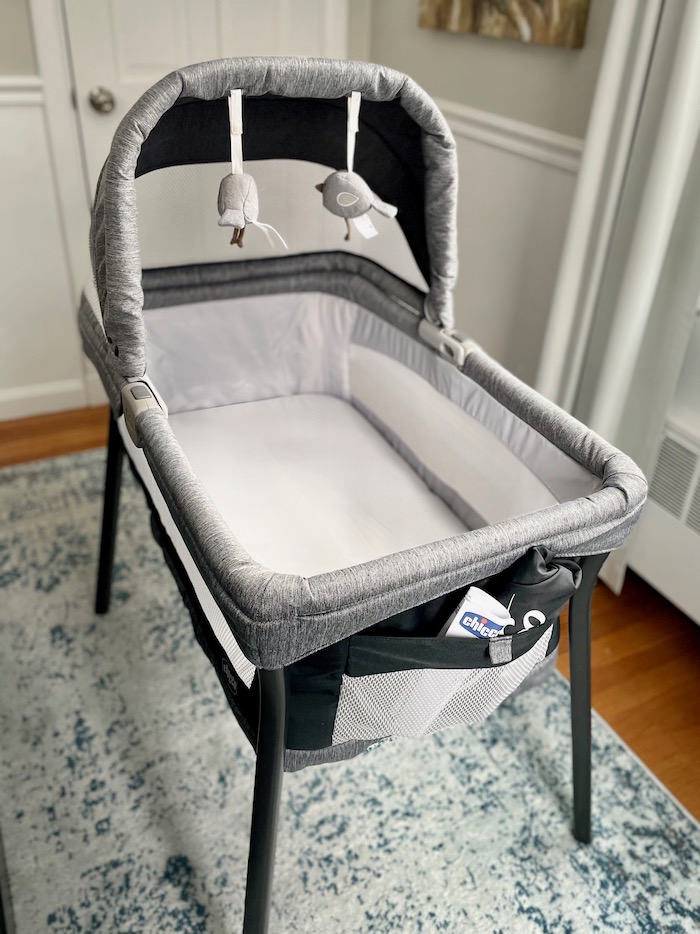 Give the traveling new parents in your life a comfortable spot for their baby to sleep on adventures away from home. Try the compact Chicco LullaGo Nest Bassinet (reviewed here), or the popular Guava Lotus Travel Crib for older babies.
21. Outdoor baby napping spot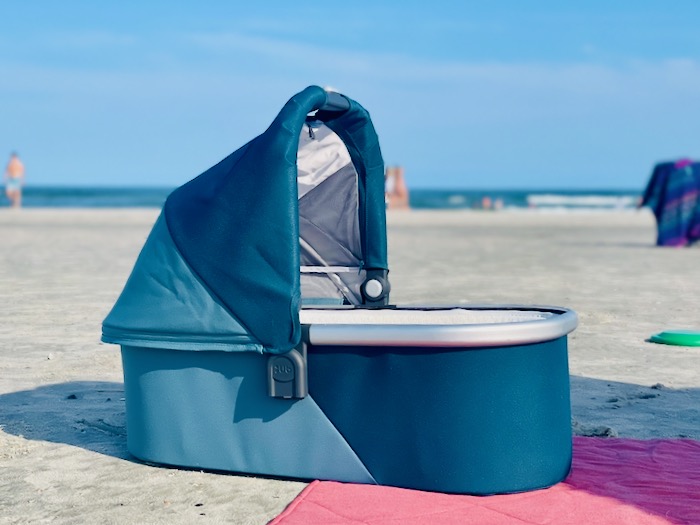 We love our UPPAbaby bassinet for the newborn days and our Fisher-Price Baby Dome as a safe place for our infant to doze off outside. For a compact option with bug protection, try the innovative Joovy Gloo.
22. Small sound machine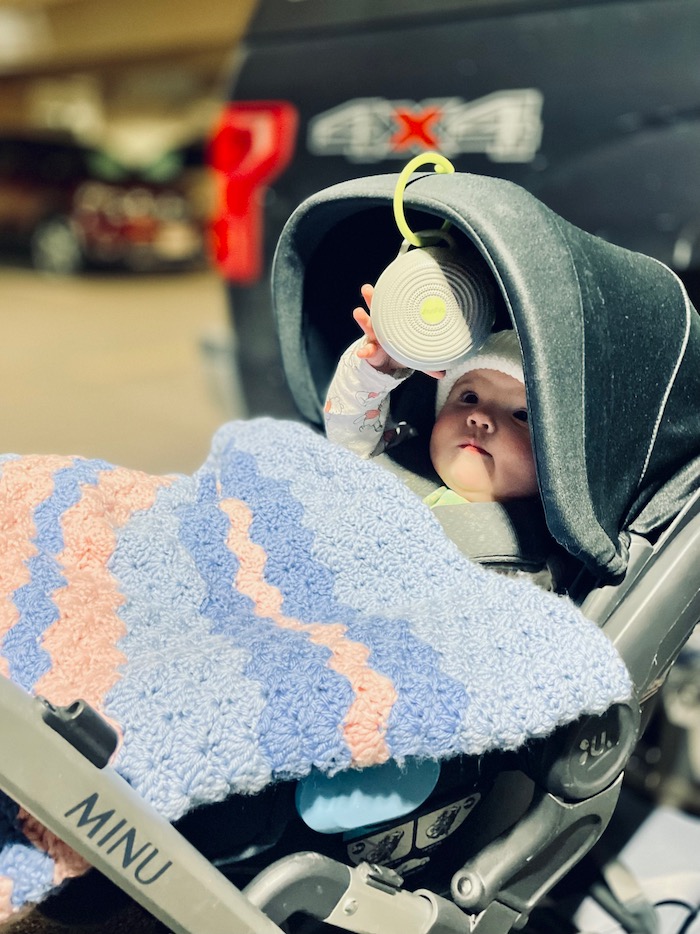 Any traveling parent needs a portable sound machine. The Hatch Rest Mini is small enough for air travel, and the Yogasleep Hushh clips onto the stroller or car seat to create a peaceful environment for naps along the journey.
23. Portable baby bather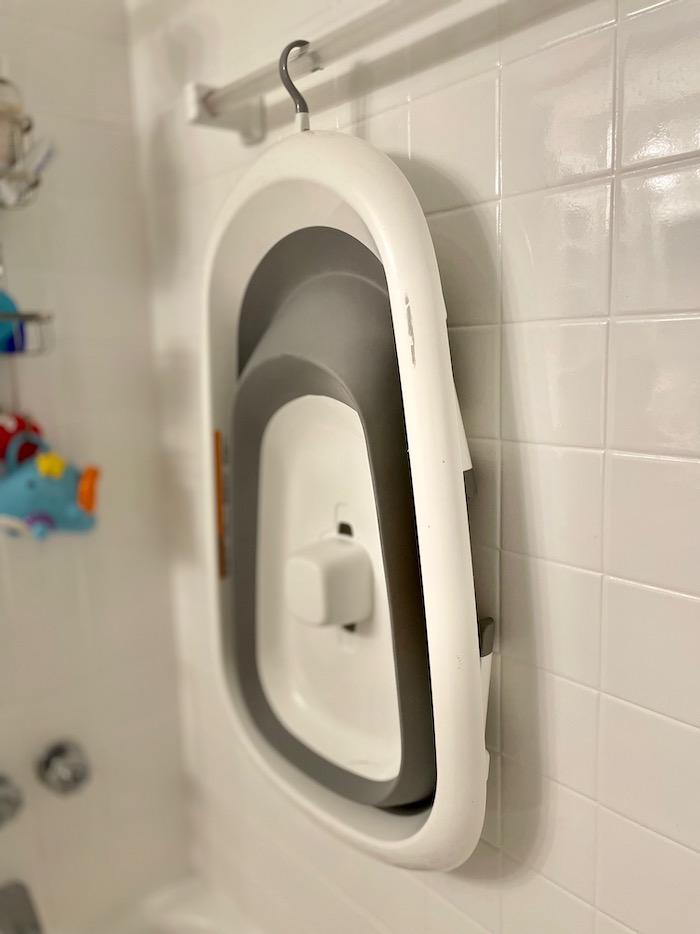 For home and car travel, we use the collapsible Oxo Tot Splash & Store Bathtub. If we're traveling by air, The First Years' Folding Baby Bather is our go-to.
24. Travel toiletries set for baby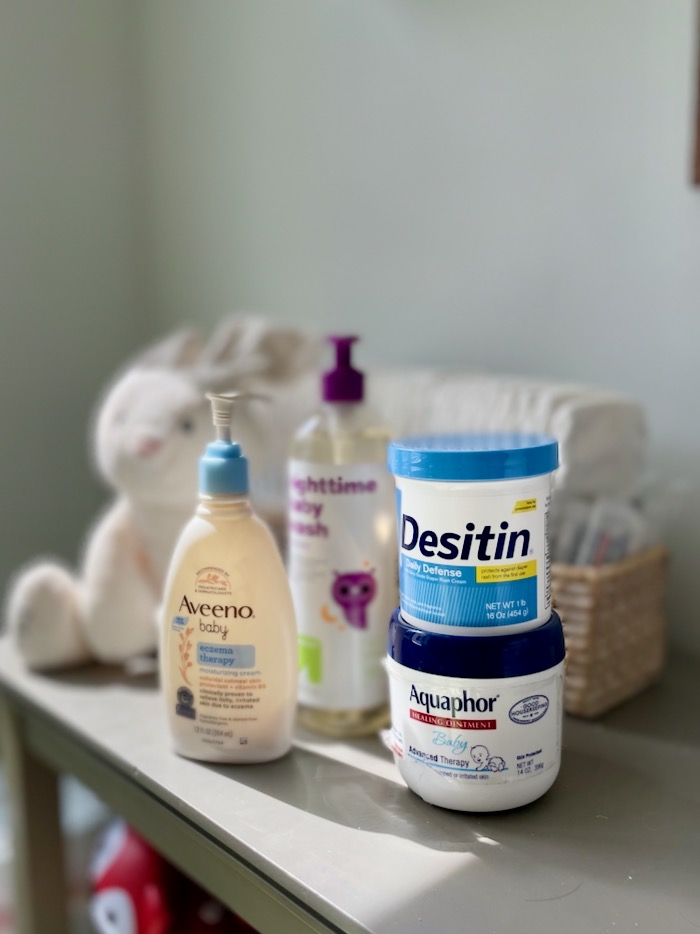 Consider collecting some travel toiletries for baby and wrapping them in a pretty nursery basket or bath caddy to make a practical, thoughtful gift. Baby soap, diaper rash cream, Aquaphor, lotion, and sunscreen are all helpful travel necessities.
25. Medical travel kit for children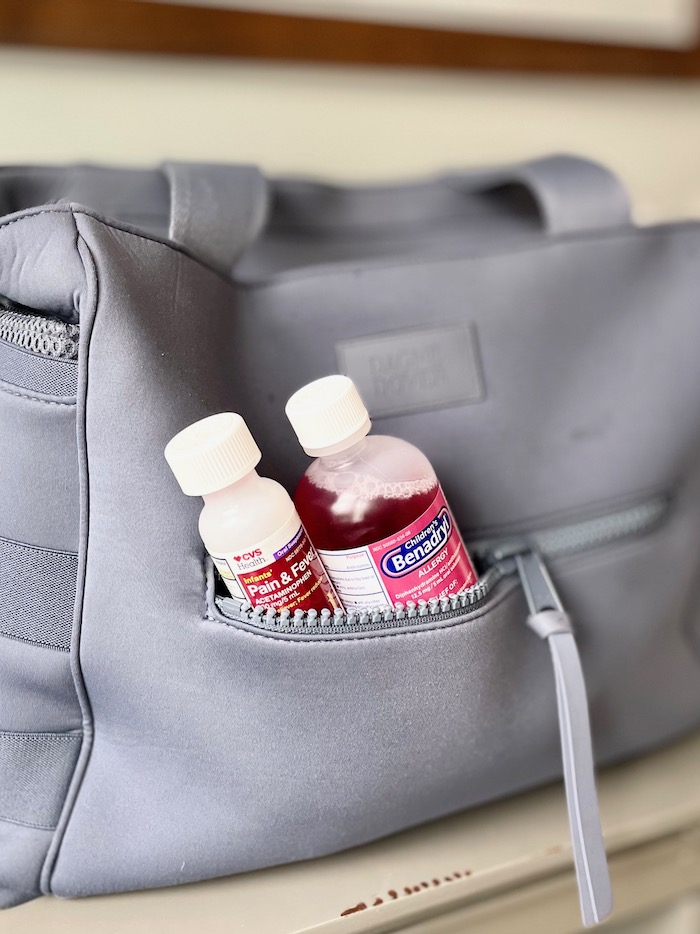 Keep your friends prepared for traveling with sick kids. Round up some infants' Tylenol and Motrin, travel tissues, a thermometer, and Vicks Children's VapoRub or BabyRub. Pack them into a toiletry bag for a cute gift that parents will be glad to have on hand when they need it.
Gifts for the Family
Want to find something parents can share with the whole family? Here are ten gift ideas to keep families connected, entertained, and equipped during travel:
26. Family games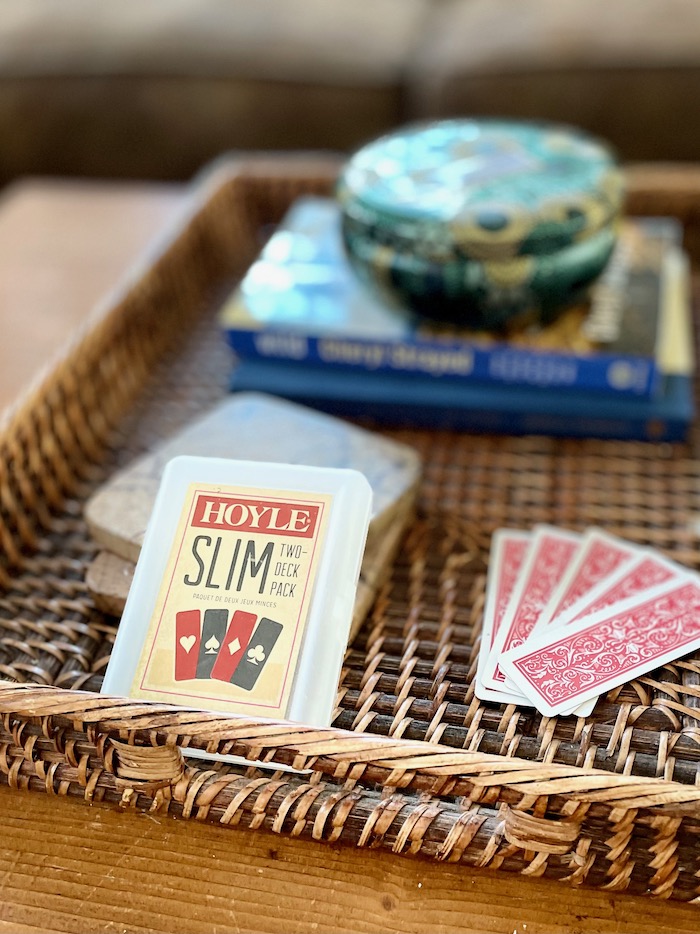 Choose packable options like Uno, Pictionary Air, travel Rummikub, or this roll-up backgammon set by Pendleton.
27. Portable speakers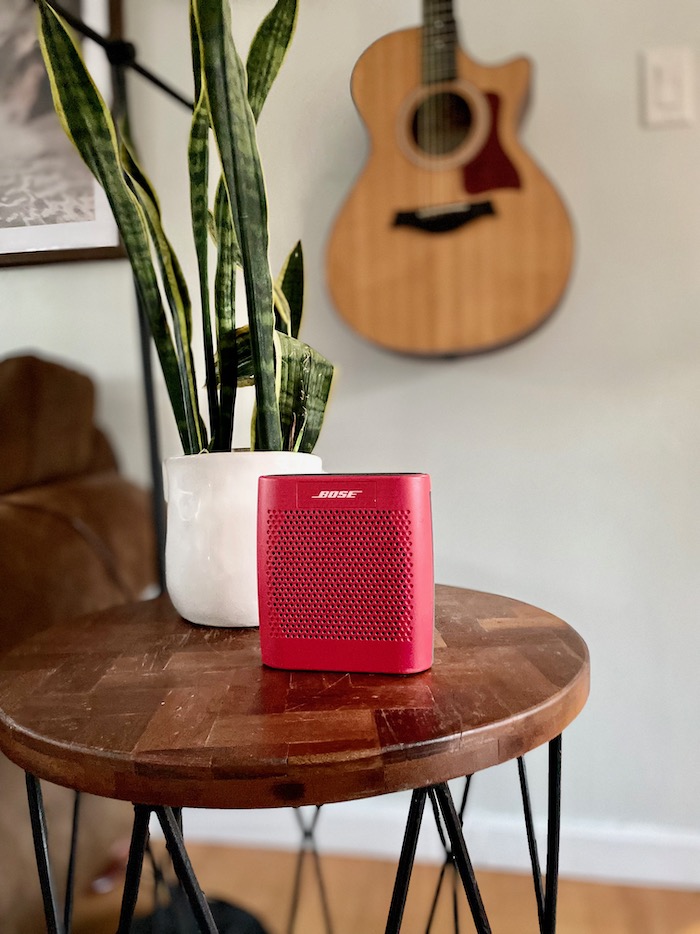 The playlist might look a little different than their pre-parenting days, but your friends or relatives will love having high-quality speakers for some tunes with the family. Try the tiny Bose Soundlink Micro or the waterproof Sonos Roam.
28. Insulated drinkware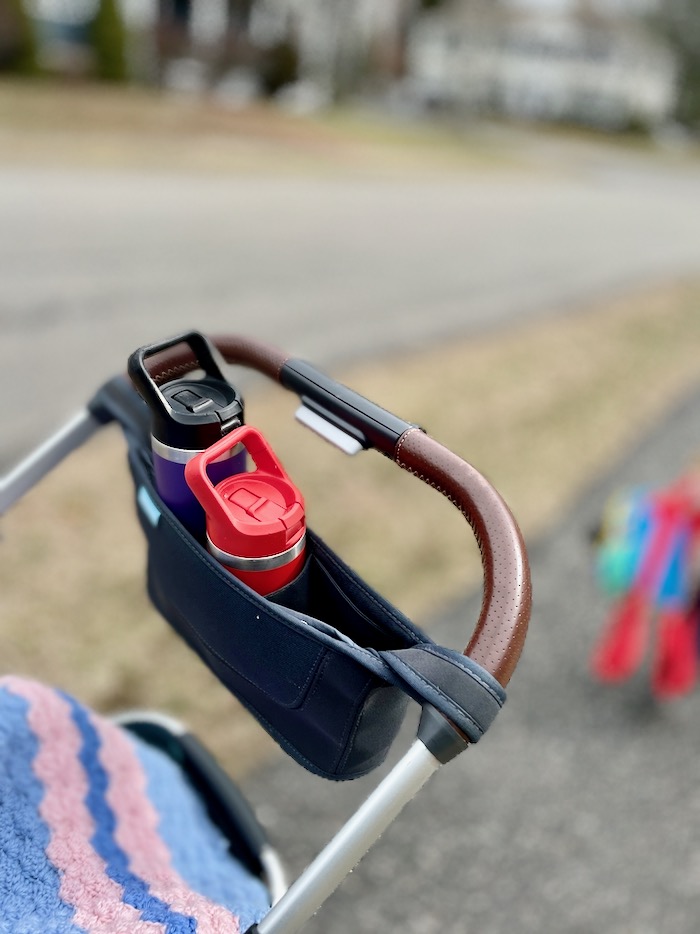 Whether they're traveling with tiny tots or older teens, parents will appreciate having coordinated, spill-proof bottles for the family. Some can even be engraved with everyone's names. Alternatively, you can give those parents some insulated tumblers to keep their coffee hot (and their beer cold!) outside in any weather.
29. Family beach essentials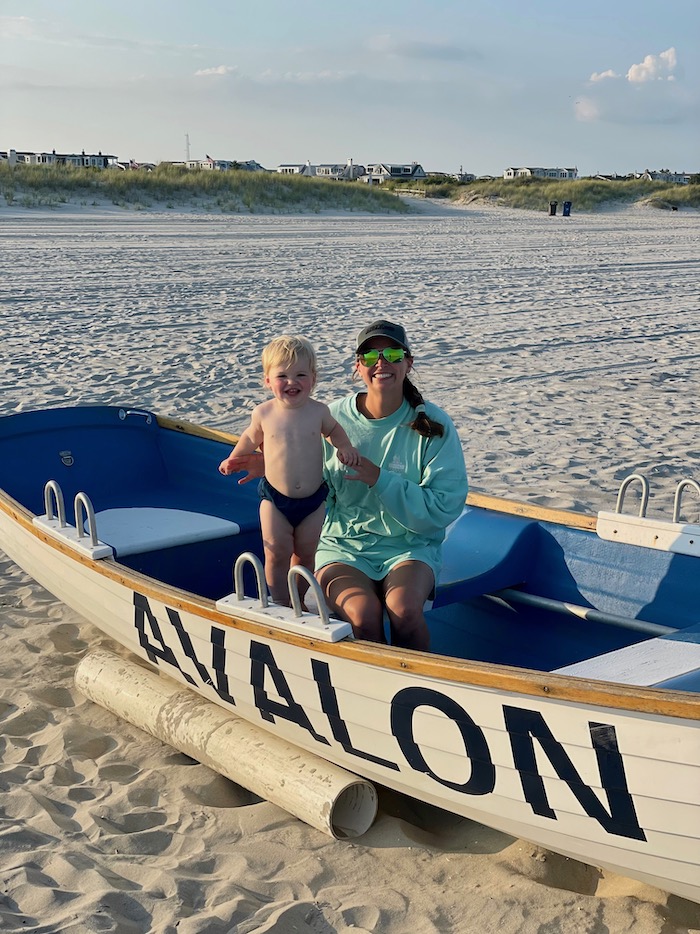 A waterproof beach blanket, a set of beach towels, and even coordinating swimsuits for the family make great gifts for parents who love to spend the day in the sand with their kids.
30. Sleeping bags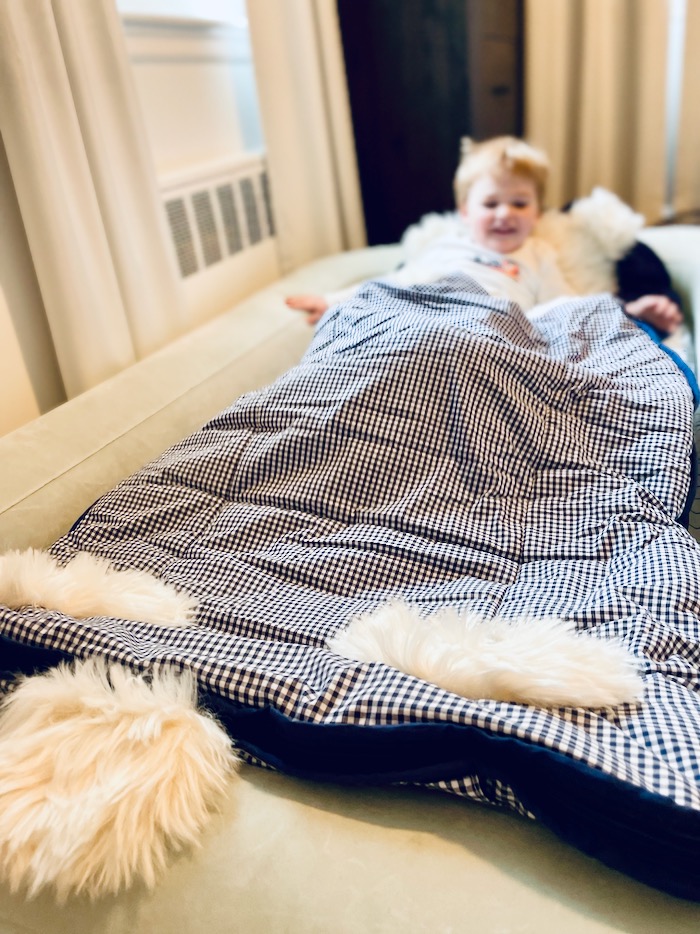 These sleeping bags will keep parents and kids warm for camping trips and nights under the stars.
31. Family tent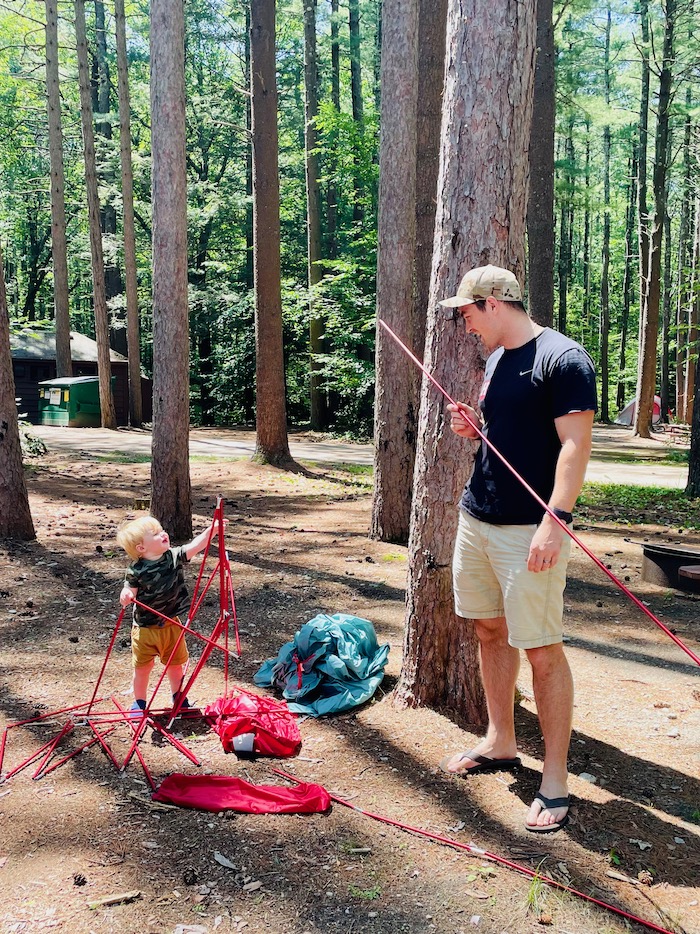 For parents who love to camp and adventure outdoors with their children, you can't go wrong with a family-sized open-air shelter or tent.
32. Walkie-talkies
Cell service can be spotty when you're out in the woods. Help parents stay connected with their kids by giving them a set of walkie-talkies for the family.
33. Portable humidifier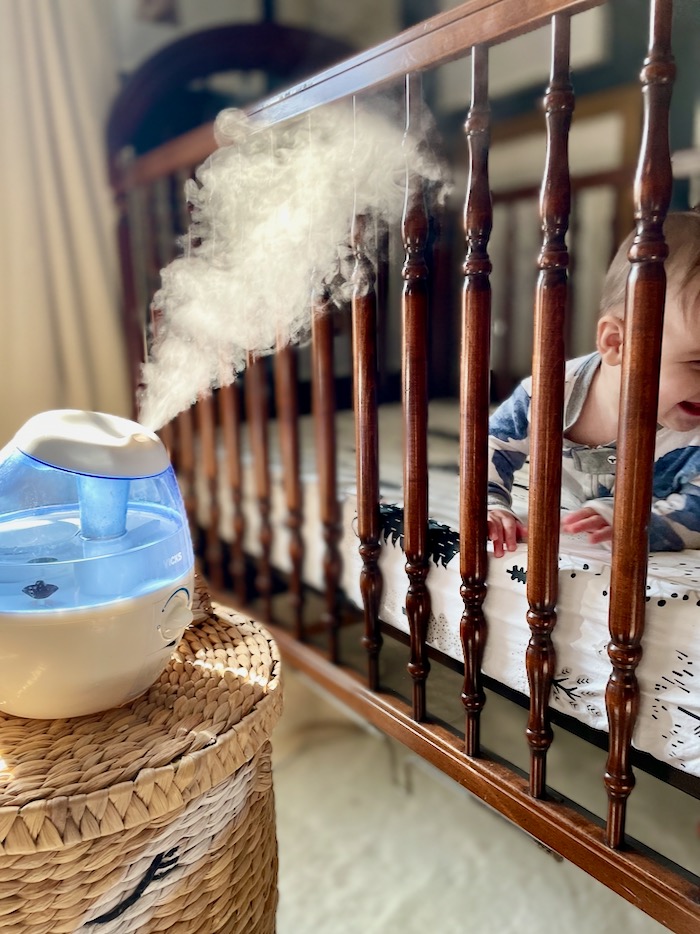 Humidifiers can be clutch for parents and little ones on vacation, especially if the destination is higher in altitude, or if someone ends up getting a cold on the trip. Equip your friends or relatives with a travel humidifier to help with sleep away from home.
34. Travel guide books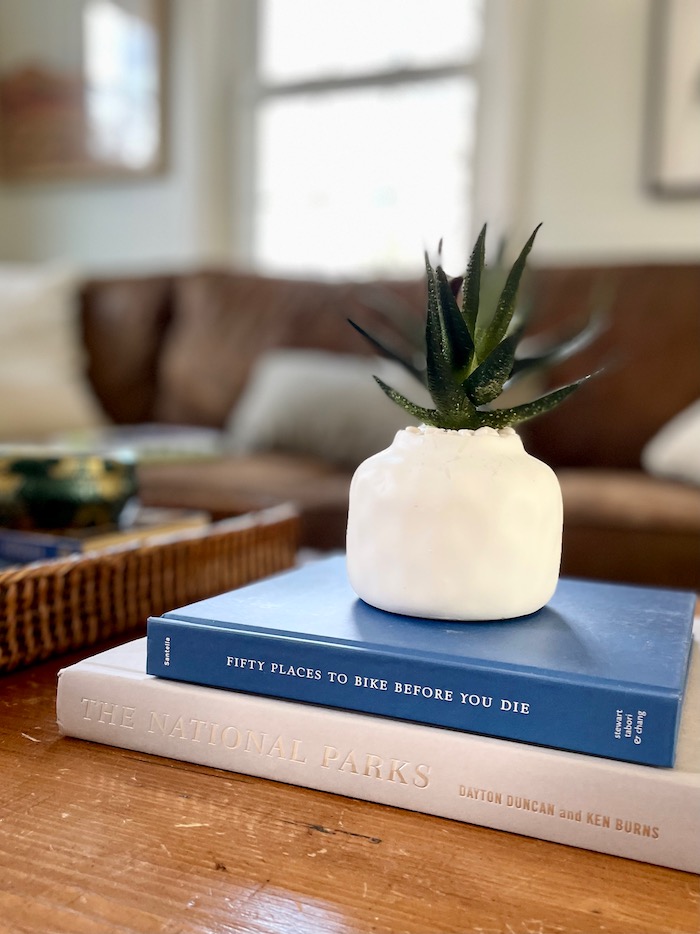 Keep your friends' bookshelves stocked with inspiration for their next family hike, road trip or camping adventure.
35. Trip memory book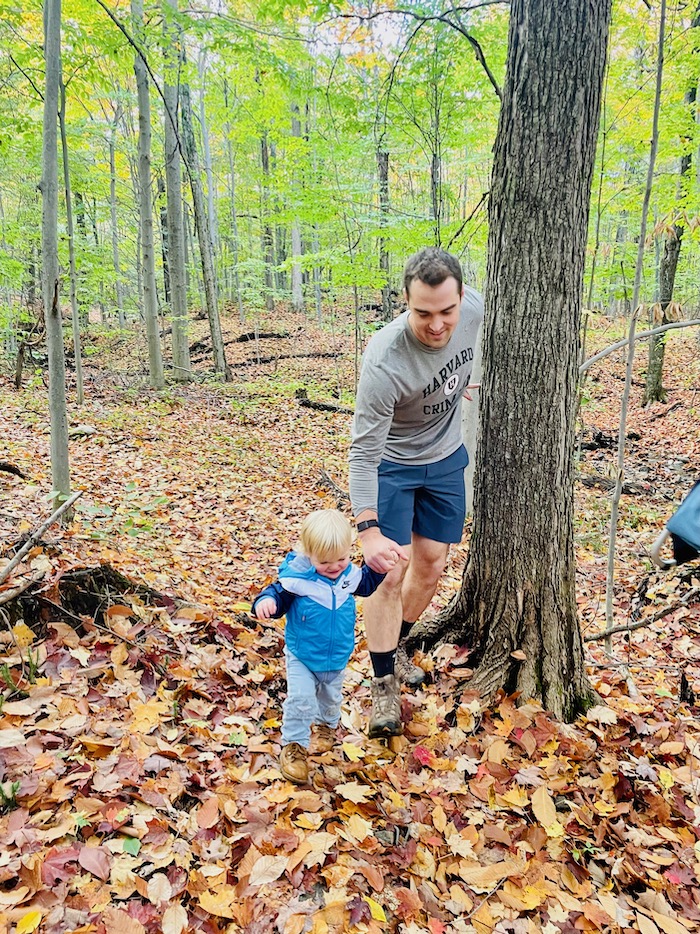 Help parents and children capture memories of their excursions with this beautiful and clever Trip Passport.
Gifts Just for Mom or Dad
Give that awesome parent in your life something to keep them comfortable and organized on family adventures:
36. Luggage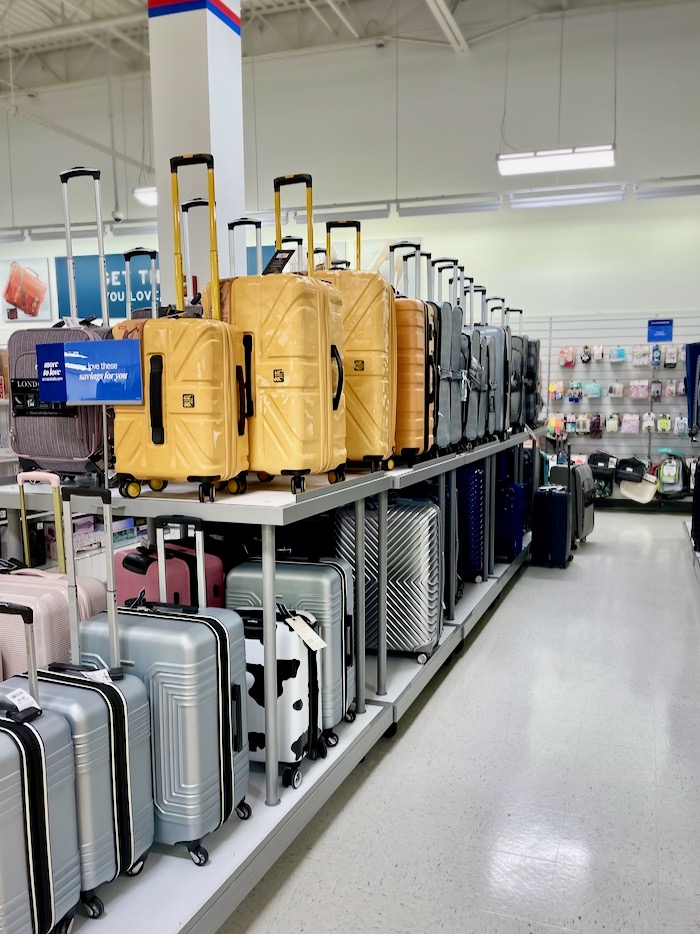 Every parent can agree that luggage gets heavy when you start packing for more than just yourself. Lightweight hard-shell luggage can lighten the load, while more rugged, water-resistant packs help protect the gear inside. You can also go for a bag specific to an upcoming trip, like a waterproof beach tote or a roomy ski boot bag.
37. Luggage scale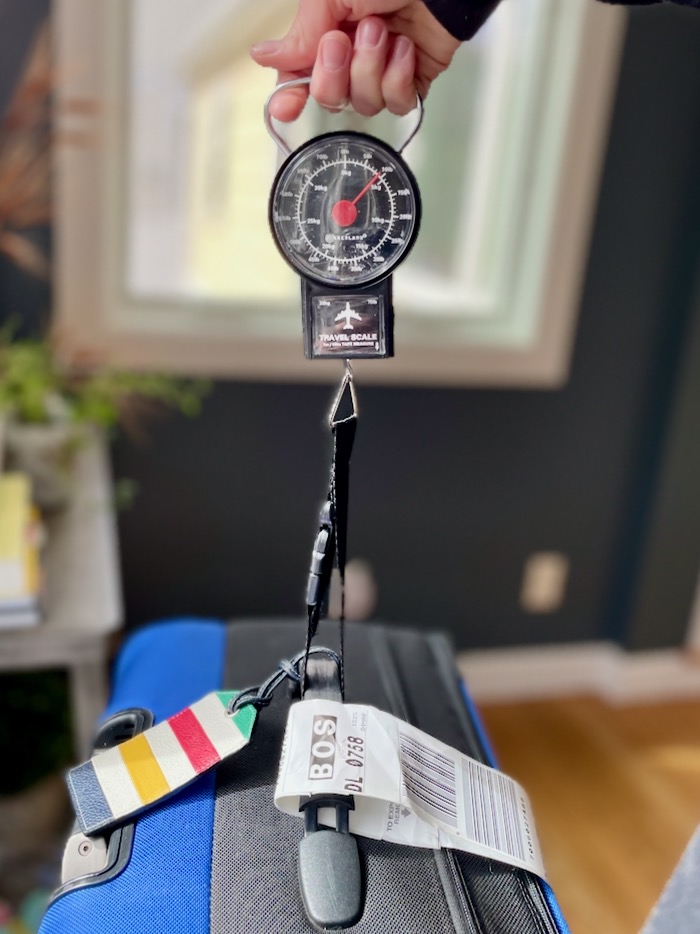 Help Mom and Dad determined if they're under or over the 50-pound limit for checked bags before they arrive at the airport with this invaluable luggage scale.
38. Personalized luggage tags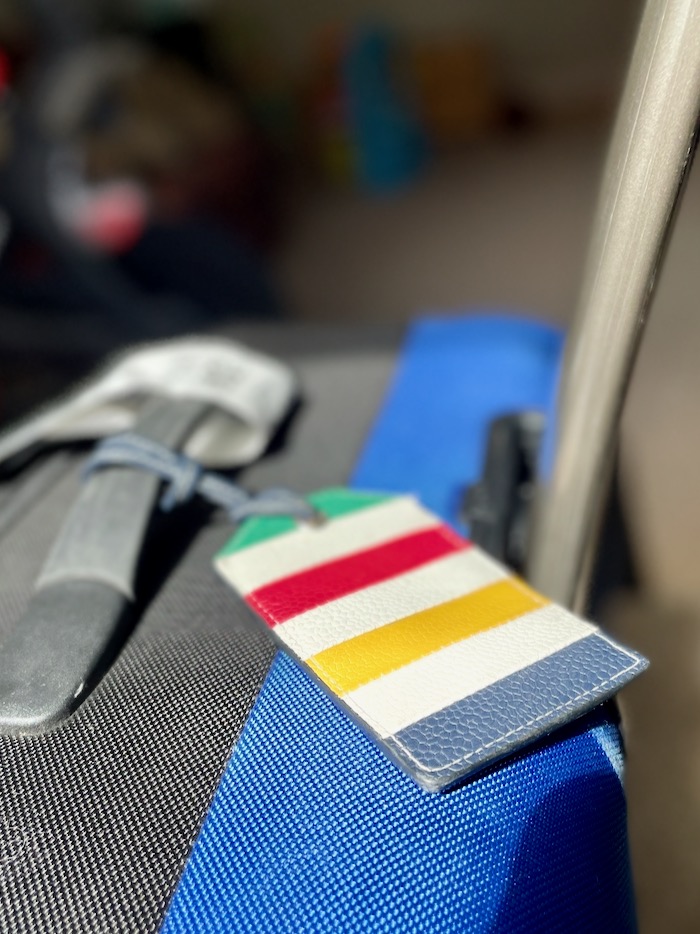 Help prevent others from taking the wrong suitcases from baggage claim by mistake with unique and colorful luggage tags.
39. Reading tablet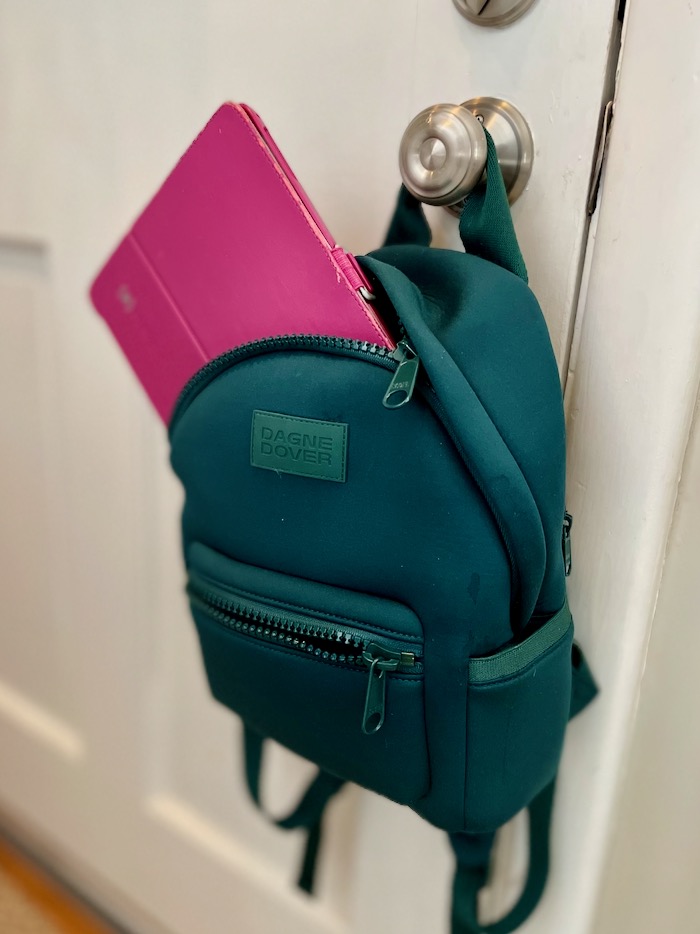 If Mom or Dad gets a second to themselves on the plane, or if they have a quiet moment after the kids are asleep in the hotel room, they'll appreciate having a Kindle or an iPad to read from.
40. Books and a reading lamp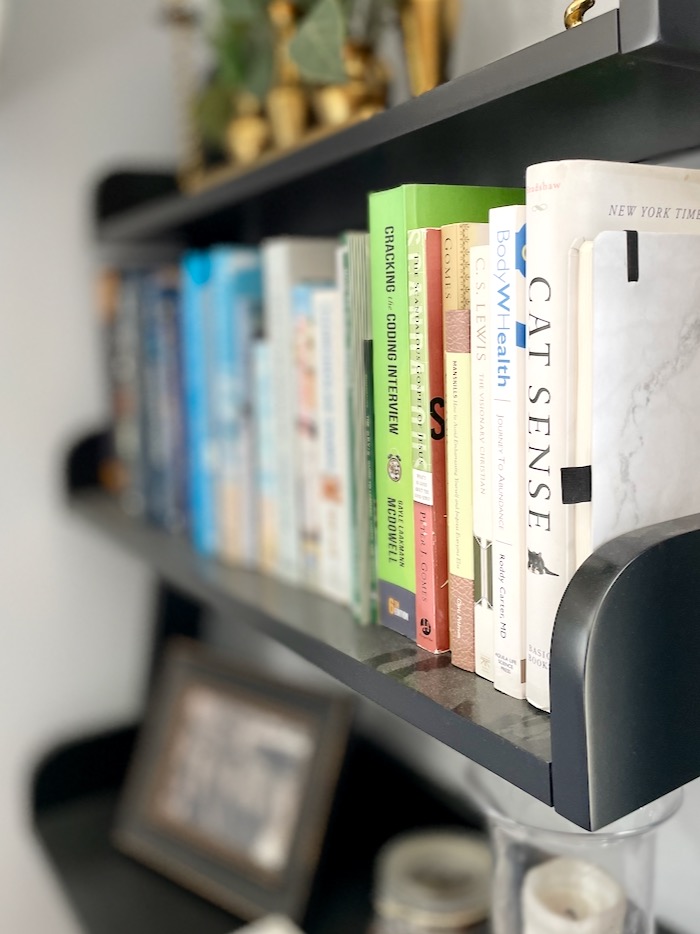 For a more budget-friendly option, parents are sure to appreciate a few good books for their journeys. Include a clip-on reading lamp to ensure they're able to read when youngsters are snoozing nearby.
41. AirPods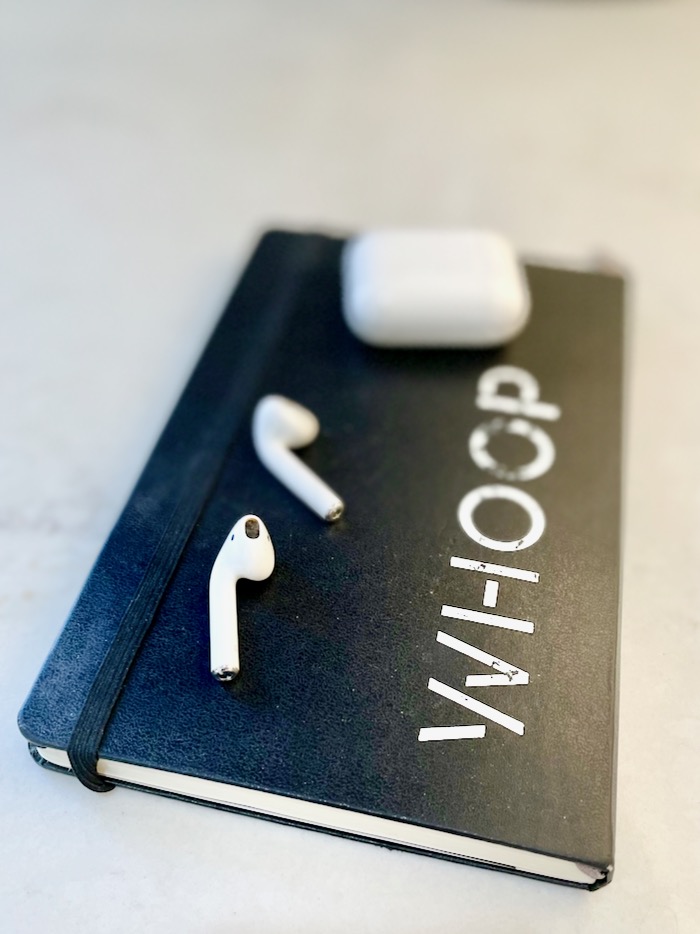 Anyone who has carried a baby knows that headphones with cords aren't going to work. Help baby resist the temptation to pull at those wires and give Mom or Dad some cordless earbuds or AirPods for the plane.
42. Portable phone battery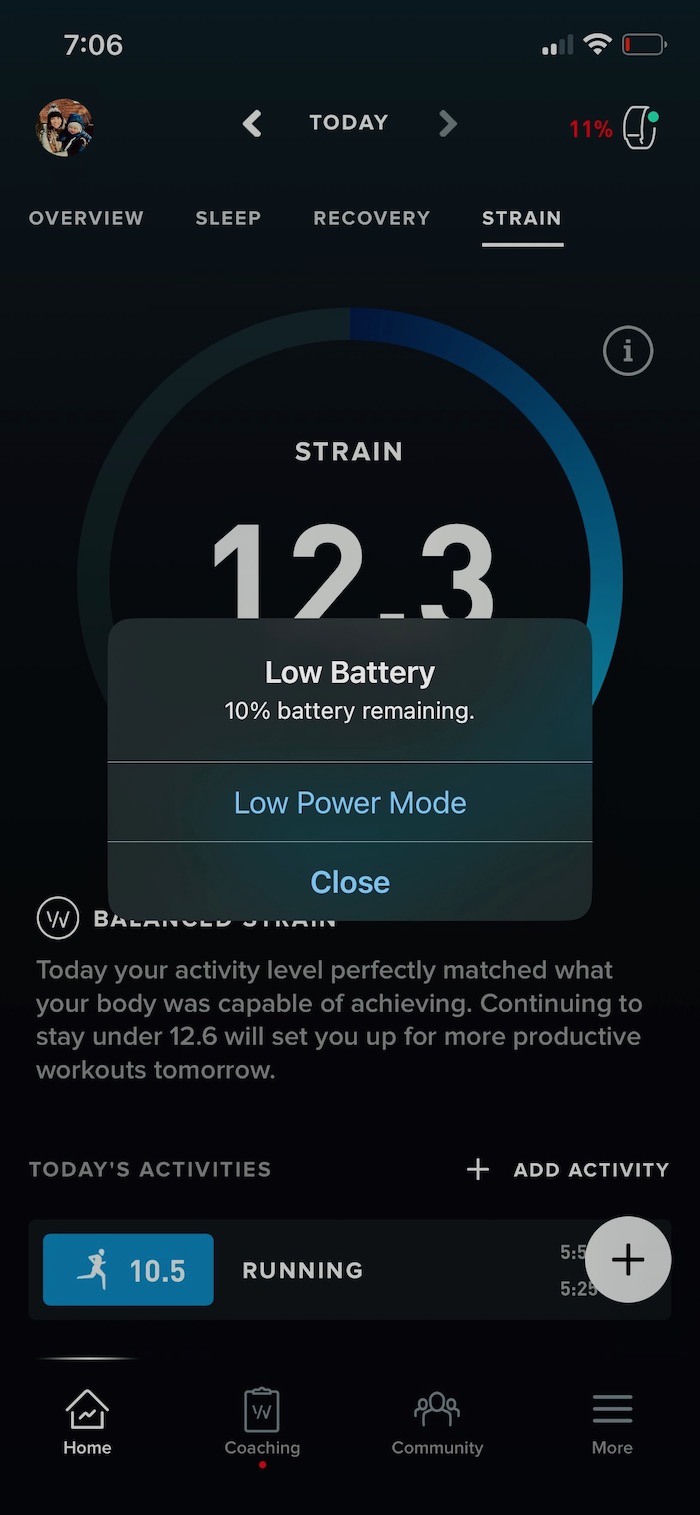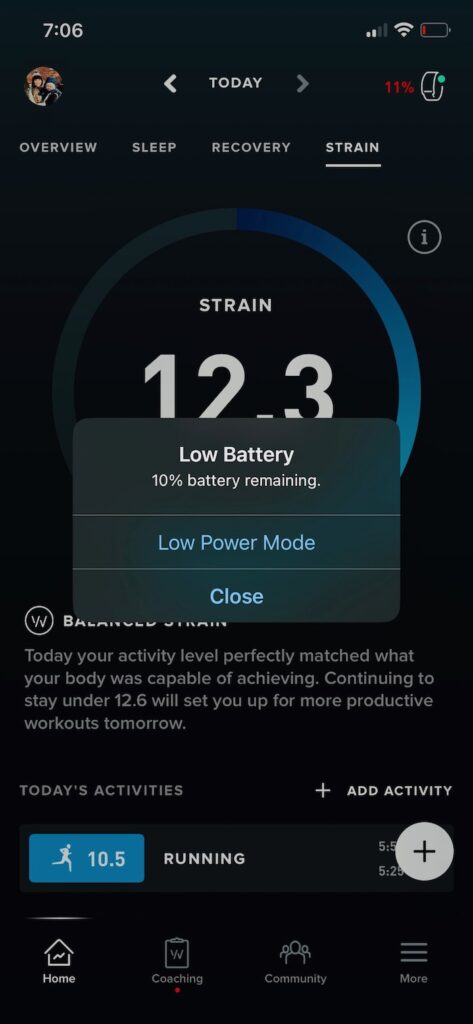 Traveling parents are constantly using their phones to take pictures and videos of their kids in new destinations, so phone batteries run down quickly. Keep them connected with a reliable power bank to keep their devices powered up on the go.
43. Tech folio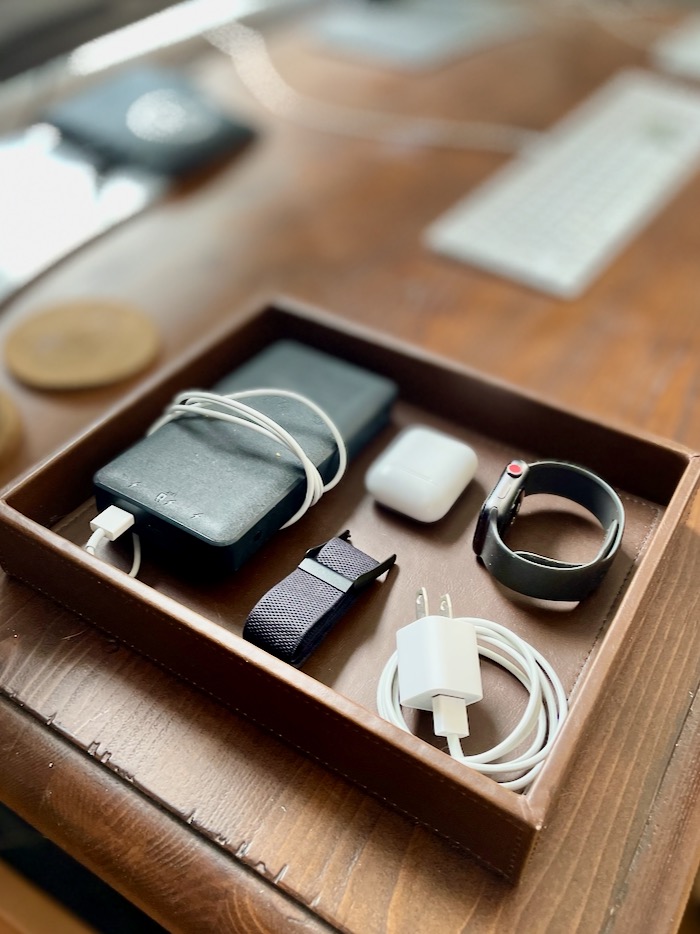 Things can get messy with all these tech accessories. Help those parents stay organized with a unique, monogrammed tech folio with pockets for everything.
44. Comfortable clothes for traveling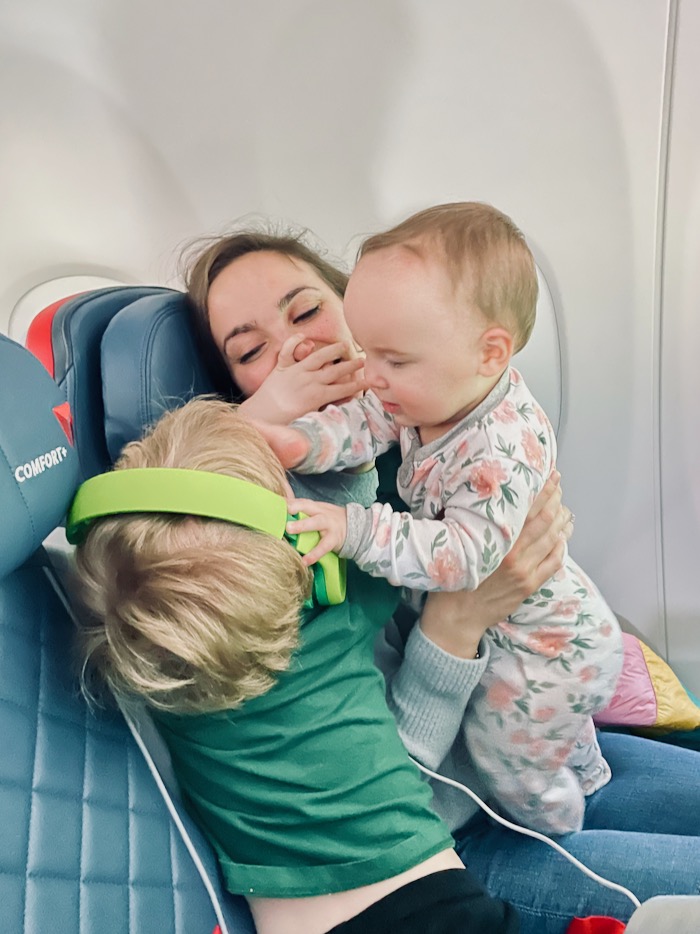 Traveling with kids may have its less comfortable moments, but the right clothes can help. Give your mom friend a cozy sweatshirt and pocketed leggings to help get her through travel day.
45. Passport holder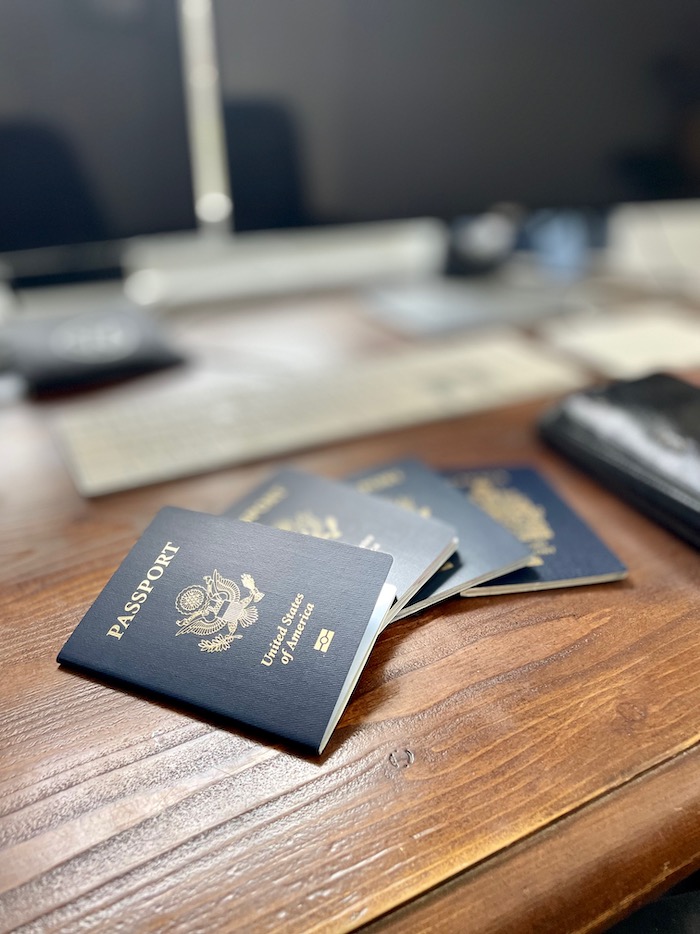 Crossing national borders with kids is a whole new undertaking. Help keep Mom and Dad organized with a family passport wallet that holds two, four, or six passports at a time.
46. Multi-tool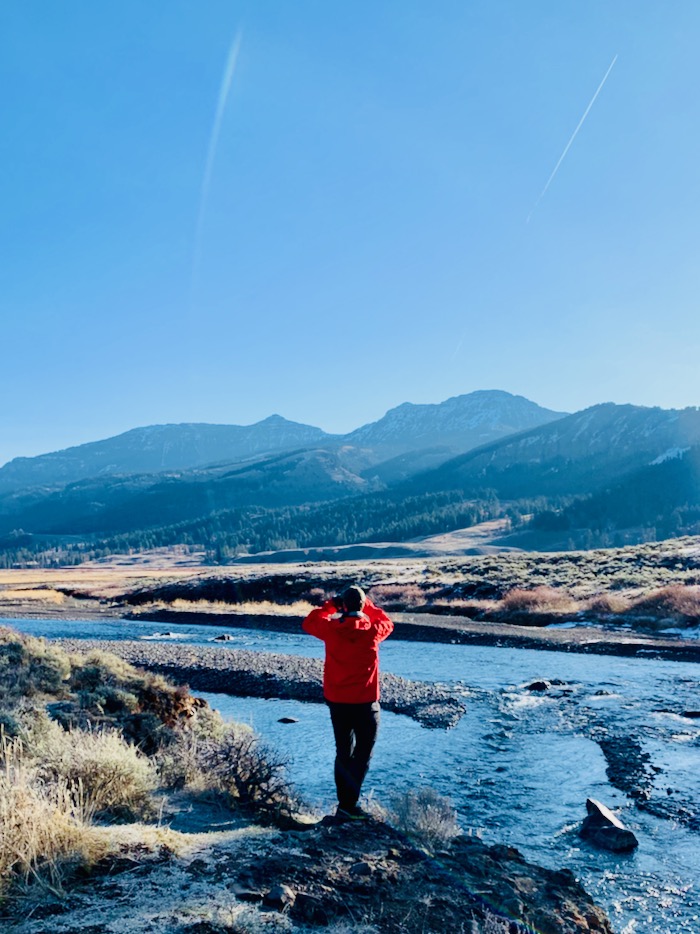 Help Dad feel like he's still a man of the woods with an impressive and compact multitool. He'll probably use it to cut tags off new stuffed animals and open boxes of diapers more than for foraging in the wild, but he'll feel empowered to conquer anything that might come his way.
47. Supportive sneakers or hiking boots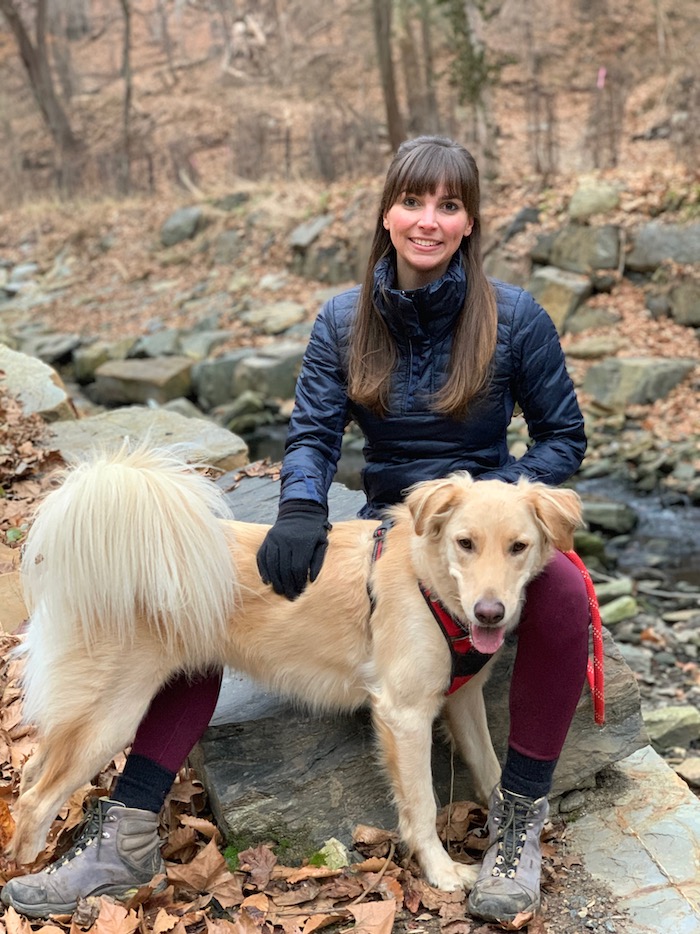 Your friend or relative will be carrying a whole lot more now that they have a child (or a few!) in tow. Keep them comfortable with high-quality sneakers or hiking boots for their treks.
48. Hiking backpack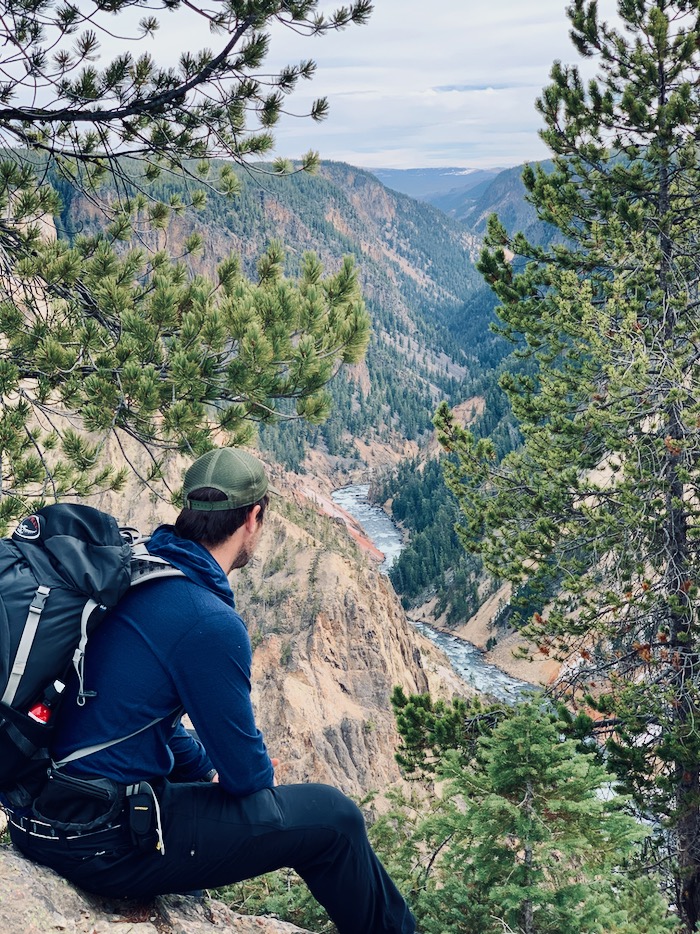 Hiking with kids means more gear, food, and water to carry. Keep parents comfortable with a durable, ergonomic hiking pack.
49. Framed travel photos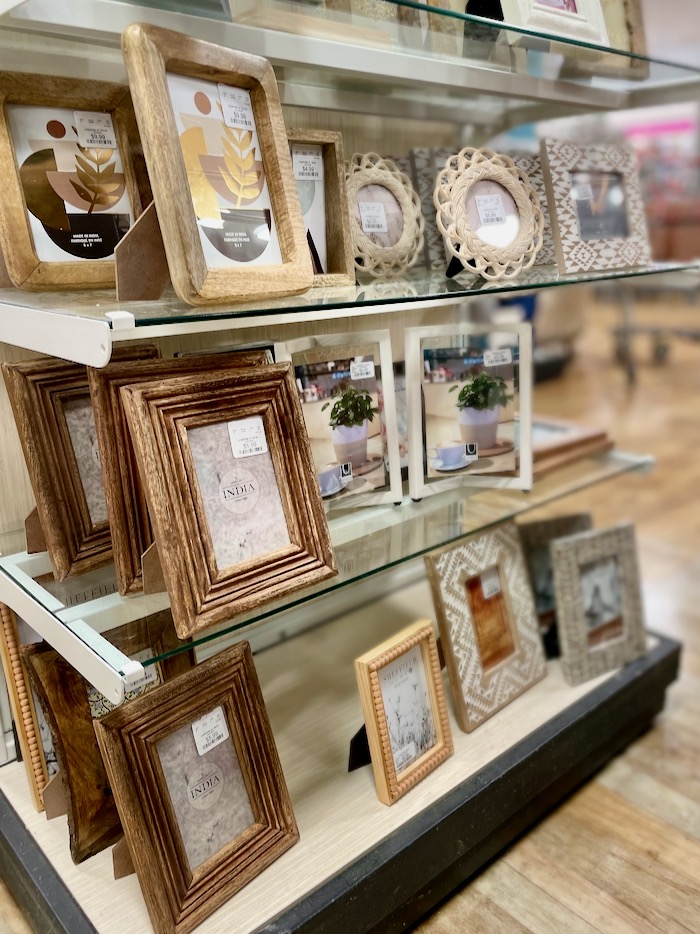 For a personalized gift, print some of those beautiful family travel photos and slide them into decorative frames as a thoughtful keepsake.
50. Digital photo frame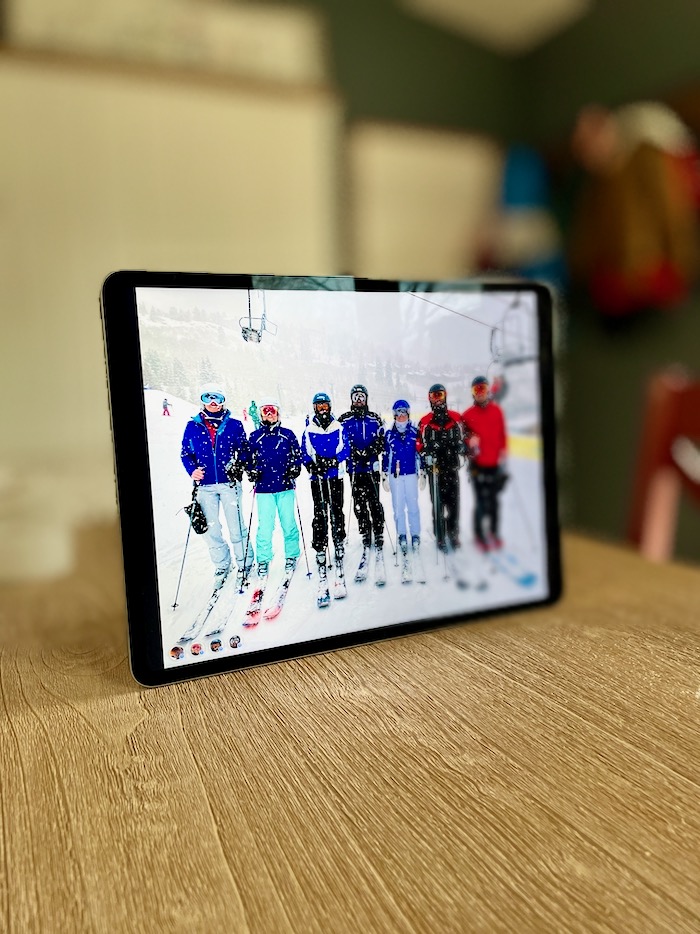 If you're looking for a versatile way for Mom and Dad to keep travel memories close, consider giving them a digital picture frame or a Google Nest Hub that lets them upload new vacation photos as they happen.
***
Deciding on presents for a friend or relative who is now a parent can be a tough task. You can't go wrong with a personal gift to help them stay comfortable on their travels or a baby-themed item to help them navigate new adventures with their kids. Whatever you decide, they'll be sure to appreciate that you included their love for travel in deciding on a thoughtful gift.